There's an old episode of Knight Rider where Michael Knight sits in the driver's seat of KITT, his nearly omniscient car, with his feet kicked up on the dash, playing video games. KITT handles the boring business of driving while scolding Michael for whatever hare-brained scheme he's cooking up. Okay... that's pretty much every episode of Knight Rider. And I was hooked, every week.
The futuristic premise that a car could chit-chat with you, let alone drive itself, blew my adolescent mind. Today, I have to remind myself that the future is now. Voice-controlled virtual assistance has crossed over into vehicles (check out my experiment with Siri® and Apple CarPlay®), and now that Amazon Alexa has joined the ranks, let's find out what it does differently...
[Check out our full selection of car stereos with Alexa control]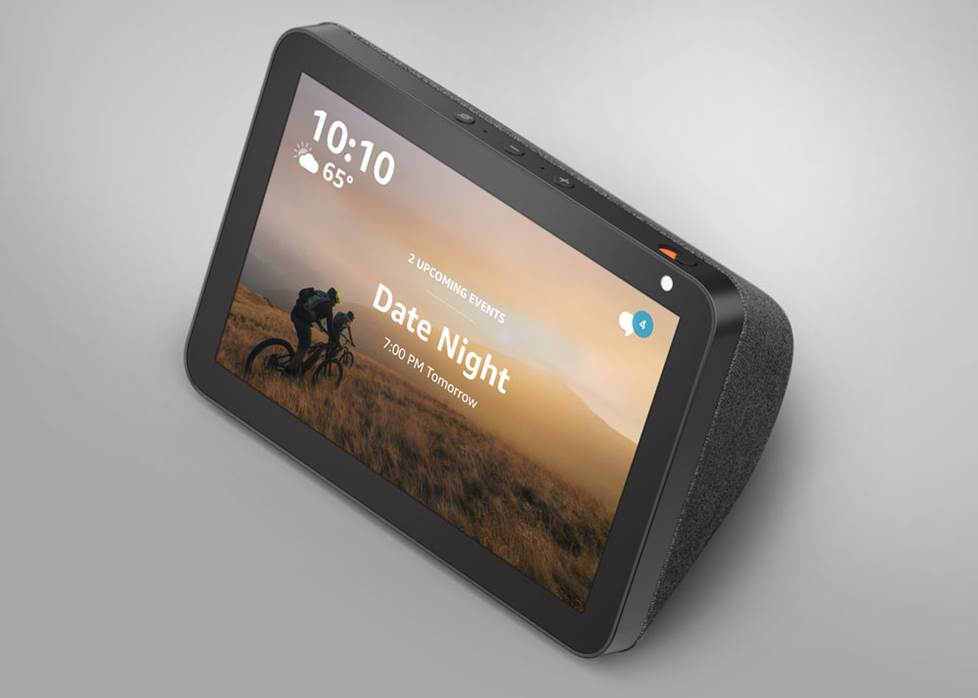 The Alexa suite
Amazon Alexa helps out in millions of U.S. homes, making routine tasks a little bit easier without even the press of a button. You could argue that voice-control is even more useful on the road than at home, and Alexa Auto is like having an Amazon Echo built into your car stereo. With an Alexa-enhanced in-car experience, all the audio is filtered through your vehicle's stereo system:

Music and entertainment
Nowadays, being stuck with one album on repeat for hundreds of miles feels like a story from the Stone Age. We're spoiled with seemingly unlimited entertainment options, and Alexa provides compatible voice-control over most of the big players for serious enjoyment in the car.
With Alexa Auto, you can navigate Audible audiobooks, stream podcasts, listen to Amazon Music, Spotify®, Pandora®, SiriusXM, NPR, and soon... Apple Music. And if it's a really long trip, you can get the whole family in on the fun with games like Jeopardy! and 20 Questions.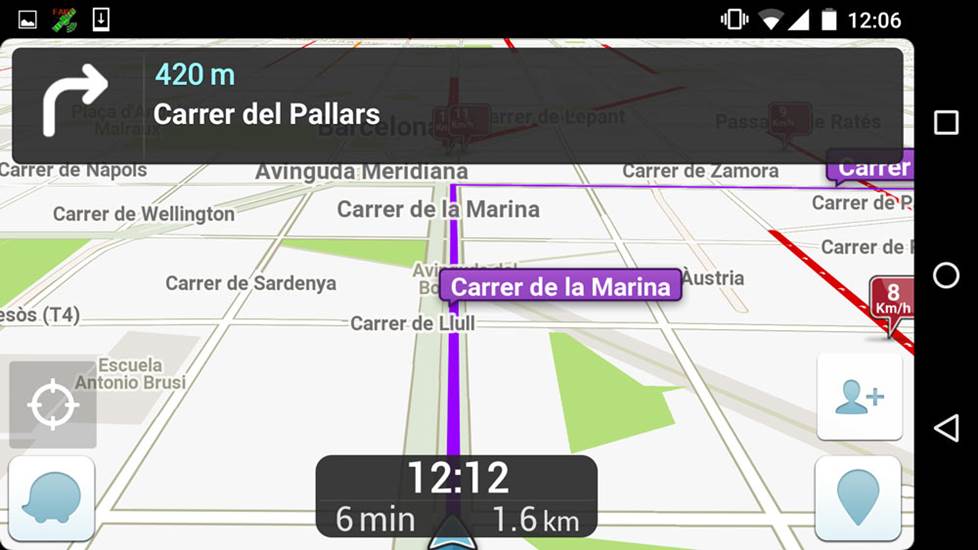 Navigation
Holler at Alexa for directions and you'll have your choice of the biggies... Google Maps, Apple Maps, or Waze on your phone. You can also ask Alexa to find nearby gas stations, check traffic, and more.
Calling, reminders, shopping, and more
Can you do hands-free calling with Alexa? But of course. Can you set reminders for yourself, build to-do lists, manage your calendar, and even make purchases on Amazon while you're stuck in traffic? You bet you can. They don't call her an assistant for nothing — Alexa can even find nearby restaurants and make reservations for you. If you'd classify your lifestyle as "on-the-go," multi-tasking from the road can be a real time-saver.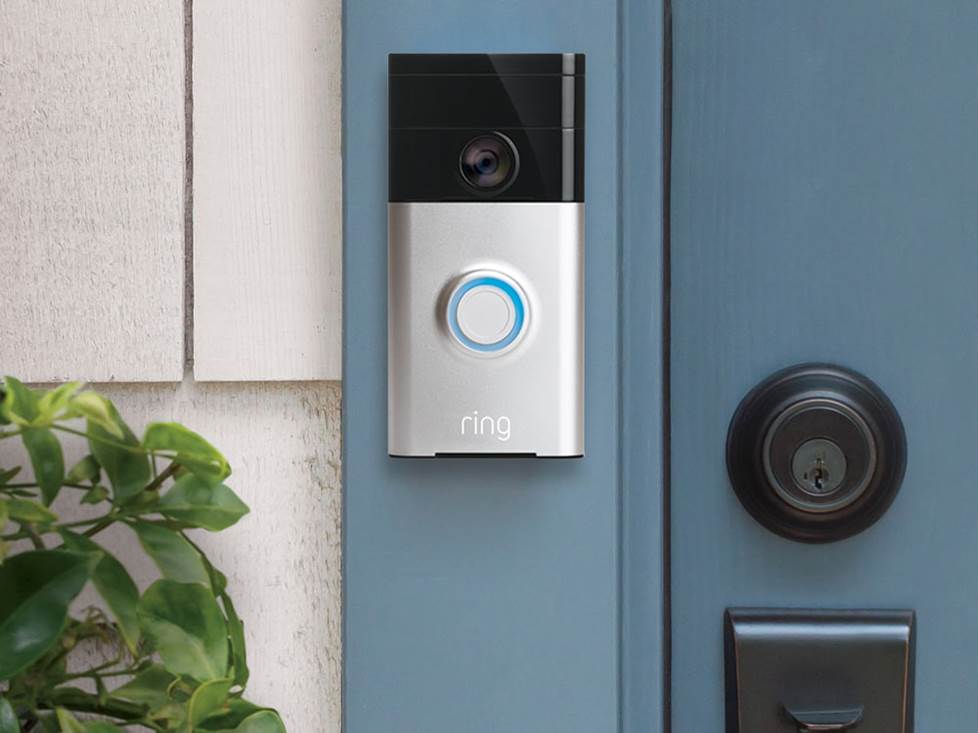 Smart home integration
It's easy to get inspired when exploring all the ways to make your home smarter. With Alexa in your car, you'll have control over all the Alexa-enabled devices at home... from the road. Tell Alexa to turn up the thermostat to ready the house for your arrival. Tell Alexa to turn on lights. Tell her to turn them off and then turn them on again just to confuse your snooping neighbors.
What else can Alexa do?
Well, that's up to you. If you're already a seasoned Alexa user, you know that you can customize her suite of skills. Check out these Alexa Skill Blueprints to get inspired.

Adding Alexa to your vehicle
Already thinking about replacing your radio? Shop digital media receivers from Kenwood, JVC, Pioneer, Boss, and more with built-in Amazon Alexa. You'll get all the benefits of Alexa above, plus a variety of audio playback options, hands-free calling, and more.
Based on the developer information provided by Amazon, Alexa could offer some very cool car control like adjusting climate settings. That kind of control will vary vehicle to vehicle and would likely require development of vehicle integration gear like the iDatalink Maestro, but we're excited about the possibilities.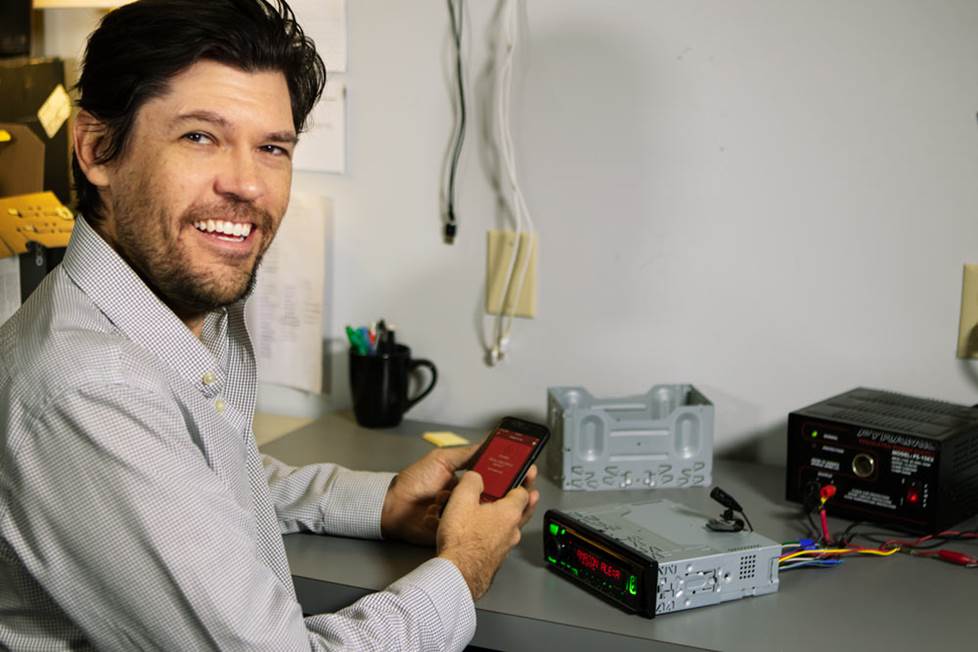 Trying out Alexa with an equipped Kenwood car stereo
When the Kenwood Excelon KDC-X304 CD receiver, one of the first Alexa-equipped car stereos, arrived at Crutchfield, I fired it up to get a first-hand understanding of the feature. Set-up was mostly what I expected, except for a couple curveballs that may end up being attributable to a first-generation experience.
First, I downloaded the Amazon Alexa app to my iPhone and logged into my Amazon account. If you're new to Alexa, this is a great way to get a sense of what it can do as well as customize your experience.
Second, I paired my iPhone with the Kenwood stereo via Bluetooth®. Curveball #1: This is an essential step — if you skip to the next step before pairing, Alexa will not work for you.
Third, I added the Kenwood stereo to the list of devices within the Alexa app on my iPhone. Curveball #2: When the app asks you, "What type of device are you setting up?" you'll want to select "Headphones". Yes, I know it's not the logical choice, but for now, Amazon is considering a car stereo to have the same functionality as smart headphones.
Fourth, when I pressed the dedicated Alexa button on the Kenwood, Alexa was selected as a source, triggering interaction with the app on my phone. I actually never had to say, "Alexa." Instead, I just said a command. For a quick recap, check out Kenwood's video on setup.
Once I got into the swing of things, I was impressed with how easy it was to fine-tune the results. Here's an example...
When I simply asked for the day's headlines. Alexa asked me for the news source I liked best and gave me some examples. I chose NPR, then she went a step further by asking for my zip code in order to deliver news from my local NPR member station. She assured me that I wouldn't have to supply that amount of info next time, but if I wanted to change my news source, all I had to do was ask. Thanks, Alexa!
Pioneer car stereos with built-in Alexa
Since getting hands-on with that first Kenwood receiver, I've had the opportunity to test out Alexa in select Pioneer car stereos like their DMH-WT7600NEX digital multimedia receiver as well. With a Wi-Fi connection to my phone, using it as a hotspot, I was able to access Alexa features without pressing any buttons. All I had to do was say "Alexa" to summon her help. Pretty cool...especially while driving, and currently Pioneer is the only brand that offers this voice activation. Check the Details tab of the Alexa-compatible stereo you're interested in to confirm this functionality.
"Alexa, how do I end this article?"
If you have ideas about what Alexa should control, share them in the comments. And if you'd like help finding a new car stereo with Alexa controls, give us a call.