In this article, we'll take a brief look at how to shop for and install a remote start and alarm systems. We've also added a helpful video that will show you the basics of remote car starter installation.
No one enjoys waiting for a car's HVAC system to catch up to the conditions during extreme temperatures. A remote start system is a great way to get every drive off to a comfortable start. Whether it's freezing cold or broiling hot, a remote start system will ensure that your car or truck is ready to roll when you get behind the wheel.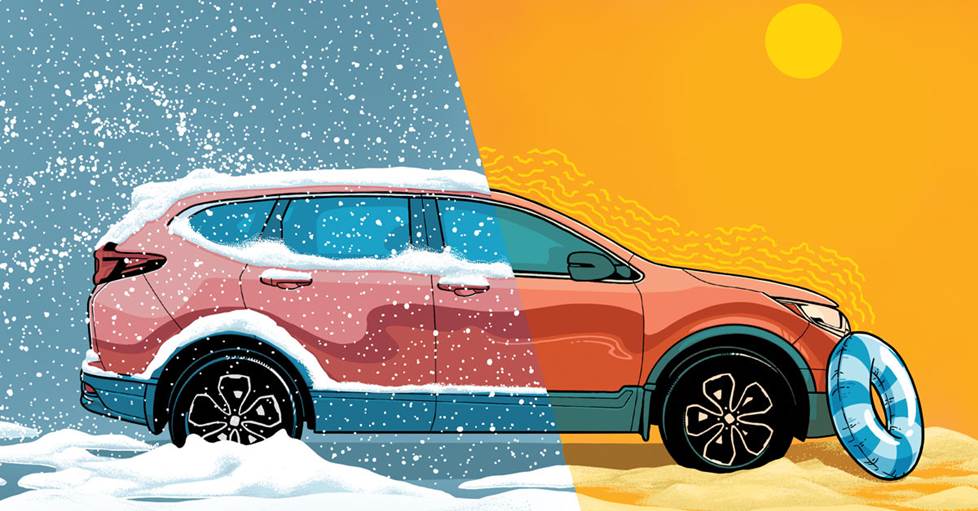 Many remote start systems can be tied into a factory or aftermarket security system, so you can lock and unlock doors and set off the car alarm remotely in addition to starting and stopping the engine.
More people are taking advantage of everything that remote start systems can do, and we want to help make it easier to get there.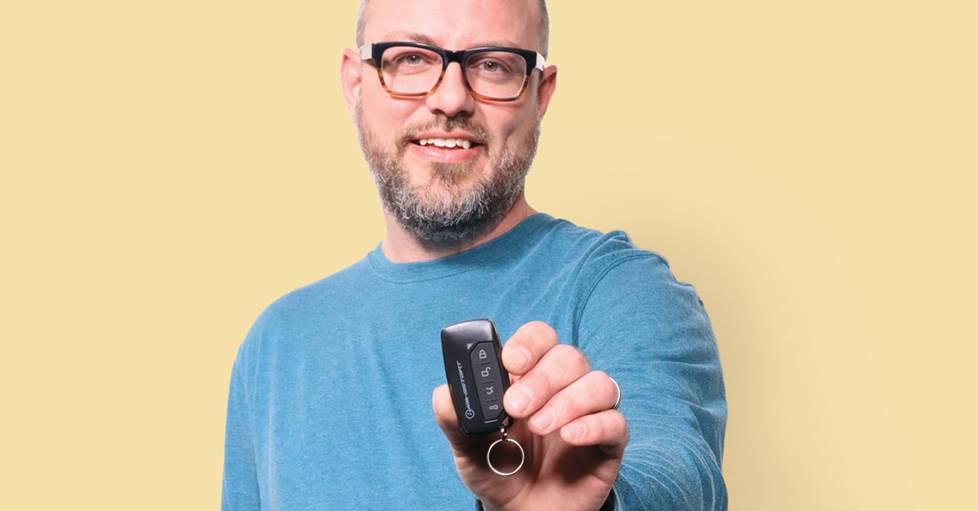 Our expert's advice for installing a remote car starter
We chatted with Darren, Crutchfield's resident remote-start guru, to get a sense of what the process of installing a remote start system is like for most customers these days. He's been in the game long enough to remember well when remote start was a labor-intensive installation that was only recommended for professional installers.
But in the last few years, companies like iDatastart and Excalibur have been designing modules and harnesses that take much of the intimidation factor out of the process. Darren's also done a lot of work to help refine Crutchfield's internal systems to make sure they'll automatically recommend all the needed gear and accessories to work in your vehicle.
Can you install a remote start system yourself?
Maybe, maybe not. It depends. Remote start installation can be a very complicated process, which is why we often recommend professional installation. But, for the skilled and confident DIYer, the vehicle-specific harnesses and modules mentioned above make the job easier. And our Tech Support team is standing by!
Below, Darren offers his advice on what the average customer can expect when opting for a new remote start system.
First, use Crutchfield's vehicle selector when shopping
"What makes remote start possible for so many people now are vehicle-specific harnesses that let you integrate smart, programmable modules into your vehicle without having to do a compelete rewiring job. Sometimes, though, the harness you need depends on whether your car's ignition is push-to-start or standard key. And sometimes you'll need an extra relay to make some features work. As long as you enter your vehicle's info into our online vehicle selector, we'll automatically include extras like that."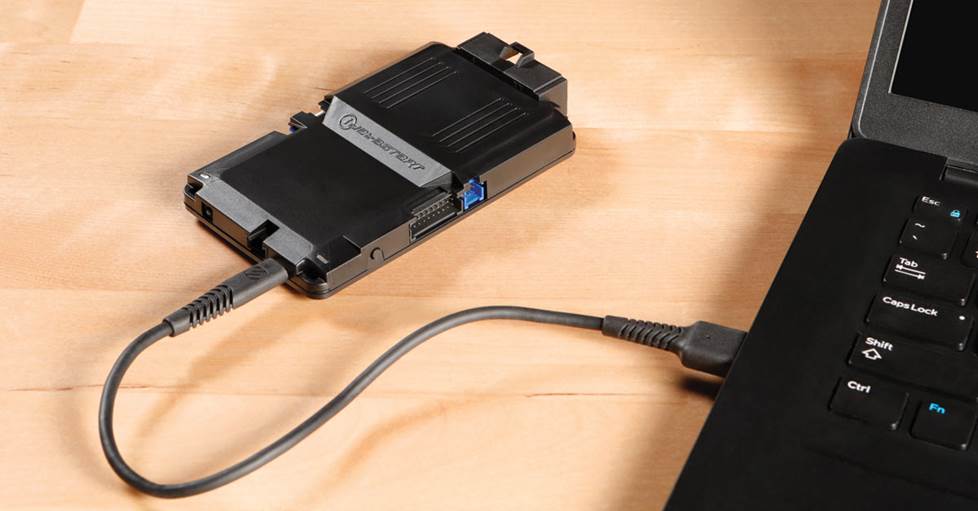 Use your computer for easy programming
"iDatastart is one of my favorite aftermarket remote start systems. The biggest advantage is the module. You program it using an automated process on your computer instead of manually programming the remote control buttons.
"To get the module ready for your vehicle, plug it into your computer with a USB cable and assign it the right program for your vehicle. Not only does this load the vehicle's profile, it also bypasses the factory immobilizer circuit. This circuit normally keeps a vehicle from starting without the key present. (In other remote start systems, bypassing the immobilizer often requires a separate component.) Once you're done, you can move on to connecting the module to the T-harness for your vehicle, and installing it all."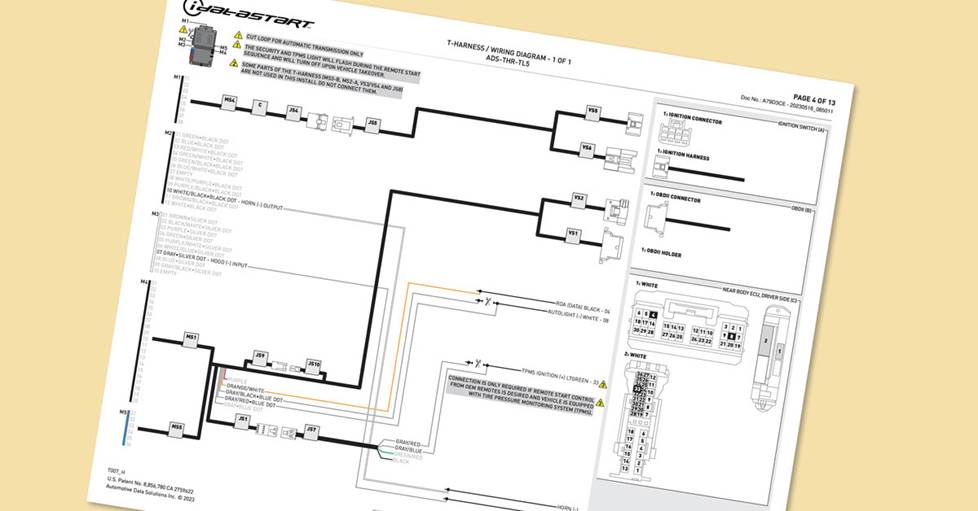 Follow the provided instructions to find the right harnesses to plug into
"Another advantage of iDatastart is how clear and detailed their T-harness installation instructions are. You'll get diagrams that show you where the plugs you'll need to connect to are located, then detailed views of which harness plugs connect to these vehicle plugs."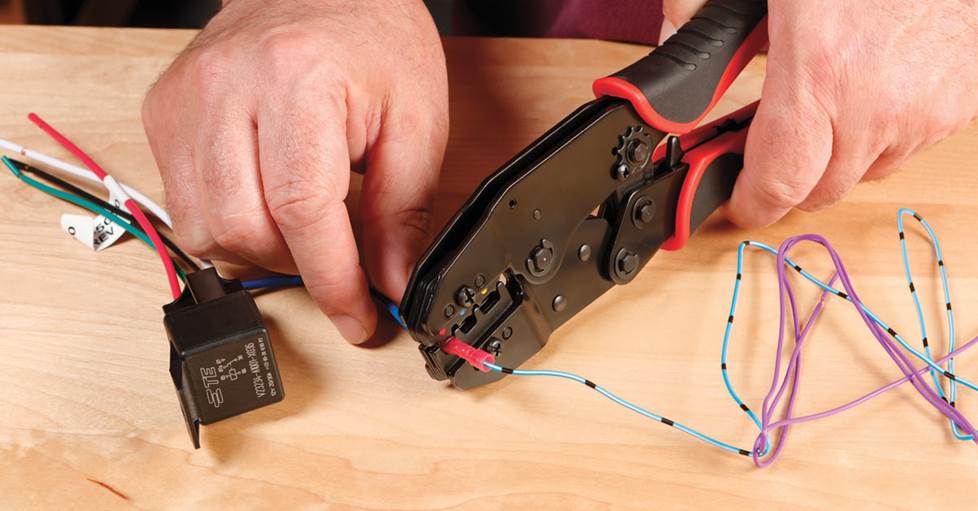 Be prepared to do some hardwiring
"In lots of vehicles, all you gotta do is connect the T-harness properly. But in many, you'll have to splice into a few wires (typically no more than two or three). The iDatastart instructions will show you exactly which wires you need to tap. And in rare cases, you'll need to connect a relay for certain features as well. Not only will we include this with your order, your instructions will show you exactly where the relay goes."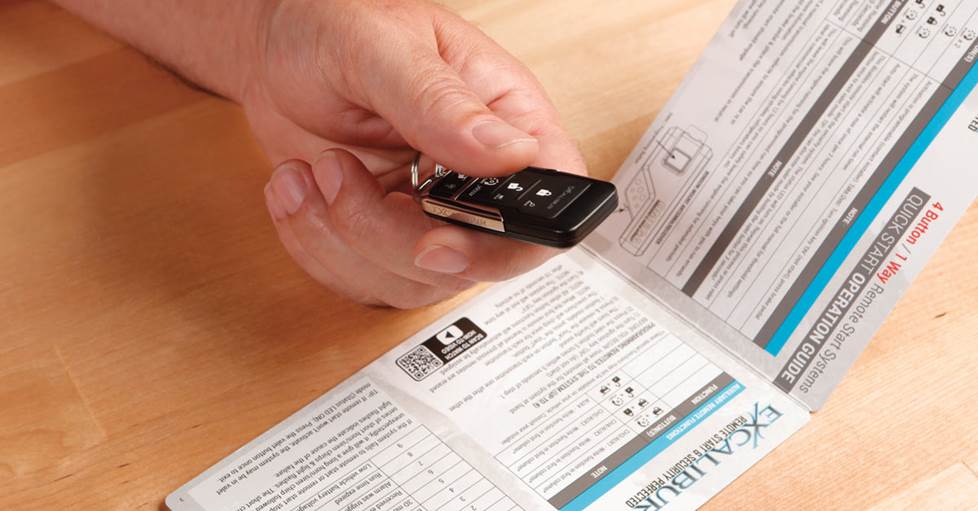 Be prepared to do some manual programming
"With some systems, you'll have to do some manual programming – pressing the remote control's buttons in a certain pattern, as outlined in your instructions. Many Excalibur systems, for example, let you do a "vehicle learn" process with the remote. And lots of systems, including iDatastart, let you add remotes for better range. These can require some programming, too."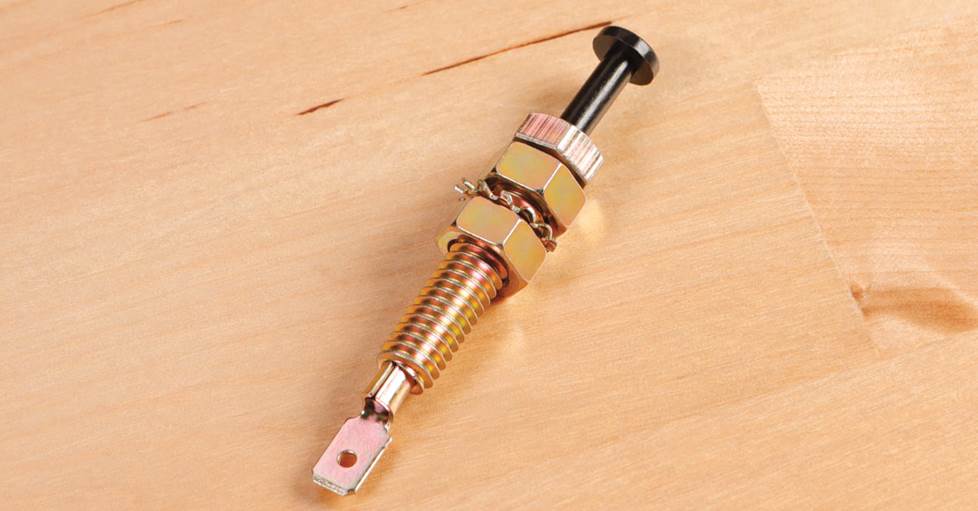 You might need to install a hood pin
"The last thing you want if you're working under the hood is for your engine to start unexpectedly. That's why all remote start kits come with a hood pin. If your car doesn't already have a hood sensor, you'll need to install the pin by drilling a small hole in one of the side rails of the engine compartment, then screwing the pin in place. It just tells the system when the hood is up so a button press won't start the car."
We have a dedicated team of remote start techs
We have plenty of systems from Viper, Fortin, iDatalink, and others in stock, and when you buy your remote start or alarm system from Crutchfield, you'll get free tech support for the life of the gear. So, if you have questions about your installation, our experts are right here in Virginia and ready to help you, seven days a week. We even have a team of techs who are specially trained in remote start and car security. They're available for all your questions.
Remote start installation tips video
This quick-hit video describes the installation of a Viper remote start and alarm system. Those particular products are no longer available, but the basic techniques still apply.
As you see, when we do one of these installations, we try to make the job as smooth and easy as possible. To that end, we first connect all of our harnesses and wires, then we tape off and separate any wires we're not using. That little bit of prep work keeps things neat and organized, but more importantly, it also guards against potential shorts.
Once that's done, we connect the harnesses to the appropriate translator boxes, then we remove the vehicle's trim panels and route the various wires for power, ground, and GPS antenna. Before we put the car's interior back together, we always test the system to make sure everything's working properly.
Add an alarm system
As noted above, many remote start systems can work with your vehicle's factory alarm or an aftermarket security system. And that's a great combination package to have. The remote start system will make you feel comfortable when you get into your car, while the alarm system will make you feel comfortable when you're walking away from it.
For a detailed look at alarm systems, check out our How to choose a car alarm article. It'll give you all the info you need to start shopping for an alarm for your vehicle.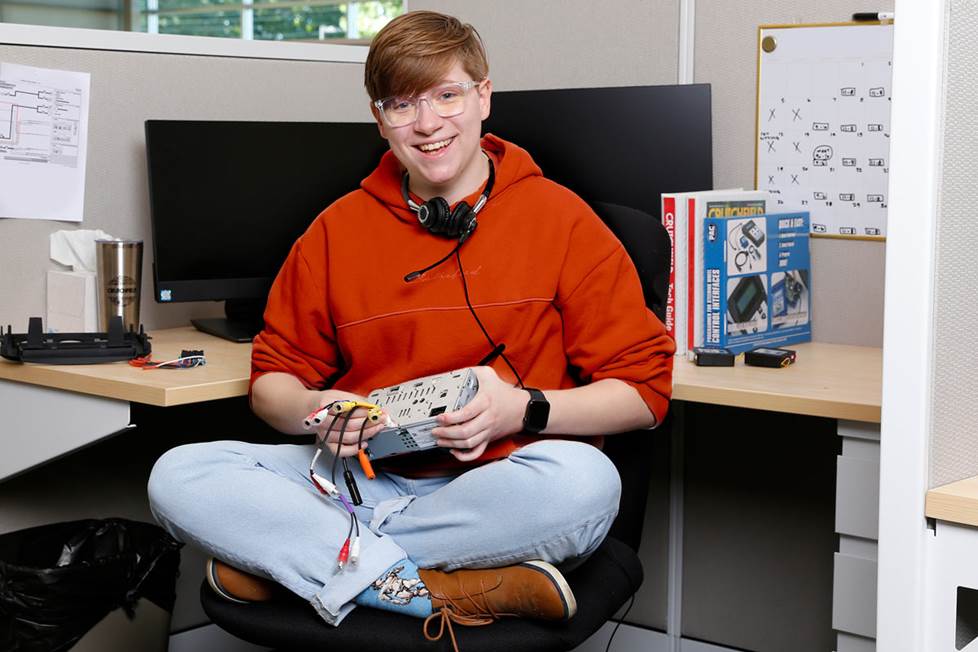 Want to learn more?
Interested in adding more convenience and security to your ride? Check out our full selection of remote start systems and alarm systems. You can also use our vehicle selector to find all of the gear that will fit your vehicle.
If you have questions (and you probably do), give us a shout via phone or chat. Our experts can help you choose the system that's right for you and give you the advice you need to get in installed properly.