Mike Green's 2003 Saturn VUE
An extra-clean Pioneer XM installation
Installing a satellite radio system can be challenging. Which one to choose? Where to install the controller? How to run the wires? Mike Green thought through the options, then took advantage of some helpful technologies when he installed XM Satellite Radio in his 2003 VUE. He spiced things up with some custom work, creating a system that sounds awesome and doesn't detract from the look of his car's interior.
Mike chose Pioneer's GEX-FM903XM add-on XM system for his VUE. This FM-modulated system has a wired controller and separate hideaway tuner box, and connects to the car's sound system through the FM antenna. (FM modulation is a great way to add satellite radio — or just about any other audio source — to a car without sacrificing the "factory" look or feel.) For the antenna, Mike selected a thru-glass model from Antenna Specialists. Thru-glass technology allowed Mike to install the antenna without having to route wires from the outside to the inside of the vehicle. And, with the antenna located on the exterior of the car, Mike can be sure of optimum reception and minimal signal droupouts.
Mike, your XM installation is one to be proud of. Thanks for letting us take a look!

Mike Green's Saturn VUE looks great — and thanks to the addition of a Pioneer GEX-FM903XM XM Satellite Radio system, it sounds great, too.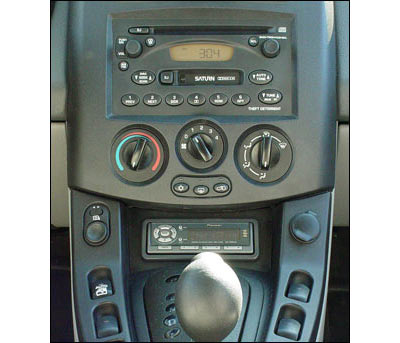 Mike took advantage of a storage pocket below the VUE's factory radio, and fabricated a custom bracket to hold the Pioneer controller in place. The controller is within easy reach of the driver — plus, it looks like it rolled off the production line that way! Excellent work.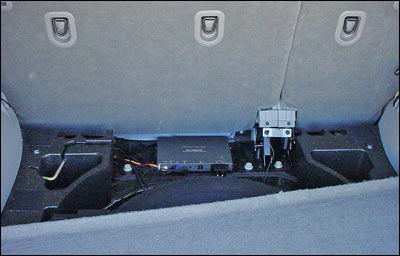 The tuner box is hidden under the floor of the rear cargo area. Now you see it (above), now you don't! (below)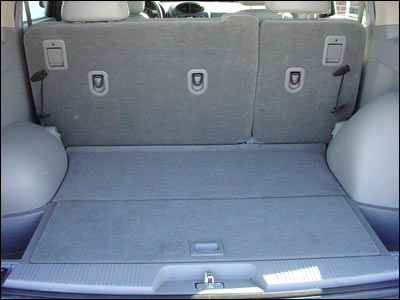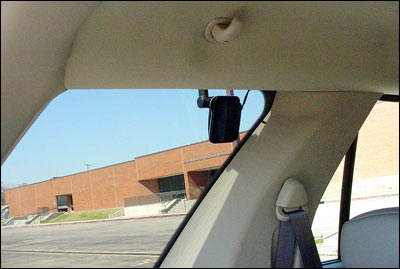 A thru-glass antenna from Antenna Specialists locks onto the XM signal.