Items installed:
Installation Description
Everything was easy to install. I started with the CD player. I removed the dashboard and installed the CD player. Then I went to the door speakers and installed the left side then the right side. Then I put the amplifier in and wired that all up and then finally put in the subwoofer.
Q&A Section
Why did you decide to upgrade your A/V system?
To get a better sound quality and the ability to use my iPod.
What's the first thing you show people about your installation?
The CD player.
Why did you choose these products?
They were withing my budget and I got everything I wanted. Clear sound quality, slightly more bass, and the ability to use my iPod and any other MP3 player.
What was the most difficult part of the installation?
I cut my finger about half way through. Obviously being a slight set back. But I was able to continue a few minutes later.
What plans, if any, do you have for future upgrades?
I am currently saving up for a nice set of component speakers for the front drivers side and passenger doors.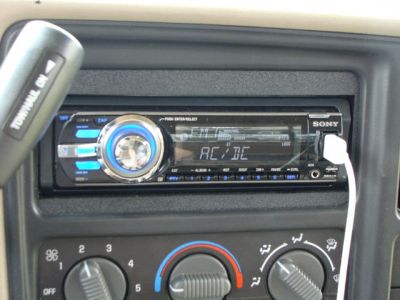 The AWESOME CD player. I can use my iPod and change songs with the CD player itself. I can also use the 3.5MM jack in the front for any other MP3 player.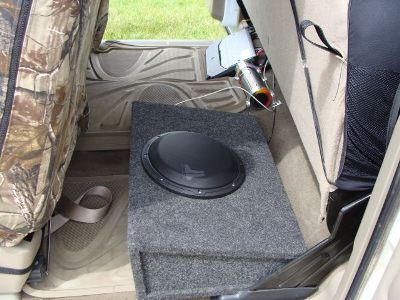 The JL Audio subwoofer and Kenwood amp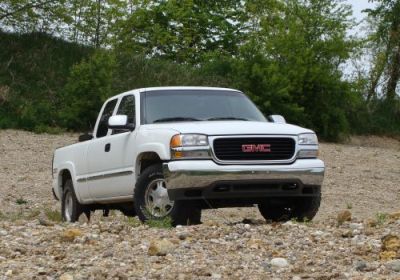 The truck it's all installed in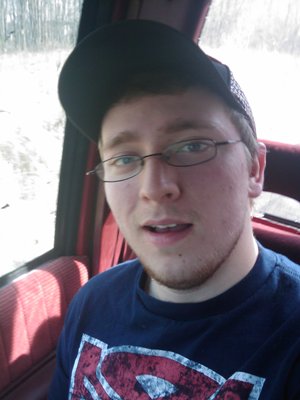 Me in my buddy's truck when we went muddin'
Vehicles in the Customer Car Showroom are submitted by customers and fans, and edited by Crutchfield writing staff. You can find more of these articles on the Showroom main page.