Items installed:
JVC KW-AVX800 touchscreen
8" screen mounted in dash
JVC KS-PD100 iPod adapter
JVC KS-BTA200 Bluetooth adapter
Two Kicker ZX650.4 120 watts x 4 amplifiers
Kicker ZX750.1 750 watts x 1 amplifier, wired at 2 ohms
Tsunami X15HCAP-20 20 farad capacitor
Polk db6500 6.5" components front and rear
Alphasonik PF325 3.25" components center channel
Kicker SSMB6 6.5" rear bass
Kicker bass control knobs (one for each amp) mounted in center console
A pair of Kicker S10L5 10" dual 2-ohm voice coil subwoofers, wired to 4 ohms
Hand made pair of 2.25 cubic foot boxes for Kicker subs
Hand made amp rack for Kicker amps and Tsunami Capacitor
Optima Yellow-top battery
Metra 0-gauge wiring from battery to cap
Metra 4-gauge wiring from cap to amps
Stinger Zero Noise RCA cables from HU to amps
Custom subwoofer box 2.25 cu.ft. ported for each sub
Custom rack for amps and capacitor
Superchips Power Programmer for Ford 4.6L V8
ProCopper center console to house HU, center channel and bass knobs
Installation Description
It has taken me three months so far to put this all together, what you see is not a finished product but almost done. I am pushing over 2300 watts RMS from the 3 Kicker amps with the help of the Tsunami Cap, Optima battery and High output alternator. This system is what I have been trying to do for a long time and I will be very happy when done. I have done all the work myself.
| | |
| --- | --- |
| Amp rack under construction (Click to enlarge). | Subs and amps in the trunk (Click to enlarge). |
The amp rack was the first part to be built, it took a few weeks to put together but it's carpeted and fits like a glove. The amps all have blue LEDs inside, also LEDs in a plexi sheet under each amp. The sub boxes are each 2.25cu.ft. ported for ridiculous bass and carpeted to match the amp rack.
The amp rack illuminating the trunk at night
(Click to enlarge).
The subwoofer amp at night
(Click to enlarge).
The Polk mids are mounted in the stock locations in plexi adapters, the front tweeters are fiberglassed into the doors with the crossovers mounted on the bottom of the panel, the rear tweeters are mounted in a rear panel with the crossovers on the rear deck.
Front speakers and crossover in the driver's door
(Click to enlarge).
The center console with bass controls and light switches (Click to enlarge).
I have a ProCopper police center console (used to hold radios and strobe controllers in cop cars) to hold the head unit, center channel components, bass controllers for the Kicker amps, and a switch for all the lights in the trunk and grill. There is an 8" screen fiberglassed into the original radio location in the dash.
I still have to get the Kicker midbass speakers into the rear doors but I am waiting for the weather to get warm because I have to cut the rear doors and use a little fiberglass. Also in the spring I will get the wiring cleaned up in the trunk and ready to show off.
Q&A Section
Why did you decide to upgrade your A/V system?
Why not? Also the car only came with an AM/FM radio.
What's the first thing you show people about your installation?
I don't need to show, they hear me coming. The amp rack, it fits so perfectly in the space and looks amazing all lit up.
Why did you choose these products?
I know the quality of Kicker and have had JVC for some time now, awesome stuff. They were in my previous vehicle and were chosen for price and quality.
What was the most difficult part of the installation?
After getting the vehicle? Building the amp rack and getting it to fit. Took me three tries to get it together and in.
What plans, if any, do you have for future upgrades?
Rear door speakers have to be done, hopefully no fiberglass but you never know. Maybe headrest monitors too. Tints.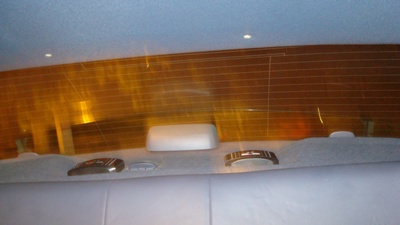 Rear deck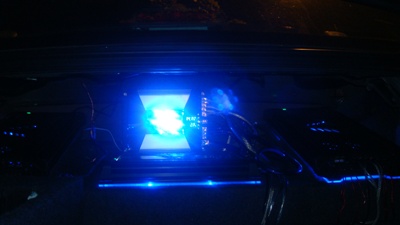 Another shot of the trunk lit up at night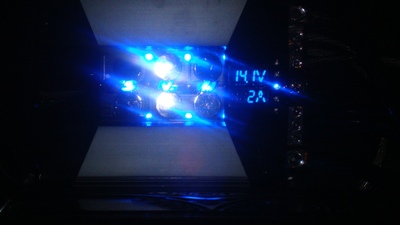 Tsunami Capacitor at night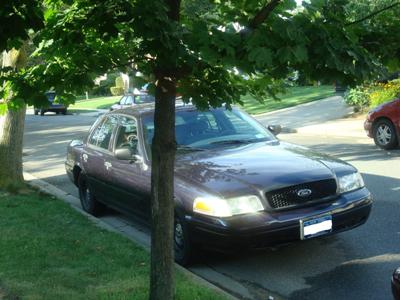 Vic from front
Me on Mt Mansfield in Vermont