Bartlett A's 2004 Chevrolet Corvette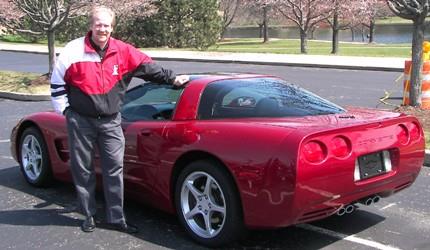 My vette and Me
Items installed:
Peripheral SVEN2 adapter and SVHGM4 harness
Installation description
The removal of the stock HU and installation of the Pioneer HU were straight forward except when it came to the SVEN2 and the SVHGM4 harness from Peripheral. Crutchfield did not have a solution (harness) that would allow the continued use of the factory BOSE subs with an aftermarket HU.
Peripheral's harness works but several calls to their Tech Support was needed plus a few conversations with some other Vette owners to figure out the proper wiring. The Crutchfiled wiring diagram works for the 15 pin (main) harness. However, you must plug the RCA sub output from the Pioneer to the input side of the SVEN2. Then plug the four pin female plug (with the white and grey wires) from the SVHGM4 into the output of the SVEN2. Both switches should be set to RCA. The 9 pin from the SVHGM4 plugs into the factory 9 pin in the dash and the 4 pin with the green and purple is not used. If you install a HU with RCA sub output less than 4 volts then the 4 pin (green and purple wires) from the harness becomes the input for the SVEN2. One last item do not forget to wire the blue and white wire (sub on/antenna) to the blue wire on the harness. This is where your subs get power.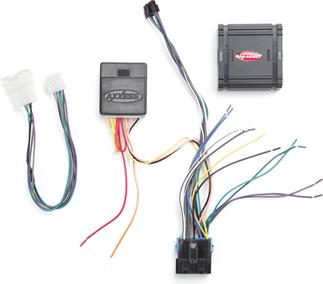 Editor's note: Owners of 1997-2004 Corvettes will be happy to hear that there's now a wiring interface available that makes this job much easier.
The Axxess XSVI-2004 interface lets you add a new stereo and keep the Bose system, including the subwoofers. Installation is much simpler than what this Corvette owner went through.
The Pioneer speakers went in just as laid out in the Crutchfield directions. I was able to use the holes from the factory speakers. No drilling required.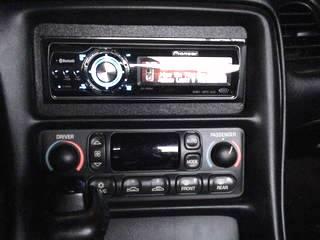 Pioneer 9800BT Final
Q&A section
Why did you decide to upgrade your A/V system?
To add Bluetooth for my cell phone, iPod connectability and improved sound.
What's the first thing you show people about your installation?
The Bluetooth for the phone.
Why did you choose these products?
The Pioneer 9800BT had included Bluetooth technology and had RCA outs for the subs with 5 volts. The Pioneer speakers had greater range than the stock speakers with tweeters.
What was the most difficult part of the installation?
The wiring for the SVEN2 so that the factory BOSE subs would work.
Other images of the installation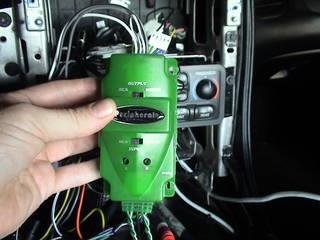 SVEN2 input/output connections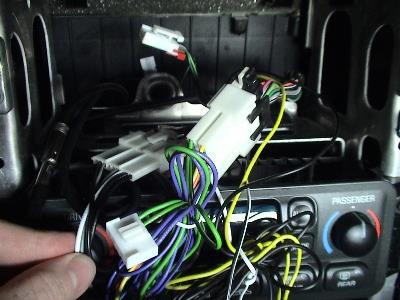 SVHGM4 Harness connections
SVEN2 and Harness wiring completed