John Choi's 2002 Toyota Rav4
Items installed:
Installation Description
First the headunit was replaced with the Clarion. Then the speakers were replaced with Infinity speakers. The front was replaced with the component system, and the factory tweeter mount was modified to fit the tweeters from the component system. The crossover units were installed inside of each door. The power subwoofer then was mounted under the seat. The Sirius tuner was installed well hidden behind the plastic panel in the trunk. The antenna was then put on top of the roof and routed in the weather moldings. The key of the installation was to make everything look as if they were factory installed.
Q&A Section
Why did you decide to upgrade your A/V system?
I wanted Sirius radio with one central control for everything.
What's the first thing you show people about your installation?
They don't realize anything has been done until they hear the sound.
Why did you choose these products?
I've had Clarion units before and they lasted for a long time. Plus Crutchfield offered a fair price and support.
What was the most difficult part of the installation?
Nothing was difficult but took a pretty fair amount of time.
What plans, if any, do you have for future upgrades?
None for this car.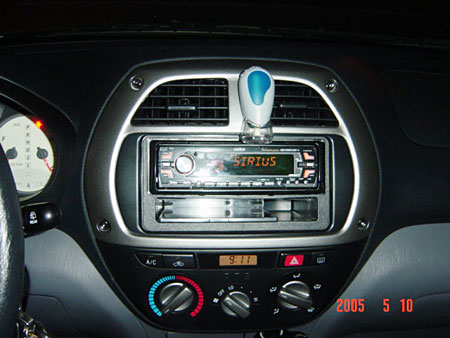 Clarion headunit with supplied trim from Crutchfield.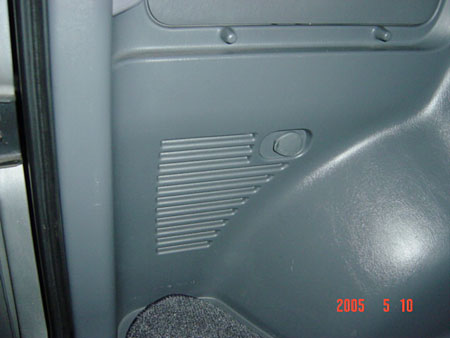 Sirius tuner is hidden behind the plastic panel.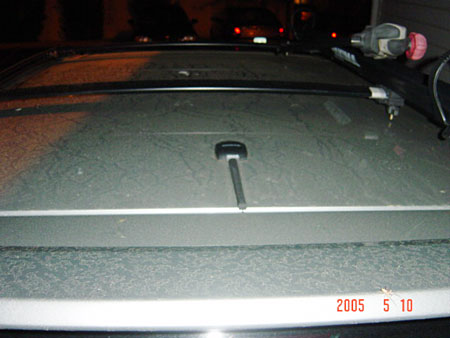 Sirius antenna on the roof (car needs a wash....).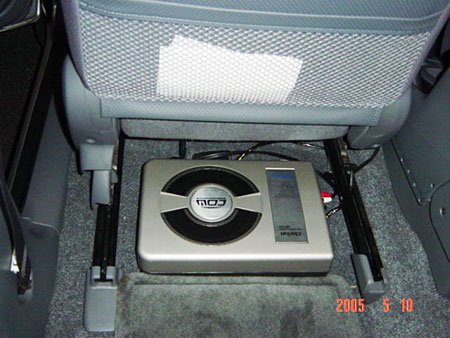 Clarion sub under the seat ( a perfect fit without compromising space in the trunk).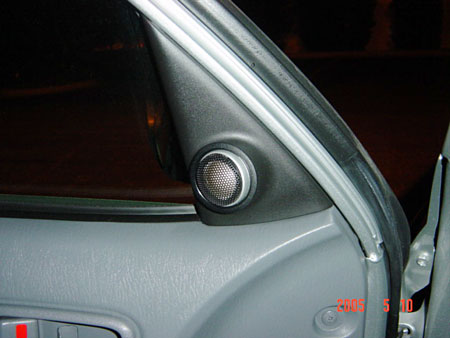 Component tweeter in the factory location. (looks factory doesn't it)