Jacob Kelley's 1996 Dodge Neon
Items installed:
2 6x9" Sony Xplod Rear Deck Speakers
2 6-1/2" Sony Xplod Speakers
Pioneer Receiver
2 12" Sony Xplod Subwoofers
StreetGlow Underbody Neon (green)
StreetGlow Winshield Washer Lights (green)
APC Short Ram Intake
Installation Description
The installation was hard, but this is my first time installing anything in my car. The hardest part was installing the head unit, the easiest part was connecting all the speakers.
Q&A Section
Why did you decide to upgrade your A/V system?
To have better sound quality in my music.
What's the first thing you show people about your installation?
The way you should wire up everything.
Why did you choose these products?
I wanted Sony products for a long time.
What was the most difficult part of the installation?
Installing the head unit.
What plans, if any, do you have for future upgrades?
I plan on purchasing 2 more Sony Xplod Subwoofers.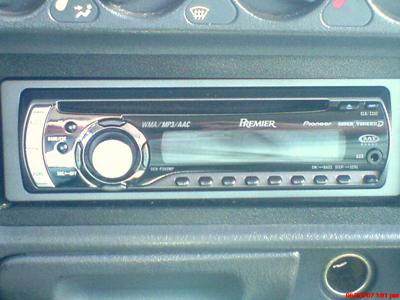 My Pioneer Head Unit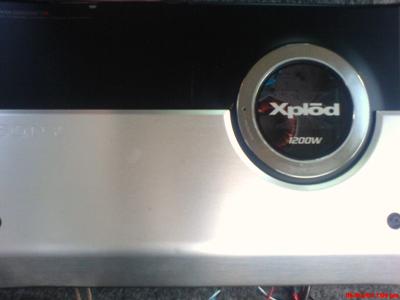 My Amplifier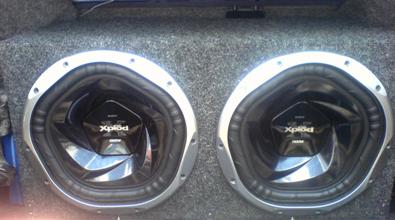 Sony Xplods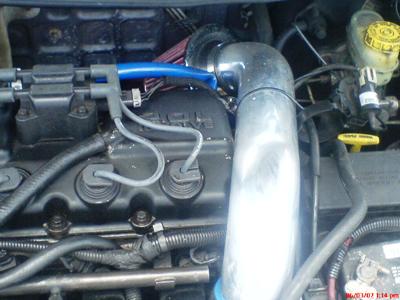 My APC Short Ram Intake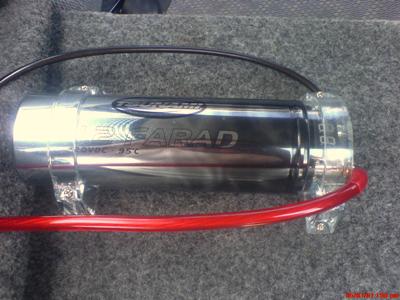 My Tsunami Capacitor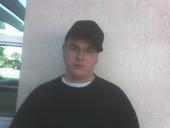 This is me.