Items installed:
Python Security and Remote Start Model 881XP
Power Acoustik 4 Channel Amp Gothic Series Model OV4-800 (800 watts)
Directed Audio Class D Mono Block Amp Model D1200 (1200 watts)
Monster XP 16ga Speaker Cable
XM Satellite XMD1000, Universal XM Tuner
Limited 275 Wheels 20"
Goodyear Eagle GT II 275- 45-20
Installation Description
I originally started with adding 2 - 12" Rockford Fosgate subs and a Crossfire Single channel amp (400x1). Then for better, louder performance, those were ditched for the Kicker CompVR 124's with a Class D Mono Block to push them. Soon after, the deck was replaced and I added in an eq, along with replacing the factory door and dash speakers with Kicker Components, and a 4 channel amp to push them.
Q&A Section
Why did you decide to upgrade your A/V system?
Wanted better sound and performance, more boom for the buck.
What's the first thing you show people about your installation?
They hear it before they see it, but the new deck and eq are usually the first thing they see.
Why did you choose these products?
I had nothing but Fosgate in my Explorer, so with Kicker's reliability and reputation, they were the next likely choice for my new truck.
What was the most difficult part of the installation?
I thought flushing the tweeters into the doors would have been the hardest, but it wasn't nearly as much of a pain as hooking up the head unit, eq, and XM were, while trying to retain my OnStar capability.
What plans, if any, do you have for future upgrades?
I am planning on adding a Navigation system, front and rear video screens, and an airbag/ride system, hopefully before the winter arrives.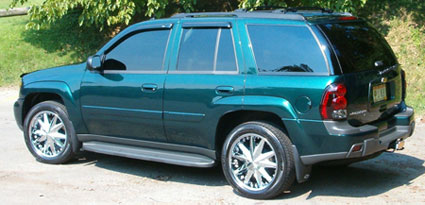 My Truck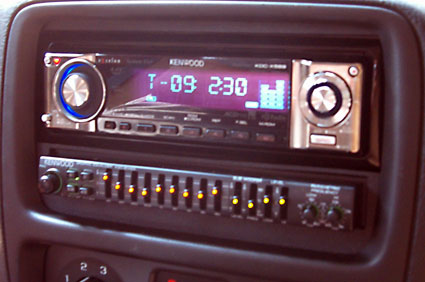 Music Source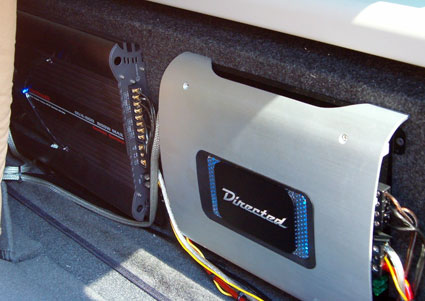 Power Source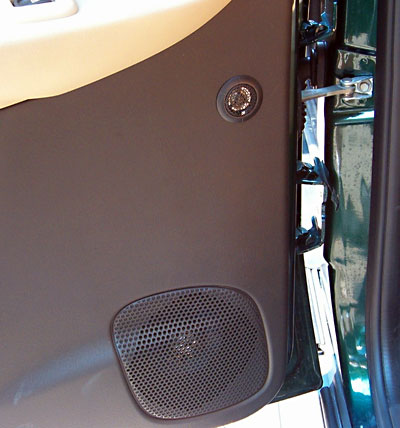 Sound Source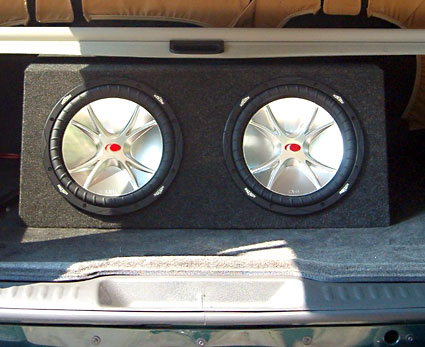 Nothing but Bass