Jordan Mooney's 1996 Pontiac Sunfire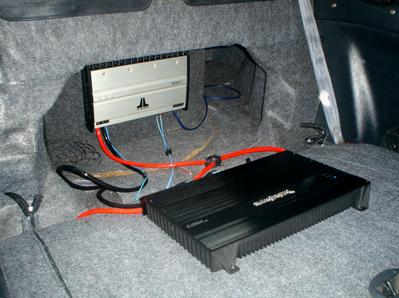 Items installed:
JL Audio 2 AWG Power 2 Amp Kit
JL Audio Blue Audio Interconect 25'
JL Audio Blue Audio Interconect 9'
JL Audio 500/1 Amplifier (Slash Series)
JL Audio 10W7 Subwoofer (10" Single 3 Ohm VC)
Custom Built 10" Slot Ported Subwoofer Box
JL Audio 12 AWG Speaker Wire, 3'
Pheonix Gold 16 AWG Speaker wire, 50'
Installation Description
I installed the system myself. The subwoofer box was professionally built. The entire process went pretty smoothly.
Q&A Section
Why did you decide to upgrade your A/V system?
The day I got my license I bought an Alpine head unit. I didn't plan on doing anything else. I thought I was finished adding onto it in November of '06 but I got rid of my Kicker Subs and upgraded to what I have now. I also added the Rockford Amp at that point. I've had my license for a little over a year now and I think I'm about done adding to my system.
What's the first thing you show people about your installation?
The W7 Subwoofer, everyone is completely blown away by it.
Why did you choose these products?
In my opinion Alpine makes the best Head Units and the CDE-9852 was the best deal for iPod connections at the time. I liked the way Rockford speakers sound and chose the Rockford Amp because I liked the way it looked. The JL Amp powering the sub was chosen for its ability to produce consistently anywhere between 12 to 14.4 Volts. It was also the best match for the W7 Subwoofer. This was easy to chose because of its insane SPL and sound quality.
What was the most difficult part of the installation?
Running the speaker wire from the Amp in the rear to the front speakers.
What plans, if any, do you have for future upgrades?
I may upgrade to a headunit with DVD and Navigation.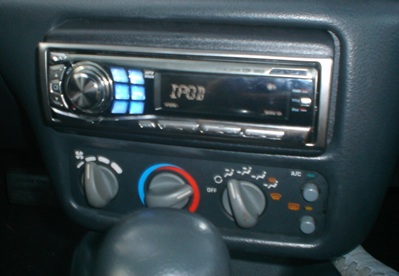 Alpine CDE-9852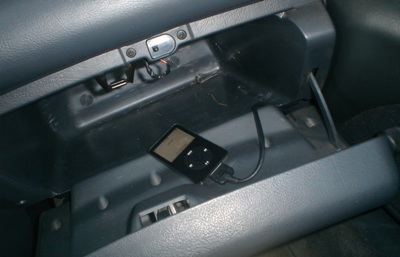 iPod in the glove box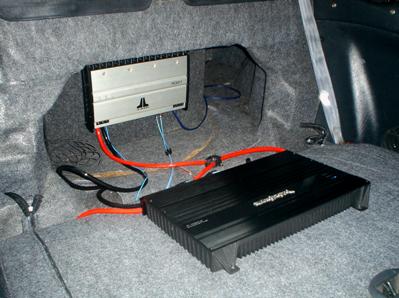 JL 500/1 and Rockford P450.4
JL W7 in the Custom Box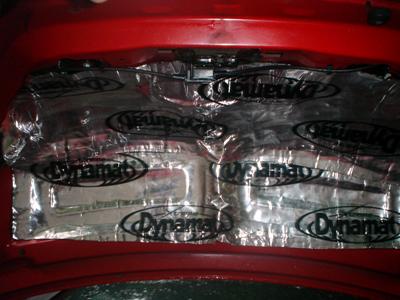 Dynamat in the Trunk