Patrick Pugh's 1987 Mercedes Benz 190E
Items installed:
Custom iPod adapter
2 pairs of Kenwood KFC-1079ie 4" coaxial speakers (dash and rear deck)
2 pairs of Kenwood KFC 1669s 6.5" coaxial speakers (one for each door)
Power Acoustik a600-4hp 70x4 RMS amplifier (for door speakers)
1 Pair MA Audio 1050W 10" subwoofers (in trunk)
Mobile Authority bandpass dual sub box
Power Acoustik LT980/2 220x2 RMS amplifer (subs)
Erebuni body kit
P. Tech CAI with ram air duct
P. Tech light kit (smoked tail lights and front blinkers)
Street Glow Gold Series underbody kit
Enkei Wheels w/ Falken Tires
AMG suspension and brakes
Custom-molded hood vents
Grant Steering wheel
Carbon fiber dash trim and shift knob
P. Tech LED interior lighting
Custom cat-back exhaust
Interior panels custom dyed (black and tan)
Recaro seats
Installation Description
What can I say but it was a lot of hard work. I installed everything but the exhaust and wheels myself. Body kit, underglow, stereo, CAI, dyed the door panels and cut holes for the door speakers, put in the steering wheel, hardwired the 1/8" plug for the iPod, everything pretty much had to be custom made for this vehicle. It's been a pain sometimes, but it is a labor of love. I started with a Sony stereo, then upgraded to this Kenwood setup. Once I started, I realized that I could update the look of the interior with some CF and by dying the all-tan interior with some black parts and some door speakers... after that I installed the CAI I made, and smoked the tail lights and corner lights myself. Painted and installed the front bumper, and I am waiting for more pieces to paint and install before the body kit is done.
Q&A Section
Why did you decide to upgrade your A/V system?
does anyone want a stereo from 1987? maybe in 30 years.
What's the first thing you show people about your installation?
the iPod hookup
Why did you choose these products?
Brand quality and reputation
What was the most difficult part of the installation?
measuring the door panel installations and running all the wiring.
What plans, if any, do you have for future upgrades?
Lower the car 2" and paint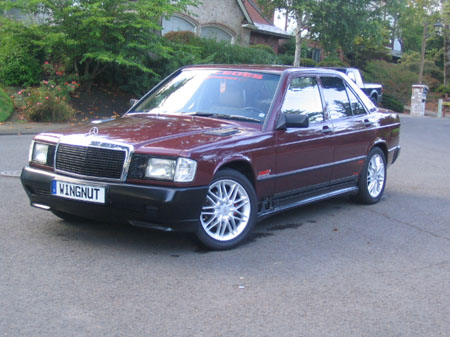 Whole Car... new bumper installed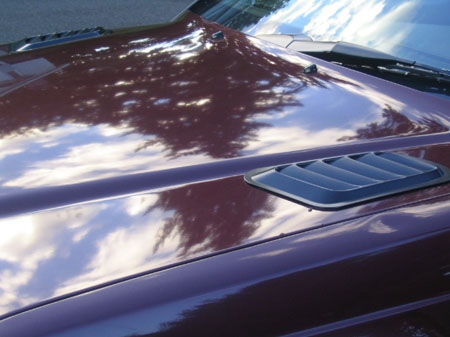 Custom hood vents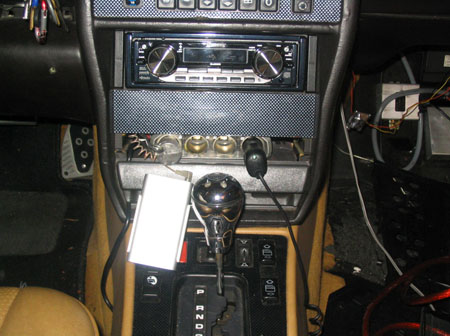 Stereo and CF dash
Custom door panels with 6.5" speakers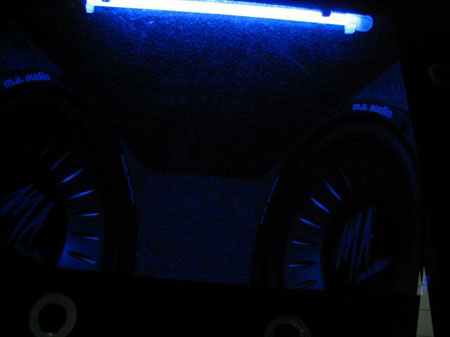 Subs in box with neon