Items installed:
0 ga Raptor Power Wire
Pyle 3600 watt mono amp
2 Power Acoustik Subwoofers
Power Acoustik Capacitor
Bandpass Box
8 ga Speaker Wire
Installation Description
I ran Power Wire through the firewall with a monster grommet, and also through side paneling in the interior of the car. Through a conveniently located hole to the trunk and the tire well to the back location of the amp this was ran as well. The Subs are mounted on a custom platform made from wood and carpet. The subs had to be partially dismantled to fit into the box. I used a RCA converter for input this is hidden next to the 6X9 rear speakers. To complete this installation I made frequent visits to crutchfieldadvisor.com for advice so everything went smoothly.
Q&A Section
Why did you decide to upgrade your A/V system?
I thought it was boring and it had no subwoofers.
What's the first thing you show people about your installation?
The sound.
Why did you choose these products?
They have high power output.
What was the most difficult part of the installation?
Running the power cables throughout the car.
What plans, if any, do you have for future upgrades?
I would like to have a bigger capacitor or a new custom box.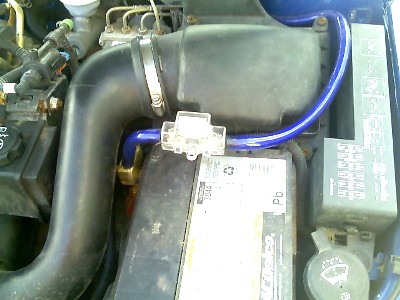 power cable and fuse holder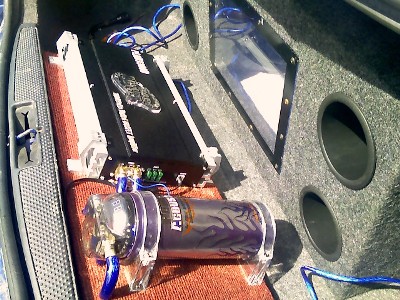 amp and cap in front of subs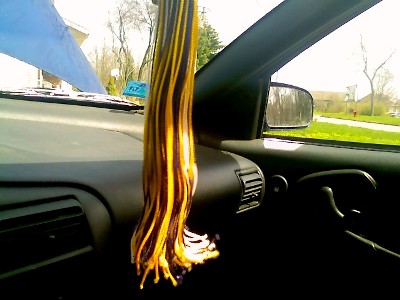 just like jello, every sound system should have a little wiggle
the transportation for the subs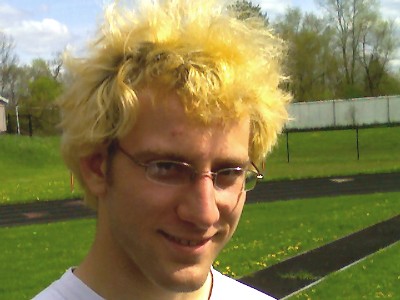 subwoofers can mess with your hair.