Items installed:
Eclipse CD5423 head unit
2 Virtual Technologies Hammer Pro 10" woofers - trunk
Lunar L100x2 amplifier - back of rear seat
Code Alarm - Pro F10 (Elite 911) alarm
APC racing pedals
APC windshield washer lights - clear
Stinger 4ga. amp wiring kit
custom painted dash and accessories
Installation Description
I started this vehicle 2 years ago when I wrecked my '90 Honda Civic. I have been installing for about 15 years as a hobby and for friends. The car had an old Kenwood cd player when I purchased it but I was very familiar with Eclipse so i decided to replace it. I then had a custom box built for the two 10's and faced them to the rear in the trunk. I installed the Lunar amp on the back of the rear seat. The amp is equipped with a fan to keep it cool and is running at 4-ohm mono. The woofers are 4-ohm dual voice coil. The Polk speakers were in the car when it was purchased. I replaced the front ones with Kenwood (for no apparent reason) and put the baffles behind them because the original Polks in the doors had gotten wet. I then started on the appearance of the car with the clear corner lens, euro headlight bulbs, and the washer lights. I disassembled the dash and used the same color paint as the exterior to paint the dash components. Since the system has been installed, I have placed at two local competitions. The first was a legal SPL which I placed 1st with a reading of 144db. The second was an outlaw competiton which I placed 2nd with a reading of 149.4db.
Q&A Section
Why did you decide to upgrade your A/V system?

I was bitten by the car/home audio bug about 15 years ago!

What's the first thing you show people about your installation?

I don't show them, I let them sit in the passenger side and put on a SPL CD and watch their expression.

Why did you choose these products?

I have always been impressed with Eclipse and Lunar. The Virtual Technologies were recommended by a local installer and I am very pleased with them.

What was the most difficult part of the installation?

Running the wires is always a pain, but I think getting the speaker box into the trunk was difficult because it just fit.

What plans, if any, do you have for future upgrades?

Want to replace the Polks in the rear.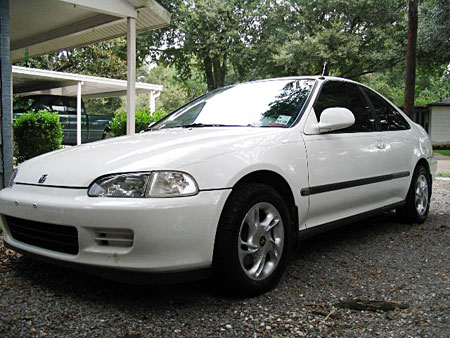 94 Honda Civic EX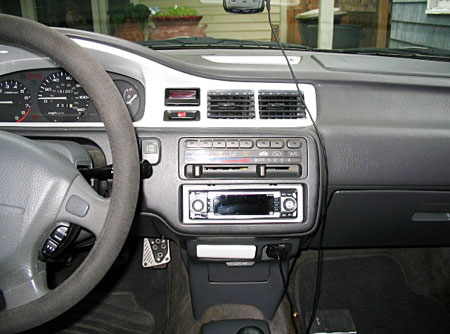 Ecplise head unit fit perfect (notice the dash work)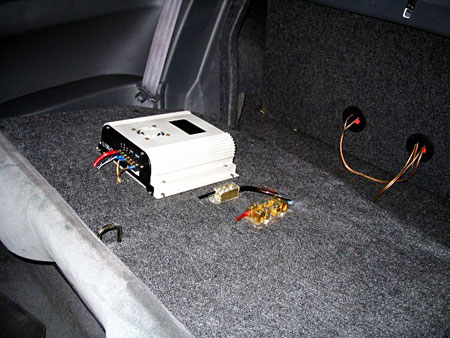 Lunar amp - this amp rocks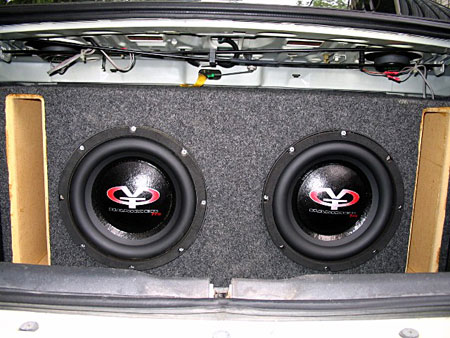 VT hammer pros - these are what you hear 2 blocks away!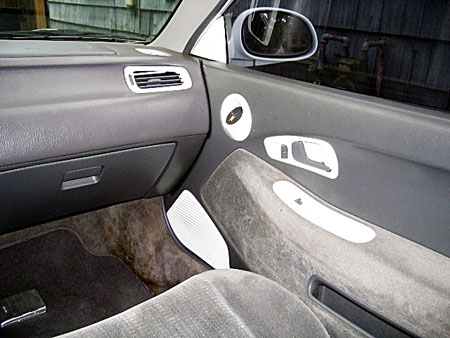 the factory tweeters are still being used (acoustic research)