Installing a sound system...in a Fisher-Price Power Wheels
This Cadillac Escalade is so tiny, yet so thumpin'
You've seen them: small, rugged, rumbling over driveway and lawn, usually driven with careless flair by someone under six. What you probably haven't seen (or heard) as often is one with a killer sound system.
One brilliant Fisher-Price® Power Wheels® owner decided to change all that. He brought his trusty mini Cadillac Escalade into our install bay and we got to work. The end result speaks for itself.
Upgraded audio for the serious driver
For the installation, we used a discontinued Kenwood marine-rated receiver (if you'd like to try this at home, the replacement model is the Kenwood KMR-M315BT). For the speakers, we added Polk Audio DB651s 6.5" speakers they're shallow-mount and marine-rated, which is helpful because they're positioned to pretty much catch any stray drop of rain. This wasn't a perfect fit — we had to do some modifications to get everything in there just so. But the end result is totally going to make that kid the envy of everyone else at the bus stop.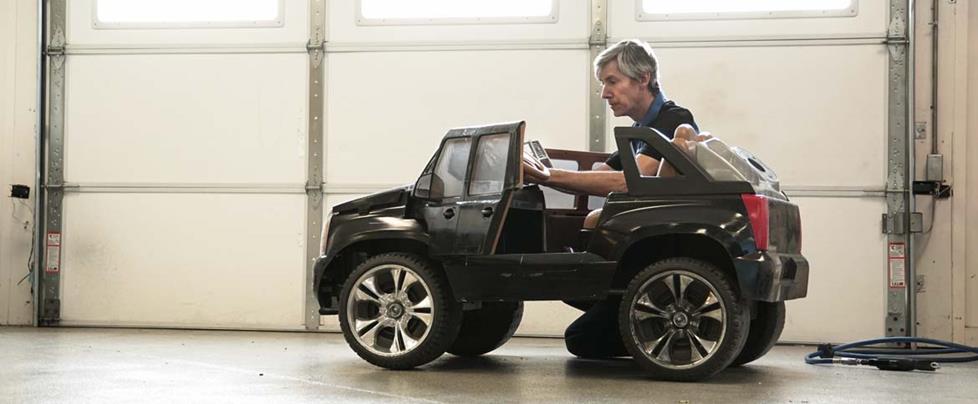 Our installer gets to work removing the old stereo.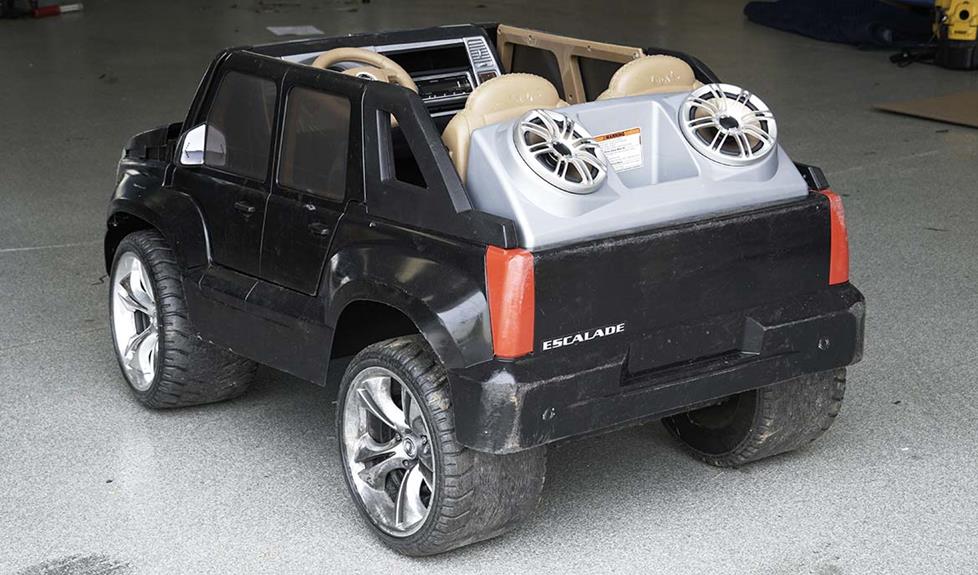 The speakers, mounted in this much-loved Cadillac Escalade.
Your turn...
This was one customer's dream come true — better sound in their Escalade to make them the boss of the block! To find out which stereos and speakers will work in your Cadillac, enter your model information in our Outfit My Car tool. Please note: Power Wheels are always a custom installation. Contact our advisors for the best installation advice!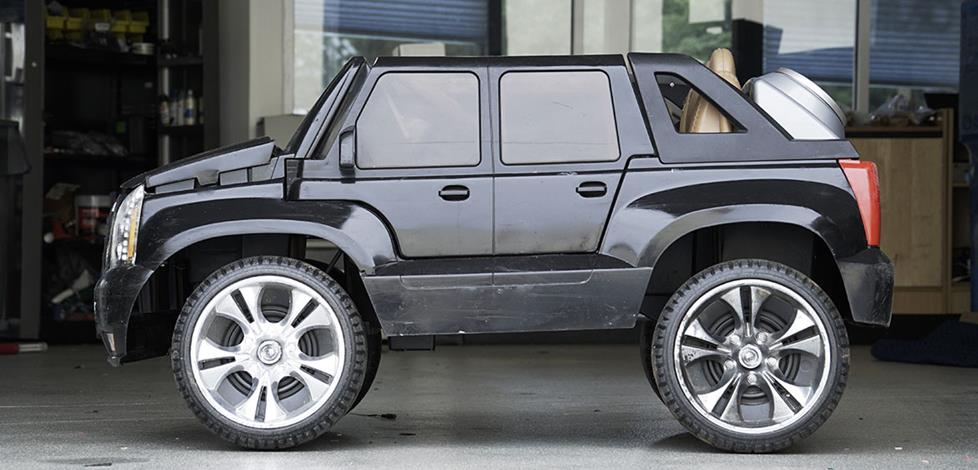 New audio system installed, ready to ride.