How to design a car audio sound system
An expert's approach to planning a car stereo system
Crutchfield advisor Mulligan knows that a great car stereo system begins with great planning. When his fiancée Cassie started getting serious about upgrading the audio in her Nissan Juke, he asked her many of the same questions he asks Crutchfield customers.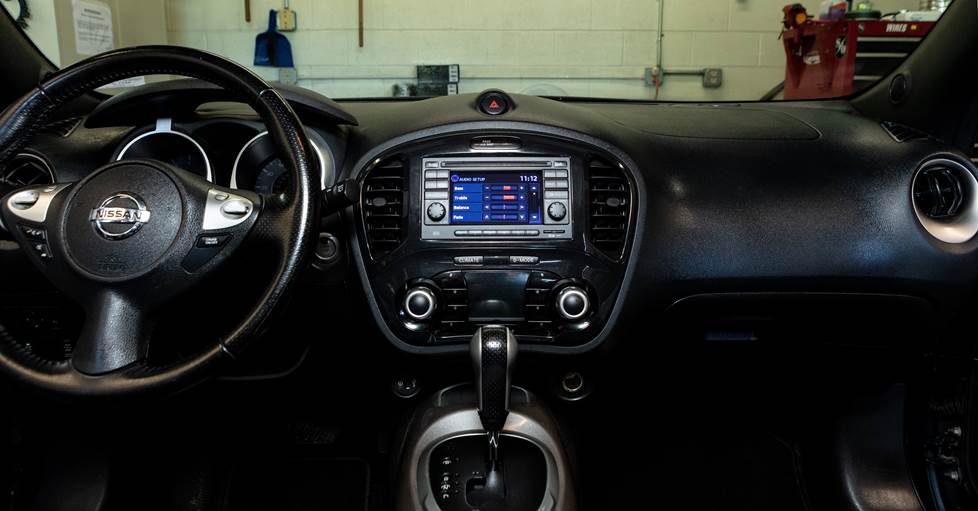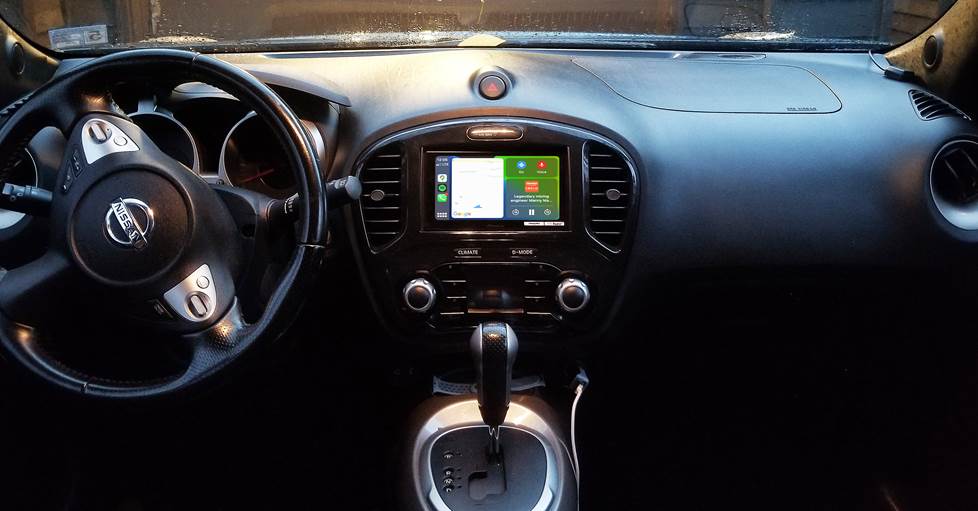 Car stereo question: What's your favorite music source?
When you're stuck with a factory radio and a plug-in Bluetooth® dongle, almost anything feels like an upgrade. Mulligan wanted Cassie's step-up to be monumental. He already knew that she didn't care about playing CDs or DVDs, so he dialed in on our large selection of digital multimedia receivers with wireless Apple CarPlay®. But if you have an Android phone, check out these Android Auto-ready car stereos.
Mulligan chose the Pioneer DMH-W4660NEX, which has a 6.8" capacitive touchscreen. When Cassie saw her iPhone® apps on the display (without a wired connection to her phone!), she was ecstatic. And Mulligan loves having the 13-band EQ to dial in the sound and flex the power of Pioneer's built-in digital-to-analog converter (DAC).
A big factor that led Mulligan to this Pioneer stereo is that it works with the iDatalink Maestro. The Maestro lets Cassie keep factory features like steering wheel controls and the backup camera.
Check out our article about the iDatalink Maestro for more info on how this gadget helps integrate a new stereo into your vehicle.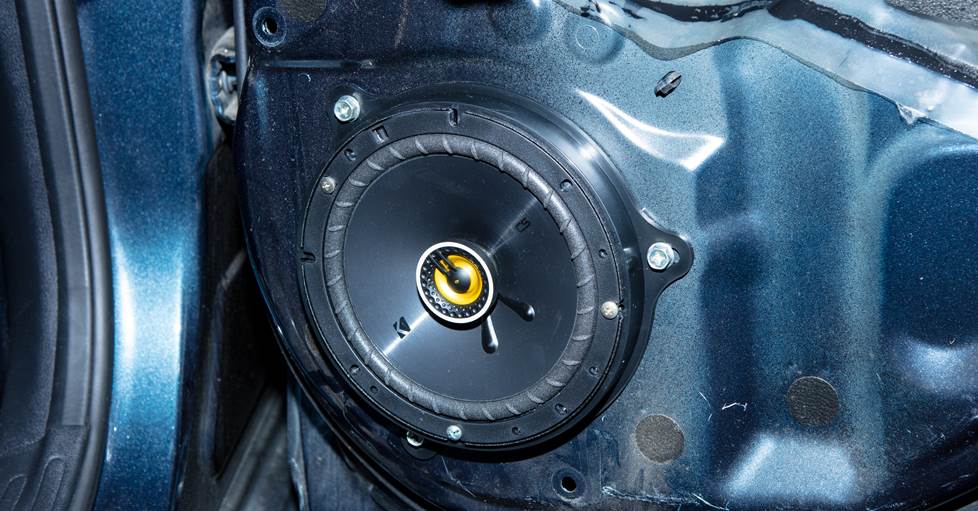 Car speakers question: How do you like your sound?
Cassie likes her music loud, and Mulligan knew Kicker could deliver. Kicker CS Series speakers sport titanium dome tweeters, so even with the volume cranked, Cassie gets clarity and crisp detail. With factory tweeter locations in the pillars, a component system up front was a natural choice. Kicker uses inline crossovers with their tweeters and that made installation a bit easier.
Since installing them in Cassie's Juke, these speakers have become Mulligan's go-to recommendation for customers souping up their sound on a budget.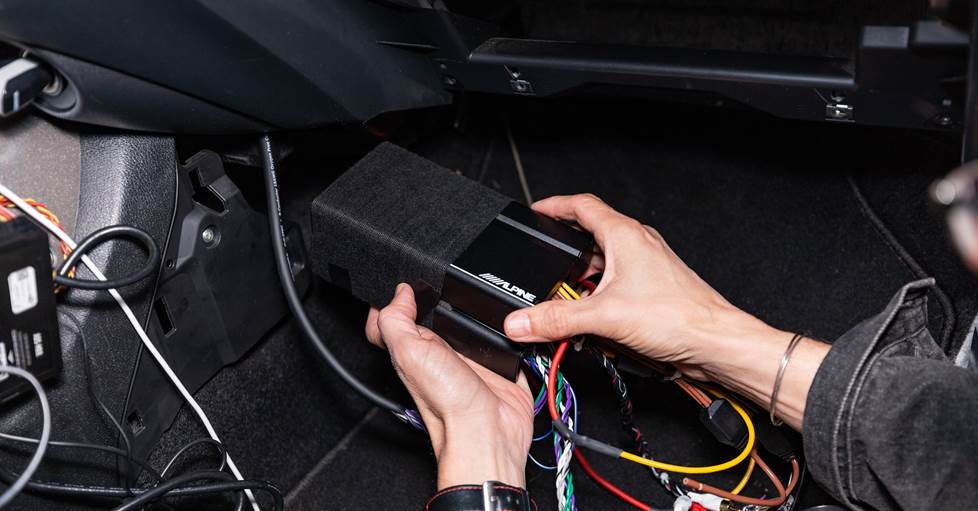 Car amplifier question: How loud is good loud?
Mulligan really wanted to go the extra mile in the loudness department for Cassie. While the Kicker speakers would have sounded solid off of stereo power, he knew they'd shine with the power of an aftermarket amplifier.
Since space is a commodity in the Juke, Mulligan dialed in on Alpine's compact amps. After comparing measurements, he was delighted to find that the 4-channel amp he needed for the speakers and the mono amp he needed for the sub would both fit in a convenient location.
Here's Mulligan with a little more detail: "The Alpine amps are great for saving space. We were able to get both in a compartment under the center console for a completely clean installation."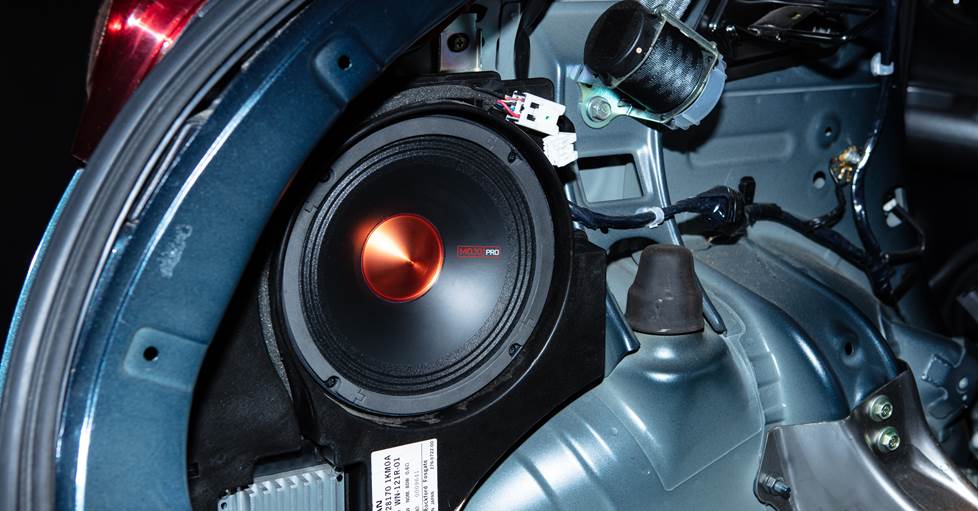 Car subwoofer question: Where do you plan to put it?
Mulligan asked Cassie what kind of impact she wanted out of a subwoofer and she half-jokingly replied, "I like when a sub makes me feel like I'm having palpitations."
With that directive, Mulligan initially considered a number of bass options, including underseat powered subs and good ol' fashioned loaded enclosures for the trunk.
He was thrilled to find a shallow-mount woofer that fit perfectly in the Juke's factory subwoofer location. With a sensitivity rating of 102 dB, this Memphis Audio subwoofer would give Cassie the most impact out of the Alpine mono amp's power. That win, plus the strategic amp placement, meant he and Cassie lost no space at all in the Juke. So there's still plenty of room in the wayback for groceries!
And if you were wondering if an 8" woofer can do bass justice, Mulligan told me, "The Memphis woofer REALLY hits."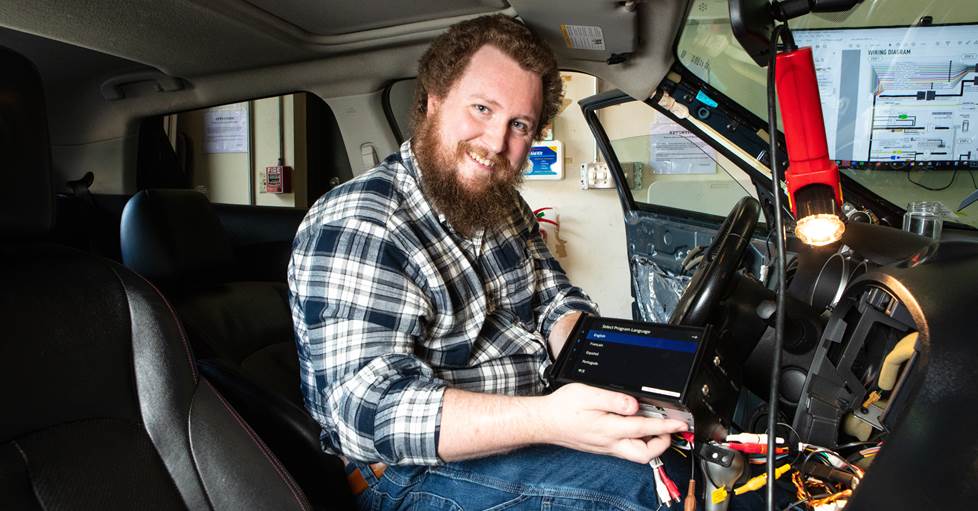 Need a recommendation?
That's how one of our Advisors outfitted his fiancee's car for a major audio upgrade. We can help you do the same for your vehicle. Reach out to an Advisor like Mulligan for recommendations on the best gear for your taste, your budget, and your vehicle.
Last updated 11/14/2022