ur devices need charging, and charging means cables, right? But different phones need different cables, they wear out fast, and most of us forget to bring them along in the first place. So it's no wonder people are asking us about Qi wireless chargers for car and home.
"I'm excited about the Qi wireless chargers in our lineup, and so are many of my customers," said KP. "I get a lot of questions about how it all works. Everybody wants to go wireless and use Bluetooth® so having a wireless charging option is huge."
To be honest, some of us are asking some of the rest of us about Qi, too! KP knows her stuff, so we asked her to explain the basics and tell us about some of the most popular Qi wireless chargers.
Q: Okay, what is this 'Qi' thing, exactly?
A: "Qi (pronounced "chee") is the universal standard for wirelessly charging phones and other devices. The cool thing about Qi is that it works with compatible devices from a wide variety of manufacturers."
Q: How does Qi wireless charging work?
A: "Just place your compatible Android or Apple® phone on the Qi charger pad — the charger will keep a constant inductive charge flowing into the device."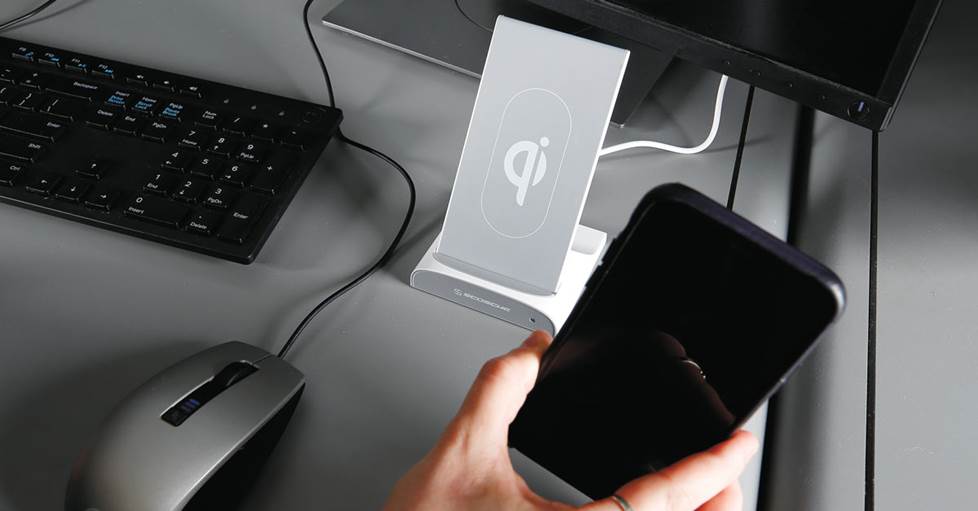 Q: Is my smartphone compatible with Qi?
A: "Qi works with a wide variety of newer smartphones, including the iPhone® X and iPhone 8, Samsung's Galaxy S9, S8, S7, and S6, and select Google, Microsoft, LG, HTC, and Motorola phones. If you have questions — and you probably do — just give us a call."
Q: How can I get Qi wireless charging in my car?
A: "There are several ways. First, there are universal options that mount on one of your car's A/C vents. Just plug the micro-USB cable/dashport mini-adapter into your car's 12-volt port. Mount your smartphone in the cradle and you're charging."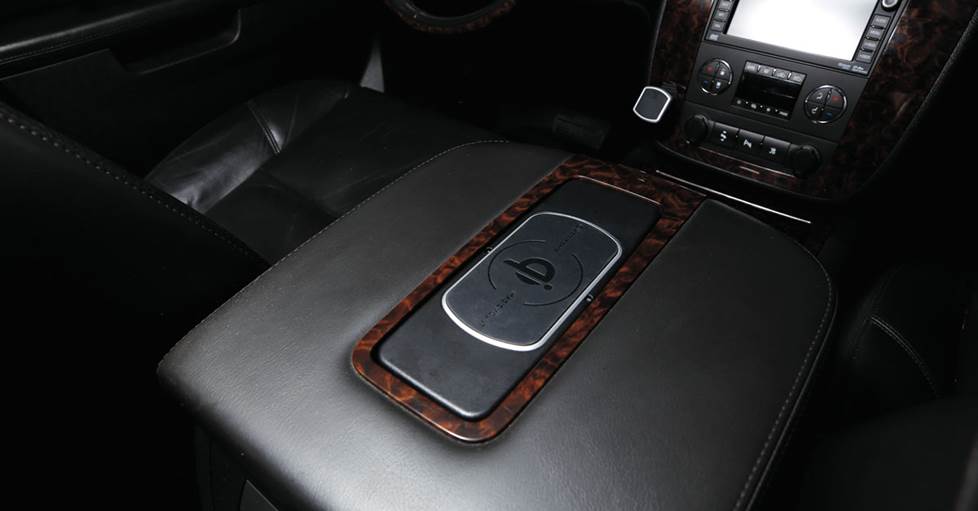 "For some popular vehicles, there's also a cool custom solution. There are Scosche custom mounts available for a variety of vehicles. Just enter your vehicle info to see if there's one for your vehicle, or give us a call."
Q: Can I use Qi to give my phone a fast charge when it's low?
A: "Um, not quite. Qi wireless chargers aren't designed for high-speed charging — they're typically rated at 5 to 10 watts which is less than wired charging. But they're absolutely brilliant at keeping your smartphone charged while you're driving around using maps or watching a video at your desk. That way, you won't need that fast charge!"
Q: I'd like to use Qi charging in my home or office. Is there a charger that'll work on my desk?
A: "Yes, there are wireless charging docks that also work as a portable battery backup when you're on the go. With some, you can charge your phone and a connected USB device at the same time!"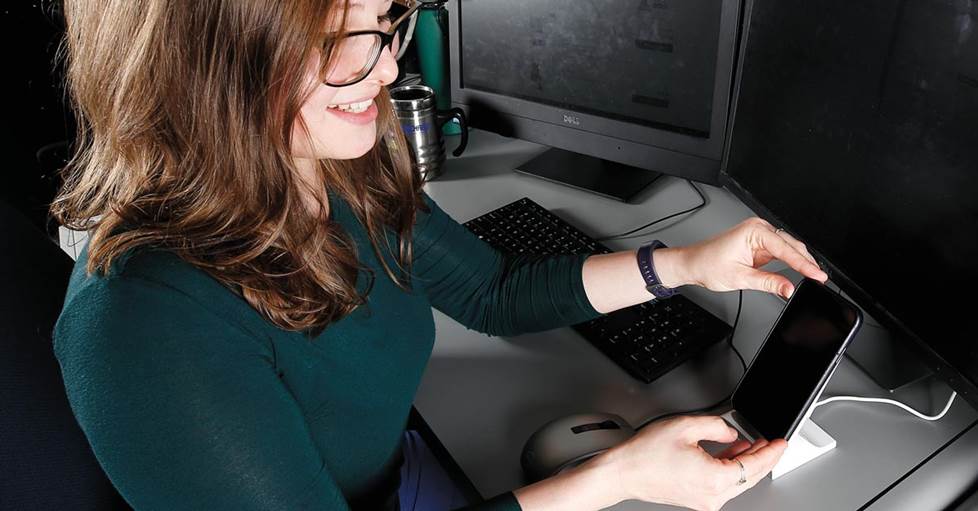 Want to learn more about Qi wireless charging?
Contact one of our expert advisors via phone or chat today!