Want to watch Netflix or Amazon Prime Video through a new smart TV? Maybe some over-the-air TV broadcasts, too?
Planning to connect your TV to an A/V receiver or an HDMI-equipped sound bar?
Then you need to know about ARC and eARC. These special HDMI connections can simplify system operation and improve your TV sound.
What is ARC?
ARC (Audio Return Channel) was introduced in 2009. It enables a single HDMI cable to carry picture and sound from a receiver to a TV and an audio signal from the TV back to the receiver or sound bar. If both devices have ARC, you don't need a separate audio cable to hear the TV sound through your receiver or sound bar.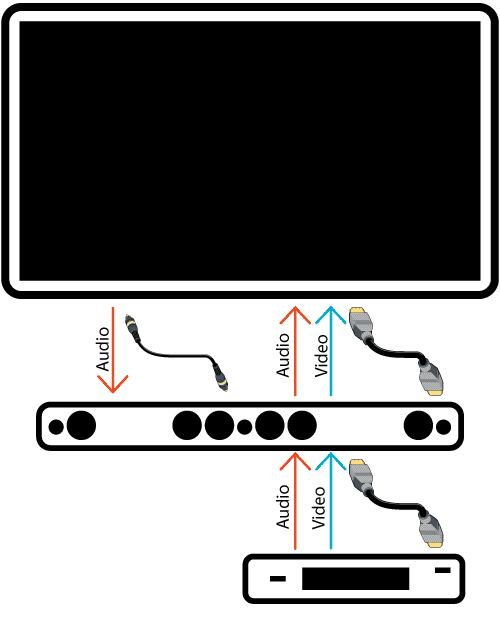 Without ARC, you need both HDMI and optical digital audio connections between your TV and your sound bar.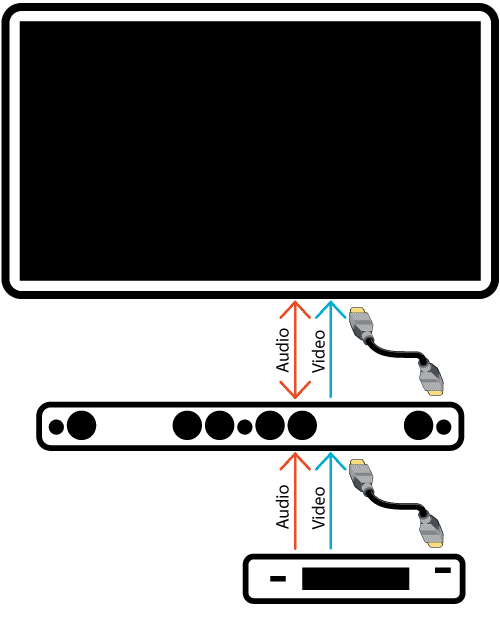 With ARC, all you need is an HDMI connection between your TV and your sound bar.
One less cable might not sound like such a big deal, but it does solve a problem for people who want to wall-mount their TV and hide the cables behind the wall.
ARC vs eARC

| | ARC | eARC |
| --- | --- | --- |
| Type of cable needed | HDMI | HDMI with Ethernet |
| Surround sound formats | Compressed 5.1 (standard Dolby Digital & DTS) | Uncompressed 5.1 and 7.1 (Dolby TrueHD & DTS-HD Master Audio), and immersive audio (Dolby Atmos & DTS:X) |
What is eARC?
The new eARC (Enhanced Audio Return Channel) promises three substantial improvements.
Increased bandwidth, which allows the TV to pass advanced, uncompressed surround sound formats (including Dolby Atmos and DTS:X) along to the receiver or sound bar.
More reliable HDMI "handshakes" between devices, which means easier, more dependable operation. You may be able to get away with using fewer remote controls.
The mandatory Lip Sync Correction protocol ensures that the picture and sound always match up.
Is eARC is a game-changer for system configuration?
With eARC, a TV can deliver uncompromised audio signals to an eARC-equipped receiver. That begs the question: Should I connect my cable box (and other video sources) to the TV or the receiver/sound bar?
Making video source connections to the TV

Connecting your video sources to the TV can make system operation easier.
If you only have a few sources, it makes more sense to connect through your smart TV. The advantage here is being able to use a television as your central hub, which simplifies the operation of your system. You'll select sources using the TV's remote, which should make your life easier.
And since eARC is capable of passing uncompressed surround sound, you won't lose audio quality for choosing this route.
Making video source connections to the receiver or sound bar

When you connect your video sources to your sound bar or receiver, you only need one HDMI connection to the TV. That simplifies a wall mount TV installation.
Most of today's smart TVs have no more than four HDMI inputs. If you have more than four video sources, connect them all through the receiver. Connecting some to the TV and some to the receiver is a recipe for confusion.
If you plan to hang your TV on the wall, you'll probably want to connect through the receiver, so you'll only have to run one cable to the TV.
Complex systems that include multi-zone video typically use the receiver as the hub for all the connections.
Setting up an ARC connection
Setting up an ARC connection is simple, and only requires an HDMI cable. Follow the following steps to ensure a proper ARC connection.
Make sure both your television and A/V receiver or sound bar have ARC-enabled HDMI ports.
Connect one end of the HDMI cable to the "ARC" labeled port on your television.
Connect the other end to your ARC port on your sound bar or receiver.
Activate ARC output on your TV. This is most likely in the settings menu under "audio".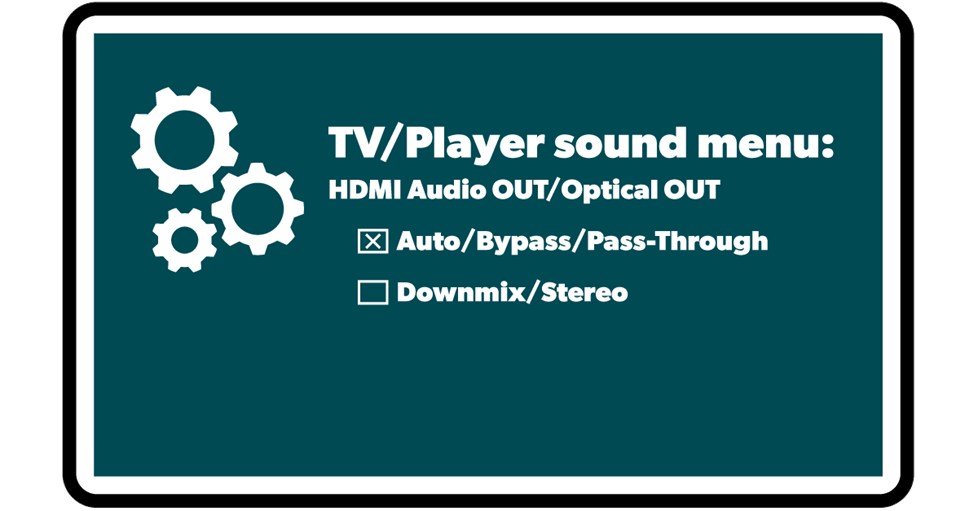 Some devices automatically switch to ARC mode when the connection is made, but you may have to do it manually in your TV settings.
Do I need a new HDMI cable?
Chances are you do not need a new HDMI cable. As long as yours is 4K and HDR compatible with Ethernet, it shouldn't have any trouble transferring the data.
Questions about HDMI ARC and eARC
Need help choosing the right A/V equipment? Our advisors know the gear we carry inside and out. They can recommend products you based on your needs.
Purchased components you're having trouble with? We provide free lifetime tech support with every order.
Contact us today.