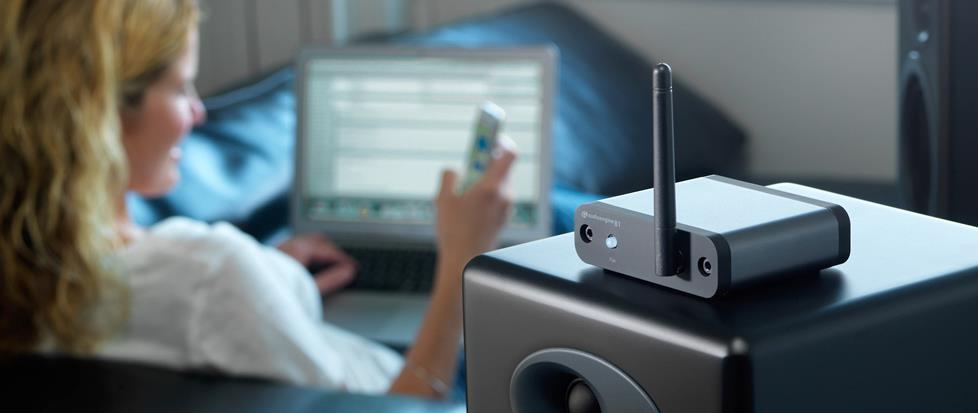 The Audioengine B1 premium universal Bluetooth® music receiver boasts up to 100 feet of wireless Bluetooth range.
Want to play music from your phone through an old stereo system? Try a home Bluetooth adapter.
Bluetooth lets you play music wirelessly from your phone or tablet. Any audio that you can hear on your device, can play through your stereo speakers — including downloaded tunes, podcasts, Spotify®, Pandora®, or even audio from YouTube™.
Easy, simple setup
You'll only need one wire to connect the compact adapter to your A/V receiver or amp. You'll also have to plug the adapter into an AC outlet.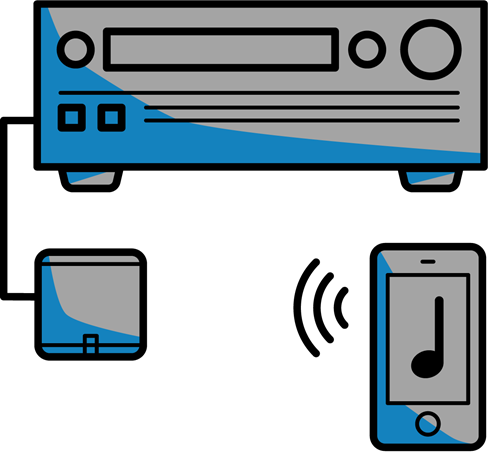 Next, you enable Bluetooth on your phone or tablet and put it in pairing mode. Then you select the Bluetooth adapter from the onscreen menu.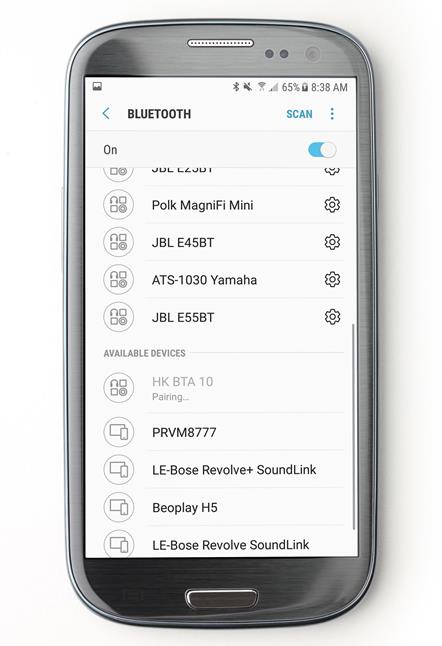 From there, you can walk around freely and enjoy wireless tunes from your phone. Some adapters, like the Audioengine B1, even offer an extended wireless range.
Why I'm a Bluetooth adapter fan
I've been a big fan of Bluetooth adapters ever since I added one to my own home setup. The adapter was an affordable alternative to replacing my old receiver. And it got music flowing through my living room tower speakers again.
(In fact, I hounded my editors for the chance to write this article.)
For about two or three years, I rarely listened to music through my nice speakers. My Onkyo receiver worked fine for surround sound when I watched TV, but it didn't offer an easy way to play tunes from my phone.
I'll admit that I can get a little snobbish about my main entertainment system. I once tried a super-cheap Bluetooth "dongle." But I immediately returned it after I got shoddy sound and choppy wireless reception with tons of audio dropouts.
Then I tried a premium Bluetooth adapter. It gave me reliable access to all my music downloads and Spotify. So now my 4-year-old could dance in the living room to her Disney playlists — and I could revisit classic albums, while reclined in my favorite chair.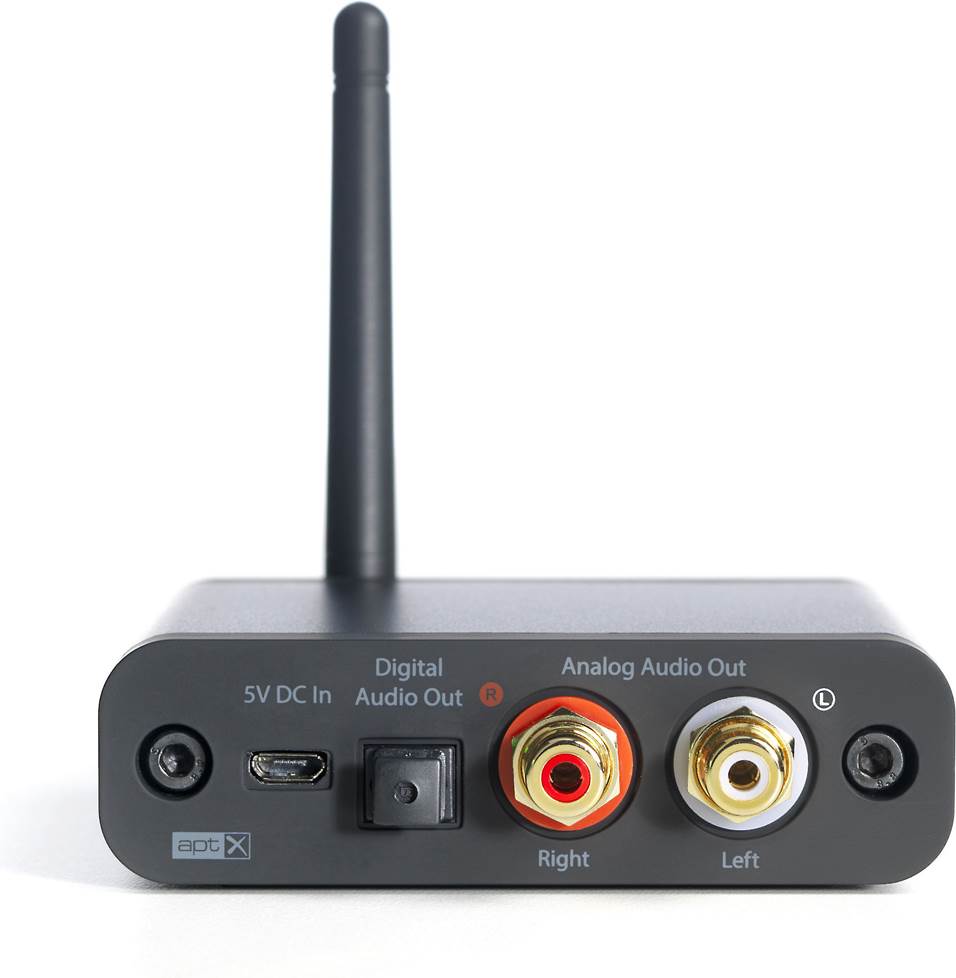 The Audioengine B1 offers both digital and analog audio connections to your stereo.
And most importantly, the sound was full, powerful, and detailed. I never feel like I compromised audio quality for convenience. While these adapters may look small and unassuming, I learned that some perform like a top-notch audio component.
If you're ready to buy a new home stereo system, consider getting one with Bluetooth built-in. To learn more read our guide to Bluetooth home stereo.
Need help?
Our Advisors know home stereo gear inside and out. Contact us today.