Community radio station WTJU and Crutchfield have a long history together. Several Crutchfield employees past and present volunteer for the Charlottesville, Virginia-based station — including yours truly. And Crutchfield's been an underwriter of WTJU's non-commercial programming for decades. So when the station acquired a vintage tow-behind camper to turn into a mobile studio and pop-up performance space, we were ready to help.
Going mobile
WTJU General Manager Nathan Moore has a vision for the trailer. "This is a way we can go into the communities we serve," he said. "This mobile studio will not just be for remote broadcasting. It can also be a mobile recording studio, a pop-up concert venue — even a food truck. We want to record not just local musicians, but people in our area who have stories to share."
The compact Yamaha MG12XU mixer has 12 channels, more than enough for most outdoor events.
An audio upgrade
Many donations — and sweat equity — turned the hollowed-out trailer into a mobile recording and remote broadcast studio. An outdoor sound system was on the wish list. And Crutchfield's pro audio buyer Brian was willing to help out, so he contacted Rob, one of our commercial design specialists.
Rob assessed the needs of the mobile studio. "The biggest consideration was size," he said. "The trailer had limited space, so we had to make the most with each piece of equipment. And it all had to be easy to move and pack."
Based on Rob's recommendations, Brian secured the products to donate. WTJU received a Yamaha 12-channel mixer with a durable Gator Mixer Case. The station also received a pair of Yamaha 12" powered speakers.
The gear we donated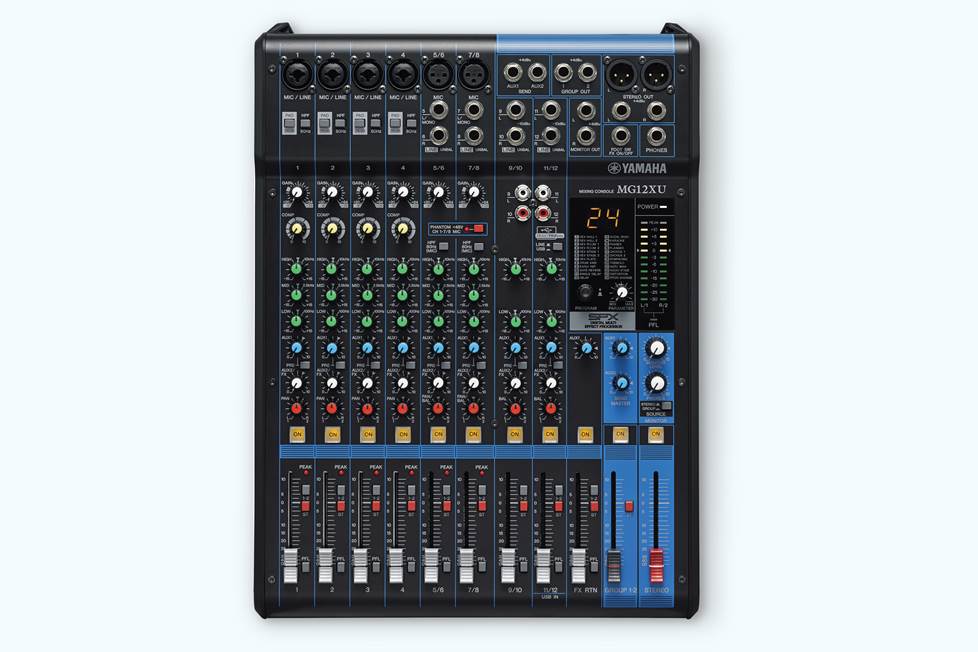 Yamaha MG12XU mixer
Yamaha MG12XU 12-channel mixer
The mixer's six microphone inputs feature Yamaha's D-PRE mic preamps. It also has stereo line-level inputs to accommodate unbalanced signals via 1/4" TS or RCA plugs. The MG12XU sports two auxiliaries and two subgroup outputs for PA speakers, monitors, and recording. A USB digital interface allows 2-channel 24-bit/192K Hz recording and playback.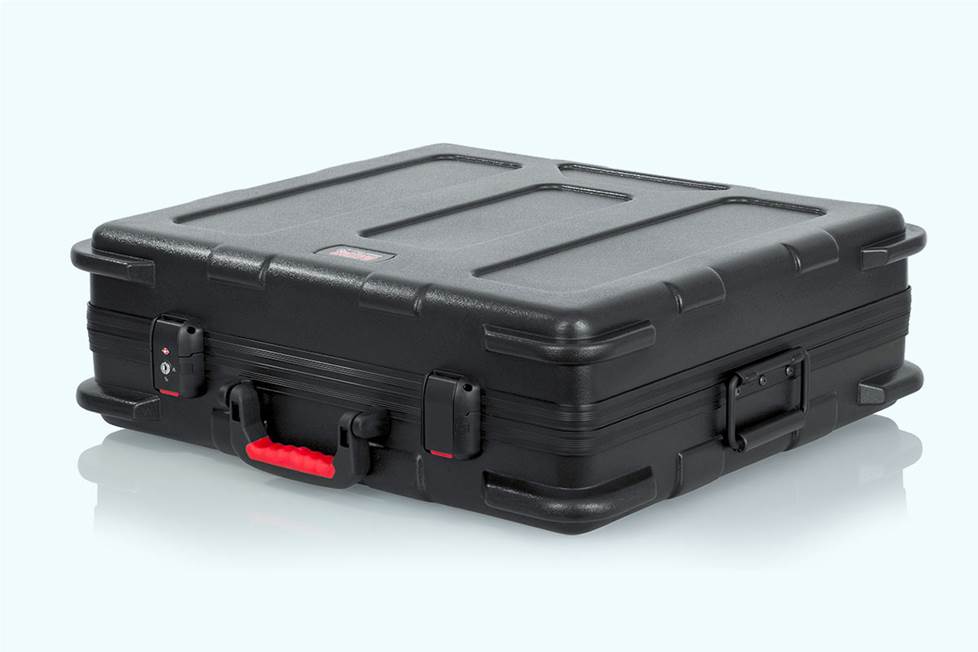 Gator GTSA-MIX192106 case
Gator GTSA-MIX192106 molded mixer case
"Most people don't think about cases, but they can greatly increase the lifespan of a system," Rob explained. "It's like buying life insurance. Mixers have a bazillion tiny knobs, each performing an important job. They're very easy to snap off if stored unprotected in a mobile studio." The Gator has a strong polyethylene exterior construction and thick foam protection inside.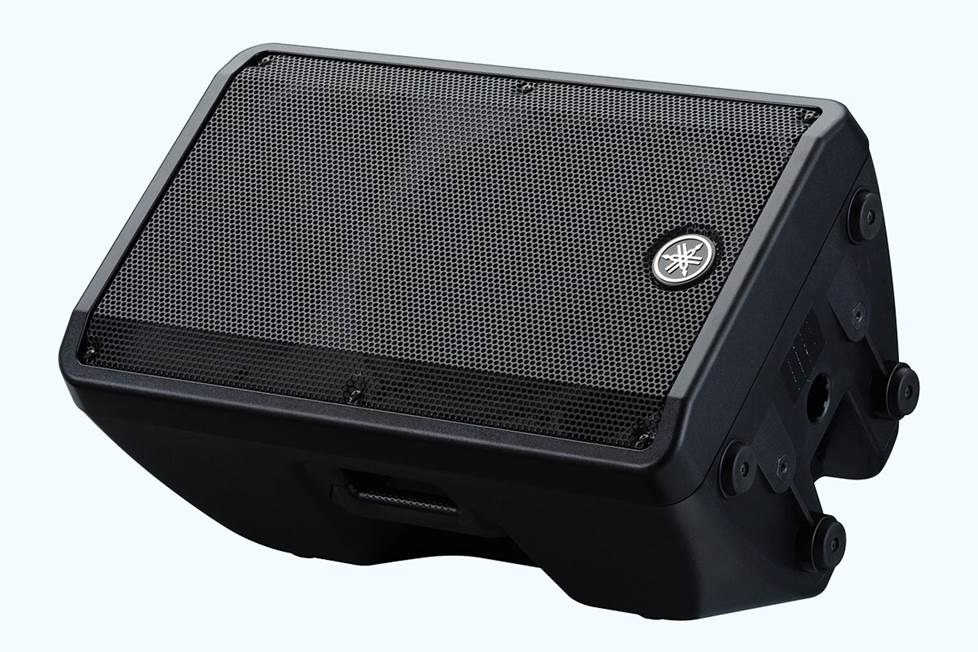 Yamaha DBR12 12" PA speaker
Two Yamaha DBR12 12" powered PA speakers
The DBR12 powered PA speaker uses a Class D amplifier that supplies up to 1,000 watts of digital power, while the 12" woofer and 1.4" compression-driver tweeter turn all that power into dynamic sound. The DBR12's cabinet allows it to be used as a free-standing speaker, a pole-mounted speaker, or a stage monitor.
A Crutchfield Concert
After Crutchfield contributed the audio gear to the WTJU mobile studio, we had to check it out. WTJU brought the trailer to our headquarters for a pop-up concert featuring a lineup of Crutchfield musicians. WTJU's Nathan Moore said, "It's what the mobile studio was made for — bringing music to the people."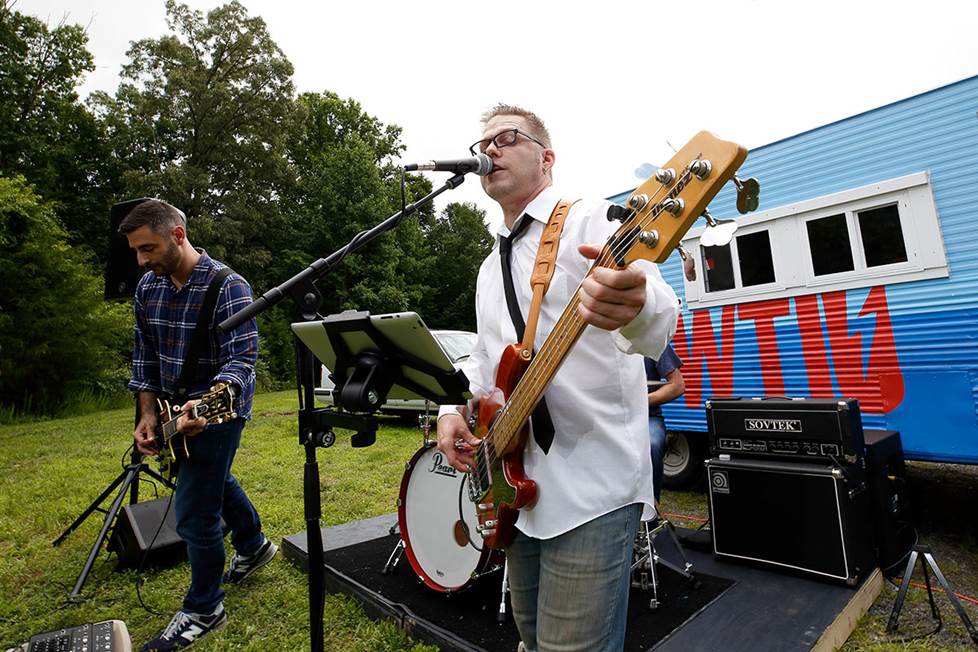 A lineup of Crutchfield all-stars gave a concert for their fellow employees with the donated gear. Guitar: Cory, Commercial Audio Advisor; Drums: Brian, Pro Audio Buyer; Bass: Rob, Commercial Audio Advisor
Sharing the music
Over the years, dozens of Crutchfield employees have volunteered for WTJU. Current DJs include:
Ralph Graves (Home A/V Writer) Host, "Classical Sunrise," Wednesdays 6-9am
Steve Kindig (Home A/V Editor) Host, "Atlantic Weekly," folk and Americana, Saturdays 8-10am, and "Beyond Borders," world music, Wednesdays 12-2pm
Ken Nail (Car A/V Writer) Host, "Classical Sunrise," Thursdays 6-9am
Eric Angevine (Home A/V Writer) Substitute host, Jazz Department
Dominic DeVito (Car A/V Writer) Substitute host, Rock Department
Mike Sokolowski (Sr. Director Creative Dept., Mobile Electronics) Member, WTJU Community Advisory Board
Listen to their shows online at wtju.net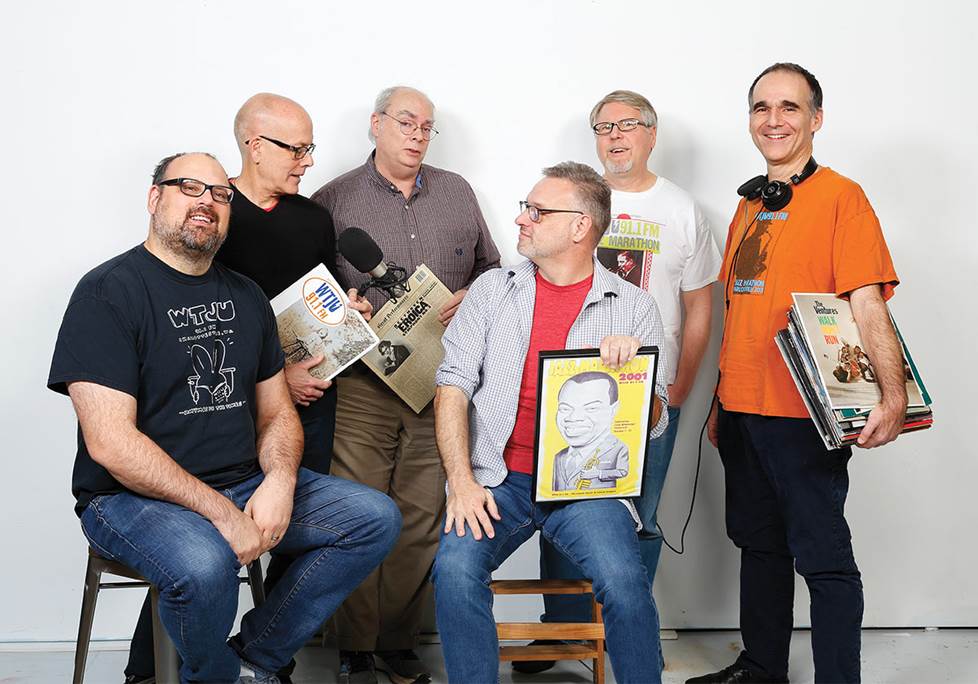 Our WTJU volunteers: (left to right) Dominic DeVito, Ken Nail, Ralph Graves, Eric Angevine, Steve Kindig, Mike Sokolowski
Let Crutchfield's Pro Audio Team help you!
Want friendly, one-on-one help choosing the best gear for your business or organization? Our expert Advisors can help. Call or chat with us today for free, personalized advice. Free lifetime tech support is included with every Crutchfield purchase.