Android Auto goes truly hands-free with OK Google support
Activate your phone and car stereo with your voice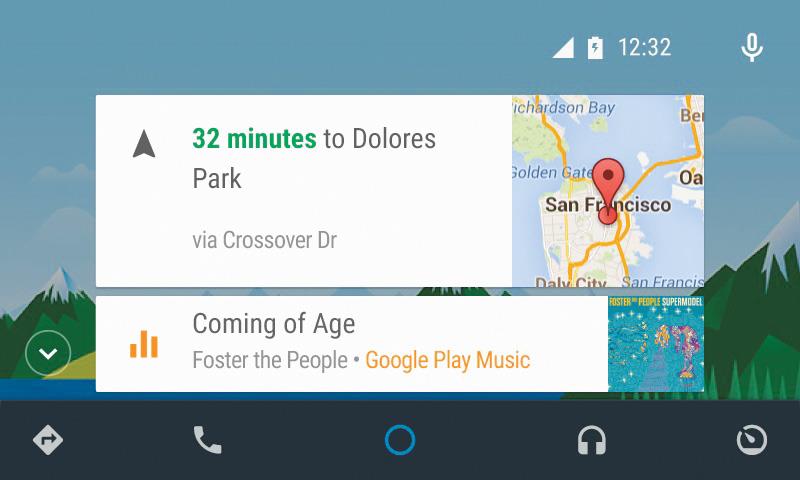 If you drive a vehicle with an Android Auto™ compatible stereo, you're probably already aware of how the stereo's able to replicate useful apps from your Android smartphone. This lets you stay connected without taking your hands off the wheel — well, mostly. There's still the small matter of pressing a button on the receiver (or the steering wheel in some factory systems) to activate the Android Auto voice commands and engage the compatible apps. The apps include Google Maps™, Google Play Music™, and your phone's calling and texting functions.
[Shop for car stereos with Android Auto support]
Support for OK Google™
That one action of pressing the button to activate voice commands might not seem like that big of a deal, but it's still great to have options, especially when it comes to safer driving practices. OK Google support means that now you can activate Android Auto's voice commands just by saying "Okay Google" and then telling Android Auto what you want it to do. For example: "Okay Google, play hair metal playlist," should pull up a playlist on your phone, and "Okay Google, nearby pizza" will activate a Google Maps search for pizza restaurants in your vicinity. All of this without your hands leaving the wheel, even for a second.
Get tasks done without touching the stereo
OK Google does a lot of other stuff beyond the basic functionality of Android Auto, so if you're driving and suddenly need to set a reminder or dictate a note to yourself, you can do so without pulling over. And you'll be able to see the results on your receiver's screen, or have the results read out loud to you. OK Google can find out if a business is open, let you know if your flight's on time, translate words or short phrases, and even convert currency for you. And of course it'll do a Google search for you and speak the answer aloud to you.
Driving hands-free shouldn't mean sense-free
As phone integration platforms such as Android Auto and Apple CarPlay® become more ubiquitous, it's important to remember that there's nothing more important than the task at hand when it comes to driving. No amount of safety features can take the place of common sense behind the wheel, so we encourage all drivers to exercise caution and awareness when integrating their devices with their vehicles.