What is Android Auto™? Android Auto is the easiest and safest way to use your Android smartphone in the car. It gives you larger icons and takes advantage of your phone's voice control functions to give you access to more of what your phone can do.
In this article, we review Android Auto from a user's point of view and, more importantly, explain how to make Android Auto work in your car.
Android Auto makes certain phone apps easier to see and safer to use while in the car. You need a radio that's compatible with Android Auto in your dash to take full advantage of its many helpful features. The pairing can work either wirelessly (in many vehicles) or via a USB connection (in any compatible radio).
The interface is streamlined and voice-driven. You can concentrate on the road ahead and keep your hands on the wheel while still staying in contact with others, pulling up music and podcasts, or finding your next destination. Google has worked hard over the years to update and improve Android Auto, making it more intuitive and responsive.
We asked Patrick, a Merchandising Specialist here at Crutchfield, for a tour of how Android Auto helps him during his 3-hour round-trip commute to the office. He'll help fill you in below. But first, we'll answer some common questions.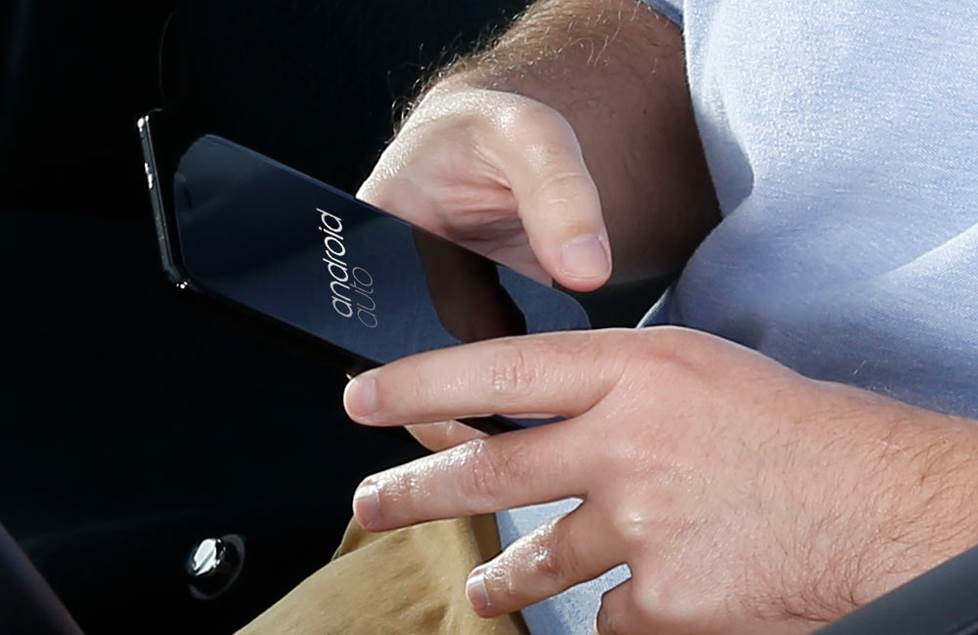 Is your smartphone compatible with Android Auto?
If you have Android 10.0 or newer on your phone, it already has Android Auto baked in, so no need to check for compatibility or download any additional apps. For Android 6 through 9, download the Android Auto app to double-check compatibility. Android Auto will not work on any operating systems below Android 6.0.
How do you get Android Auto in your car?
Android Auto will only work on compatible touchscreen car stereos with a screen size of at least 6.4". So, you either buy a new car that has it factory-installed, or you can install one of these Android Auto compatible stereos in your vehicle. Some older stereos may require a firmware update to get up to speed — get in touch with Crutchfield tech support if you purchased your stereo from us, or check the manufacturer's website.
What apps work with Android Auto?
Lots of apps for entertainment, communication, and navigation work with Android Auto — way more than we could list here. You can check out Google's app list for an up-to-date listing of what's compatible right now. In the meantime, here are some highlights:
Popular Android Auto apps
Navigation apps
Music/audio apps:
Messaging apps:
Google Maps
Spotify
WhatsApp
Waze
YouTube Music
Messenger
SpotHero
Pandora
Telegram
ChargePoint
Amazon Music
WeChat
iHeart
Kik
SiriusXM Radio
(subscription required)
Audible
Everything you love about Android on your car stereo
Android Auto employs the "card" format, placing important bits of info on the screen in easy-to-read rectangles or squares. We also refer to them as tabs. You can pull up a number of different functions with a fingertip or voice command, or get back to the stereo's home screen in a jiffy.
One fan's overview of how Android Auto works on a car stereo
Merchandising specialist Patrick, one of our resident Android Auto experts, talks us through some of the main features of Android Auto, which he uses via his Android smartphone. Let's hear what he has to say.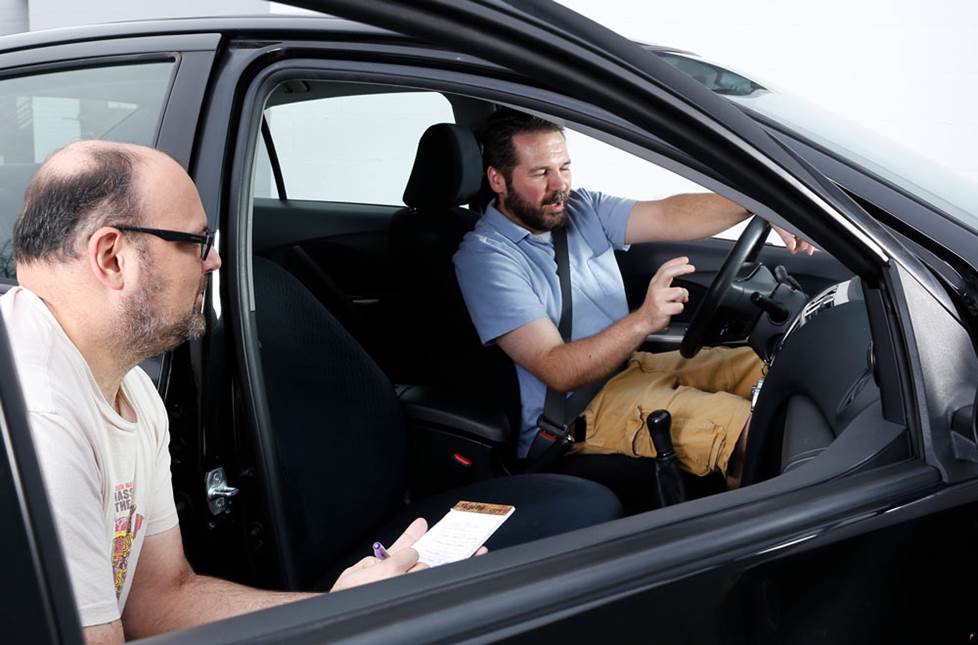 Patrick explains the benefits of Android Auto to me (I'm an iPhone® user).
Intuitive layouts for super-easy control
"Once Android Auto launches on a compatible receiver, the stereo shows large, easy-to-read cards with handy info like the weather, driving time estimates, default music app, and even the names of recent texts or calls. The app even juggles these tabs around based on relevance. Virtual buttons along the bottom of the screen get me to the phone functions and music and navigation apps."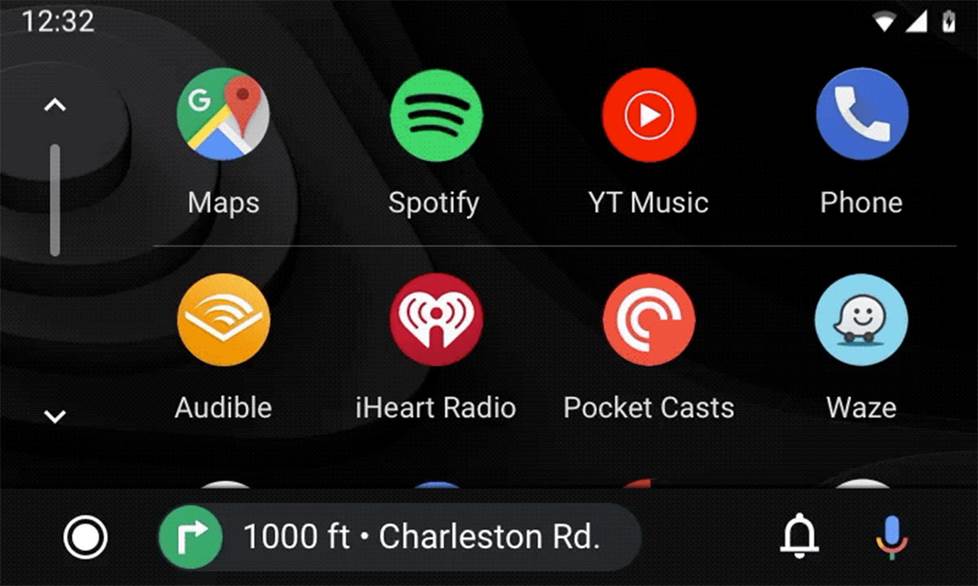 Voice commands let you go hands-free
"Voice control via Google Assistant lets me control the action without touching any screens. I simply say "OK Google" or "Hey Google" or press the appropriate buttons on my steering wheel controls and tell it what I want to do: call a contact, compose a text, take me to a place, play an artist or album. I can also search for information (like phone numbers or store hours) or nearby destinations."
Many aftermarket stereos also include a dedicated voice assistant button which can be used to trigger Google Assistant with a quick tap.
OK Google™ support for much more than apps
OK Google does a lot of other stuff beyond the basic functionality of Android Auto, so if you're driving and suddenly need to set a reminder or dictate a note to yourself, you can do so without pulling over. And you'll be able to see the results on your receiver's screen, or have the results read out loud to you. OK Google can find out if a business is open, let you know if your flight's on time, translate words or short phrases, and even convert currency for you. And of course it'll do a Google search for you and speak the answer aloud to you.
Driving hands-free shouldn't mean sense-free
As phone integration platforms such as Android Auto and Apple CarPlay® become more ubiquitous, it's important to remember that there's nothing more important than the task at hand when it comes to driving. No amount of safety features can take the place of common sense behind the wheel, so we encourage all drivers to exercise caution and awareness when integrating their devices with their vehicles.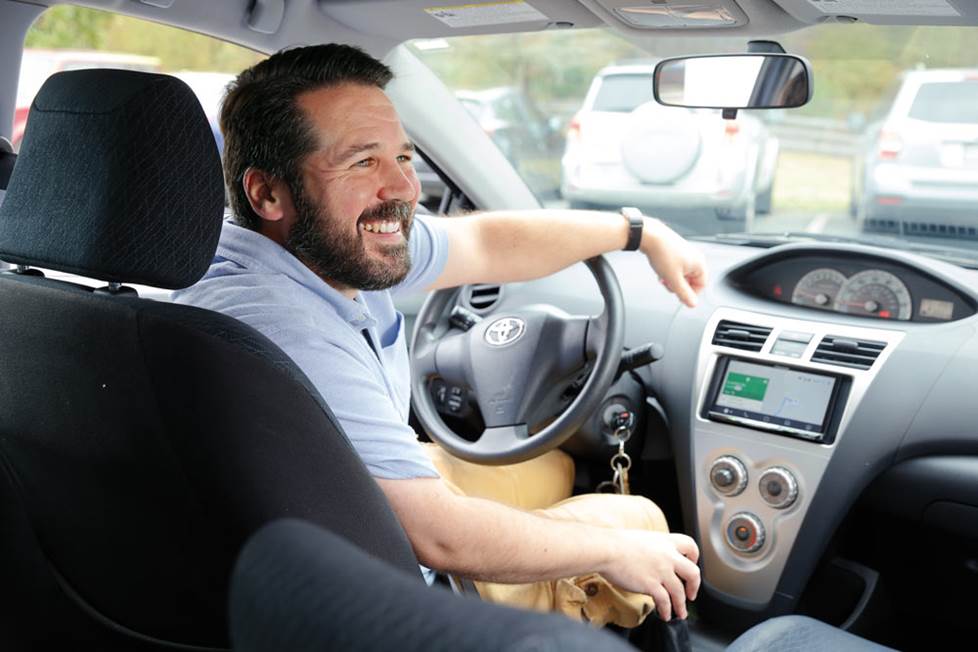 Patrick with Android Auto maps on the receiver's display.
I can play all my music services
"I can pick up my music right where I left it by tapping "play" on the music app card. Google Play Music's my go-to app, and when I don't have any songs queued up or a playlist in progress, it presents me with a "Music for driving" screen with several curated playlist options based on my past selections. The menu also gets me to my playlists, podcasts, and other recent listening activity."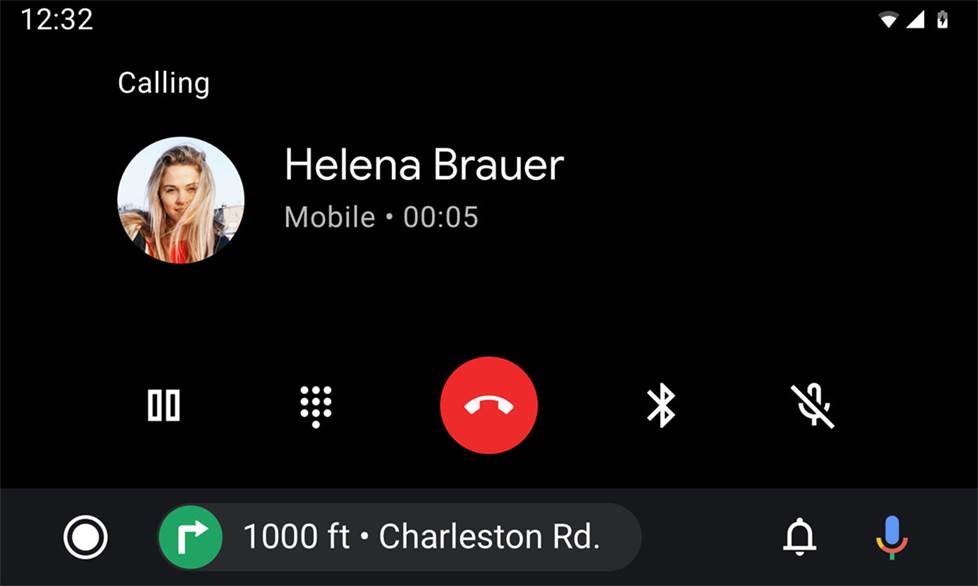 Texting and calling made simpler and safer
"The tab format makes it easy to tell which calls and texts are the most recent. I can have incoming texts read aloud to me over the car stereo and dictate a response without taking my hands off the wheel. I also have the option to send a customizable canned response like, "I'm driving right now" or "I'll get back to you shortly." I can also mute a conversation if I'm getting bombarded with texts. I can even see a preview of the message onscreen when my car is stopped."
"I can make calls by tapping the phone icon, or dial up a contact from my phone book by speaking the name out loud."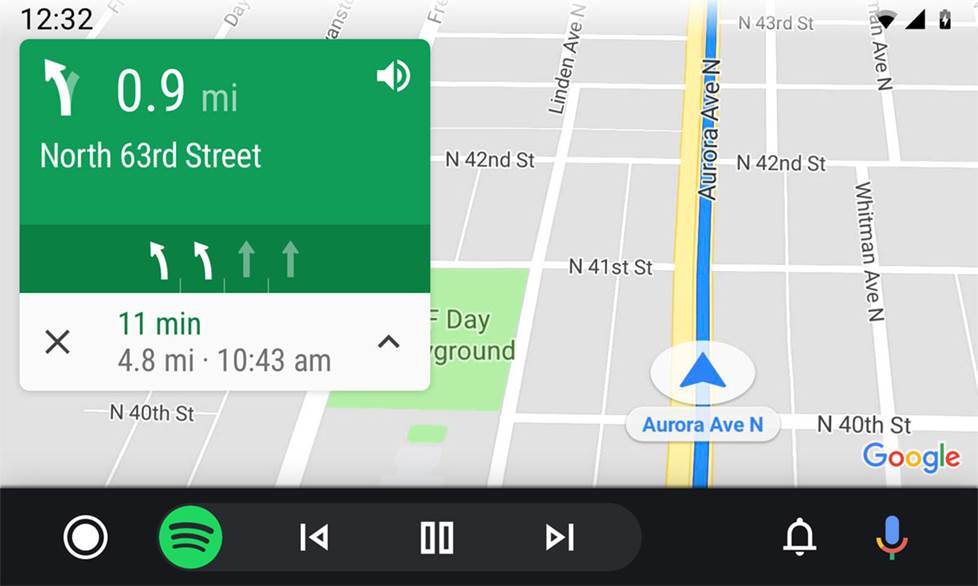 Android Auto navigation options
"Android Auto defaults to Google Maps for navigation, but it also works with the popular Waze app for turn-by-turn directions and crowdsourced info on traffic, accidents, and speed traps along my route. It also works with many other navigation apps, and once I set a favorite, it'll default to that one going forward. Once Android Auto learns my daily driving routine, it automatically figures out how long it'll take to get to either work or home, depending on the time of day and where I am."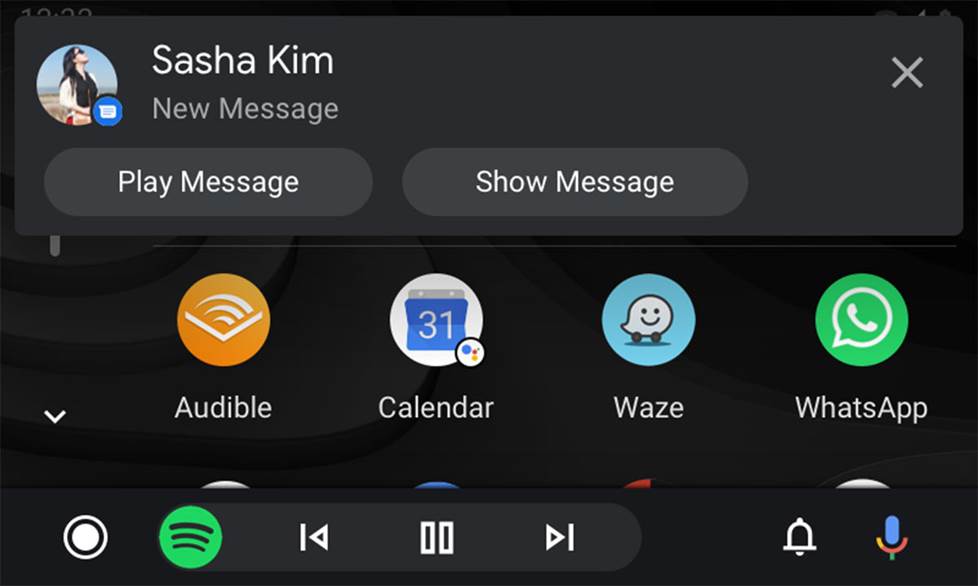 What about wireless Android Auto?
Wireless Android Auto adds yet another level of convenience to your travels. Compatible stereos employ a built-in Wi-Fi® network in conjunction with Bluetooth to communicate with your phone. After the initial setup and pairing with your phone, you'll be able to launch Android Auto on the stereo without touching your phone as soon as you get into your vehicle.

Not only does wireless Android Auto save you the hassle of having to plug in your phone whenever you get into the vehicle, it also works great for fans of wireless charging in the vehicle, as they can set their phone down and leave it alone to charge as they travel.
Check out our full selection of aftermarket stereos with wireless Android Auto — there are plenty of them on the market to fit nearly any vehicle and budget.
What should I be wary of with Android Auto?
As with any relatively recent technology that requires constant updates, there may be issues after you add an Android Auto radio to your vehicle. Some users complain about the lack of connectivity with their phones, while others mention that Android Auto isn't fast enough. Sometimes the screen layout is the problem, but that can be chalked up to personal taste. Overall consistency seems to be Android Auto's main issue according to the app reviews online, but app updates can typically resolve these sorts of problems.
Do you have more questions about Android Auto?
Patrick gave us a lot of insights about using an Android phone in the car. If there's anything else you'd like to know about Android Auto, you're sure to find it on Google's stand-out Help page, or the Android Auto FAQ page. Or you can contact our advisors. Whether you're looking for the cheapest Android Auto head unit or the best Android Auto stereo, our advisors can help you find the one that's right for you.