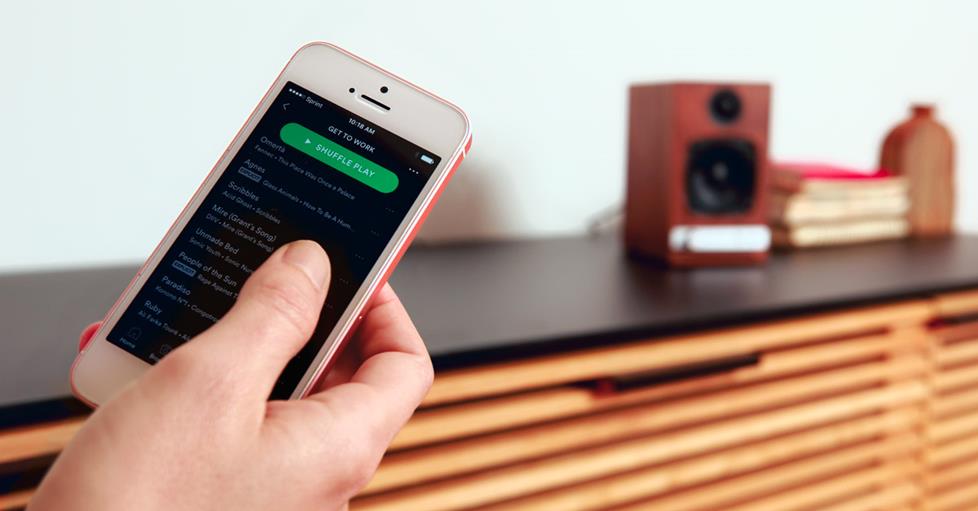 Your iPhone is a gateway to a world of music. But how do you play all those millions of tracks (as well as sound for TV shows, movies, and games) through a speaker? I'll walk you through the options, starting with the simplest.
The easiest, most cost-effective solution: a Bluetooth® speaker
It doesn't get much simpler or more convenient than a portable Bluetooth speaker. It's compact, you can take it anywhere, and it'll play any audio that your phone can play. Spotify, Pandora, YouTube, that cute video of your dog barking at the TV — if it makes sound on your phone, you can hear it through a Bluetooth speaker.
Pairing your phone to a Bluetooth speaker is very easy. Watch the video below if you don't believe me.
Portable Bluetooth speakers have another benefit: they all have built-in batteries. That means you can charge them up and take them anywhere. Every other category of speaker needs to be plugged in to work. Keep that in mind when you see the term wireless — it's referring to a wireless connection to your phone. There's no getting around the power cable.
A bigger, better Bluetooth speaker
If a Bluetooth speaker sounds good, but you want better sound, get a wireless home speaker. These are single-speaker systems that you put in a room and leave there. They're a little bigger and need to be plugged in all the time. But they can offer really nice sound with your phone.
Do more with Apple AirPlay® 2
If your iPhone's software is up to date, it should have Apple Airplay 2 installed. AirPlay 2 lets you stream audio directly from your iPhone to a compatible wireless speaker. You can stream music as well as soundtracks from YouTube® videos and Netflix movies.
A growing number of receivers, media servers, multi-room audio systems, and wireless speakers are compatible with AirPlay 2(though some may require a firmware update).
If you subscribe to Apple Music®, you have a few more cool options. You can use Siri on your iPhone, iPad, or Apple TV 4K to control Apple Music with voice commands. Tell it what selection or playlist to play — and which compatible speakers or components you want it to play through.
Need help deciding between speakers with Bluetooth or AirPlay 2? Good news — most speakers with AirPlay 2 also have Bluetooth. Check them out here.
Want speakers in more than one room?
Music isn't just for the living room — it's for the kitchen, the bedroom, the bathroom, and everywhere else in your house. If you're shopping for more than one speaker, you should consider a wireless multi-room system. These are wireless home speakers that can play independently or in sync with each other — all controlled with an app on your phone.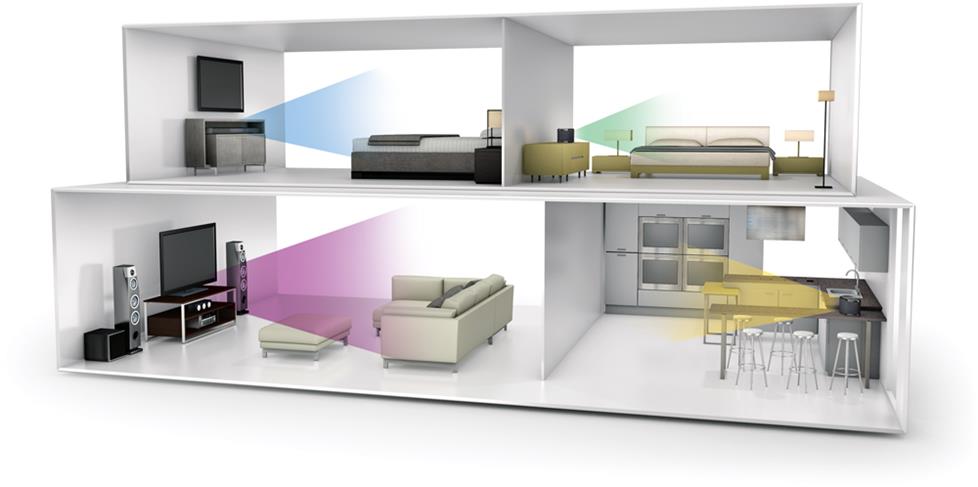 A wireless multi-room audio system can play different music in different rooms.
The most popular multi-room system is Sonos. It's a great place to start if you're interested in multi-room systems. Sonos (like all multi-room systems) uses Wi-Fi to stream music from the cloud using your phone as a controller. It's compatible with all the big music services, like Spotify, Apple Music, Amazon Music, and Pandora.
Want a multi-room speaker that also has Bluetooth? Check out Yamaha MusicCast, Bluesound, or the Bose family of smart speakers. Read our rundown of multi-room systems for more info.
Step up to stereo sound
Single speakers are convenient. But there's something special about true stereo sound coming from separate left and right speakers. You get a better sense of how the music is supposed to sound, with more detail and an accurate image of where the musicians are in the mix.
You can get a pair of powered stereo speakers with Bluetooth built in. That makes it easy to stream from your iPhone wirelessly to the speakers. And because the power is built in, you don't need a separate receiver or amp.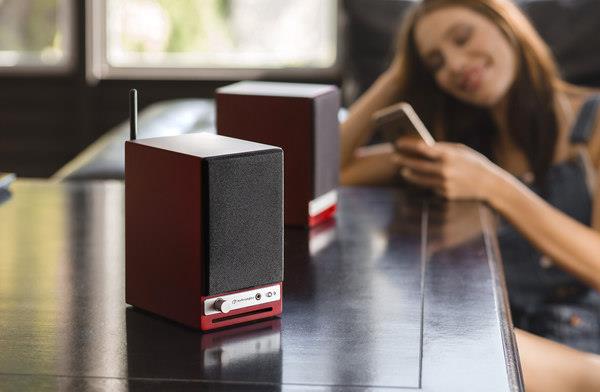 Audioengine's HD3 powered speakers have Bluetooth built in for listening wireless from your phone.
Many powered stereo speaker systems also have inputs for connecting other sources. So if you have a turntable or a disc player, you could connect those as well.
Get a complete stereo system
Want to go all the way and get a killer music system that works with your iPhone? Contact us, and we'll be happy to help you match bookshelf or floor-standing speakers with a receiver or amplifier.
The beauty of these systems is that you can upgrade them over time. Maybe you have a small apartment now. When you move into a bigger place in a few years, you can upgrade those speakers. Or if some awesome new technology comes along in five years, you can upgrade the receiver.