f you own a franchise or run multiple businesses in different locations, you know that consistency is crucial. A customer who regularly visits your New York store wants to know they'll receive the same quality of goods and customer service if they walk into a location in Dallas, Seattle, or Cleveland.
Every choice you make helps to communicate what makes your brand unique and creates a reassuring vibe of familiarity: from the decor, to staff dress code, to vendor selection. And the sound and look of each store are vital parts of setting the right tone.
What we do
Crutchfield's clients include restaurants, breweries, retail stores, gyms, grocery stores, and even escape rooms. We help multi-location business owners nationwide to create custom A/V systems that express an identifiable personality. We take your vision of how your business should sound and bring it to life across all your locations.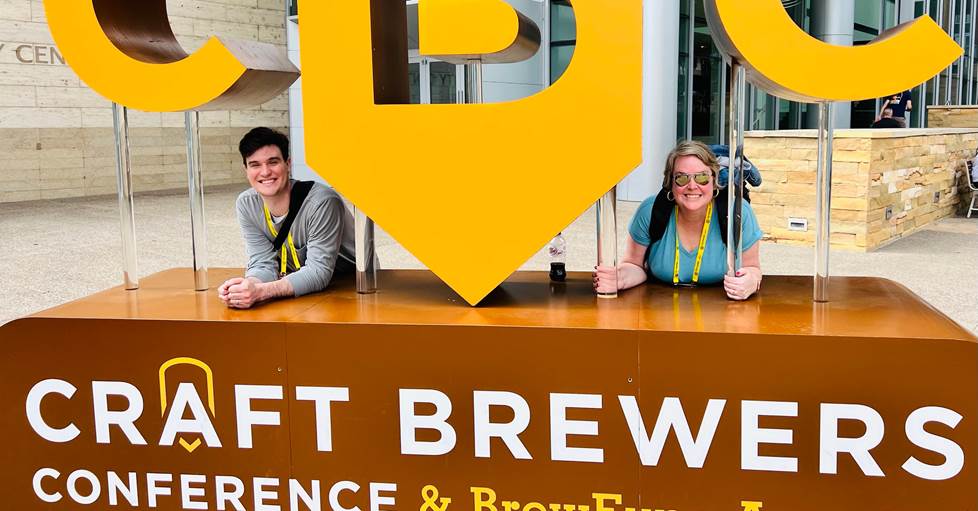 Our Commercial System Designers frequently attend professional trade shows and conferences to stay current on industry trends.
Crutchfield selects and sells the right commercial audio, video, and surveillance gear for your unique space, including:
licensed background music, paging, live sound, sound masking, and acoustic treatments
television and digital signage
security systems to monitor your business 24/7, with remote monitoring options
Here's how we do it:
We strive to understand your unique brand
Tell us what you're shooting for, and we'll figure out how to make it happen. Is your store's brand big, bold, and bassy? Are store messages or announcements the focal point? We'll make sure your audio system performs how you want it to.
And we can look at renderings, elevations, and floorplans to ensure our recommended design will not only perform as designed but also match your esthetic requirements.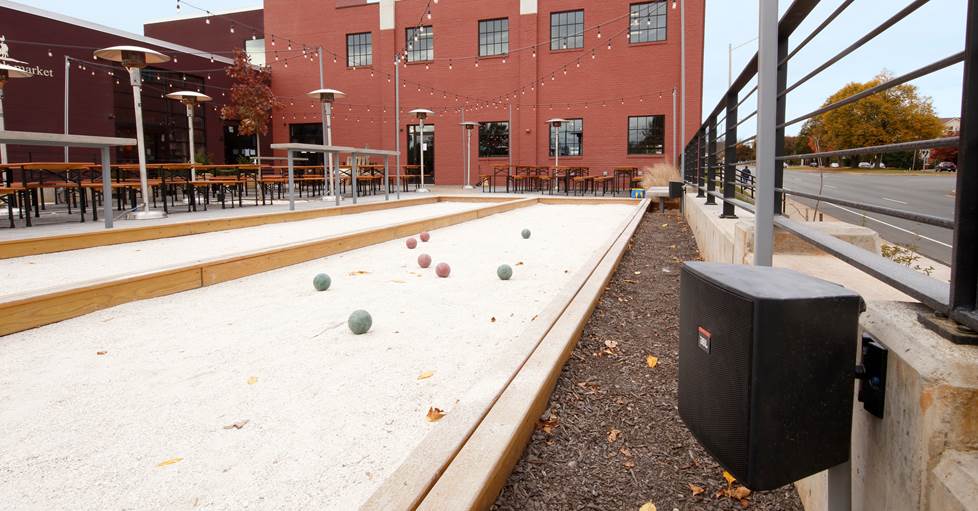 Crutchfield provides A/V solutions for all kinds of commercial spaces.
We're natural problem solvers
We have years of experience with every type of commercial and retail space. And the creativity and flexibility to figure out how to make your vision come to life. We can provide an A/V template that's flexible enough to vary as needed throughout your organization.
We create consistency across multiple properties
Whether each of your locations is identical, or each has its own dimensions and character, we can help you create a consistent look, sound, and feel, so your customers know what to expect in any of your locations. And we can give you and your employees streamlined control over your A/V systems and make sure that each location's system works exactly the same, so you only need to learn how to control it once.
We create systems that are easy to operate, with centralized command and control and localized volume and source selection. We make it easy to train employees, so they can spend less time worrying about music and screens and focus their attention on serving your customers.
Get in touch
Get started with
a free system design
After we gather your information, we'll send you a detailed system plan. It will include a link to a pre-filled shopping cart. Ordering is easy, and delivery is fast.