he minute a customer walks in the door of your establishment, he or she begins to form an opinion — is this my kind of place? If you want them to answer "yes" and come back again, everything has to be right: product selection, service, décor, and, yes, music.
Sonos speakers and amps offer a convenient, easy-to-install option for adding music to your business. This article will help you figure out how to use the popular wireless components to play legal, licensed selections.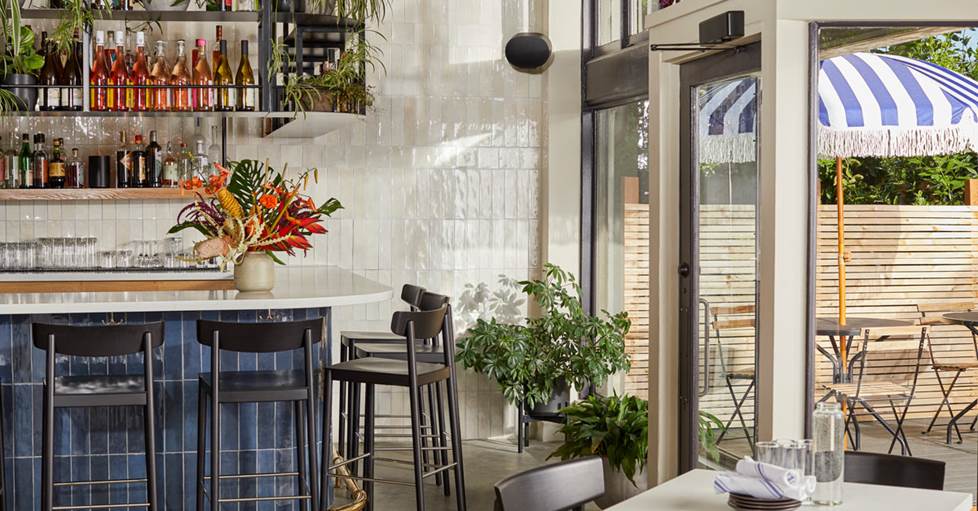 Sonos is a flexible, easy-to-use source for licensed music that can enhance the appeal of restaurants and other commercial venues.
Why you need a licensed commercial music source
The use of copyrighted music in a commercial establishment is subject to licensing requirements that are sometimes confusing. This article is not meant as and does not constitute legal advice. If in any doubt you should consult a lawyer.
Artists are legally entitled to collect royalties when their music is played for paying customers. Licensing organizations with alphabet soup monikers - ASCAP, SESAC, and BMI – are responsible for enforcing the law and collecting the royalties for performers. Fines for playing unlicensed music can be quite steep.
How do I get legal, licensed music?
Fortunately, you don't have to go directly to each licensing organization and dicker over details. Several commercial music services exist, and their sole purpose is to deliver a ready-made plate of licensed and legal musical "stations" for you to choose from. They pay the royalties and set up the delivery system. You pay them a subscription fee, and avoid the hassle, so you can focus on serving customers.
Sonos has compiled a handy commercially licensed music page that explains which music services are available for their platform. They have agreements with popular services like Rockbot, Mood:Mix, Qsic, Soundtrack, and more. You can stream those services using the familiar controls in your existing Sonos app.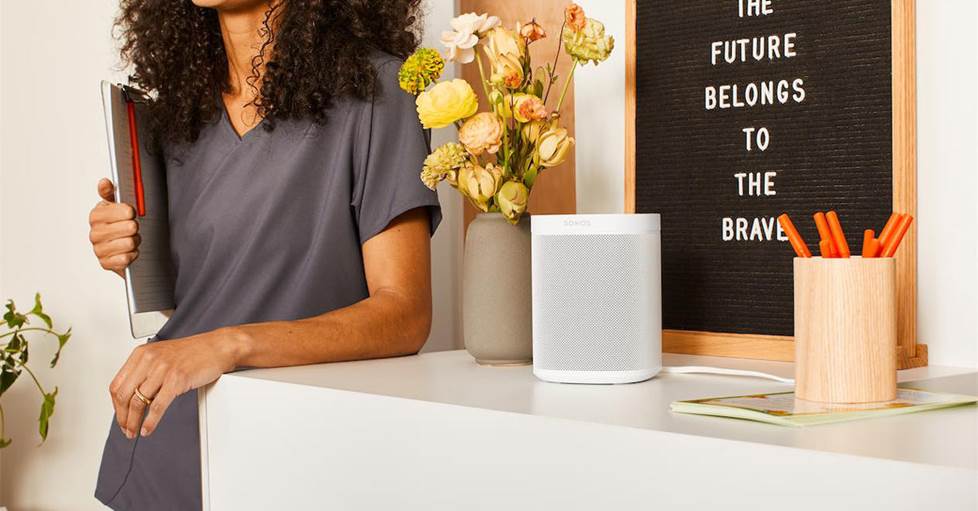 Home speakers like this Sonos One can work equally well in a small office or retail space.
What type of music should I play?
Depends how involved you want to be. Licensing services usually assemble stations that are chock-full of songs that suit a certain mood. A trendy clothing store for teens might choose a station that would go over like a lead balloon in an upscale restaurant.
Even within the same business, you may need options: a busy gym may need high-energy music for a cycling class, followed by contemplative instrumental tunes for beginner's yoga. If you know what vibe you want to cultivate, odds are there's already a station that will meet your needs.
Many licensing services offer customizable playlists, so if you're hands-on, or your desired clientele is just that eclectic and unpredictable, you can make your own choices.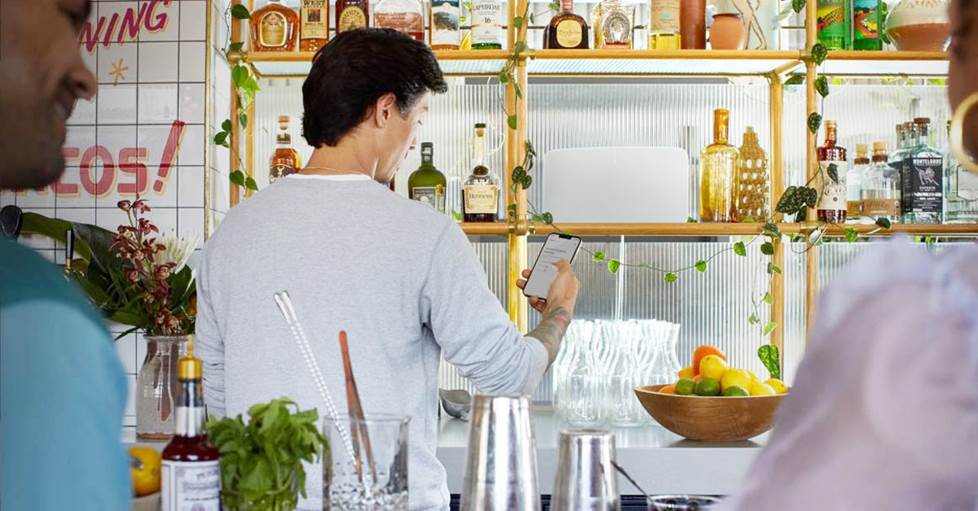 The Sonos app gives your staff convenient access to a variety of legal, licensed music services.
Sonos hardware for commercial venues
Sonos recommends individual speakers like the Sonos Five for smaller venues. However, if you find that ambient noise starts to drown out your consumer-grade speakers, consider a free consultation with our knowledgeable experts about the viability of a Sonos-friendly 70-volt system for your business.
The Sonos Port streamer is a terrific music source for this type of distributed audio installation. It can be connected to a commercial amplifier that efficiently powers several speakers at once, which is the most efficient, cost-effective option for a large venue.
To learn more about 70-volt systems, please read our introduction to commercial audio systems.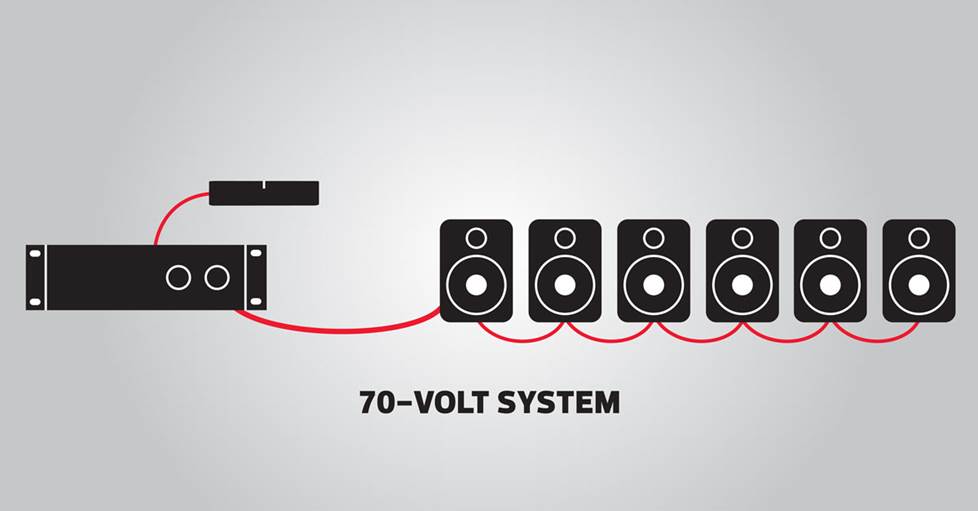 A Sonos Port connected to an amplifier can drive multiple commercial speakers in a distributed audio system.
Questions? We can help
Talk to one of our commercial audio design specialists. They'll ask a few questions about your space, then give you some free advice about how to fill it with music your customers will love.
Get started with
a free system design
After we gather your information, we'll send you a detailed system plan. It will include a link to a pre-filled shopping cart. Ordering is easy, and delivery is fast.