Chris O's 2009 Nissan Maxima
Items installed:
Installation Description
My goal was to have the best sounding system while retaining the factory interior look, and keeping the factory head unit because it contains a six-disc changer and is attached to a large display screen.
I chose to have all the equipment professionally installed, which turned out to be a wise decision because of the complexity of the installation. After removing the door panels it was discovered that the factory system had a very complicated configuration, and all the factory speaker wiring was the same color. After sorting the wiring, the installer connected the sound processor to the head unit, which then connected to the external components.
The factory setup included front and rear door speakers, as well as two rear deck woofers. I replaced the door speakers, and also put full range speakers in place of the woofers in the deck. The subs and amps were installed in the trunk. Four channels of the six channel amp were bridged to power the front door speakers, the remaining two channels power the rear deck speakers, and the head unit powers the rear door speakers.
The two amps were drilled into custom wooden risers, and the sub box was screwed into the trunk carpet. The hybrid capacitor was hidden under the trunk carpet in a compartment near the bumper. By keeping the factory head unit, I have full steering wheel controls and an OEM look with much improved sound.
Q&A Section
Why did you decide to upgrade your A/V system?
I wanted to be able to listen to my music as loud as my ears can stand it without distortion.
What's the first thing you show people about your installation?
The subs and amps in the trunk.
Why did you choose these products?
I chose the JL Audio hardware because of the reliability and quality, the AudioControl sound processor for the functionality, and the subs were from a previous installation.
What was the most difficult part of the installation?
The most difficut part of the installation by far was identifying the factory speaker wire. The head unit powered the front and rear door factory speakers, a separate amp powered the factory woofers, and all the speaker wire was the same color.
What plans, if any, do you have for future upgrades?
I'm very happy with the sound and don't plan on making any more upgrades in that department, but I would like to add HID headlights in the future.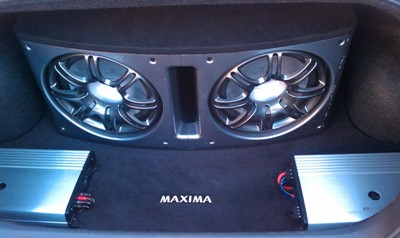 Polk subs and JL Audio amps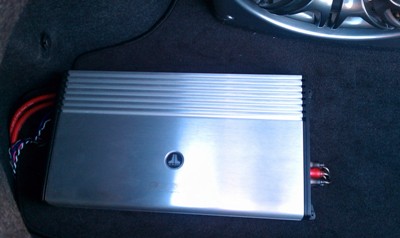 Six-channel speaker amp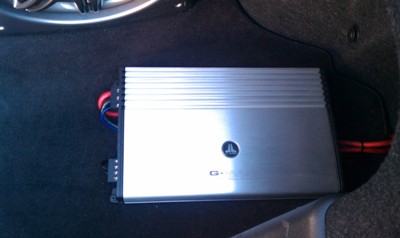 Monoblock sub amp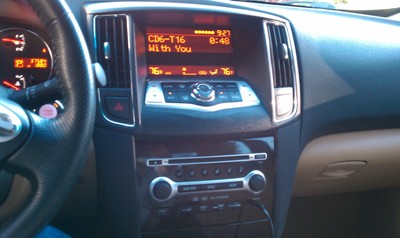 The factory head unit lets me keep the large display and steering wheel controls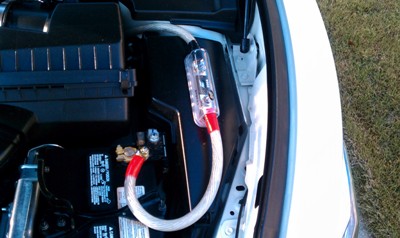 Monster 1/0 gauge power wire and fuse holder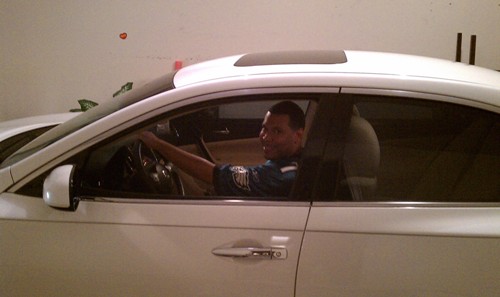 Proud owner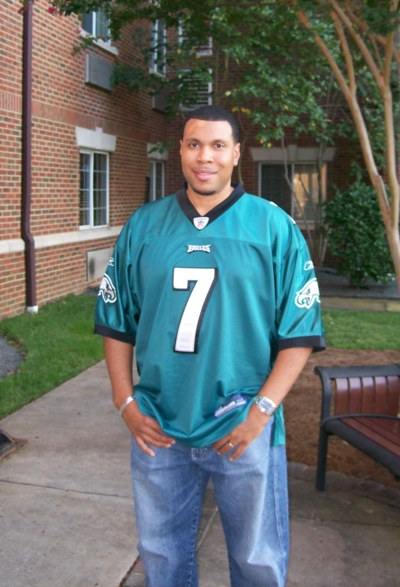 Chris
Vehicles in the Customer Car Showroom are submitted by customers and fans, and edited by Crutchfield writing staff. You can find more of these articles on the Showroom main page.