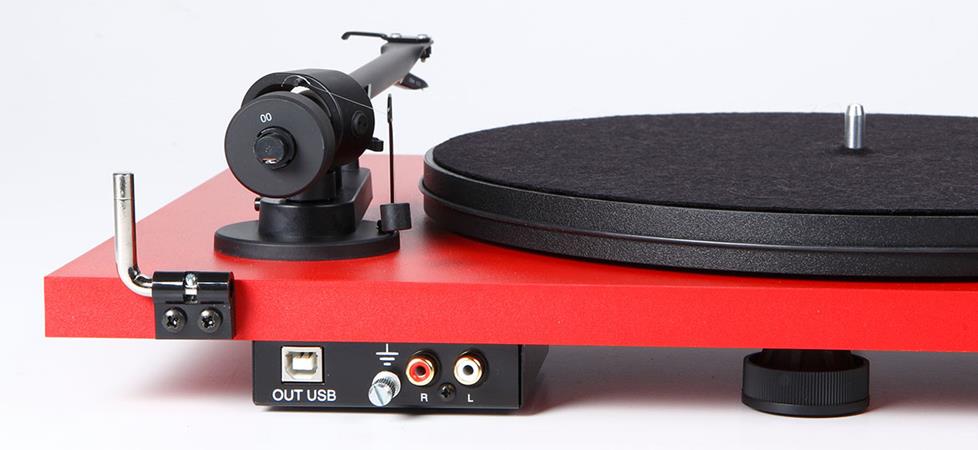 Time
LPs have to be transferred in real time. Add about a half an hour for editing/post production to the playing time of the LP.
Selecting your equipment
In order to transfer an analog LP to a computer or laptop, the signal needs to be digitized. If you don't already own a turntable, a USB turntable is a good place to start. This type of system connects to your computer via a USB cord.
If your turntable doesn't have a USB port, then you have two choices. If your turntable has a built-in phono preamp, you'll need to connect it to a digital phono preamp with line-level input. If your turntable doesn't have a built-in preamp, you'll need a phono preamp that has USB output.
Some computers come with sound editing software already installed. If yours doesn't, Audacity® Sound Recording Software is a good choice. This is a free download and is compatible with both Macs® and PCs. Plus, many USB turntable manufacturers recommend Audacity for use with their products.
Step 1
Connect your USB turntable to your computer by plugging the turntable's USB cable into the USB port. Or, if you're using a digital phono preamp, connect the preamp to the output of your turntable. Connect the preamp to your computer with a USB cable.
Step 2
Turn on the turntable and open up Audacity (or your other software editing program). Sometimes Audacity will automatically recognize the USB port connected to the turntable as an audio input. If not, you'll need to designate it as the input source in your computer's settings.
On a PC, open the Control Panel, select Sound, then Manage Audio Devices. From there, select Recording. You should see the connected turntable listed as an input source to select.
On a Mac, select Settings, then Sound Devices. From there, open the Input tab. You should see the connected turntable listed as an input source to select (as shown below).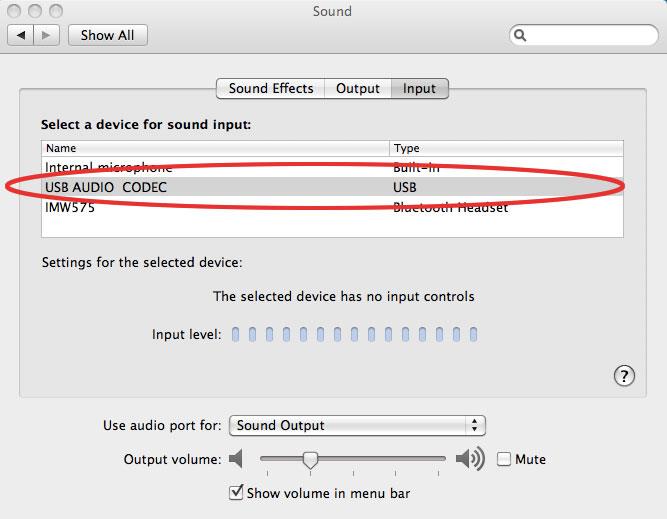 Step 3
In your editing software, start a new project. We're using Audacity for our examples — other brands will have similar menu items.

Step 4
Select the record button in Audacity (circled below). Then start the LP on your turntable. You should see sound waves displayed in the program as it records (indicated below with red arrows). Make sure that the volume isn't too loud. If you see the waves completely filling the window, your recording may sound "clipped" or distorted. Simply adjust the recording volume downward until the extreme highs and lows of the waveform fit within the window. If the waves look very small, then you may want to adjust the volume upwards.
If necessary, you can always restart the recording process from the beginning and record over the old file.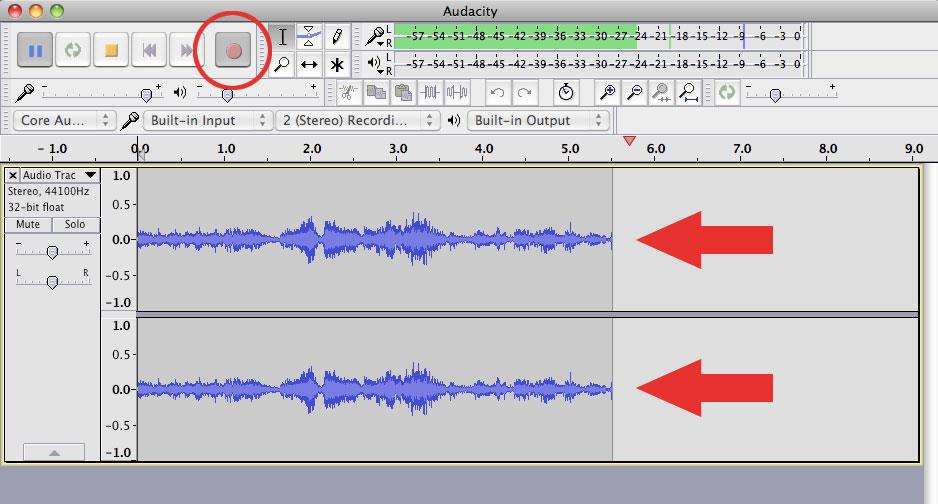 Step 5
When the LP stops playing (or you've recorded the songs you want to), select the stop button in Audacity (circled below). It's best to save the file at this point. NOTE: this will save your project as an editing software file, not as a sound file you can play back on a digital player(that step comes later).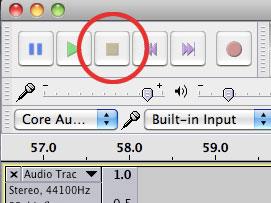 Step 6
Audacity has an option to remove clicks and pops from digital recordings. You can "scrub" a wave file by highlighting it, then selecting Click Removal from the Effect menu.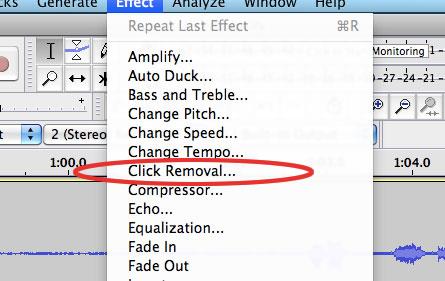 Step 7
Enter the metadata for your finished tracks. "Metadata" is basically text info that's attached to the file, such as artist name and song title. The more metadata you enter for your song file, the easier it will be to find the file in your digital library. In addition to entering artist and song title, it's a good idea to include album, year of release, genre, and any other information you use to sort through your music. Select the Edit Metadata option in the File menu to open the metadata editor.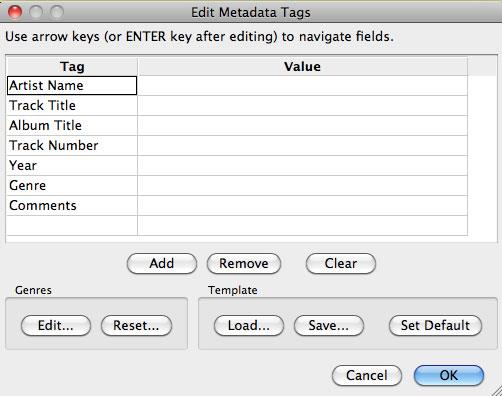 Step 8
Export the project. Select the format you want to export the files in and their destination. These will be the files your music player will use. For iTunes® (and much similar music playback software), it's best not to directly export your completed songs into the library. Rather, create a folder to move the songs from Audacity into, and then from iTunes, import the songs from the folder. This allows iTunes to create the links it needs in order to find the songs in its database.