So you've decided to upgrade your vehicle's sound system by replacing the radio or changing out the factory speakers. Maybe you're considering adding a powered subwoofer or an amplifier for your new speakers. But perhaps you're wondering if there's anything more you can do to get that perfect sound? We're here to tell you there absolutely is.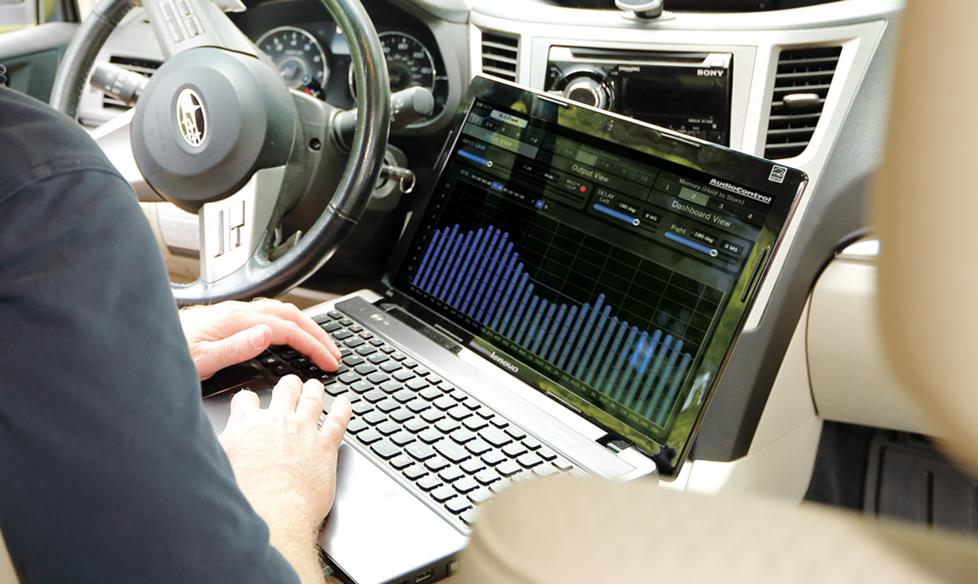 What to look for and how it helps
If you're willing to put in a little time at the beginning, sculpting your sound by choosing products with more tone-control firepower can help overcome sonic obstacles in your vehicle and get the most out of your sound. Some of our favorite features come built into many of the stereos that we sell. These include:
multi-band equalizers, which let you zero in on particular frequencies;
digital time alignment, which compensates for the off-center driver's seat location and lets you get right back in front of the band;
and robust crossover networks, which direct specific frequencies to the speakers that are designed to handle them best.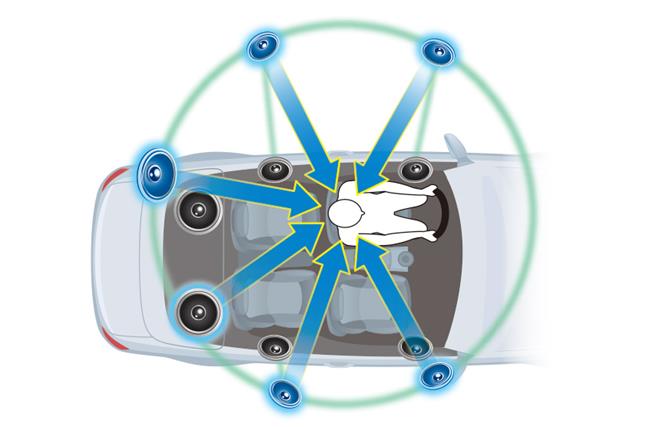 Digital time alignment delays the sound in the speakers that are closest to you, putting you back at center stage.
Ok, so where do you find these features?
Even if you're just starting out or you're adding to an existing audio system, you'll find these types of enhanced tone controls in many of the car stereos and digital signal processors that we carry.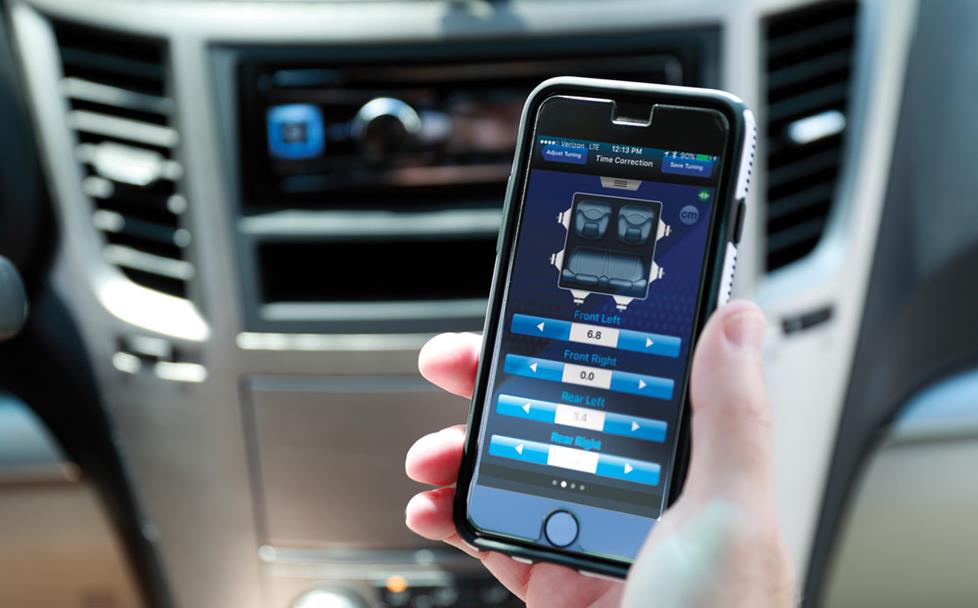 Apps like Alpine's TuneIt app let you get into a compatible Alpine car stereo's deep tone controls right from your smartphone.
Car stereos with built-in sound tools
A car stereo is quite often the first step in upgrading a vehicle's sound system. Coincidentally, many car stereos include robust controls, including in-depth equalization and sound-shaping features, such as digital time alignment. And because so many stereos now directly integrate with your smartphone, some manufacturer's apps let you access the stereo's sound settings without tediously digging through the stereo's menus.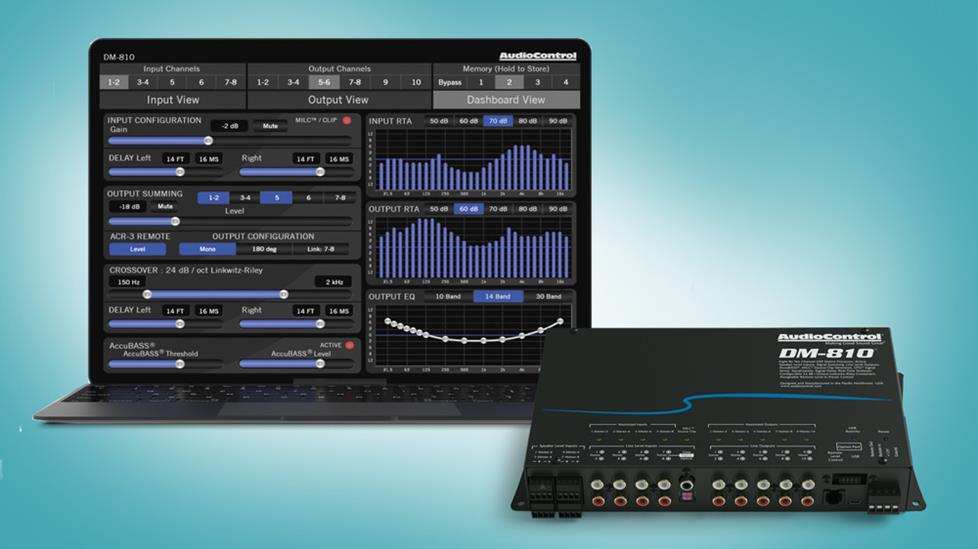 Using a connected PC, AudioControl's DM-810 digital signal processor lets you dial in on all aspects of your sound, while also providing lots of inputs and outputs for system expansion.
Digital signal processors — all the tools in one box
If you're keeping the factory radio, you can still change out the speakers in most cases and add an amplifier to drive them. However, you're often stuck with certain audio flaws, such as underwhelming factory equalizer settings and poor speaker locations.
An external digital signal processor resets the equalization to a flat level, freeing you from factory-imposed settings so you can customize the sound from scratch. With many of these processors, you can set up and control the processing using a PC, or even your smartphone.
[Read more about digital signal processors]
Many of these processors also serve as line output converters, enabling you to retrieve the audio signal by tapping into the speaker wires that already exist in your vehicle. DSPs also can provide a multitude of inputs and outputs, which you can use as needed for adding additional amps for more power and control over your speakers.
[Read more about line output converters]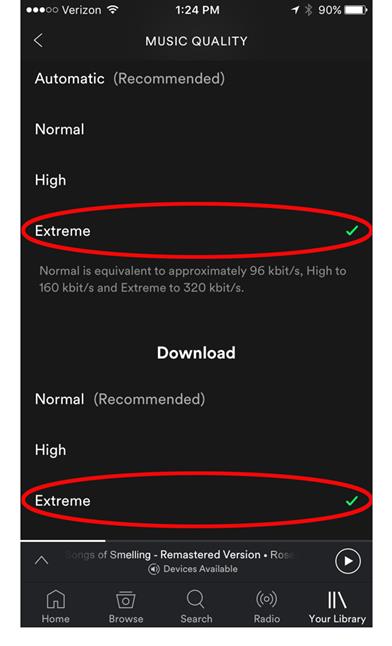 When you're setting up your streaming music service, make sure you've chosen the best sound quality settings. We used Spotify for our example here.
The importance of your music sources
Signal processing can maximize your sound, but good sound starts with high-quality music sources. The music you're listening to is the foundation of your system. If you're streaming music from Internet radio stations, make sure you have the highest quality option turned on in the settings.
Streaming services, such as TIDAL, have begun offering higher resolution music to their mix. Staying away from highly compressed music, like MP3s, and using high-resolution audio files, like FLAC, WAV, and Apple Lossless files stored on a portable high-res player, smartphone, or USB drive also helps ensure you're getting the cleanest sound out of your favorite tunes.
When you're ready to take that next step in the sonic evolution of your vehicle's sound system, you can call or chat with one of our Advisors. They'll be glad to help you pick the right solution for your car.