One of the best things you can do to improve your sound is to add an amplifier to your system. Whether you like it loud or soft, extra power will breathe life into your music, bringing out all of its emotional excitement, impact, and fine detail. The good news is, the compact design of many amps makes it possible for more cars than ever to have one. The kind of amp you need will depend on what you're planning to power.
What does an amplifier do?
An amplifier boosts the sound to overcome road noise, improving your music's clarity and intelligibility.
It'll increase your system's headroom — the ability to play sudden blasts of music with power and ease, without distortion.
Most aftermarket speakers sound better when powered by an amp than they would with just an in-dash stereo.
A subwoofer requires an amplifier — bass sound waves take up lots of air space and need lots of power to propagate.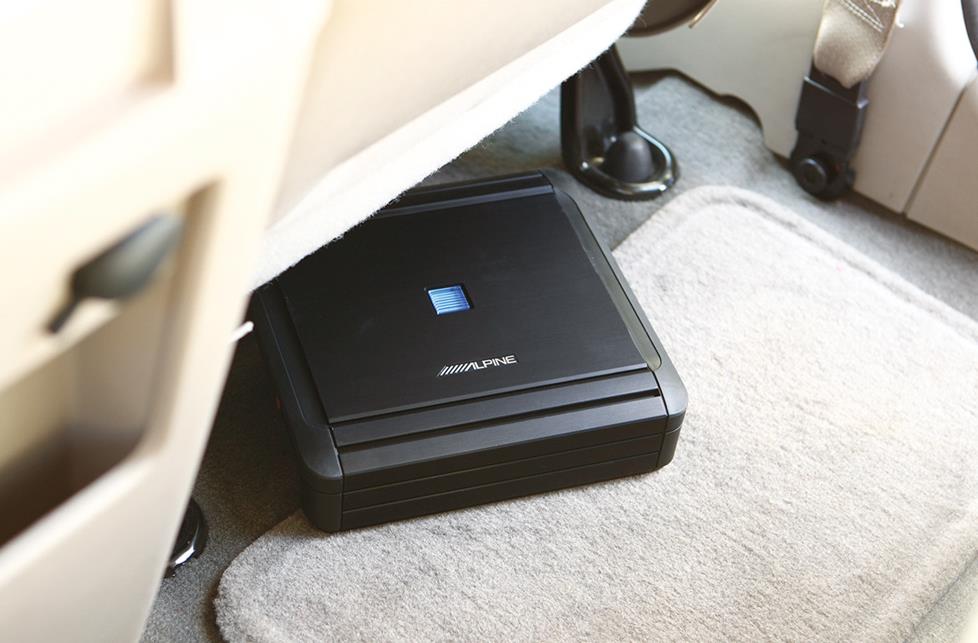 4-channel amplifiers
If you're looking simply for more power for your front and rear speakers, a 4-channel amplifier is the way to go.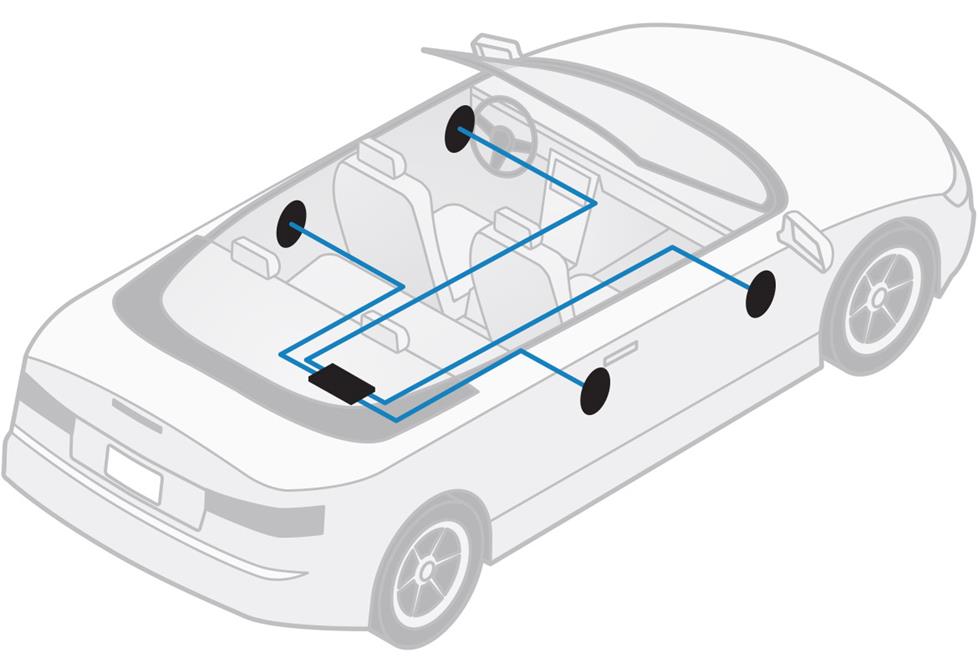 They basically come in four sizes:
40 to 50 watts per channel compact power packs that conveniently connect to factory wiring and can often fit behind the dash for a stealthy installation.
50 watts per channel amplifiers work well for most people, producing plenty of volume in most vehicles.
75 watts per channel amplifiers are for those who like it a bit louder in their larger vehicles.
100-up watts per channel amps are for when you want your music boosted to competition-level volume.
A 4-channel amplifier can also power two speakers with its front channels plus a subwoofer from bridged rear channels. Often, people build up their system piece by piece, and start with a 4-channel amp running front speakers and a sub while leaving the rear speakers powered by the receiver. Then later, they add a dedicated subwoofer amplifier and connect the rear speakers to the unbridged rear channels of the 4-channel amp.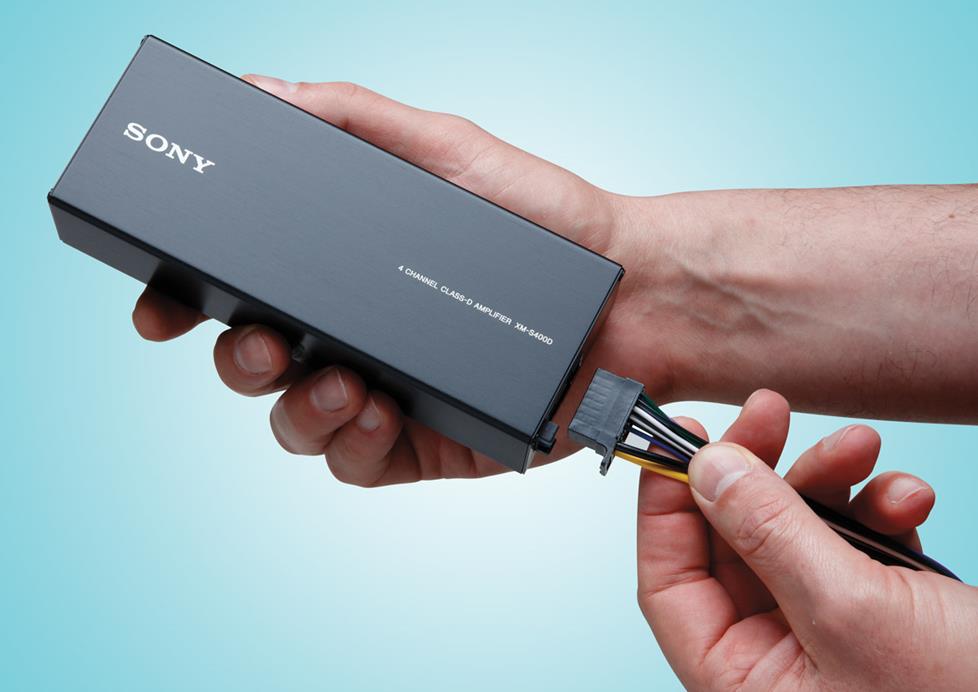 Compact power packs like this can often fit behind the dash near the stereo
Mono (1-channel) amplifiers
People who just want to add a subwoofer to an existing system should consider a mono amplifier with bass EQ and a low-pass filter to help reproduce bass notes that are loud and clear.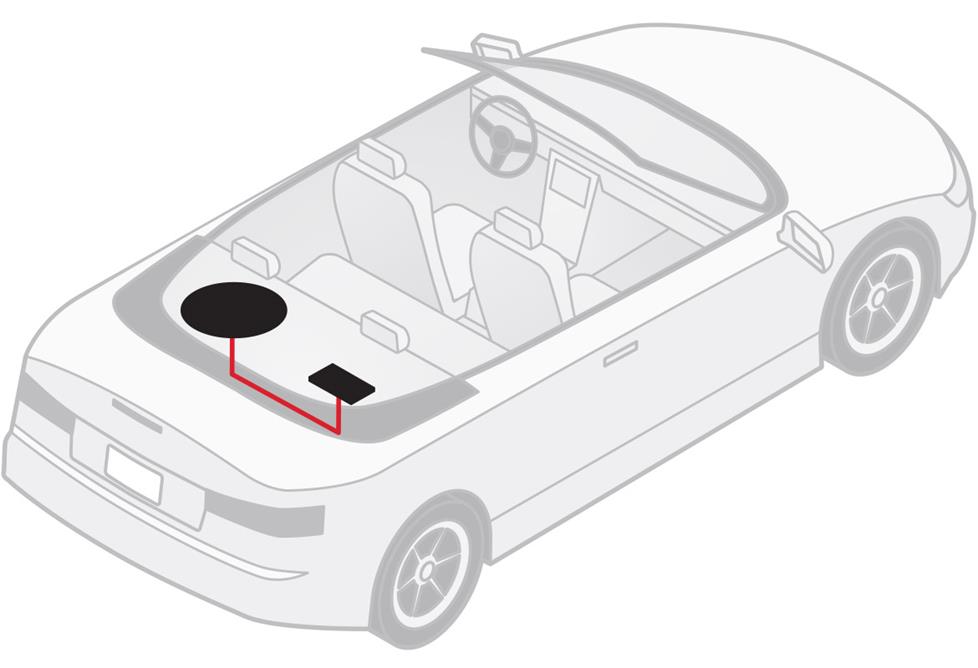 When adding a subwoofer, you need to blend the bass to balance with the rest of your system. Here's a rule-of-thumb guide to sub power:
If you're using your car's factory stereo — about 100 watts RMS of power for the bass will do nicely.
An aftermarket receiver — you might want 200 to 300 watts RMS of power for your sub.
Amplified speakers with around 50 watts RMS per channel — plan on about 500 watts RMS for bass
A 75 watts RMS or higher per channel system — now you're looking at 750 to 1,000 watts RMS for your sub. Please thump responsibly.
It's true, you can use a multi-channel amplifier to run a subwoofer from bridged channels, but why bother? Most multi-channel amps can't drive loads lower than 4 ohms when bridged, and don't have enough power to drive more than one sub. Mono, 1-channel amps are designed to work with a wider range of impedances, and have tone controls and filters specifically designed to help reproduce bass.
5-channel amplifiers
Planning to drive a full system — four speakers and a sub? In addition to conveniently centralizing all controls in one chassis, installing a 5-channel amplifier saves you from having to run two sets of power wires for separate speaker and subwoofer amps.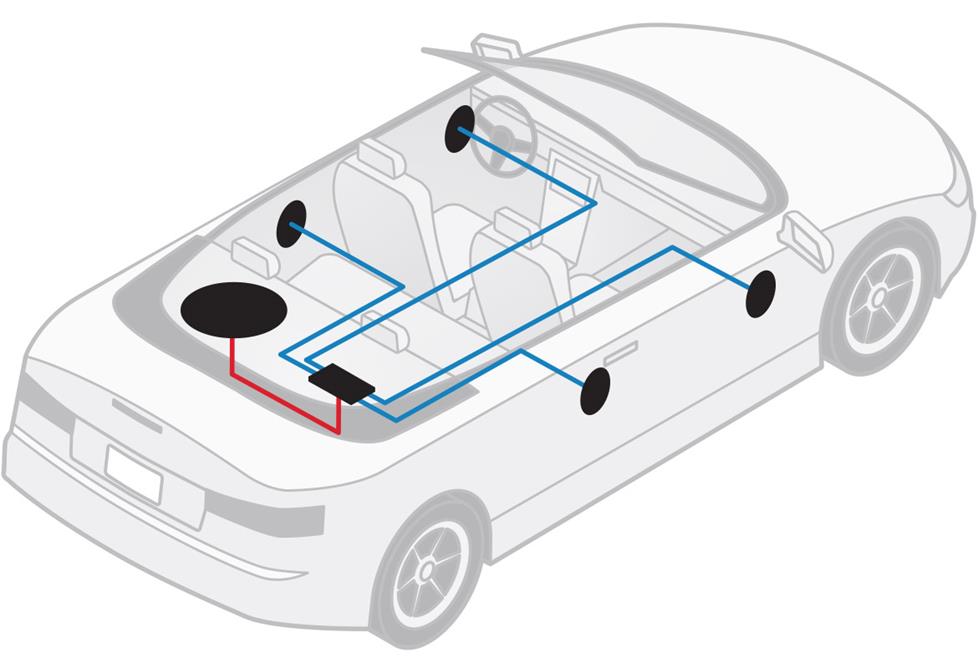 Many 5-channel amps can run and control a completely active 2-way front stage and subwoofer system all by themselves. Two channels drive the tweeters, two the midrange speakers, and the fifth channel powers the sub.
2-channel amplifiers
A lot of sports cars and trucks only have two speakers to begin with, so a 2-channel amplifier will be the most efficient way to power them. A 2-channel amp can also be used to run a subwoofer when in bridged, one-channel mode. Most people, however, choose a mono amplifier to drive their subs because higher amounts of power are available in those amps. This same is true for 4- and 5-channel amps — they're more versatile and powerful than most 2-channel amplifiers.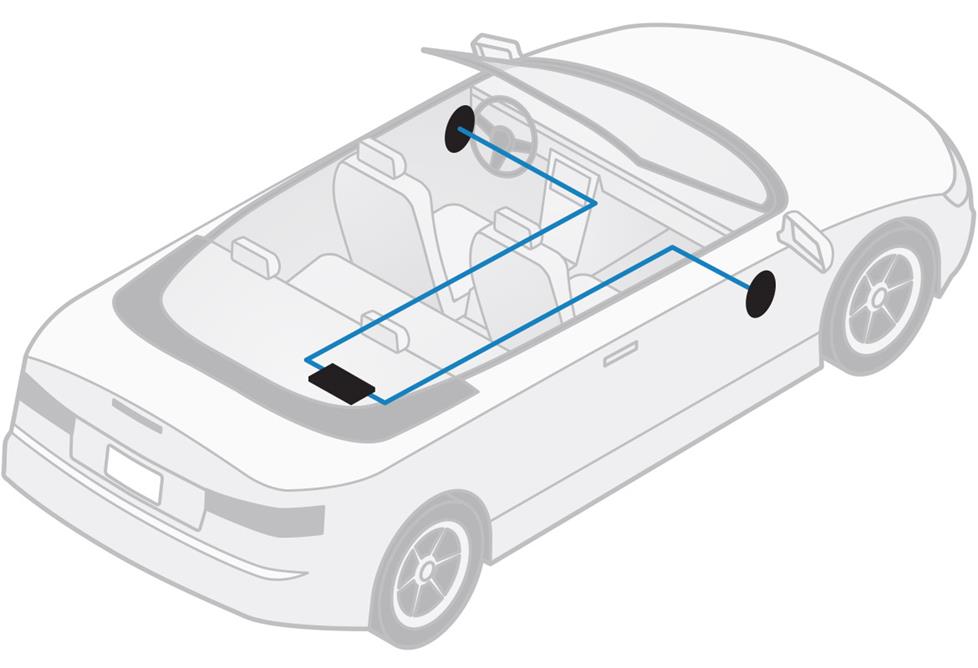 3-, 6-, and 8-channel amplifiers
For those who want to run multiple speakers and subwoofers, there're specialized amplifiers out there that can take care of custom-designed systems. A 3-channel amp can power two speakers and a sub, for a compact, one-chassis solution in a small vehicle. Many 6-channel amplifiers are designed to accommodate 3-way systems, with onboard signal processing necessary to power tweeters, midrange drivers, and subs. Crutchfield carries an 8-channel amplifier with sophisticated computer-controlled digital signal processing suitable for a large, high-fidelity 3- or 4-way audio system.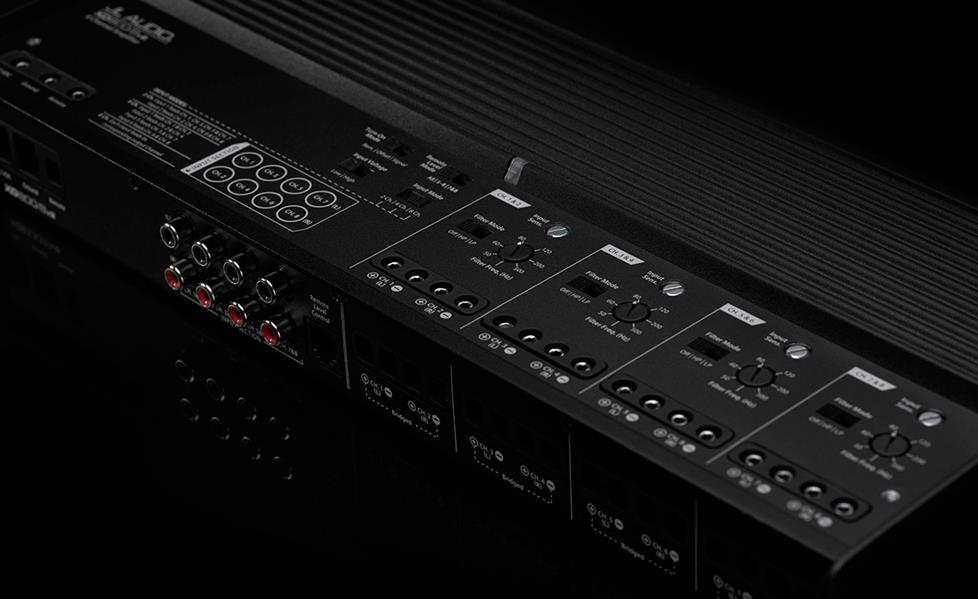 JL Audio's 8-channel amp makes nearly anything possible
You love your music — give it an amplifier
The major boost in musical impact and power that an amplifier will give to your system will also bring joy and excitement to your life on the road. For more information about adding power, you can refer to our Car amplifiers FAQ, or check out our Car amplifier buying guide.
Ready to shop?
See our entire selection of car amplifiers if you're ready to add more power to your system.
For expert one-on-one advice, call, chat, or email us today. And remember, free lifetime tech support is included with your Crutchfield purchase. Our tech support team will answer questions about installation, setting up and tuning the amp, and will help out if something ever goes wrong.