In this article: we'll discuss what "4K" means and answer a few common questions about getting started with 4K Ultra HD content.
Along the way we'll provide some key tips to help you get the most out of 4K.
Let's start by covering the basics. 4K gets its name from the number of lines of horizontal resolution in Ultra High Definition (UHD), which is roughly 4,000.
So, what makes 4K worth the investment? A higher resolution means there are more pixels making up your picture, and more pixels equal a greater level of detail. 4K offers four times the resolution of Full HD 1080p — an impressive 8 million pixels altogether. It's easy to spot the added depth and clarity in a side-by-side comparison. Who doesn't want a smoother, sharper picture?
Because a 4K TV has such a high resolution, you can also comfortably sit closer and get more out of a bigger screen. There are so many pixels on a 4K Ultra HD TV, you have to be standing right next to the screen to see their structure. Sitting at the right distance from a big, sharp 4K makes for a much more immersive viewing experience. See our article on TV sizes and viewing distance for specific recommendations.
It's also important to note that most 4K Ultra HD TVs offer powerful picture processing and upscaling. Which means that even when you're viewing 1080p content, it looks better than ever.
So, how do I know I'm watching 4K? You'll need to make sure you have both a device capable of displaying 4K resolution, like a 4K Ultra HD TV, and that the content you're actually playing is 4K-compatible as well.
What can I watch 4K on?
First things first, you'll need something that can display Ultra HD. For most of us, that means picking up a new TV, but you can also go with a projector and matching screen. 4K-compatible devices also commonly support HDR, which improves on the quality you're already getting with 4K.
Simple and clean: 4K UHD TV
4K Ultra HD TVs come in a wide variety of sizes, making it easy to find one that fits your space. They're also more affordable than they've ever been, lowering the barrier of entry for a stellar picture.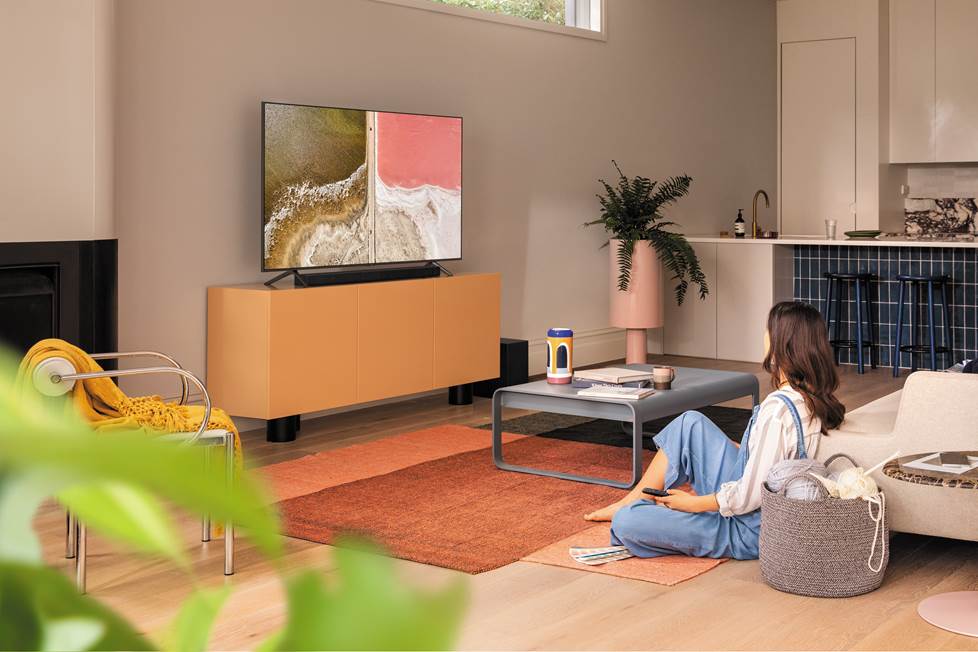 A 4K UHD TV is easy to set up and delivers crisp 4K visuals to your entertainment space.
Our TV Buying Guide can help you find the right model for you. You can also check out our list of the Best TVs we currently offer. If you've ever been curious how a modern flat-panel 4K TV works, check out our What's inside your 4K TV? video.
Bring the experience of the theaters home with a 4K projector
The closest you can get to replicating the experience of sitting in a movie theater at home is by combining a 4K Ultra HD projector with a 4K-rated screen. With a projector, your picture can get way bigger than most TVs, while being just as sharp. Few things can match the cinematic experience of a home theater with 4K video projected onto a massive 120" screen.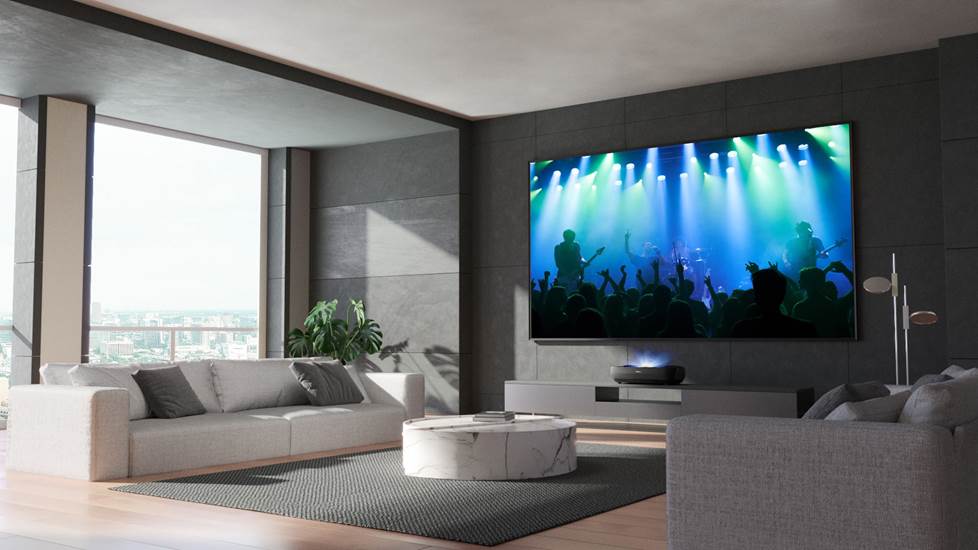 This Hisense ultra short throw 4K projector fits right under a custom-matched screen included right in the same box.
Our article on how to choose a home theater projector and our projector screen buying guide can help you pair up a winning combo to bring your entertainment room to life.
How does HDR improve 4K?
High Dynamic Range (HDR) uses metadata encoded in your content to reproduce a wider difference between your brightest whites and darkest blacks. This extended range benefits more than just your contrast. It also helps your colors pop for a picture that's richer and more lifelike. Simply put, HDR makes your 4K content look even better.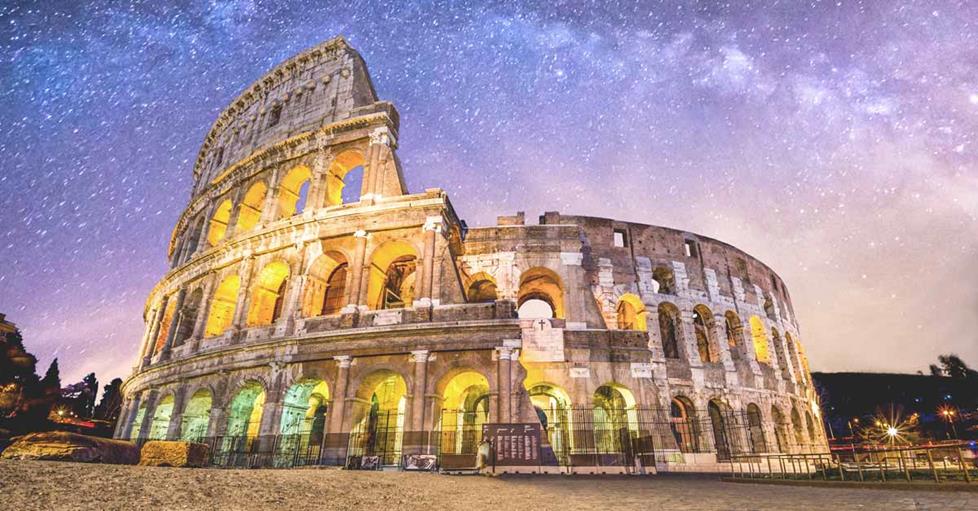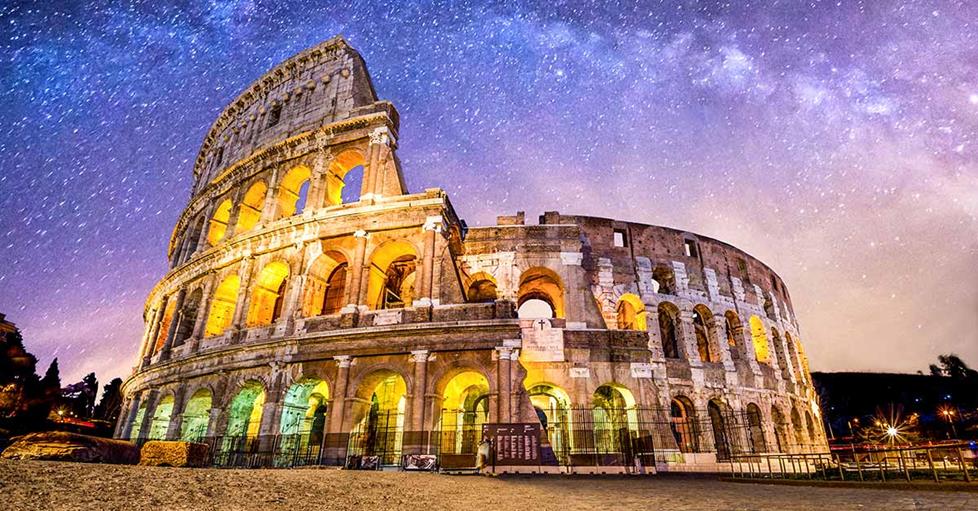 HDR is the standard for 4K Blu-ray discs, but you can also find HDR-encoded content on streaming services like Netflix. Support for HDR is included with most new 4K Ultra HD TVs and 4K projectors. This includes enhanced formats like Dolby Vision, which adjust your picture on a scene-by-scene basis for the greatest accuracy currently available.
For the full details on how HDR works, see our HDR article.
Where can I find 4K content?
You're in luck. As 4K has increased in popularity, it's gotten easier to get ahold of 4K content. It's now the standard. There are several ways you can get native 4K content: streaming services, Blu-ray, cable/satellite, and over-the-air broadcasts (in select areas). And don't forget next-gen gaming consoles, which let you both watch and play content in 4K!
How to stream 4K
Streaming is the main way most of us consume media these days. Millions of people are already subscribed to services like Netflix® and Disney+ that offer loads of 4K content, from movies and original series to documentaries. Keep in mind that streaming in 4K requires high-speed internet service. We recommend at least 25 Mbps (megabits per second) or more if possible. Check out our 6 tips to solve Netflix streaming problems for more guidance.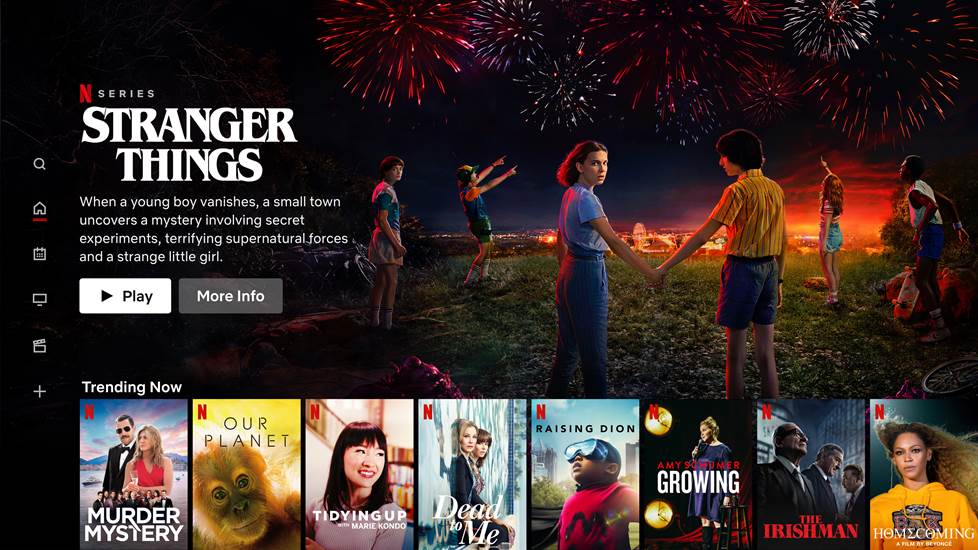 You can access a ton of 4K UHD content directly from your Smart TV with streaming services like Netflix.
Fortunately, most 4K UHD TVs are also "smart" TVs with built-in apps for popular streaming services. That means you don't need an external source to access 4K. Just turn on the TV and use the remote to navigate to your favorite app.
If your TV doesn't have all the apps you're looking for, you can also pick up a media player like a Roku or Apple TV. These are a popular solution with our customers because they're simple to use and have a wide range of streaming options.
We've collected a list of common streaming services that offer 4K below. Keep in mind that these services may require a premium subscription to access content in 4K or offer titles for purchase or rental on-demand.
As you can see, there are a plethora of options. It's harder to pick a service than it is to find 4K at this point. If you're like me, you'll end up with a wide net to catch all the coolest new content. (I use Netflix, Amazon Prime, Disney+, HBO Max, and YouTube. It adds up quick!)
Blu-ray: the best way to watch 4K
Since streaming is so easy nowadays, you might wonder, is 4K Blu-ray worth it? Absolutely. In fact, we think it's currently the best way to watch 4K. A Blu-ray disc has a way higher bit rate than any current streamed 4K source. That extra data delivers higher contrast and a wider color range, especially with HDR.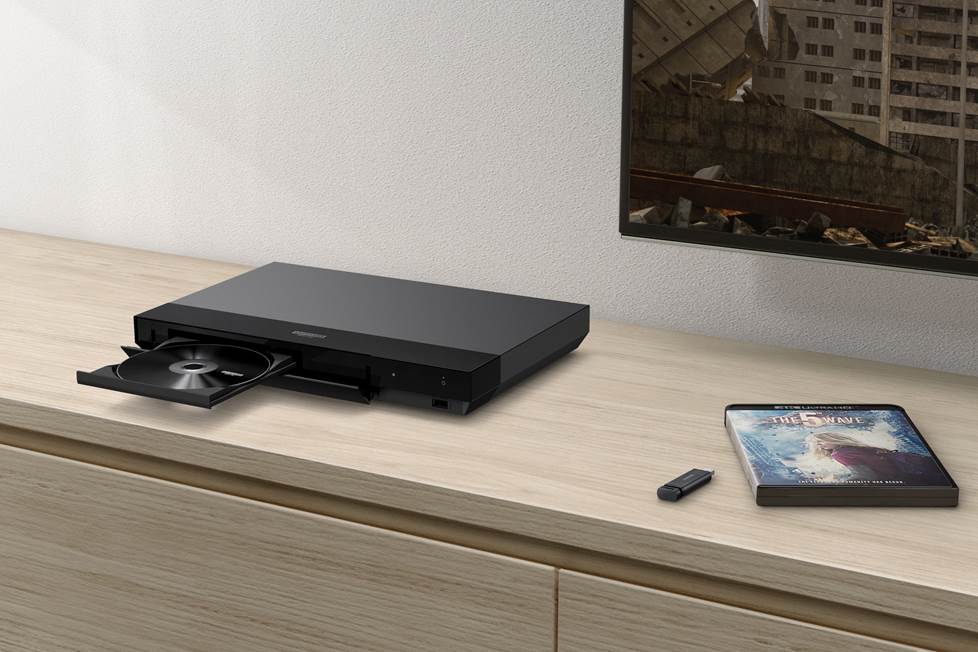 Most 4K Blu-ray discs are HDR-encoded, making a 4K UHD Blu-ray player a sure-fire way to get the most out of your 4K setup.
Several streaming services now offer some HDR-encoded content, but it's the standard for 4K Blu-ray discs. HDR can bring your picture to life with vivid, lifelike color and contrast. It makes a big difference. We'll chat more about HDR later in this article.
You can also find Ultra HD Blu-ray discs in big box stores all around the country now. There are hundreds of Blu-ray titles available. Excited about a new movie coming out? Chances are you'll be able to find it in 4K. Much like Smart TVs, Ultra HD Blu-ray players often come with built-in streaming apps, too. It's the best of both worlds.
Our list of the Best Blu-ray players will help you find a player that works for you. And if you're looking for a top-notch 4K experience, check out our article on the Best 4K Blu-ray movies currently available.
4K on cable and satellite
Some cable and satellite providers have started offering live or on-demand 4K content. This means you can purchase 4K titles or view channels that broadcast in 4K. These services generally require additional equipment (like a set-top box or satellite dish) and a subscription with a timed contract.
Here's a quick list of the current major providers that offer 4K:
Upgrading to 4K services is a no-brainer if you're already subscribed to a cable or satellite provider and own a 4K Ultra HD TV. You've already got your foot in the door, why not the get the full benefit of your TV, right?
4K over the air
ASTC 3.0 allows channels to broadcast in 4K and is available in a growing number of areas. If you have a 4K TV with an ATSC 3.0 tuner you can pick these channels up. This lets you access Ultra HD content over-the-air for free. Head over to the ATSC's website to see if 4K broadcasts are offered in your area.
This is already a common feature for 4K Ultra HD TVs and channels that broadcast in 4K will become more common as times goes on. If you live in proximity of a channel that does, there's no reason not to take advantage.
To ensure you're picking up your favorite local station clear as bell, it pays to pick up a TV antenna. Check out our TV antenna buying guide for tips on how to pick the right antenna for your needs. Head over to our ATSC 3.0 FAQ for more information about 4K over the air.
Next-gen gaming consoles support 4K, too!
Video gamers are in luck because next-generation gaming consoles like the Xbox Series X and the PS5 fully support 4K content with HDR. Both consoles can play 4K Blu-ray discs and have built-in streaming apps, just like a Smart TV.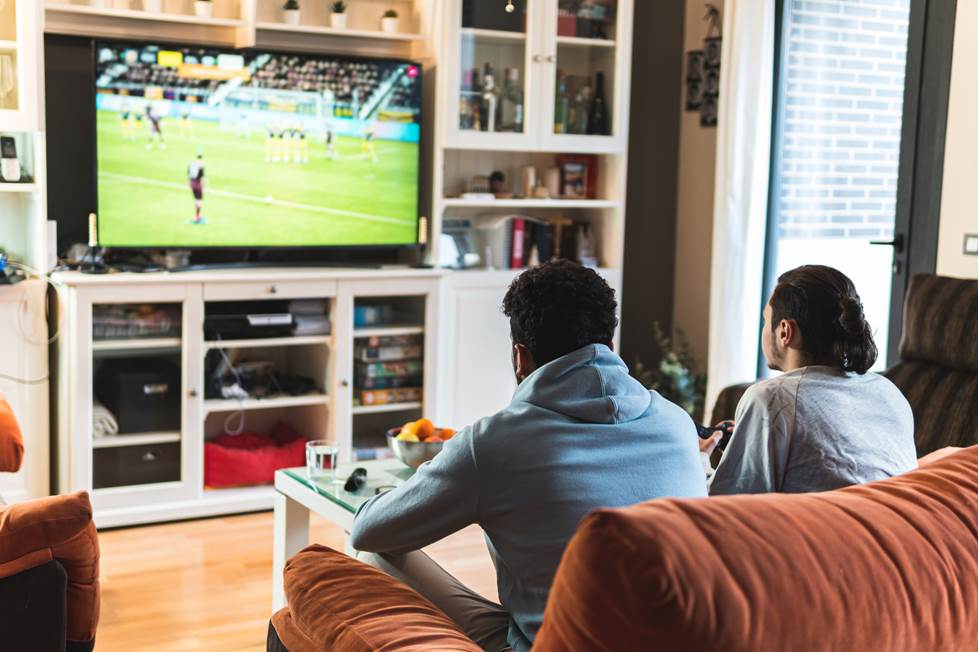 With a next-gen console like the PlayStation 5 you can watch and play in crisp 4K UHD.
What cables do I need for 4K?
Getting 4K up and rolling requires all of your key components to be 4K-compatible, including the cables that connect them. If you have a 4K Blu-ray player and a 4K TV but you're using an old HDMI cable from your closet, chances are you're actually getting 1080p instead.
Any time you connect a 4K source, you'll need an Ultra HD compatible high-speed HDMI cable. This ensures your chain is 4K all the way through.
Check out our HDMI cables buying guide for tips on how to pick the right cables.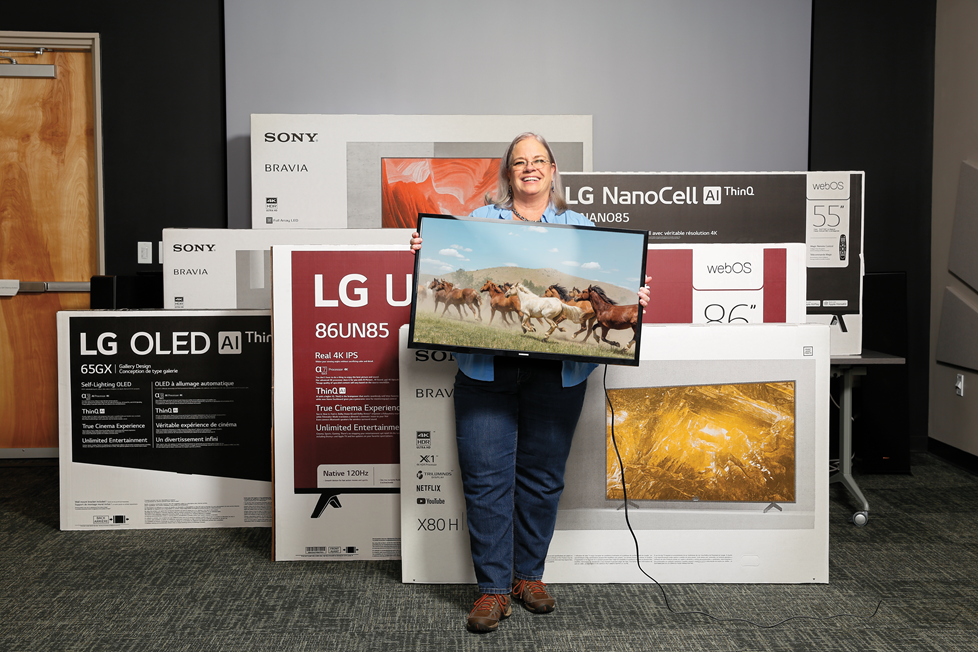 Product Advisors like Marisa receive training year-round so they can help you find the right gear for high-quality 4K viewing.
Get started today!
If you need help finding the right gear, don't hesitate to get in touch with one of our helpful Advisors. They'll make sure you're getting everything you need for the best 4K experience.
Once you've got your system, you'll want to double check your device's output or video settings to make sure you're actually getting 4K, too. Fortunately, we offer free lifetime tech support with every Crutchfield purchase.