In this article: I'll tell you what gear you need to cut the cord, and cover topics that include:
Our Product Advisors hear it from customers all the time: "My cable bill is outrageous — what gear do I need to cut the cord?" And since we're hunkered down and stuck at home more often, we all need something to watch and pass the time.
We have some go-to product and equipment recommendations for cord-cutters. I'll share those with you and discuss some of the cable TV alternatives out there. I'll also go over a few things you'll want to consider before you get started.
Will you save money by cutting the cord?
It's possible. But how much will you pay for your internet connection? Which online TV subscription services will you need?
There are tons of streaming video services these days, and more are coming. We used to talk about the "big 3" of Netflix, Prime Video, and Hulu — but now Disney+ has burst on the scene. (Thank goodness...Frozen 2, Soul, and Mandalorian kept my kids — and me — entertained during the pandemic.)
Then Warner Bros. announced that all of their 2021 movies will stream on HBO Max the same day they're released in theaters.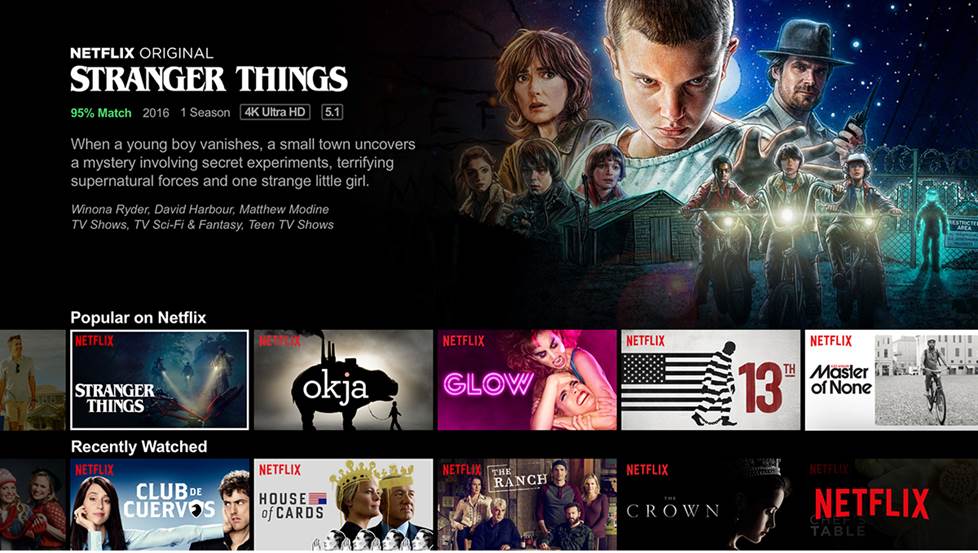 Netflix is still the most popular streaming video service, but they are hardly the only game in town these days.
Throw in new services like AppleTV+, Peacock (from NBC/Universal), and Paramount+ — it's getting overwhelming. Not to mention all the sports and niche services. It's great for choice, but you need a score card (and deep pockets) to keep up with everything.
But, of course, most streaming services bill month-to-month, so you can pick and choose depending on what you want to watch. Like when your favorite sport is in season, or when the best binge-worthy show is back.
Which brings us to our next topic...
What can you watch without cable?
The short answer? Just about anything you want. Most shows, movies, and sports are available without a dish or cable box via over-the-air broadcasts and online streaming services.
Using a combination of the two, you can watch a lot of the most popular programming — including live ballgames.
Cable TV alternatives
There are even streaming alternatives to cable TV like YouTube TV, SlingTV, and Hulu+ Live TV that bundle together popular TV networks.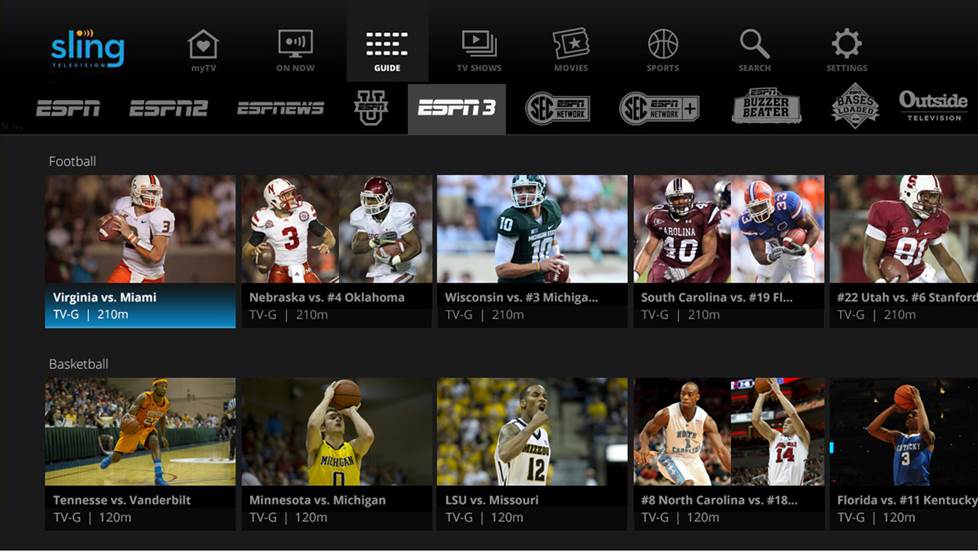 SlingTV offers several traditional cable channels including sports stations, like ESPN and ESPN2.
Since my cable company doesn't offer the ACC network, I used a free trial for all three to watch UVA football and basketball this past season. The user interface is much more like a Netflix menu than the traditional cable TV guide, so that takes a little getting used to. But streaming live sports and live shows typically came through clear and without issue — at least no more than I've had with cable.
And the NHL, NBA, and MLB all have subscription streaming services that let you watch every game of the regular season. (While most local NFL games air on broadcast networks, DirecTV is still the only place you can get the Sunday Ticket.) And fight fans can watch UFC on ESPN+ and big boxing matches on DAZN — among other sports on those streaming platforms.
Gear you need for streaming TV
There are a lot of ways to stream video. Of course, you can watch on devices as small as your phone. But at Crutchfield, we're all about watching on your biggest and best screen. Here are a few options.
Smart TVs
Most of the LG, Samsung, and Sony 4K TVs we offer have "Smart" features. These TVs connect to you internet network via Wi-Fi or Ethernet. They can even stream video in 4K and HDR (High Dynamic Range) for services that offer it.
Smart TVs are more likely to support Dolby Vision than other connected devices. This sophisticated HDR format can adjust brightness and color levels on a scene-by-scene basis, for greater depth and realism.
Streaming video players
We offer two types of streaming video players: Roku and Apple TV. These compact devices connect easily to your TV and your home network to give you access to most of the streaming services we've discussed.
You can also use Google Chromecast and Amazon Fire devices in a similar way.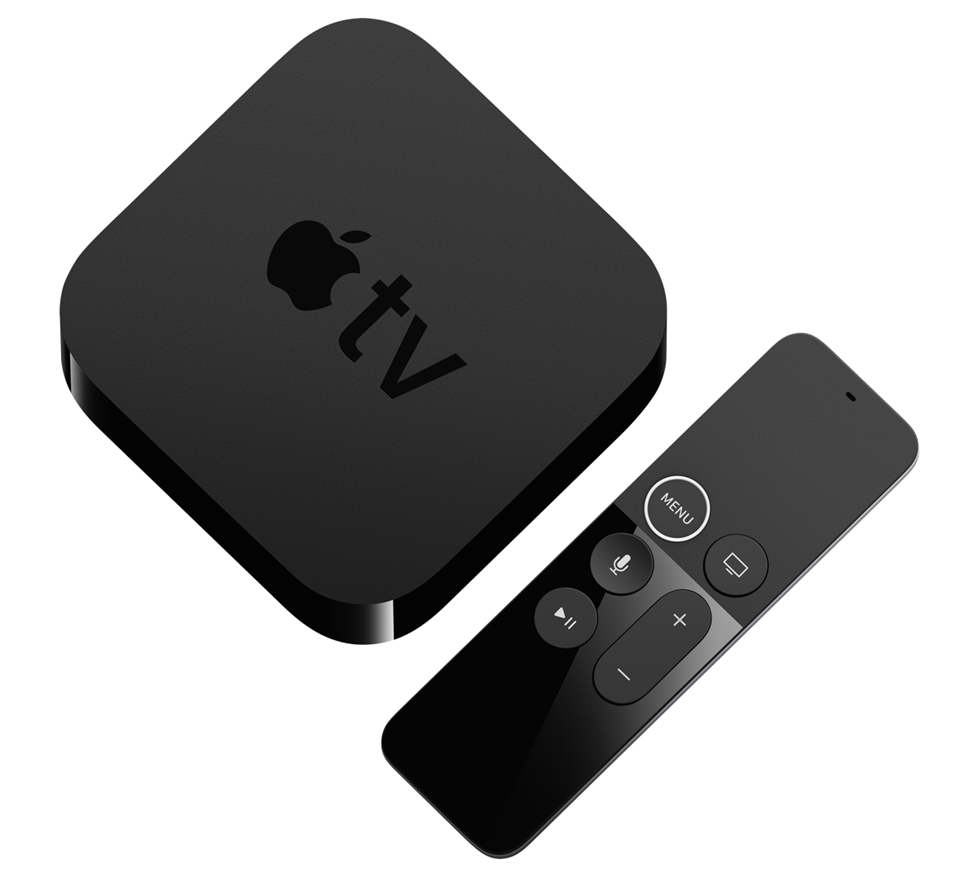 The Apple TV 4K is popular among iPhone users for streaming video and music.
Apple TV 4K is a popular choice for Apple users because it works so seamlessly with iPhones, iPads, and Macbooks. These devices also support Dolby Vision content, and feature Apple AirPlay 2.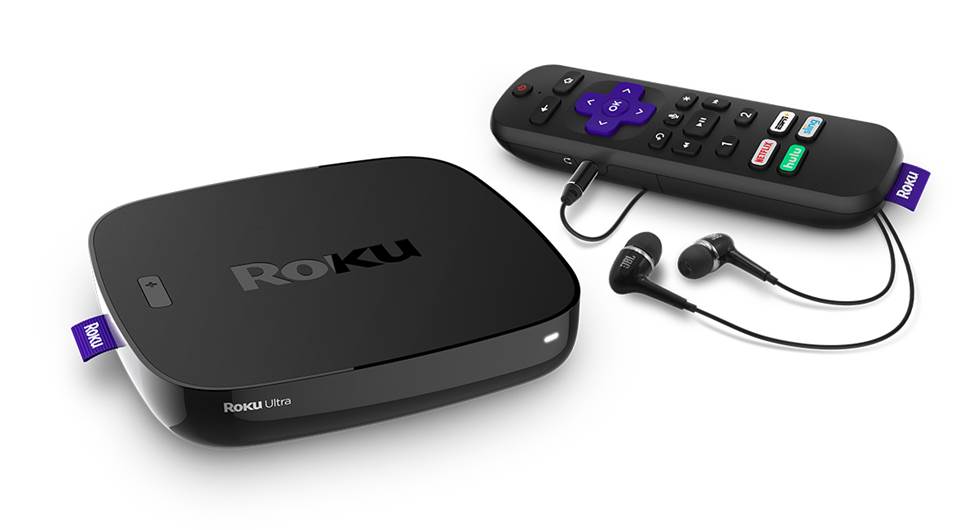 The Roku Ultra includes JBL earbuds that connect to the remote for personal TV listening.
The Roku Ultra serves up the largest selection of video content I've seen. And while most 4K TVs have some streaming services baked in, Roku offers the most complete list of 4K and HDR options available in one box.
Netflix, Hulu, Prime Video, Disney+, Vudu, and AppleTV+ are all available in 4K. Most of those services also have HDR content.
Plus there's a ridiculous amount of standard HD streaming channels — movie channels, news, kids, sports, you name it. I used my Roku to watch baseball on MLB.TV last season and order UFC pay-per-views on ESPN+. I can't watch either on my older Smart TV without the Roku.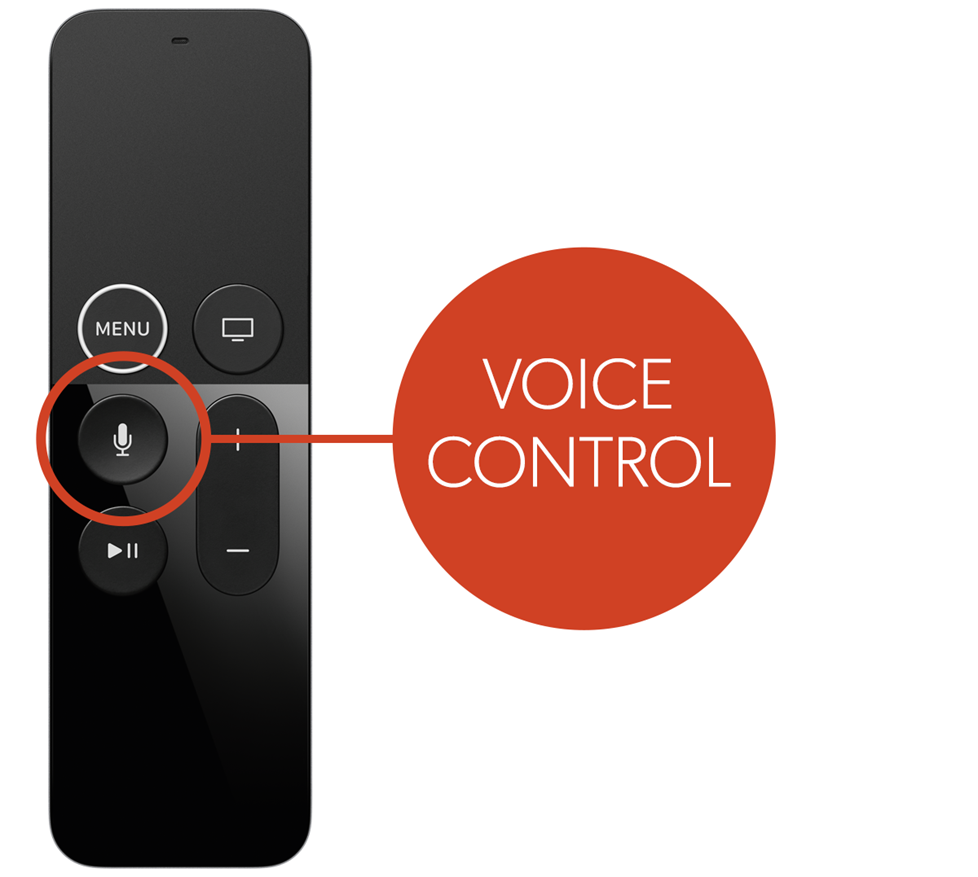 Several video streamers and Smart TVs offer voice control — the Apple TV remote has a dedicated Siri button.
Game consoles
Game consoles like the XBOX ONE, Playstation 4, and Nintendo Switch have a select number of streaming video apps. These consoles connect to your TV with an HDMI cable. If you want to watch in 4K or HDR, be sure to choose a compatible HDMI 2.0 cable.
A strong home network is the key to success
To get the most reliable streaming video performance, you'll need a strong network with robust Wi-Fi. Quite frankly, that means you might have to keep doing business with your cable company. But the good news is an internet-only package is typically much cheaper than a cable TV package. And you can purchase top-notch, easy-to-use modems and routers, rather than renting an inferior one month-to-month from your service provider.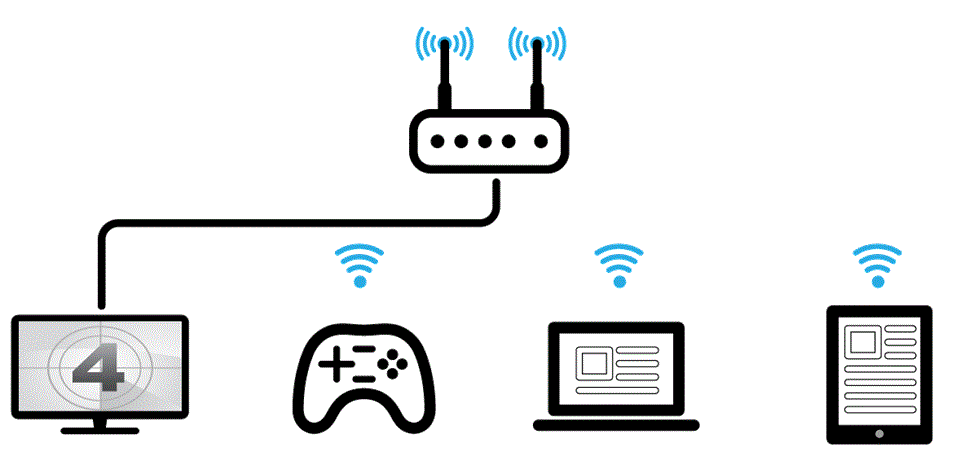 A wired Ethernet connection from your TV to the modem will give you the strong most reliable network connection — and won't compete with other streams in your house.
It kind of depends on the choice of internet service providers you have in your area. Verizon Fios and other fiber-optic internet options only recently became available here in Central Virginia.
What if you don't have internet service at all?
Even in the relatively well-covered area surrounding Crutchfield HQ, there are still rural places where you still just can't get service. Unless you get creative.
Crutchfield editor Deia purchased a dedicated hotspot for TV through her cell phone company. She has a 100GB plan that she uses to stream shows to her Roku. She lives out in a remote area, so there are not a lot of competing signals, and only occasional buffering problems. (She also got a free year of Hulu, and quickly binged through all available seasons of Rupaul's Drag Race.)
What gear (and how much bandwidth) do you need for 4K streaming?
The more 4K streaming you want to do, the better the network (and faster the connection) you need. Particularly if you have phones, computers, and other devices using the same network.
In our article "5 Tips to solve Netflix streaming problems," we recommend at least 10 megabits (Mb) per second for streaming HD on busy networks. Most manufacturers recommend over twice that — at least 25Mbps — for 4K streaming.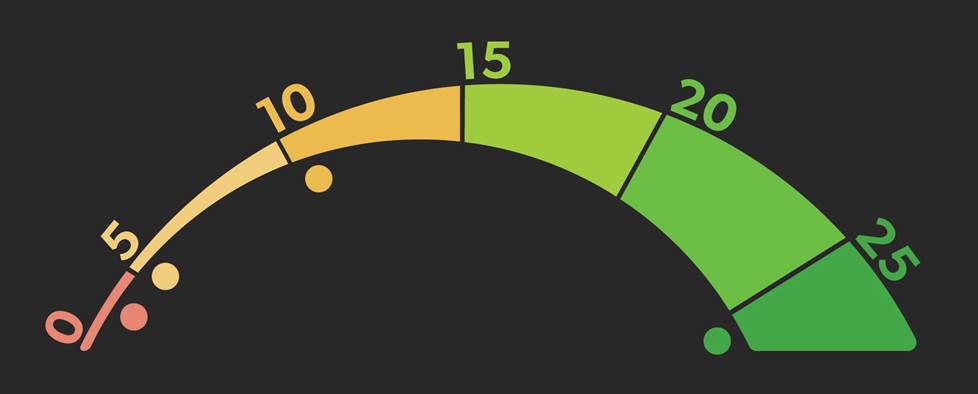 We recommend at least 10 Mbps for HD streaming and at least 25 Mbps to stream 4K.
A wired Ethernet connection will give you the strongest, fastest, most reliable network connection and won't interfere with any other streams in your home. But of course, that's not always possible. Sometimes your TV set is too far away from your router and some streaming devices don't even have an Ethernet port.
If you have trouble streaming video via Wi-Fi, a new wireless router or Wi-Fi signal booster may be in order. Some routers let you put streaming video first in line for available bandwidth.
Want to watch network or local TV? Try an antenna
The right indoor or outdoor HDTV antenna can help you pull in broadcast TV. Local programming and major network fare is still broadcast for free in high definition. That means you can still get popular shows like The Bachelor, This is Us, Black-ish and The Masked Singer with an antenna. In fact, 89% of U.S. households have access to five or more local stations — and some people don't even know.
Perhaps they have a Smart TV, but basically only watch Netflix. They don't realize that a simple indoor antenna will pull in FOX, CBS, NBC, and ABC. Plus, you can pick up "digital sub-channels" like CW, MyNetwork, or MeTV.
You can find out what broadcast channels are available in your area using this tool from antennaweb.
My parents live 15 miles outside of Charlottesville, so they can use a basic antenna and pick up all the major networks — including most NFL football games — in crystal-clear high-definition. But I live about 30 miles out of town, over a mountain, so I can't pick up much with a small antenna. However with an amplified outdoor antenna — like the Mohu Ranger — I picked up stations from both Charlottesville and Harrisonburg. That's about 40 miles the other way.
Questions? Contact us.
So do you think cord cutting will work for you? If so, we're happy to help. If you have any questions about the gear discussed here, please get in touch with a Crutchfield Advisor.