Getting reliable Wi-Fi around the entire house can be a challenge. Are you plagued by slow internet connections or signal loss in some corners of your home or yard? The simplest solution is to use a dual-band Wi-Fi® range booster.
Wi-Fi boosters (also known as range extenders or internet signal boosters) rebroadcast your router's wireless signal. Dual-band boosters use one band to communicate with your router, and the other band to talk to your devices.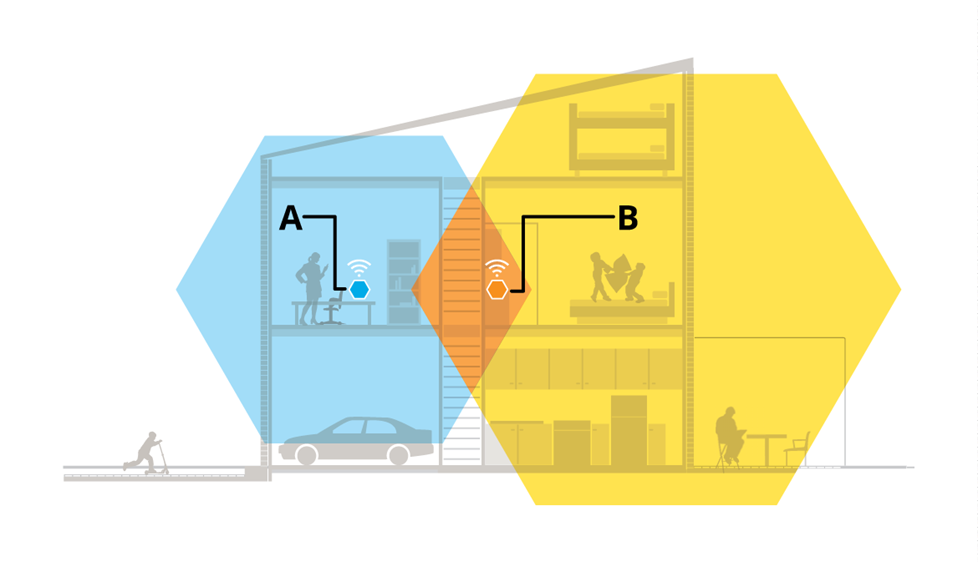 In this home, the wireless router (A) doesn't provide enough range. A Wi-Fi booster (B) amplifies the router's signal and provides better network coverage to problem areas.
Choices vary in range and amplification power. Some models plug into the wall and are perfect for tackling one problematic area of your home. Other boosters sit on a desk or shelf. They have stronger antennas that cover several rooms or a large yard with robust Wi-Fi coverage.
My experience with a Wi-Fi booster
My house was built in 1920. It has thick wooden floors and unforgiving plaster walls that impede my Wi-Fi signal. To see if a Wi-Fi booster really works, I took one home and tried it out. I placed the NETGEAR AC750 one floor above where my wireless router is located.
I went to a bedroom that consistently suffers from slow internet download speeds. I switched my phone's Wi-Fi connection between the router and the booster to compare results. I used NETGEAR's Genie app (Apple®, Android™) to test the Wi-Fi signal strength. I also used Ookla's Speedtest app (Apple®, Android™) to measure download speeds. Here are the results with the booster switched off: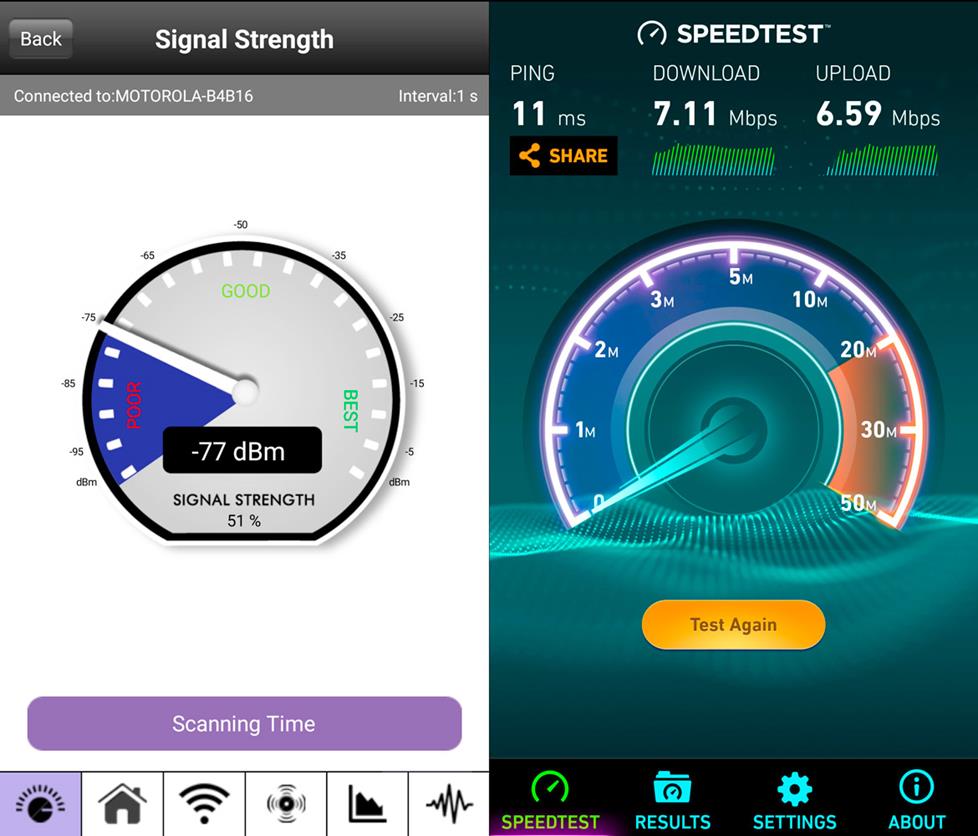 In the test location, my router's signal strength checked in at a meager 51%. No wonder Netflix® streams so slowly in this room.
Here's what happened when I switched the Wi-Fi booster on
Setup was simple. I plugged the booster in and spent a couple of minutes connecting it to my network through my phone's web browser. Just like that, problem solved. Here are the test results: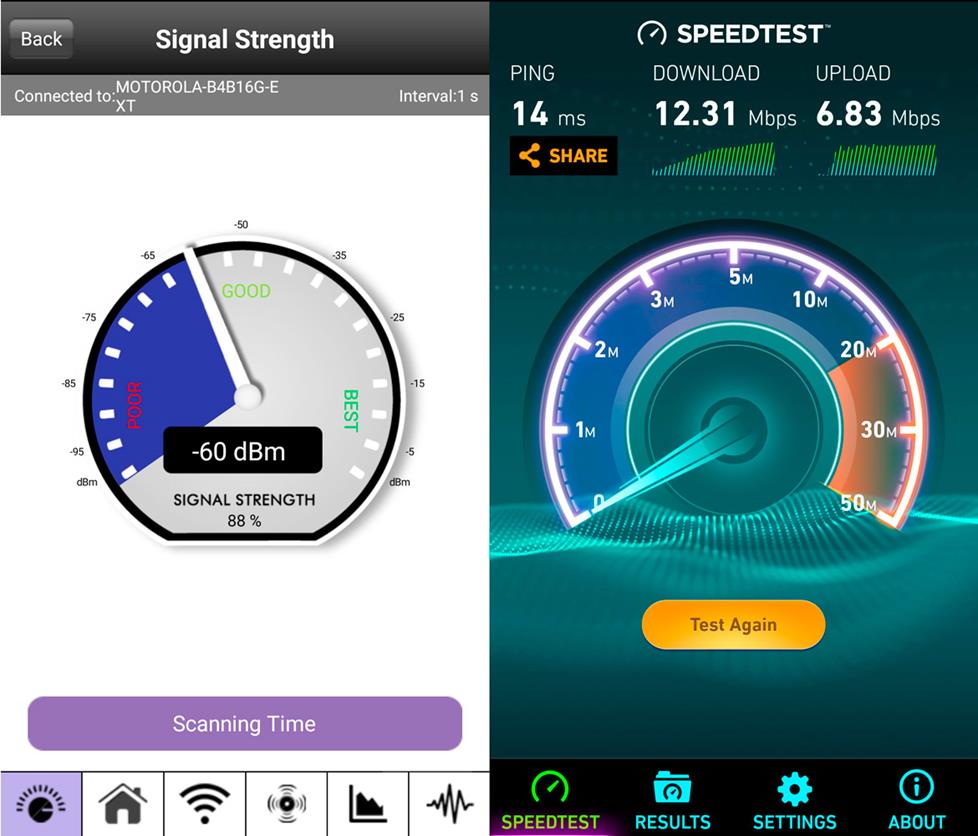 The booster brought the wireless signal up from 51% to 88%. It delivered downloads nearly 75% faster.
See how Wi-Fi boosters work
Here's a Netgear video that explains the benefits of Wi-Fi range extenders and shows how a wireless booster works in a typical home.
Ethernet-over-powerline - another way to extend your network
Streaming 4K video or gaming online? Sometimes a wired network connection is the best way to go. Here's a simple way to create a hard-wired network across your house: an Ethernet-over-powerline kit. These modules use your existing electrical wiring as a network cable. Plug one in near your router, and the other where you want network access. You can now connect a computer, Smart TV, or gaming system for high-speed network access.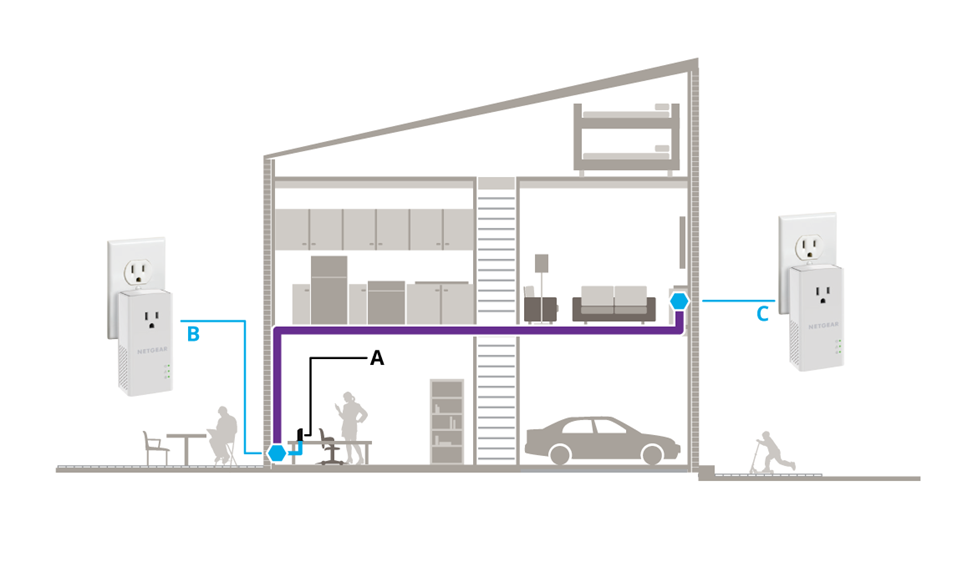 Make high-speed network access across your house simple. Connect a powerline module to your router (A). Plug the module into a nearby wall outlet (B). Place a second module wherever you want hard-wired network access (C).
Orbi is a router and range extender
NETGEAR introduced a product in 2016 called Orbi. It's a fast, powerful router that plugs in wherever your modem is located. Plus, it has an additional satellite that repeats and boosts the original signal. Used together, the modules can cover up to 4,000 square feet with strong, fast Wi-Fi. They use a single Wi-Fi name (SSID) so you experience seamless connectivity as you roam throughout the house. Orbi is great for wireless multi-room audio systems in large homes, too. They need to communicate over a single SSID.
Better range and speed for gaming and movie streaming
My fellow copywriter Eric took an Orbi home to try it out. He connected it to his existing NETGEAR AC1600 router and placed the satellite at a Wi-Fi pain point in the home — near the PlayStation® 4. When he did a speed test afterward, the Mbps had nearly quadrupled. His teenaged son spent his next online gaming session laughing with friends instead of complaining about lag! Very cool.
A long-range router solution like Orbi may be a better investment than an old-school Wi-Fi booster. The latest mesh network packages like the Linksys Velop and Google Wifi are perfect for large houses with lots of bandwidth-hungry internet users.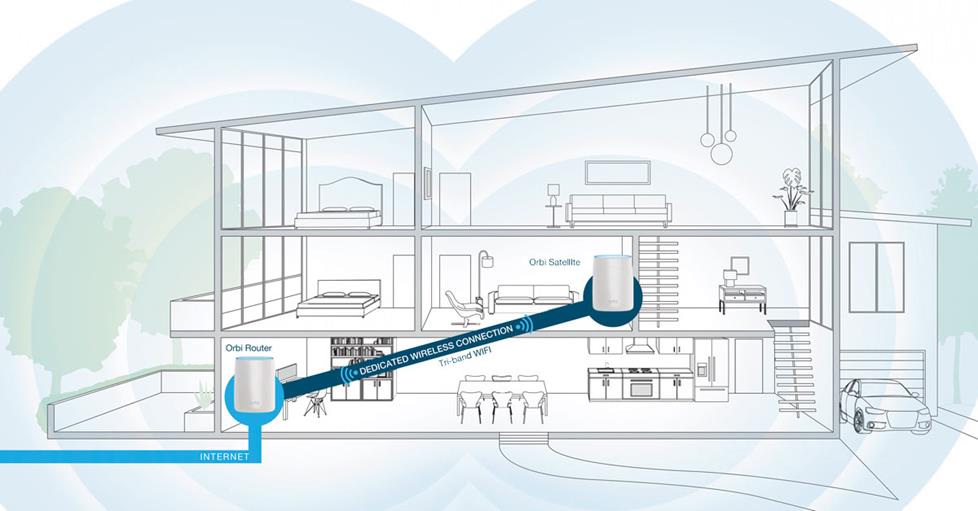 The NETGEAR Orbi uses a powerful tri-band router and a dedicated satellite to cover up to 4,000 square feet with strong Wi-Fi signal.
Learn more about improving your network
Wireless technology has advanced a lot over the last few years. If your router doesn't support the latest Wi-Fi standards, you may not be getting the most out of your devices. If it's been a while since you've upgraded your router, it's worth considering a new one. Check out our wireless router buying guide as well as tips to building a stronger home Wi-Fi network to get started.
We can help
Want friendly, one-on-one help choosing the right wireless booster for your home? Our expert Advisors can help. Call or chat with us today for free, personalized advice. Free lifetime tech support is included with every Crutchfield purchase.