Audiofrog prides itself on being the best option for anyone doing a custom car audio installation. Their speakers and crossover networks are ideal for nearly anyone looking to install high-end car audio, and each Audiofrog component includes substantial installation hardware, designed to make the potentially tricky process of installation go more smoothly. When you buy Audiofrog components, you'll have options.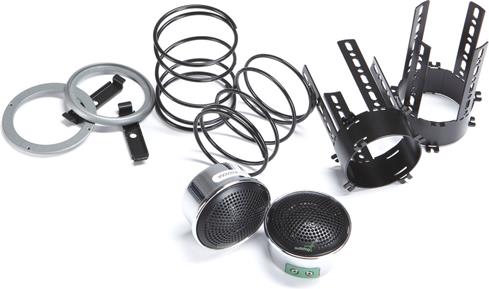 Audiofrog provides multiple options for mounting their GB10 tweeters.
How to mount your tweeters
If you're flush mounting, the GB10 employs a spring-pressurized mounting technique to firmly install the 1" tweeter. The GB15 uses a threaded design to lock the 1-1/2" tweeter in place. Both tweeters are perfect fits for a 1" or 1-1/2" saw cut if you are fabricating a mounting location.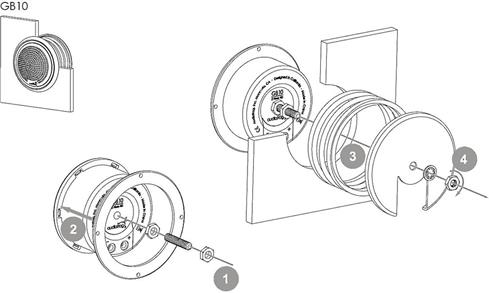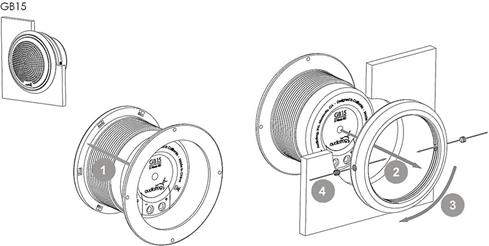 These diagrams from the Audiofrog owner's manual illustrate the 4-step installation of their tweeter mounting hardware.
If you are mounting the GB10 or GB15 behind an interior panel, Audiofrog supplies a versatile mounting bracket with bendable or removable metal straps for installation on tricky or uneven surfaces.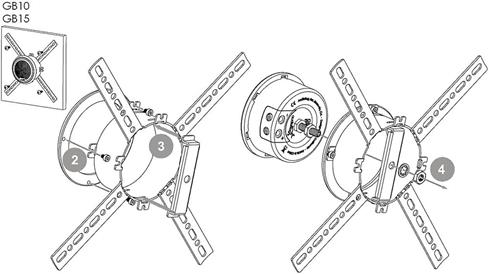 An example from the Audiofrog owner's manual demonstrating yet another mounting solution for a not-so-friendly surface.
Plenty of options with midrange mounting
Audiofrog takes a similar approach with the GB series midrange speakers, giving you no shortage of options, whether you're after a custom or factory look.
Installation hardware included with the speakers
The GB25 2-1/2", GB40 4", and GB60 6-3/4" midrange speakers all feature an all-metal grille and mounting kit with these removable parts:
A stamped steel backing ring that can be used as a retainer for grille upholstery or used to secure the trim ring and/or the speaker to the mounting panel.
A cast aluminum grille tray that can be painted, polished, upholstered or used instead of traditional wood or MDF rings for custom fabrication.
A height-adjustable, chrome-plated trim ring and grille retainer to provide a finished look when the tray is upholstered, used in custom fabrication or when used to panel-mount the grille mesh without the tray. The trim ring can be painted.
A rubber U-channel that secures the grille mesh and prevents unwanted vibration.
A custom perforated grille mesh that can be painted. Additional logos are included in case you choose to paint the grille.

Installation options
Depending on your installation needs, you have five options for mounting your midrange speakers:
Traditional grille assembly using the aluminum tray
Panel mounting grille assembly without the aluminum tray
Traditional speaker mounting.
Panel mounting with speaker mounted from behind
Panel mounting with speaker mounted from the front
Bend Tabs to secure assembly with panel in between the rings
And if you're mounting the GB60 in a factory location, you'll find the sturdy 6-1/2"-6-3/4" adapter to be an essential tool.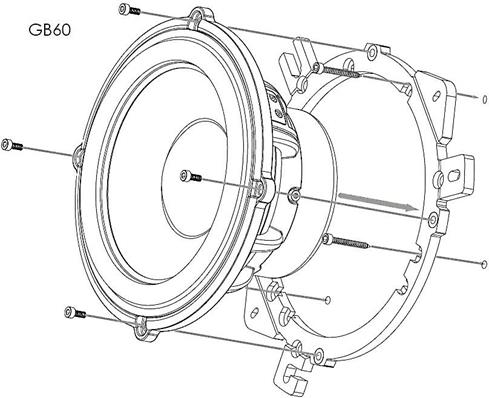 Why are mounting options so important to Audiofrog?
Founded by industry vets who have spent years building award-winning custom car audio systems, Audiofrog has seen the dark side of countless car interiors. The mounting packages included with Audiofrog products are their premium solutions to the most common installation scenarios. Not all installations are tricky or time-consuming, but when they are, being prepared with the right equipment can save you hours and lots of Advil™.
If you encounter any trouble when installing Audiofrog products, our tech support team is only a phone call away.
Learn more about Audiofrog
For more information on Audiofrog's full lineup, just give us a call. Meanwhile, take a look at our other Audiofrog articles: