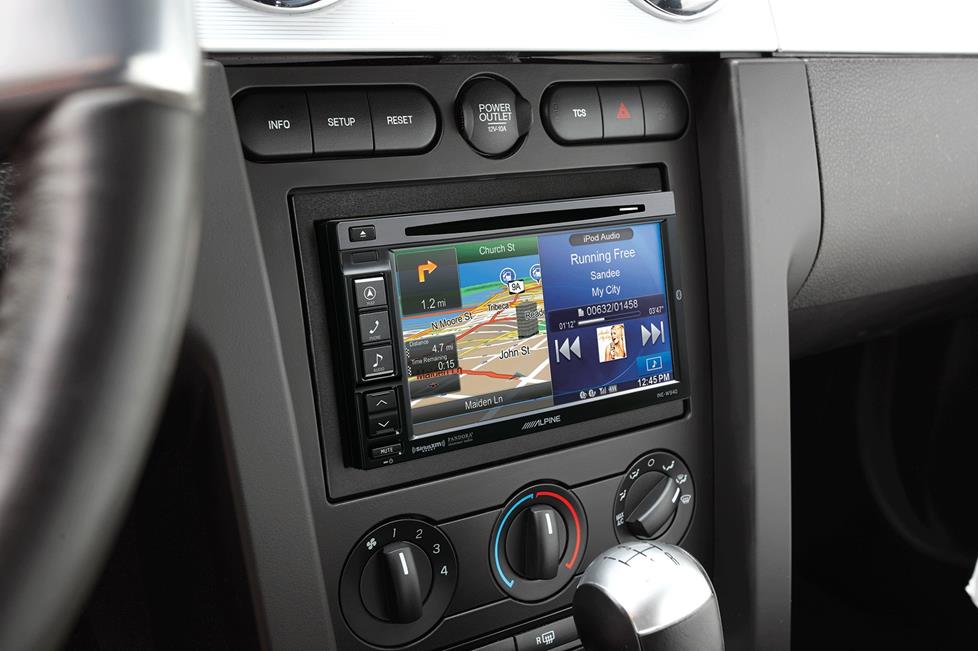 In-dash navigation receivers are great for road warriors because they're typically very versatile and can put you in command of a variety of information, entertainment, and communication sources through one device. Not only will you be able to access your music through discs, files, or the radio, you'll also be able to access the music and road-ready apps on your smartphone in many cases. And the receiver's built-in GPS guidance is often much more reliable than smartphone mapping apps, especially if you're traveling through areas with spotty cell coverage.
What should I look for in an in-dash navigation system?
Accuracy, speed, and ease of use
These are all elements which can't necessarily be quantified in a specifications chart, but are vitally important to your overall enjoyment, and to the system's utility. If you read reviews of various navigation systems, pay specific attention to the author's opinions of the navigation accuracy, the relative speed of route calculation and recalculation, and the ease of working with the screen's control interface.
Screen size and resolution
Perhaps the most appealing aspect of an in-dash navigation system is the size of the screen that shows the maps you'll use to get where you need to go. Hardly surprising, the bigger the better. Screens can range from just over 6" measured diagonally to over 10" in size, but most range between 6.1" and 7". No matter what size you choose, you should get excellent, at-a-glance visibility. You might also want to compare the resolutions of the screens you're considering; the higher the resolution, the sharper the picture, and the easier the map information is to see. Since most in-dash navigation receviers also can play video from DVDs or compatible portable sources like smartphones when you're parked, you may notice better picture quality with higher-resolution displays.
The Pioneer AVIC-W8600NEX navigation receiver offers easy-to-follow maps on its 6.95" touch display.
Points of interest
Points of interest (POI) are some of the most useful features in any navigation system. They help you find various locations in unfamiliar towns, including restaurants, hotels, gas stations, and even ATMs. The more POI a navigation system has, the more options you'll have when you're on the road. Many systems let you program several stops along the way to your destination. Look for this feature when you're comparison shopping.
Real-time traffic data
Some systems are compatible with real-time traffic services. You can receive real-time traffic information, including traffic jams, construction, and even average speed of traffic along the programmed routes you're traveling. This doesn't just benefit cross-country travelers — it's especially handy for people with long commutes to and from work. Most traffic services are limited to major metropolitan areas. Depending on the navigation system, this service might require a monthly subscription fee.
Map updates
Most in-dash navigation systems enable you to update the maps and navigation data, usually by loading new data into the built-in memory. Map updates are released periodically and reflect the latest map information available. You shouldn't have to update your maps too often; once a year should be enough for most regions. Prices of map updates depend on the manufacturer of your system, and can range widely.
One thing to keep in mind is that different receiver manufacturers have different computer requirements when it comes to downloading map updates. Some map updates work fine with both Mac and Windows operating systems, but others are Windows-only. Make sure to check the manufacturer's website to see their requirements before choosing a receiver.
Smartphone integration
Because most in-dash navigation receivers offer touchscreen control, they can be used to emulate certain smartphone features, including access to helpful travel and streaming music apps. Many receivers now feature some sort of "app mode" that allows some degree of control over select apps through the receiver's display. In some cases, there can be 2-way control between the smartphone and receiver for selecting music and perfroming other functions. App functionality differs from receiver to receiver, but smartphone audio control typically requires either a wired or Bluetooth® connection, and video playback through the receiver from the smartphone can usually only be done when the vehicle is in park with the emergency brake engaged.
Apple iPhone® and Android™ smartphone users can now take advantage of the Apple CarPlay® and Android Auto™ platforms through select navigation receivers. Compatible receivers display car-optimized interfaces of basic phone and app functions on their screens when a smartphone is connected, allowing drivers to check out maps, control music, and more, either with simple fingertip operation or by speaking aloud. The receivers can even read incoming texts out loud and allow drivers to reply using just their voice.
How do in-dash navigation receivers fit?
Dash opening size
Most in-dash systems fit 4" openings (also known as double-DIN), while some fit standard 2" dash openings (called single-DIN), just like standard stereos. The monitor of a single-DIN retracts into the chassis when you turn the power off, then motors out and flips up when you're ready to use it again. The screen of a double-DIN sits flush in the dash, as though it were a factory-integrated component. For the most part, the one you'll need depends on the dash opening you have (if you prefer a retractable screen, you can use single-DIN systems in many double openings with the help of an adapter kit; double-DIN systems will only fit double-DIN openings).
Custom-fit options
A small number of in-dash navigation receivers are designed to replace factory double-DIN stereos while retaining a factory look. You'll be able to enjoy guidance without having to relearn the controls on your dash.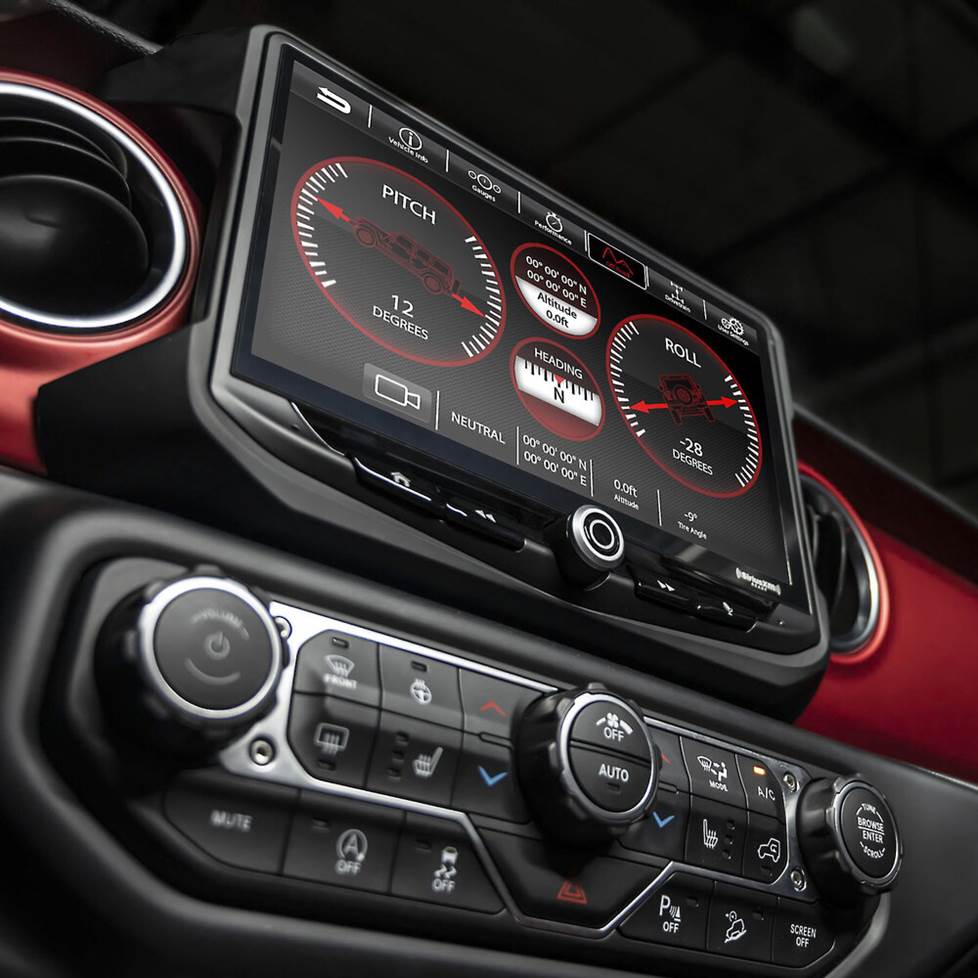 Stinger's custom-fit HEIGH10 receiver is part of the RB10JW18B package for select 2018-up Jeeps offering a 10" display and navigation with an optional SD card purchase.
Besides handling navigation, these systems are also full-function car stereos. So you might want to check out our Car Stereo Buying Guide for a heads-up on other features to look for in your new stereo, such as Bluetooth connectivity, HD Radio™ reception, satellite radio compatibility, and iPod® controls.
And when you're ready: Shop for in-dash navigation receivers.