In a nutshell: Digital media and multimedia receivers make up the bulk of the car stereos we carry. In this article we'll dig into what sets them apart from other receivers, why they're so popular, and most importantly, which one is right for you.
B
uying a new in-dash receiver for your car used to revolve around two basic choices: CD or cassette. But cassettes are a faded memory, and in today's age of streaming music, you might not even own CDs anymore. This fundamental change in how we listen to music has spawned new categories of in-dash players that are generally smartphone-centric.

To touchscreen or not to touchscreen...
When looking at stereos that don't have disc players, you'll often hear two terms used to describe them: digital media receivers and digital multimedia receivers. What's the difference?
A touchscreen interface.
Digital media receivers focus on audio playback and tend to have a more "old school" car stereo look, with most of them built for single-DIN application.
Digital multimedia receivers bring video capability into the fold and open up possibilities with touchscreen menus that make source selection and EQ adjustment a lot easier. Thanks to innovative designs like fold-out and "floating" touchscreens, these receivers fit in more dashes than ever before.
So what makes sense for you? The best way to start is by entering your vehicle information in our vehicle selector tool to filter out the options that don't fit in your car. From there, you can decide on the features you need the most.
What's the same about them?
Digital media receivers and digital multimedia receivers have one big thing in common — they do not play CDs or DVDs. However, all of these receivers still offer loads of options like:
USB ports
Bluetooth connectivity
SD card slots
auxiliary inputs
built-in HD Radio
SiriusXM-compatibility
And with every new year, manufacturers take big strides in making these receivers easier and easier to use with your smartphone.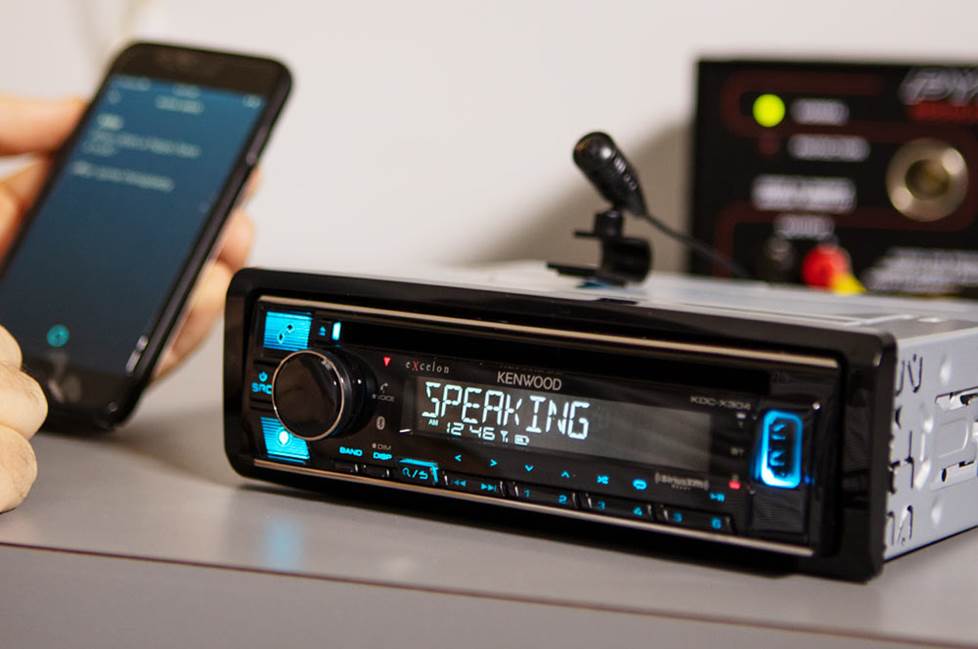 Voice control — a popular new feature
A wireless connection between your smartphone and many car stereos gives you push-button access to the voice assistants you use most, like Siri® and Amazon Alexa. Ask for directions, compose a text, control smart devices, and more, all while keeping your eyes on the road. Check out my experiment using an Apple CarPlay-equipped receiver to get a feel for what else you can do in the car with Siri's help.
And when you're shopping, remember to confirm that the stereo you're considering has this voice control feature.

Why to buy a digital media stereo
Digital media receivers are generally our most affordable car stereos. So, if budget is your priority, you'll want to start with these. Then, it's a matter of what music sources you use the most.
At the less costly end of the spectrum, you can count on:
built-in AM/FM tuner
Bluetooth connectivity for making handsfree calls and streaming music
USB input for charging a smartphone and playing stored music files
3.5mm auxiliary input for playing music from an older music player
preamp outputs for use with an external amplifier
As you go up in price, you'll gain features like:
additional USB inputs
playback of high-resolution music files
built-in HD Radio tuner
app support for music services like Spotify on your compatible smartphone
enhanced smartphone control and integration of virtual assistants like Amazon Alexa
satellite radio compatibility
expansive EQ tools
better preamp output options
If adding a touchscreen to your dash isn't a priority, installing a digital media receiver lets you incorporate a whole lot of terrific audio features into your vehicle for a fraction of the cost of the least expensive digital multimedia receivers.
Digital media receivers also make a lot of sense for vintage vehicles (especially those that didn't accommodate a radio in the first place). In particular RetroSound has many vehicle-specific options to make integration easy on the eyes in a classic dash.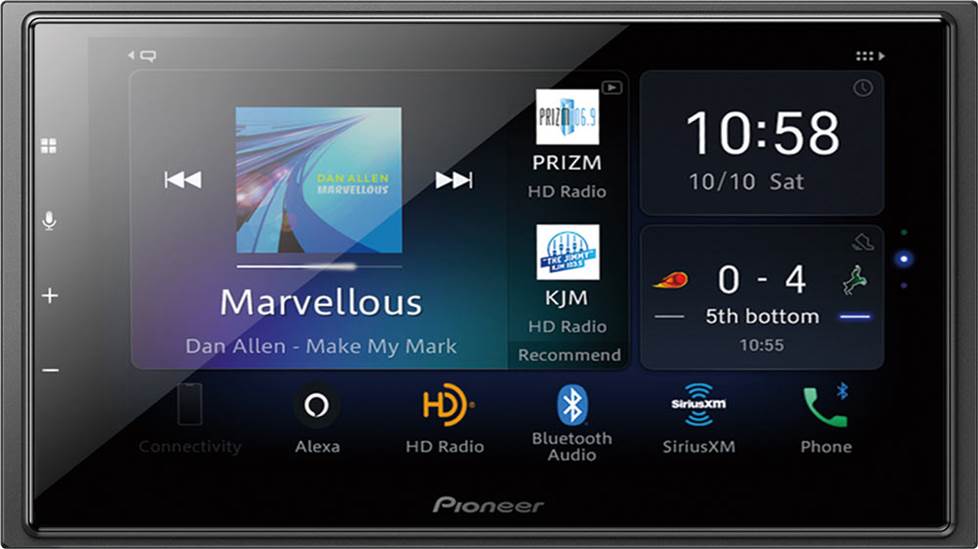 Why to buy a digital multimedia stereo
If you rely on your smartphone for more than just phone calls and streaming music, stepping up to a digital multimedia receiver makes a lot of sense. You'll have your choice of the features above, plus next-level smartphone integration and video capability.
Opting for a digital multimedia receiver really steps you up from traditional car stereo to contemporary car command center. Integrating touchscreen control and driver assistance features, your receiver provides more than just entertainment — it can enhance your driving experience. Let's explore how...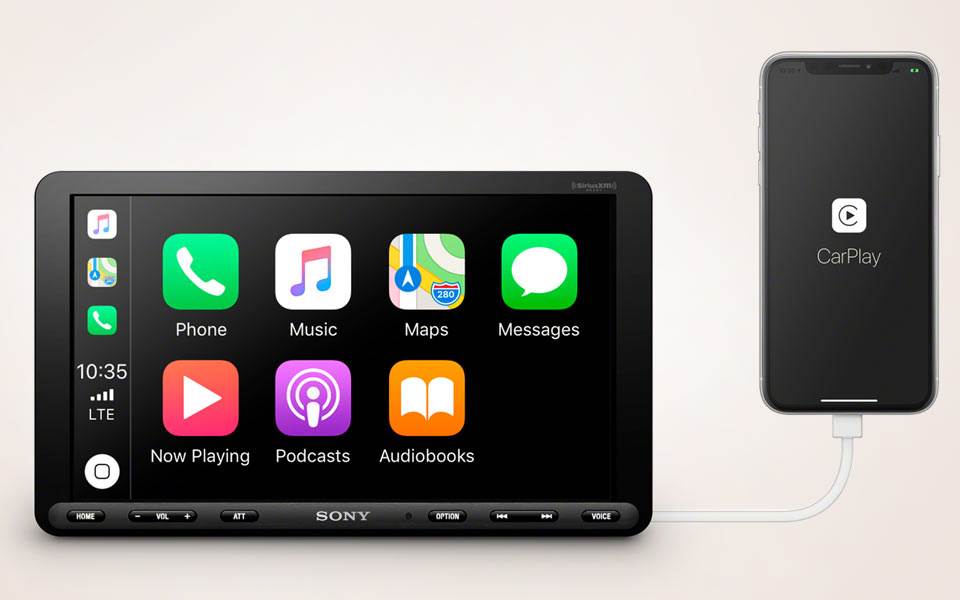 Apple CarPlay® and Android Auto™
Built-in Apple CarPlay and Android Auto can be found in more digital multimedia receivers than ever, making interaction with your dash's touchscreen feel as familiar as with your iPhone or Android.
The list of apps compatible with Apple CarPlay and Android Auto is long (and exciting). With touchscreen control over your favorite app in the car, you'll gain a unique interface optimized for use in the car. Listen to podcasts on Stitcher, music on Spotify®, catch up on the news on NPR One, and most importantly, get directions and traffic updates with Waze. That's just the tip of the apps-berg.

Convenient sound-tweaking tools
Controls beyond basic bass and treble adjustments let you tailor the music to your car's acoustics. Many digital media receivers incorporate expansive sound-sculpting tools, but using the touchscreen interface of a digital multimedia receiver opens up new possibilities and makes adjustment easier than ever. Tweaking time alignment and EQ curves in some digital multimedia receivers can be as simple as dragging your finger across the display to manipulate your sound in real-time.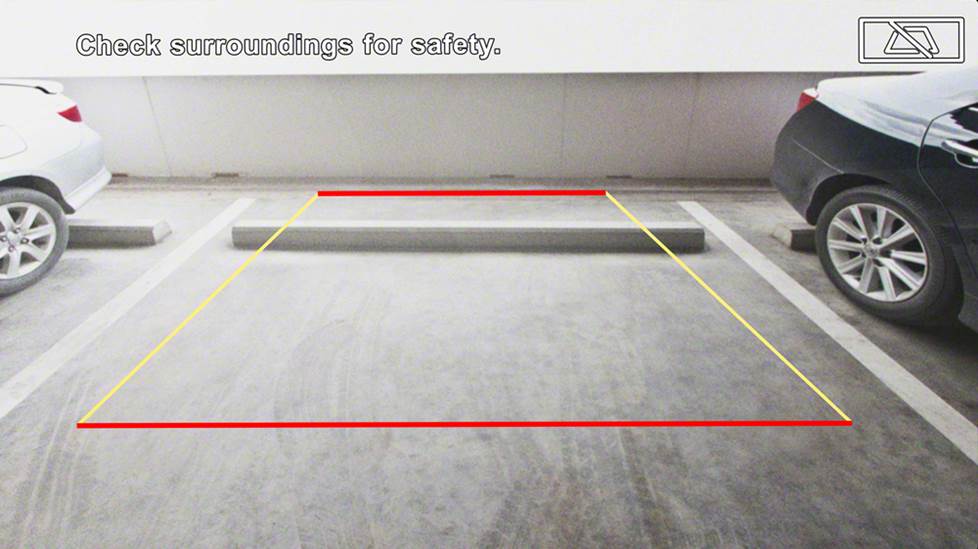 Adding a backup camera
Installing a new car stereo is a great time to add a backup camera to your vehicle, and a digital multimedia receiver acts as the monitor for your new cam. Some let you incorporate additional cameras, like dash cams and trailer hitch cams.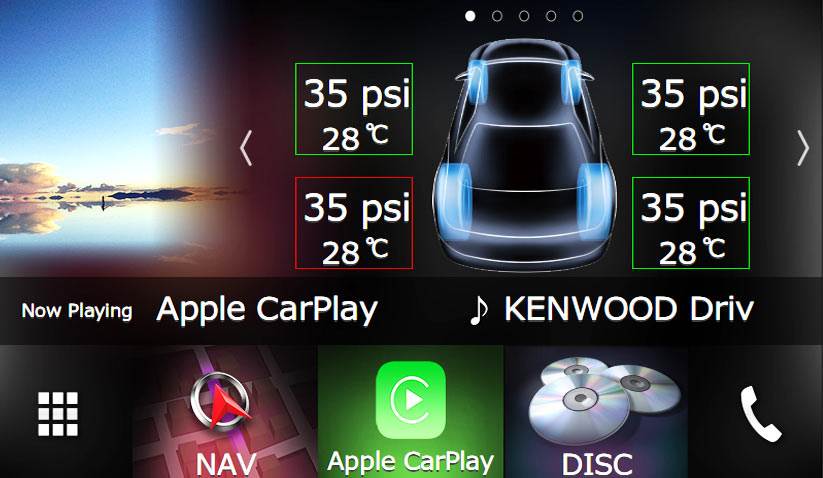 Vehicle integration perks
Keeping important factory features like a factory backup cam, steering wheel controls, and access to vehicle data is understandably a priority when installing a new car stereo. With an iDatalink Maestro radio replacement package and a compatible digital multimedia stereo, you'll have the best upgrade experience available.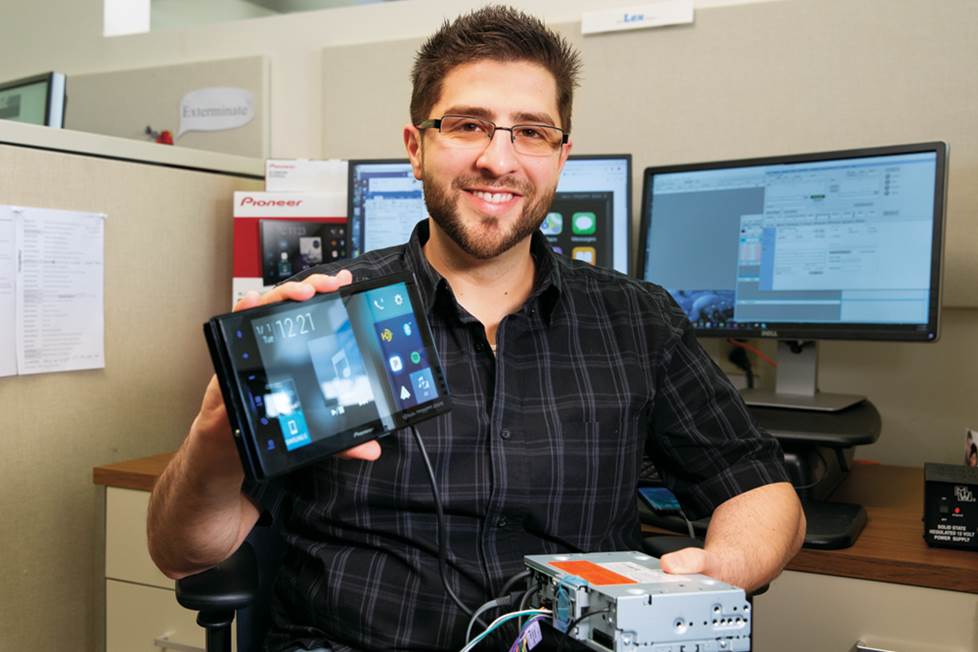 Extra-large screen
Factory radio displays have gotten bigger and bigger in recent years, and our digital multimedia receiver selection has kept up with screens larger than 10". Using a "floating" screen design, these receivers can fit in dash openings that previously could not accommodate touchscreen car stereos. A bigger touchscreen display makes at-a-glance stereo operation easy and fun.
What's the next step?
Write down a list of the features you most want, then look over the selection of stereos that fit your car. Or just start browsing our receivers to see the styles and options that are available.
And don't hesitate to give us a call if you have any questions (1-888-955-6000). Before you know it, you'll be riding around enjoying your music library on the perfect car stereo.