In this article, we'll discuss the assortment of GPS navigation products that we carry:
Finding your way around used to be relatively straightforward, as long as you could read a map, use a compass, or follow celestial bodies. In today's world, it helps to have lots of information at your fingertips, in case you find yourself off the grid, stuck in a traffic jam, or just needing a cup of coffee while in an unfamiliar location.
GPS navigation offers solutions to many problems, and comes in many flavors to cover a variety of applications. This introduction can help you figure out the ways you might want to incorporate GPS into your drives, hikes, or cruises, and from there you can use our shopping guides to learn how to choose the right model for you.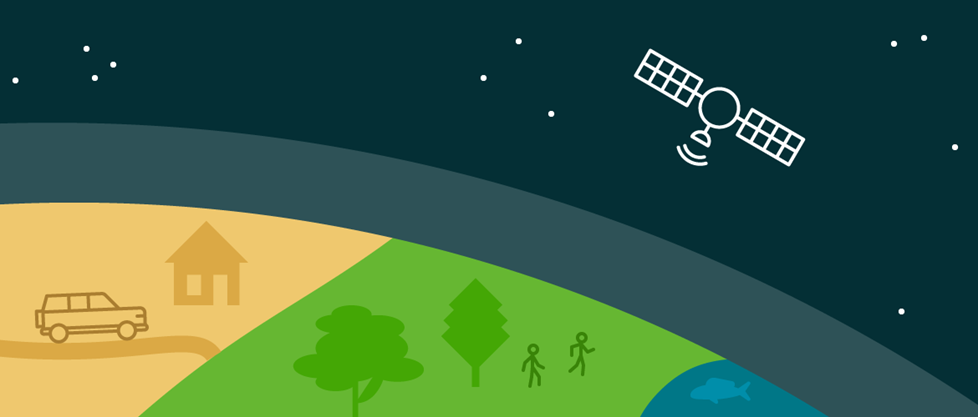 What exactly is GPS navigation?
GPS stands for Global Positioning System, which is a dedicated satellite network orbiting the planet over North America. GPS requires that you have an antenna or receiver for a satellite to find your location and start tracking. These satellites track the positions of millions of devices at once, so they can deliver information such as where traffic jams are developing to GPS systems.
How accurate is GPS navigation?
The systems covered here are accurate to about 15 feet and employ advanced mapping technology to help users find the best route to their destination, or to locate a specific destination near their current position.
Navigation systems in the car
The most popular use of GPS navigation is to get driving directions when traveling. There are three ways to use in-car navigation: stereos with built-in navigation, portable GPS navigators, and mapping apps on your phone. Let's discuss the benefits of each.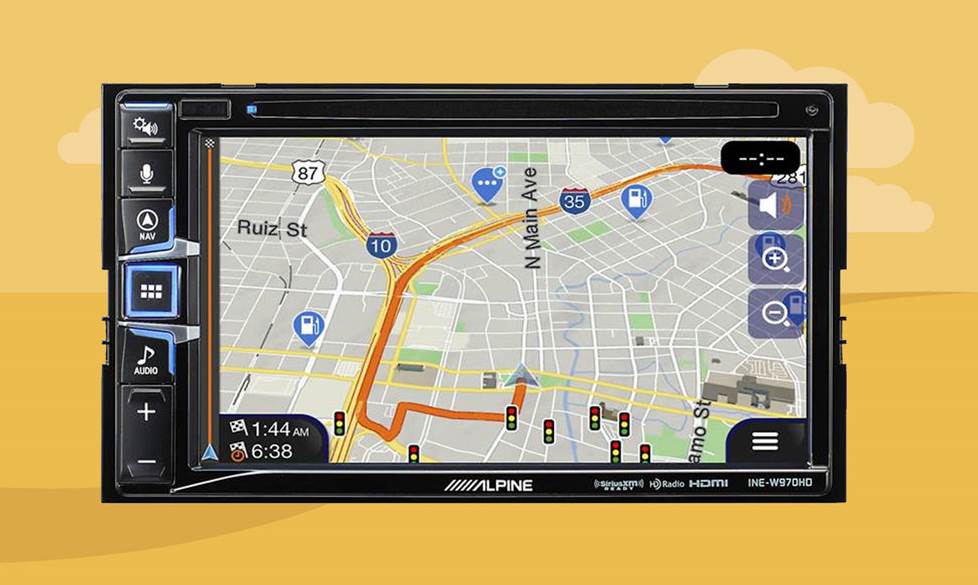 The Alpine INE-W970HD in-dash navigation receiver boasts accurate navigation, smartphone integration, a disc player, and a 6.5" touchscreen.
In-dash navigation
If you want to add the convenience of a large display and audio enhancements, look for an in-dash navigation system. A typical in-dash navigation system consists of a car stereo with a touchscreen (ranging from 6.1" to over 10") and an external GPS antenna. Some in-dash systems include a DVD player, but lately trends are moving away from disc playback and toward streaming or playing media files only. Installation of an in-dash system is basically the same as that of any other touchscreen radio, with the addition of the placement of the GPS antenna.
Read our In-dash Navigation Shopping Guide for more tips on how to choose an in-dash system, or compare some of Crutchfield's top sellers in our Best In-dash Navigators article. For more detailed information on how to connect a GPS system to your car (including tips on antenna placement), see our Navigation Installation Guide.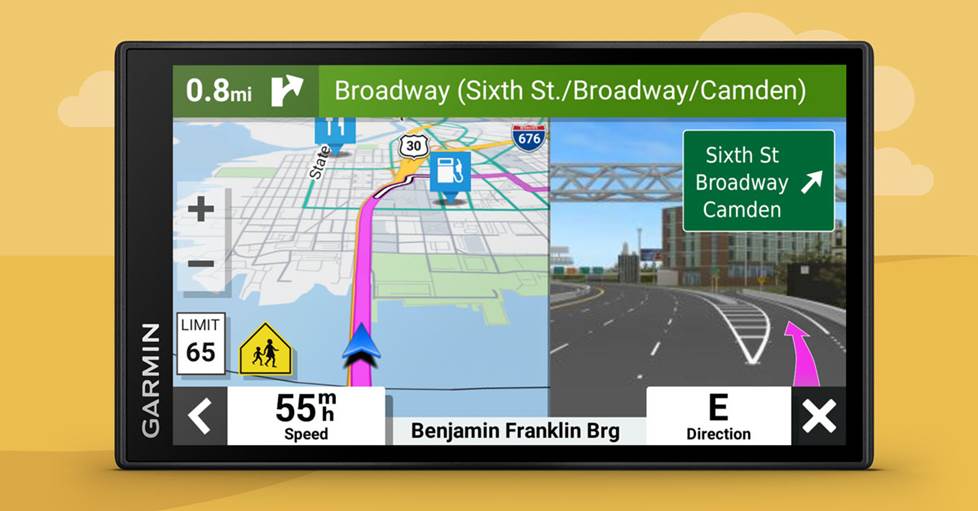 Garmin's DriveSmart 66 portable navigator offers a 6" display and easily moves between vehicles for convenient guidance.
Portable car navigators
Portable GPS navigators are ideal for anyone who wants the convenience of a navigation system in their car without a permanent installation. These portable units attach quickly to the windshield, dash, or console, and use a 12-volt adapter to draw power. They're easy to transfer from vehicle to vehicle and feature bright color screens that range from 4" to 10". Portable GPS navigators also include touchscreen controls, voice prompts, a built-in speaker, and an integrated GPS antenna.
Nearly all current portable GPS devices employ built-in Bluetooth® connectivity for hands-free calling and to pull over real-time data from a connected smartphone. Many also have built-in Wi-Fi® connectivity so they can be updated without plugging into a computer or other USB device. Devices with built-in camera inputs can give drivers a great view of what's behind them if they have a backup camera installed. There are even hybrid devices which have a dash camera on the backside so you can record what's happening around your vehicle as you're receiving directions.
Read our portable navigator buying guide for more information.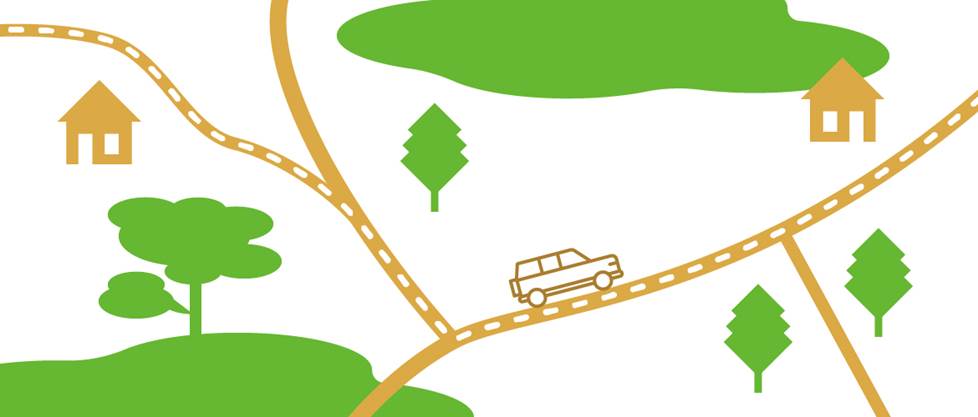 In-dash navigation vs. portable navigation — which is better?
Before you decide between in-dash and portable navigation for your car, you need to determine if you just want better, easier-to-follow directions or if you're going the distance with improved sound, smartphone app interactivity, and other features. This distinction is important because the top-of-the-line portable navigators can cost nearly as much as some entry-level in-dash units.
The benefits of in-dash navigation systems include:
better car audio performance and other extras, including video playback (when parked)
integration of many smartphone apps
typically larger screens
easily doubles as a screen for backup and other cameras
constant power supply
Portable navigators can boast:
typically lower price
easy transfer between vehicles
ready to go right out of the box
simplified map updates (usually over Wi-Fi)
Why even bother when you can just use your smartphone for directions?
If you're determined to use your phone as the navigation system in your car, there are better ways to do it if you have a touchscreen radio: Apple CarPlay® and Android Auto™. These are driver-friendly applications which replicate important aspects of your phone's display on the radio's screen, and they use voice commands so you don't have to take your hands off the wheel. They work with mapping apps and utilize your phone's GPS capabilities. Both of these applications require compatible stereos.
The main disadvantages of using a phone instead of a dedicated GPS navigation system in your car include:
the phone may lead to more distracted driving due to smaller screen size and/or lack of clearly audible voice directions
the phone may require constant power so its battery doesn't drain during mapping
phone directions rely on cellular coverage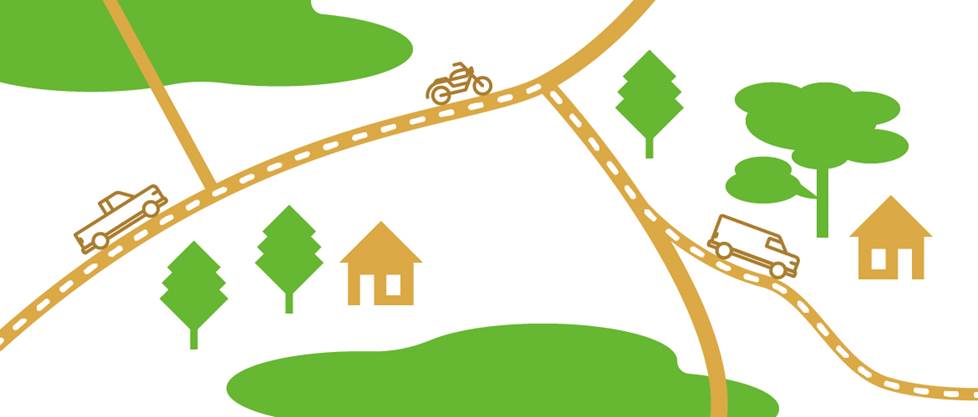 Truck, RV, motorcycle, and ATV navigation
If you're a big rig driver or RV enthusiast, you'll want to make sure your GPS navigator doesn't lead you down a restricted road or under an overpass that's too low for your vehicle. We carry specialized RV and over-the-road truck portable navigators that allow you to build vehicle profiles to ensure you're routed safely to your destination. Those routes might not always be the shortest, but they'll help you avoid potential issues with sharp curves, narrow lanes, steep hills, cargo or weight restrictions, and other hazards.
Are you into touring on your motorcycle? Check out specially designed portable navigators for motorcycles that can mount on your bike's handlebars and feature rugged construction to protect them against the elements. These navigators typically can transmit spoken directions directly to your compatible Bluetooth headset or helmet, instead of competing with road noise. And they'll usually offer buttons or glove-friendly touchscreens which allow easy operation.
Off-road navigators for ATV, UTV, and side-by-side users are becoming more popular as well. Their rugged housings prevent damage from water and dust, and they often feature detailed maps with topographic details for tracking elevation in areas without dedicated roads.
For tips on how to choose the right model for you, see our Portable Navigation Shopping Guide.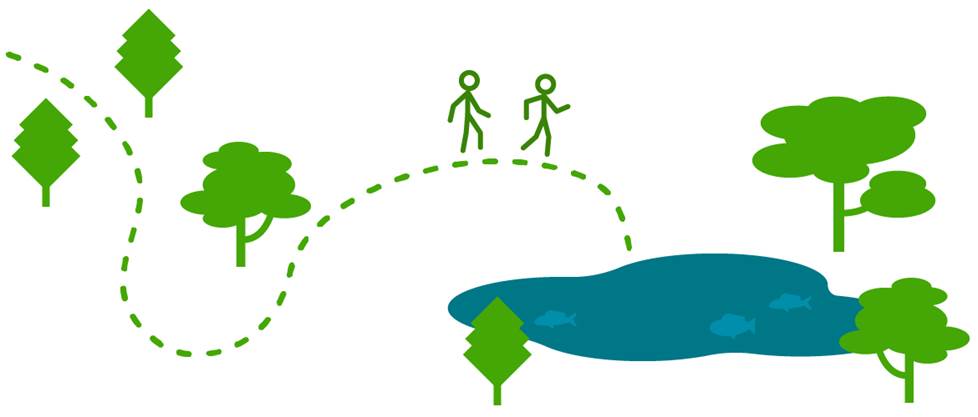 Handheld GPS
Handheld GPS navigators include models designed for hiking, off-road exploring, and geocaching. These are all great options for the outdoors, but are not optimized for surface-road driving. If you plan to use GPS primarily in your car, look for either an in-dash or portable system, as they include special features designed specifically for use while operating a vehicle, such as voice prompts, large, bright screens, and built-in speakers.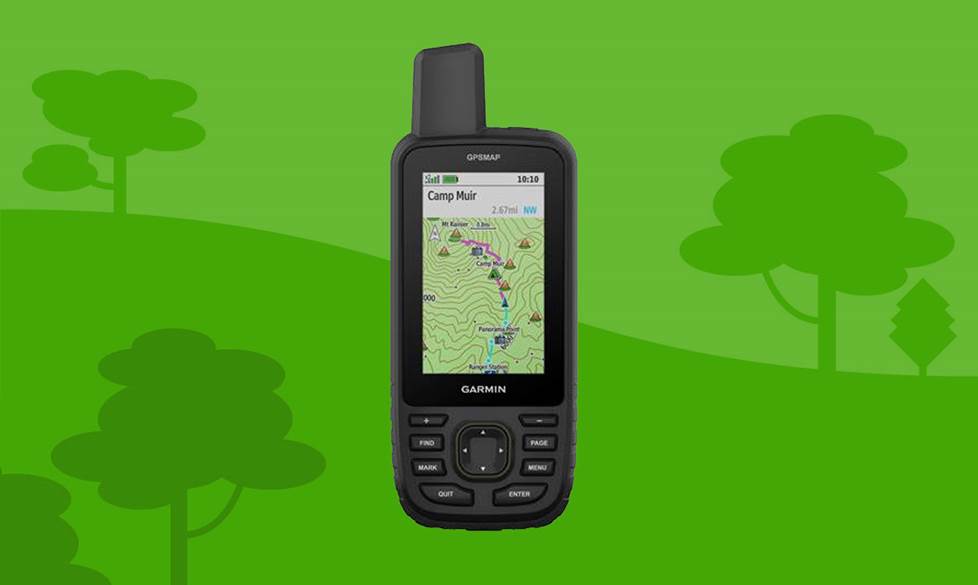 Garmin's GPSMAP 67 handheld GPS navigator offers detailed topographic maps for hikers and outdoor enthusiasts.
GPS sport watches
GPS navigation can also aid activities like biking, golfing, swimming, and running. Fitness and sport watches use GPS technology to track your distance and speed; they combine this data with biometric information (heartrate, respiration level, etc.) to analyze how your training is going.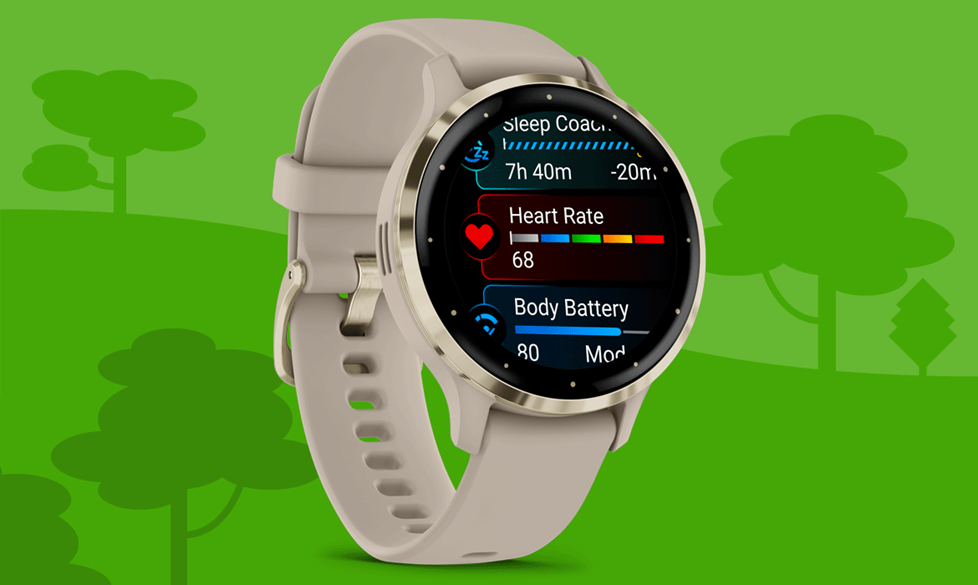 Garmin's Venu 3S GPS smartwatch offers multisport training and fitness tracking tools, along with Bluetooth connectivity and music storage.
Some watches cover a variety of activities, while others are specialized for specific sports like golf or swimming. Many watches work via Bluetooth with accessories that can more accurately measure biometrics, and there are other add-on pieces like pedals and golf club sensors which can help watches provide even more useful data.
Sport handhelds and other devices
Not everyone likes having a pricey piece of gear on their wrist while they're exercising, so there are handheld GPS options for a number of sports which can attach to a piece of equipment or stay in your pocket until ready for use. Bike computers mount on your handlebars and display key measurements you can view while steering safely. Golf GPS handhelds perform many of the same functions as golf watches (except without a band), while golf GPS rangefinders help players determine distances to holes so they can choose their next stroke.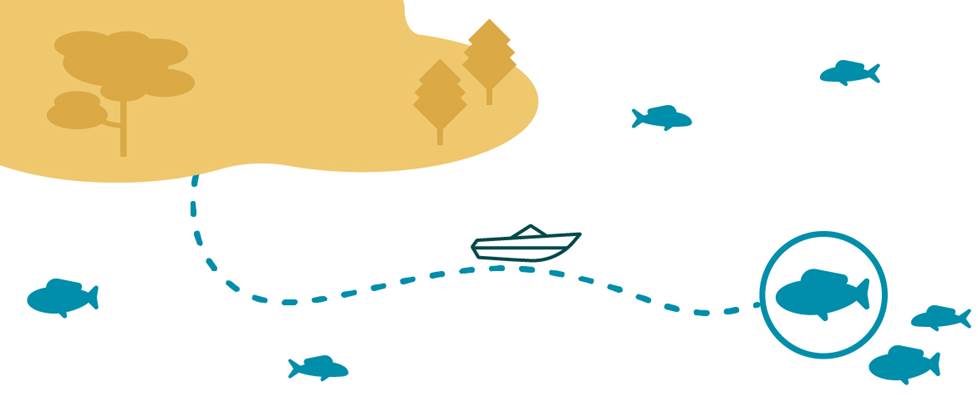 Marine GPS
Marine GPS receivers feature waterproof casings and marine chartplotter maps, and even fishing tables and celestial schedules to give you an idea of the best times to drop your line. Most can also store highway map information, so you can use your marine GPS to get you to the marina and then out to the fish.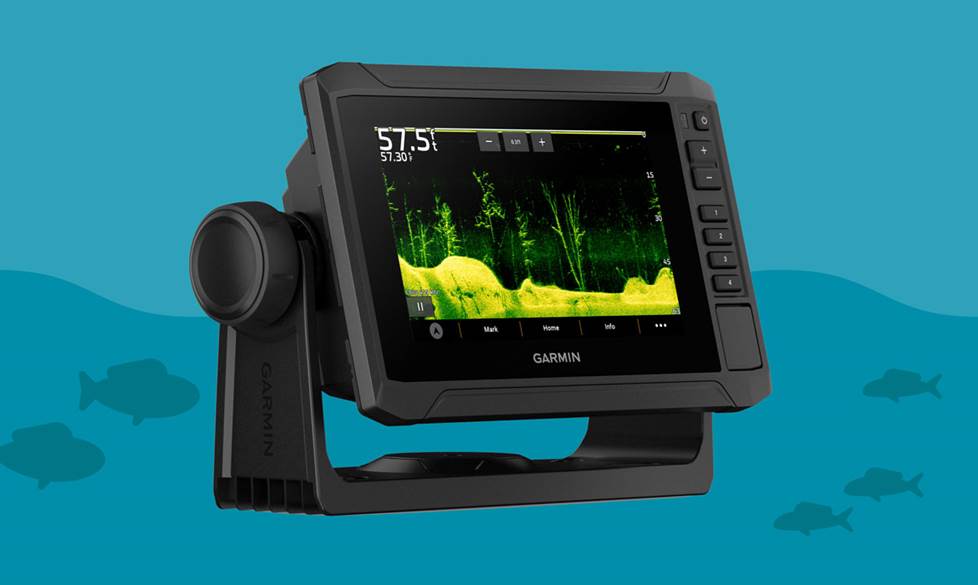 Garmin's ECHOMAP UHD2 63sv chartplotter helps you find your way around lakes, rivers, and reservoirs.
Fishfinders give you a clear, accurate picture of what's below using sonar, and their display screens really bring the murky depths to life. Once you've found a favorite spot on the lake, you can make your way back to it again and again; they'll also help you locate boat ramps and docks along bodies of water.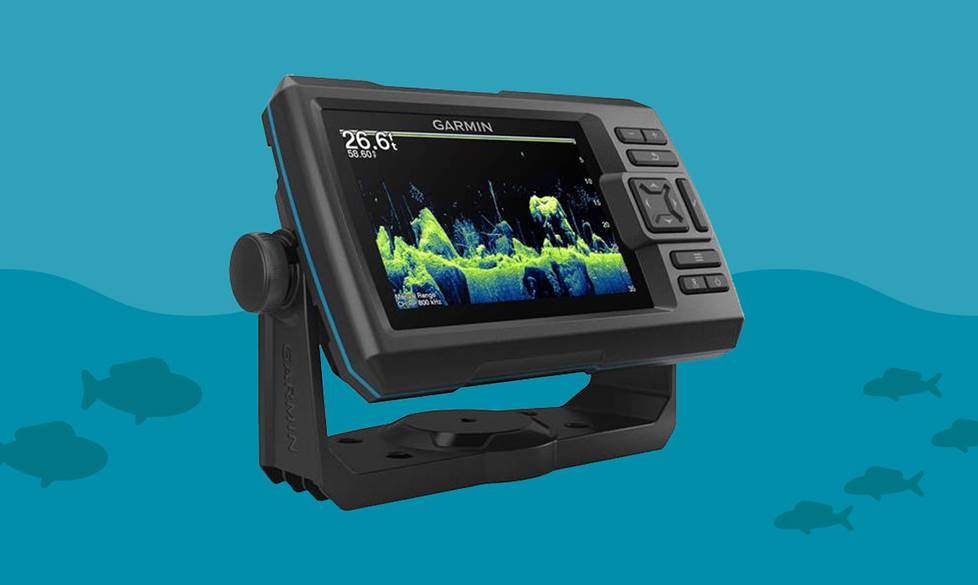 Garmin's STRIKER Vivid 5cv fishfinder gives you a clear view of the action beneath your boat on its 5" color display.
Need more help with GPS navigation?
This is meant to be a basic introduction to GPS guidance, and there are many aspects we haven't covered here. But our Advisors are happy to help with any questions you might have. Contact us, and we'll help you figure out which GPS navigation suits your needs.