Choose the right radio for your boat
Marine receivers come in all shapes and sizes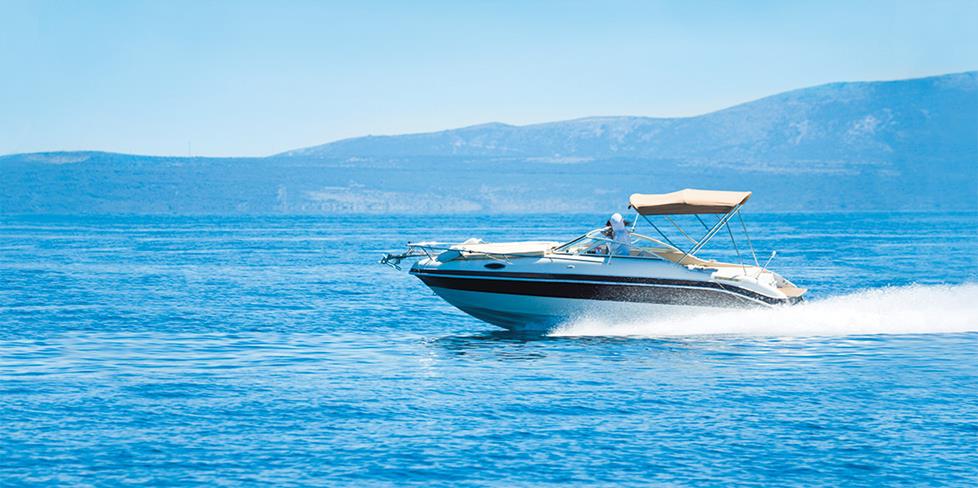 In a nutshell: This buying guide will help you find the marine-grade receiver that's right for your vessel.
As a general rule, a car stereo is a rectangular thing that goes somewhere in the middle of the dashboard. There are fiendishly complicated exceptions, of course, but the same receiver that fits neatly into a Ford F-150 can often be swapped into a Fiat 500.
Boats are a different deal. Marine receivers need to do a lot of things that car receivers don't, in conditions that aren't always safe from the elements. And then there's the question of where to put your new receiver. Larger boats offer plenty of room in the dash or bulkhead, but smaller boats have a lot less space – sometimes next to no space – for a wide array of essential electronics.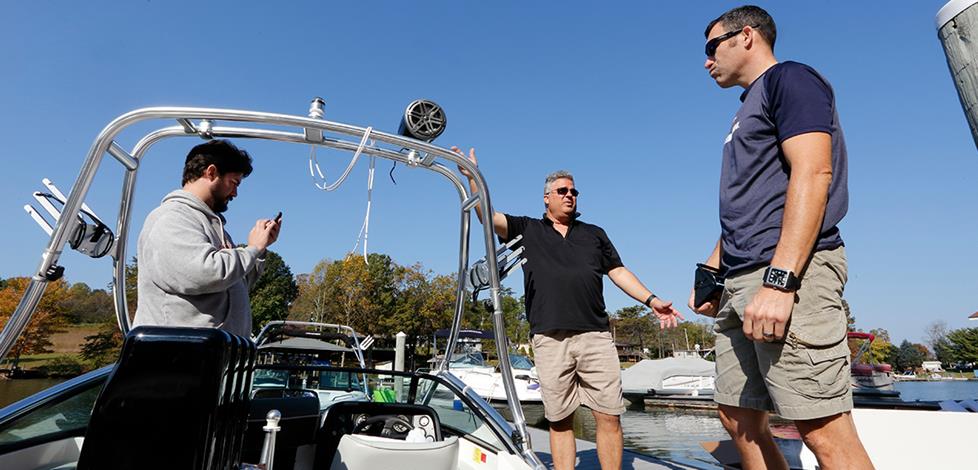 Find a receiver that fits where you want it to
Marine audio manufacturers know this, of course, which is why boat receivers are available in a variety of shapes, sizes, and configurations. From compact (but feature-packed) gauge-style receivers to high-tech, NMEA 2000-compatible models, there are lots of great choices out there. Choosing the right one for your boat will depend on the space you have for a receiver, the sources you need it to play, and the other electronics you want it to work with.
Our handy guide will help you find the marine-grade receiver that's right for your vessel. If you have questions, talk to one of our marine audio experts by phone or chat.
---

The classic 2" tall single-DIN is found in many cars — and adapts nicely to most boats and off-road vehicles
Single-DIN marine receivers
The classics never go out of style, which is why single-DIN (2" tall) receivers are the most popular and versatile marine receivers on the market. These receivers will fit neatly into a wide variety of boats, not to mention Jeeps, ATVs, and golf carts.
Marine receivers look and perform like standard car receivers, but they're engineered to survive the occasional extremes of the marine environment. Conformal-coated circuit boards, water-resistant faces, and special covers for CD openings and/or USB and AUX ports help these receivers stand up to moisture, sunlight, and salt.
These rugged radios neatly into a wide variety of boats (not to mention Jeeps, UTVs, and golf carts…) but it's important to measure the depth of the cavity you're working with before you order. If you're installing a receiver in a shallow opening, you might want to consider a digital media receiver. Since there's no built-in CD player, the chassis doesn't need to be nearly as deep, so they fit into tighter spots and smaller boats.
If you really want to use a single-DIN marine receiver and have no bulkhead or control panel space for it, we carry a variety of covers and mounts that fit all sorts of marine electronic gear.
---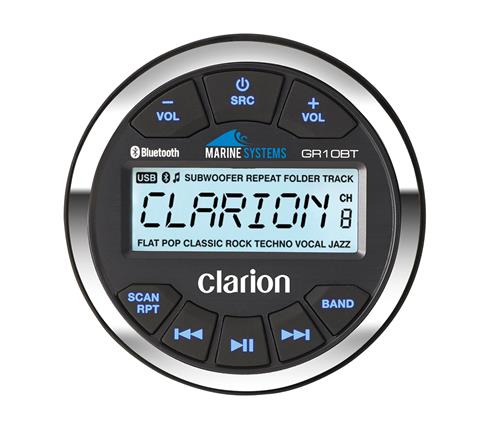 Compact, versatile gauge-style receivers are ideal for smaller boats, plus ATVs and golf carts.
Gauge-mount marine receivers
If you're short on space but need more sound in your boat or ATV, a gauge-style digital media receiver (there's obviously no room for a CD player…) is the answer. These receivers pack a lot of features into a compact chassis that's designed to survive in the great outdoors.
These marine-rated receivers fit into standard-size (3") gauge openings, so they'll give you the sound you want while working with the space you have available. If there isn't a dash opening already, the design makes it easy to create one.
Like all marine-rated receivers, they're coated and sealed in all the right places, so they'll give you great performance for years to come.
---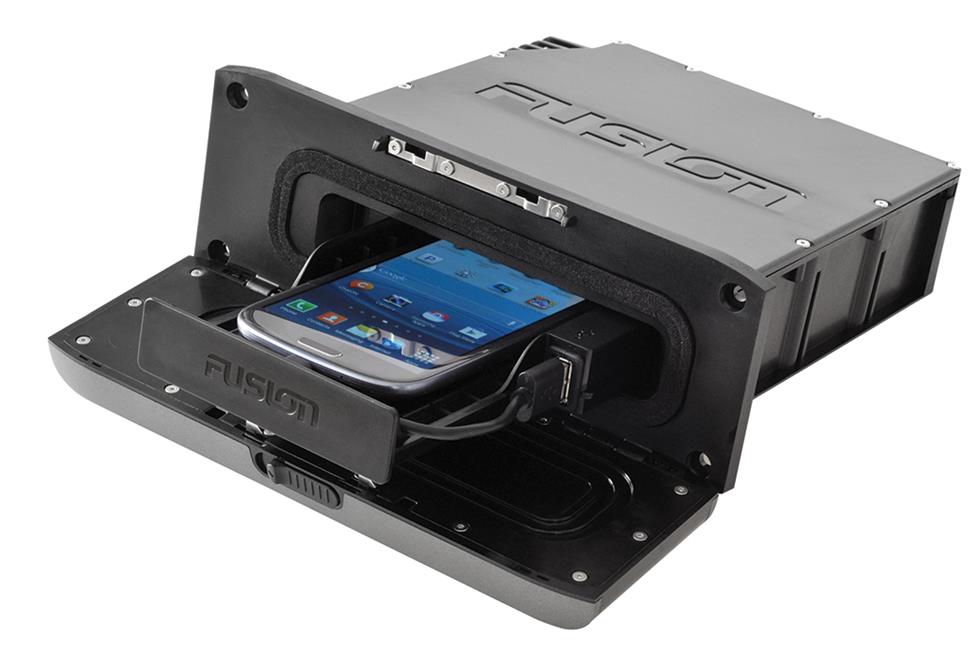 A larger face means there's room for a larger display, and on this Fusion receiver, watertight storage
After some slight dash modification, this receiver looks great in its new home
Oversized DIN receivers
"Oversized" DIN receivers can fit into a standard 2" tall opening, but the larger face allows for more controls, bigger displays, and seriously innovative thinking. Some even include smart features like a water-resistant smartphone pocket behind the face. Some models can also be added to your boat's NMEA 2000 network (connectors required) for total integration with your other compatible electronics.
All of them require a little more mounting space for the face, so measure the planned location carefully – not just the cavity, but the area around the cavity. Measure twice and cut once, by the way.
---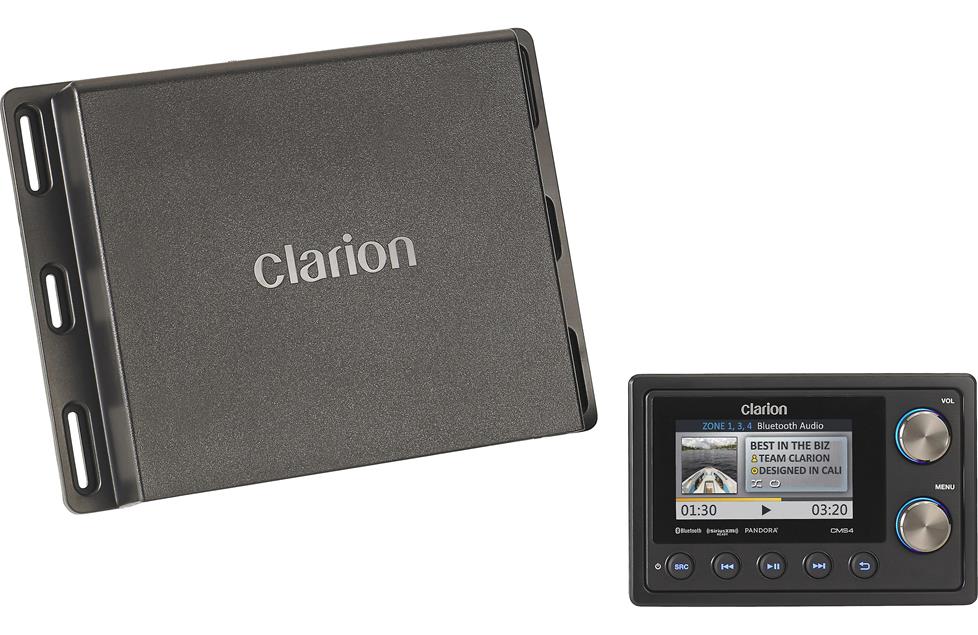 A "black box" hideaway receiver will give you great sound without taking up too much space
"Black box" marine receivers
Sometimes, stowaways are a good thing. If you want a receiver, but don't have the space or inclination to mount it out in the open, consider a marine-rated "black box" receiver. These digital media receivers are designed to be installed out of sight, but give you access to all the functionality and connectivity you'd ever want from a marine stereo.
Most of these "two piece" receivers include compact, water-resistant control units that can be mounted just about anywhere in the boat's cockpit. Optional wired and wireless remotes can also be added to give you more control options from more places on the boat.
Where you mount the box and control unit will depend on the layout of your boat. That's part of the versatility of the concept. The black boxes are designed to be mounted in something, though, so while they will resist moisture and corrosion, they're not nearly as water-resistant as receivers specifically designed for outdoor duty.
---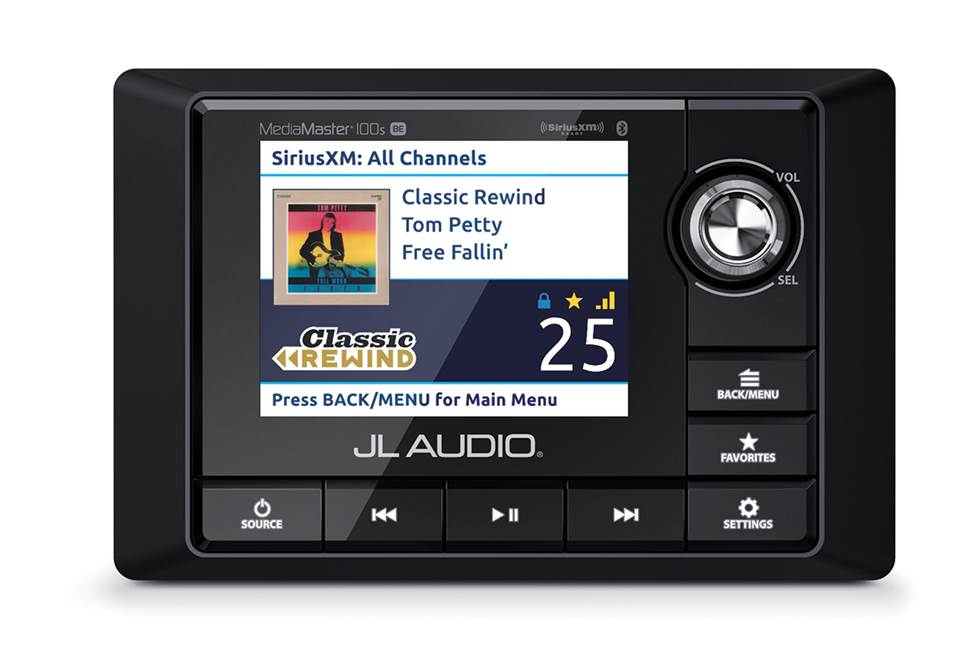 This efficient shape doesn't take up tons of dash space, but still offers lots of display surface area.
Square receivers
As we all know, small boxes can hold wonderful gifts. A compact, close-to-square receiver can fit into small panels and, since there's no CD player inside, usually doesn't require much depth behind the opening.
Despite the short, squat rectangular face, these receivers are designed to fit into compact gauge-size cavities. They're ideal for boats, and even work well in ATVs, UTVs, golf carts, or older Jeeps.
Like their oversized-DIN cousins, these receivers will require a bit of extra mounting space for the face. Measure the planned location — especially the area around the cavity.
---
We can help
Once you know what's going to fit in the location you have in mind, you can start looking for the features you want in your new marine receiver. You'll have lots of great choices, and if you have any questions, our Crutchfield Advisors are available by phone or chat.
Last updated 6/6/2022