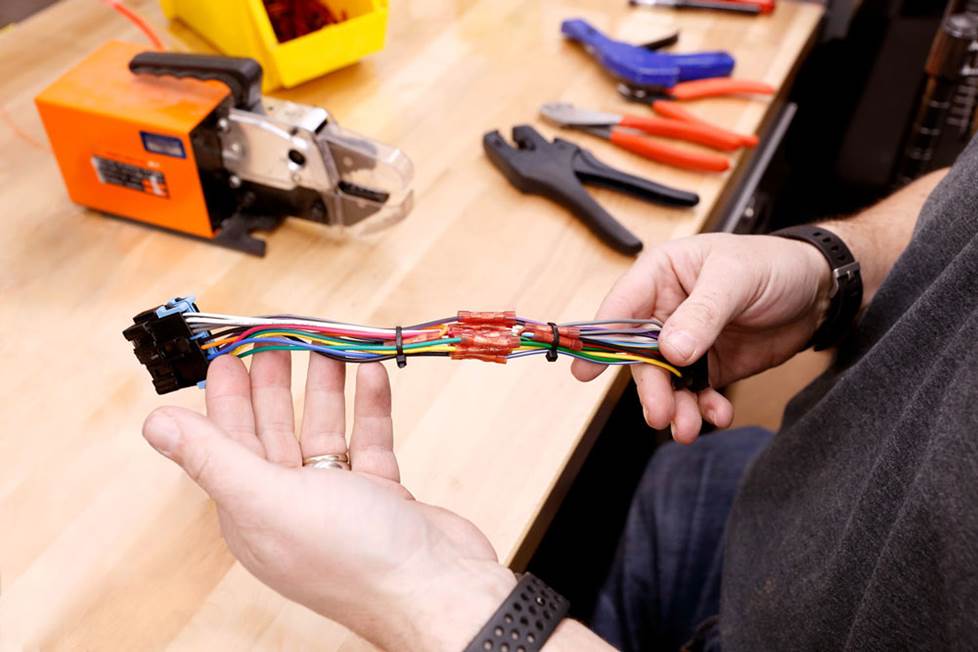 Our exclusive Crutchfield ReadyHarness™ service will make connecting your new stereo to your car a lot easier. The shipping delay is minimal, the cost is reasonable, and if you're just not into wiring, the convenience is totally worth it.
Some people think that wiring up a new car stereo is a challenging and enjoyable activity. Other people very much do not. If you're in the second group, you can take some of the stress out of your car stereo installation with a custom-crimped Crutchfield ReadyHarness.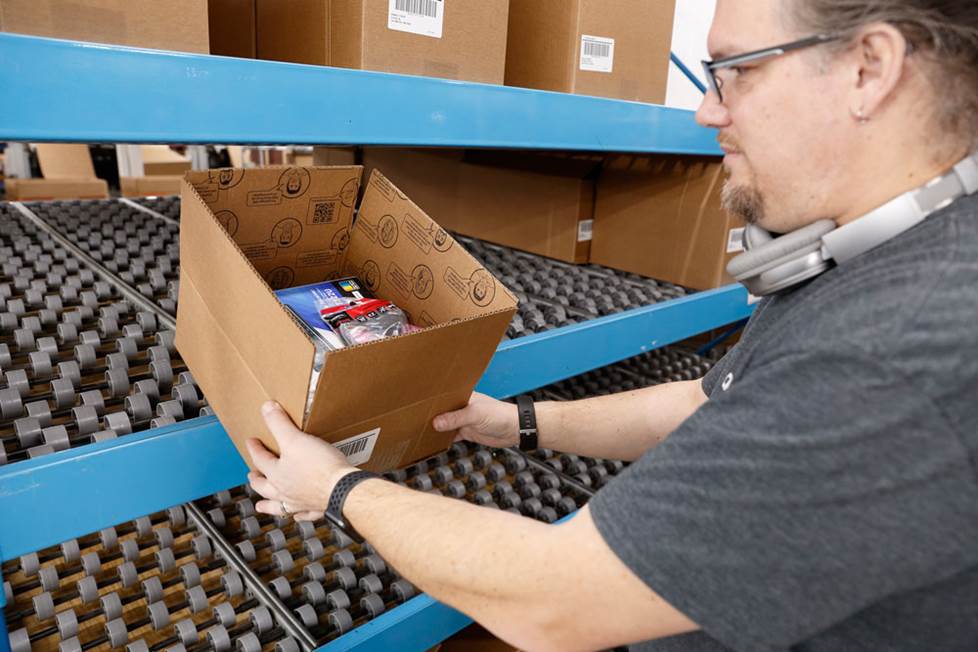 The process begins when we pull your receiver off the shipping line for some very special handling.
After 40-plus years of helping car stereo enthusiasts save money by installing their own gear, our technicians have talked to tens of thousands of customers. And what did they talk about the most? Wiring.
That's why we created our ReadyHarness service. This Crutchfield-exclusive program (Seriously, who else would even think of doing this?) will give you a big head start on your car stereo installation.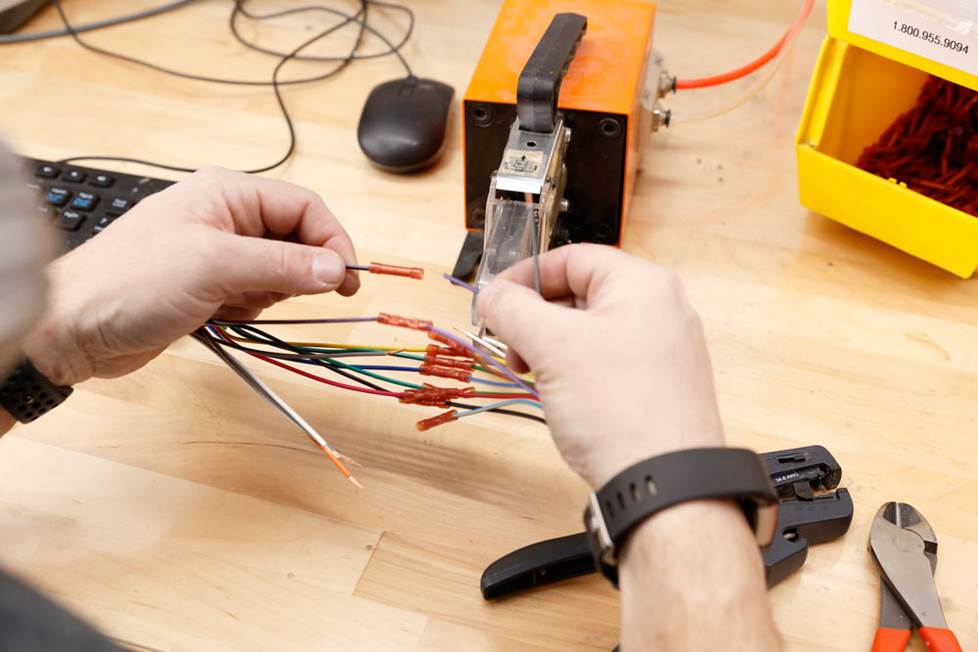 Our expert technicians refer to Crutchfield's vast automotive database to make sure we're making all the right connections.
How it works
If you purchase our ReadyHarness service, we'll pull your new car stereo out of the box, remove its wiring harness, then connect it — wire by wire — to the vehicle-specific harnesses that plug into your vehicle's wiring.
Here's a quick description of the process:
We use a custom-tooled industrial crimping machine to ensure that your ReadyHarness will stand the test of time, including summertime temperatures inside your car. Crimping isn't just faster than old-fashioned soldering, it ensures a strong, reliable connection.
Our wiring pro consults the wiring diagrams for your car stereo and for your vehicle to make sure that every connection is correct. We'll even terminate any unused wires, so you won't have to worry about them.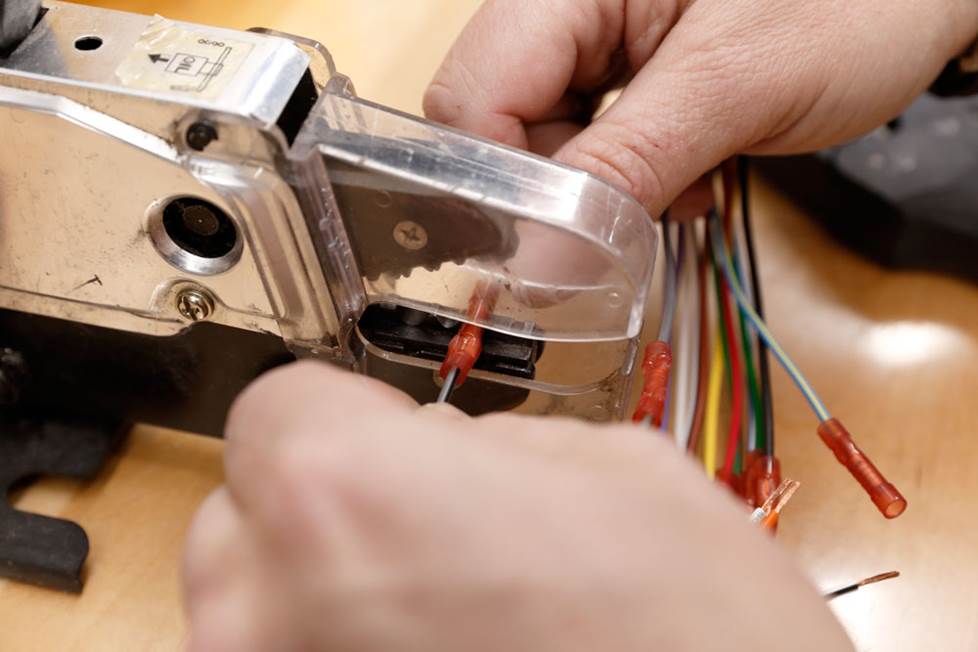 Our crimping machines apply roughly 3035 pounds of force, so you'll get a secure, long-lasting connection you can count on
The Crutchfield ReadyHarness is then packed back with your new stereo, so when your package arrives, you'll be able to plug one end into the car stereo and the other into your vehicle.
In most cases, you'll still have to make a couple of connections to your vehicle (the steering wheel control adapter or a parking brake wire for a DVD receiver, for example), but we've handled the hard part.
Reasonable cost, minimal delay
Our database will automatically choose the ReadyHarness package that's right for your installation. It'll take a little extra time for us to build your ReadyHarness, so plan on your new car stereo arriving a day or two later than usual.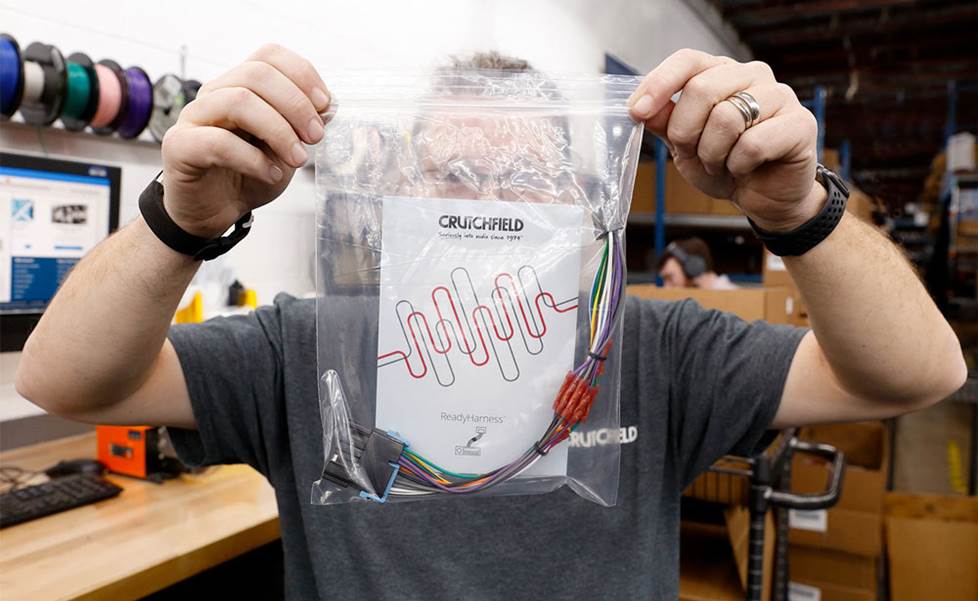 Your completed ReadyHarness is bagged and ready to go. We'll also include any extra wires that might be needed for your particular installation.
Available for most vehicles
The ReadyHarness service is available for most 1989-up vehicles. Are there exceptions? Of course there are – aren't there always?
Older (pre-1989) cars and trucks with aftermarket radios, modified harnesses, and/or fatigued wiring aren't eligible, because we have no idea what's on your side of the equation.
In a similar vein, we're not able to work with harnesses that provide fewer than three functions. You can probably handle that yourself, anyway.
And finally, there's really no way to make this service work if you need to bypass a factory amplifier. Even if we started that wiring process for you, there's a lot more to do on your end, so ReadyHarness wouldn't be that much help.
If your purchase isn't eligible for ReadyHarness, don't worry. Most Crutchfield receiver purchases include discounted vehicle-specific installation kits and wiring harnesses, installation instructions, and free tech support for the life of your gear. If you need some help, we're just a phone call away.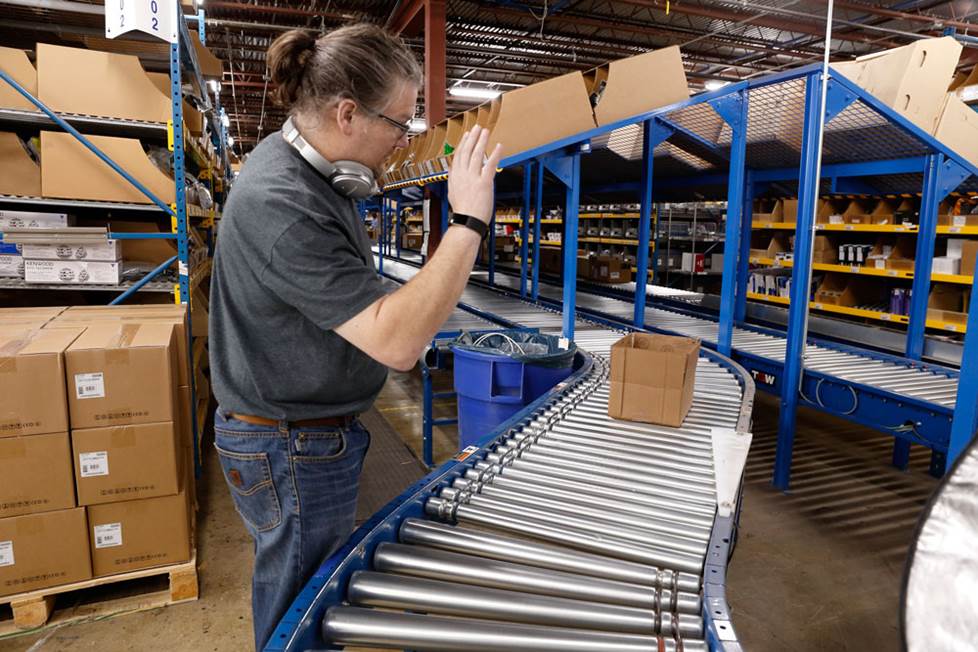 Once everything's done, the ReadyHarness goes into the box with the receiver and heads off to another satisfied customer. The whole process only adds a day or two to the delivery time.
Let's get started!
At Crutchfield, we make stereo shopping easy. When you enter your vehicle information, our database will show you the receivers that fit, then help you choose the wiring harness adapter you need to make your new receiver work with your car or truck.
Once you've chosen a receiver and the (deeply discounted) wiring harness and/or dash kit you need for your vehicle, add it to your cart to see if your vehicle is eligible for ReadyHarness.
To learn more, just call or chat with our advisors.