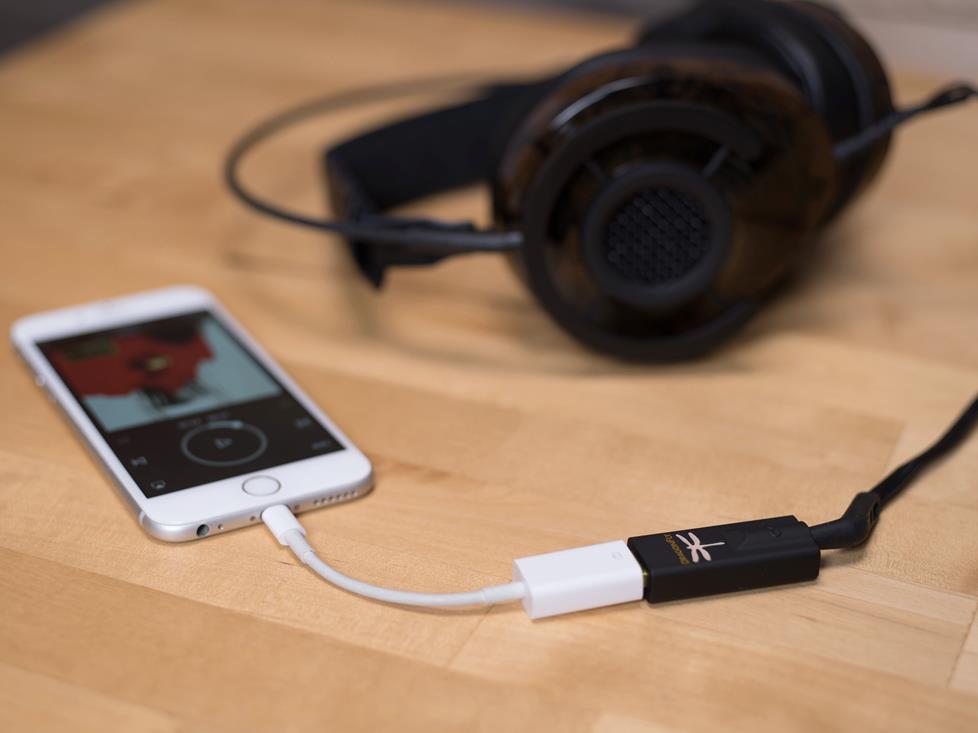 MQA — short for Master Quality Authenticated — is a new way to experience high-resolution audio.
MQA encoding folds studio-quality audio into files that are small enough to stream (or store in large quantities on a portable device). But the encoding process doesn't just make hi-res music files smaller. It makes them sound much better, too.
You can buy a limited selection of MQA downloads now. They play through any equipment that can decode lossless file formats (WAV, FLAC, and ALAC). When played through equipment that can also decode MQA, the sound quality is breathtaking.
Shop for MQA-enabled players and components
What is MQA?
MQA was developed by Meridian Audio Ltd., a UK company renowned for their high-performance audio gear. MQA was designed to deliver higher sound quality from digital music while keeping file sizes as small as possible.
By using MQA as part of the mastering process, the track is marked as the version approved by the artist or label. In other words, what you hear when the track is played through an MQA-enabled player is what the artist intended. MQA-enabled players have a status light that confirms the track is MQA, and that all the information contained therein is being decoded.
How does it work?
MQA captures musical detail that's typically left out of a digital audio file. It encapsulates that missing data into an inaudible portion of the file (without increasing the size of the file). A component with an MQA decoder retrieves the missing information and integrates it into the audio presentation.
So what does it sound like?
With MQA, you should notice an increased spatial depth of the sound field, and instruments and voices sounding more natural and realistic. At CES 2016, Absolute Sound editor Robert Harley listened to a sound demonstration which compared original high-resolution recordings with MQA-encoded versions.
"We first listened to [a] spectacular opera recording in [its] original 88.2kHz/24-bit format. Then, seconds into the MQA version, my jaw dropped — literally. MQA's dramatic superiority made the original high-resolution file sound like a pale imitation of the performance," Harley said.
What gear do I need to play MQA?
If your digital music players can play WAV, FLAC, and other types of high-resolution files, then they can play the MQA-enhanced versions, too. Without an MQA decoder, you hear the file in the usual way.
So what devices have MQA built-in?
There are currently both portable players and home audio systems that offer MQA playback. You can find a complete listing on the MQA website. Below are the products Crutchfield offers.
Software
MQA is incorporated into Roon music management software. (Read more about Roon here.)
Portables
MQA has become a regular feature in high-resolution portable digital music players. Sony and Astell&Kern are two companies that include MQA in their players.
Home audio
Through a software upgrade, all Bluesound multi-room audio components are now MQA-enabled.
Where can I find MQA streams?
TIDAL offers TIDALMASTERS MQA streams to their HiFi service subscribers. Tidal says the MQA streams include "thousands of master quality albums," accessible only through the TIDAL desktop application.
Deezer offers MQA-encoded tracks on their Deezer HiFi subscription service.
You'll need a USB DAC (digital-to-analog converter), such AudioQuest's DragonFly Red or Black plugin USB DACs to hear MQA-encoded tracks in their full glory.
Where can I find MQA tracks?
Onkyo Music has a section devoted to MQA tracks.
The German-based site High Res Audio also has a dedicated MQA download section.
Small independent audiophile-oriented record labels were among the first to sign on to MQA, adding it to their mastering processes. European labels such as Eudora Records and Berlin Classics offer several releases, as do American high-fidelity labels such as ECM, Sono Luminus, and Delos Productions.
Three major labels have entered into long-term licensing agreements with MQA. Warner Music Group, which includes Atlantic Records, Nonesuch, Electra, and Reprise were the first. Universal Music Group, which has Interscope, Geffen, Def Jam, Verve, Blue Note, and EMI in their roster signed next. Sony Music, which includes RCA, Epic, and Arista joined them shortly after.