Time spent in the yard is more enjoyable if you install outdoor speakers and bring your favorite tunes along.
Our A/V specialist Norm has more than 12 years of experience as a Crutchfield Advisor and certified installer. Here are ten techniques he's learned that make do-it-yourself outdoor speaker installation run a little bit more smoothly.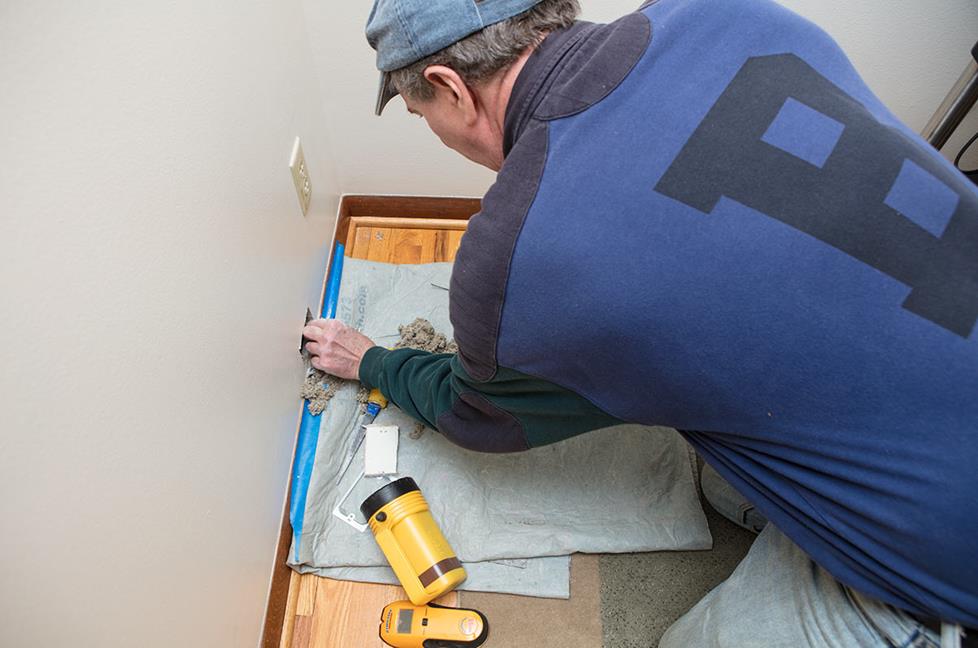 Tip #1: Use a drop cloth
Tape down a drop cloth before drilling or sawing access holes. It will catch all the dust and debris so you can keep the floor clean and reduce tidying time after the installation. You'll be in a hurry to try out your new system when you're done, and you'll be glad you're not using that time to clean up instead.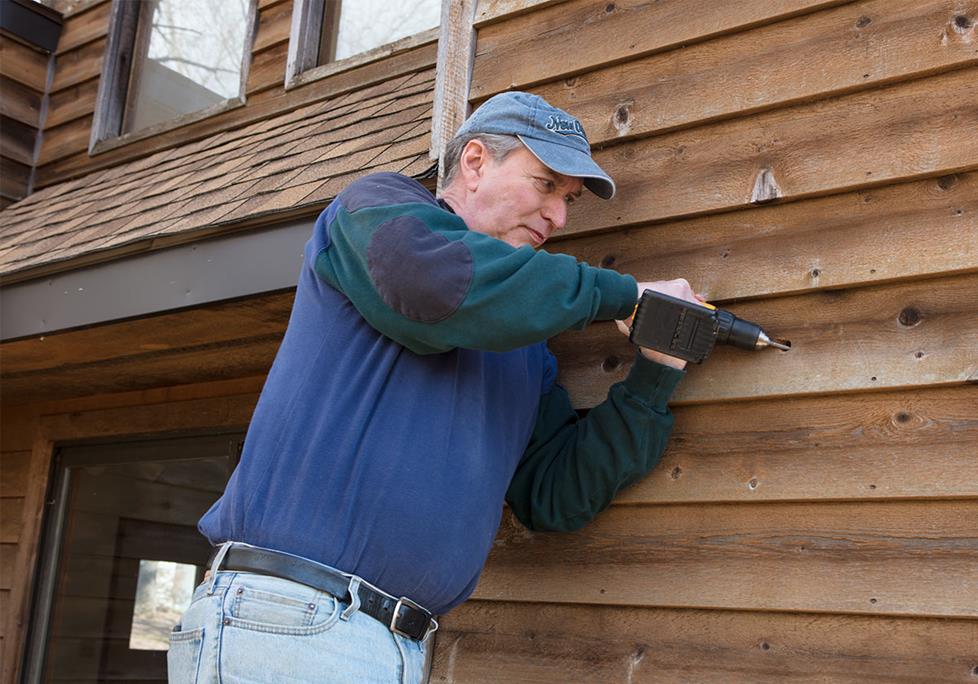 Tip #2: Angle your drill
If the wire needs to go straight down, angle your drill holes to guide it in the right direction. You may want the wire to pass horizontally through the wall space, so you'd drill at that angle. Every little bit helps.
Tip #3: Line up your drilling holes
In this video tip, Norm shows us how to take the guesswork out of drilling precise holes in interior and exterior walls.
Tip #4: Go fish
Here, Norm demonstrates a cost-effective tool that helps pull wire through spaces where our hands can't fit and our eyes can't see.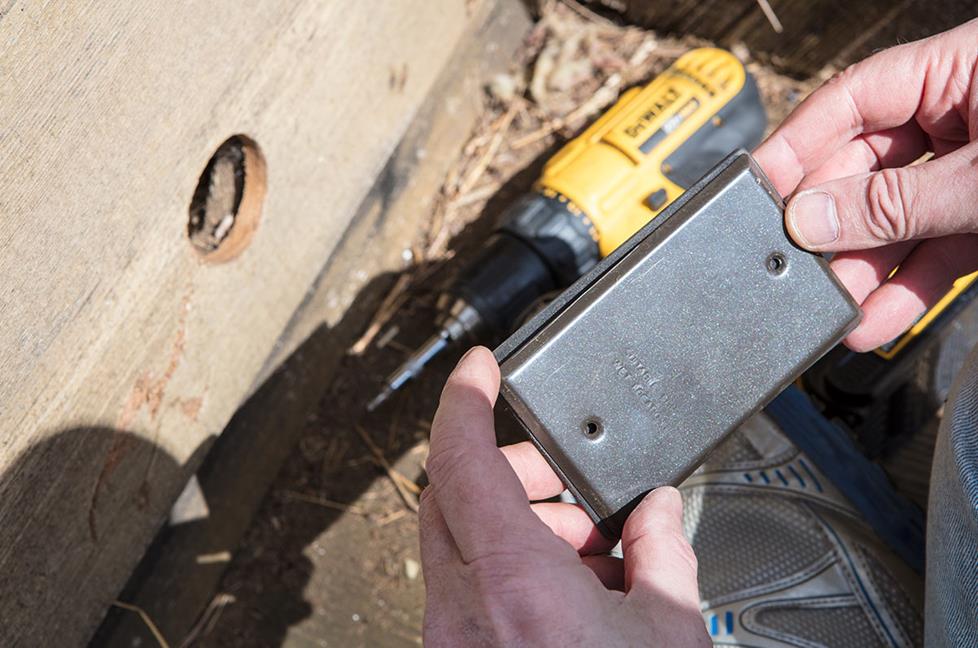 Tip #5: Cover up access holes
Sometimes, you have to drill an access hole to pull wire through. Norm uses inexpensive metal or plastic blanks to cover any drilling holes that don't directly terminate in a speaker. This makes them weathertight on the outside and more visually appealing on the inside of the house.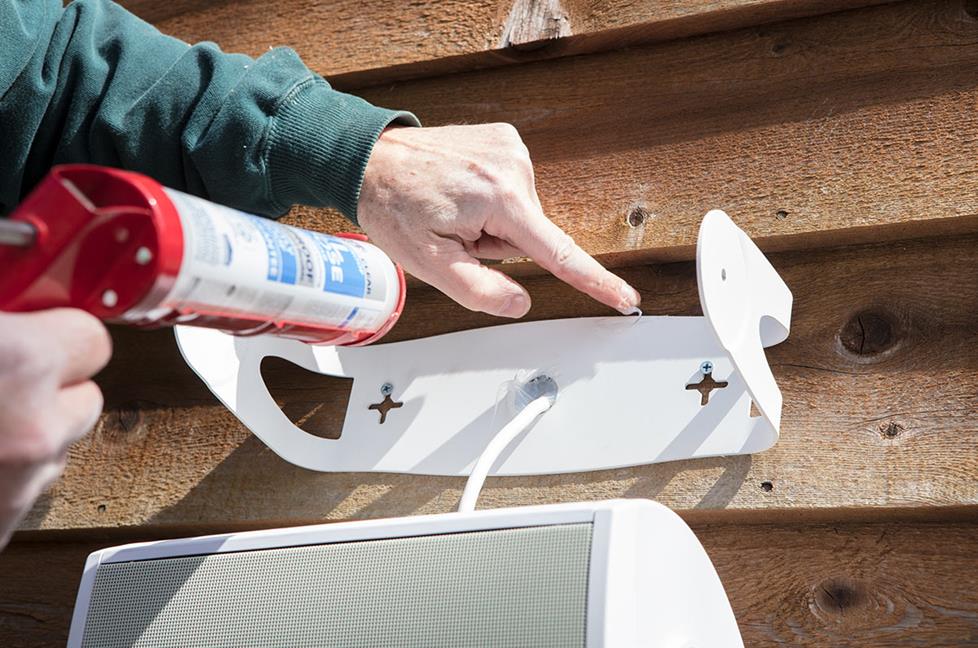 Tip #6: Don't skimp on caulk
Norm always uses plenty of silicone-based caulk to seal outdoor installations. He recommends filling the hole around the speaker wire, wiggling the wire around to expose any gaps, and then hitting it with a second layer. He also runs a bead along the top seam of the bracket, to further eliminate any route for moisture to get into the installation. "You can't 'goop' too much," Norm jokes.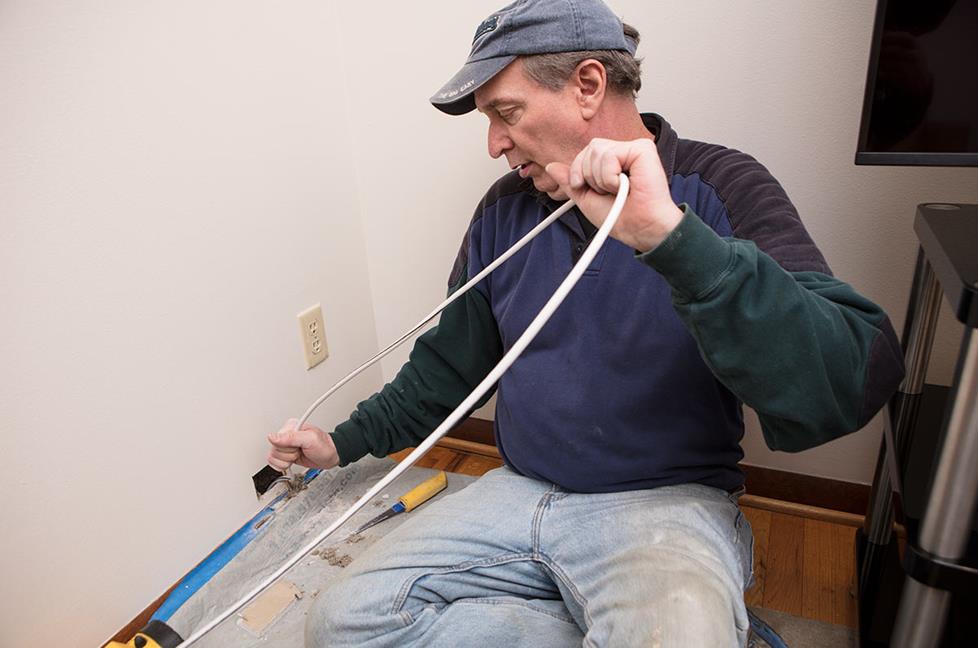 Tip #7: Give yourself some slack
Don't cut speaker wire until you absolutely have to. When you run wire from the speaker to the receiver location, leave plenty of slack on either end, so you can adjust as needed. You don't want to come up short and have to start over. "Wire's cheap," Norm warns. "Labor is not." Once you have everything where you want it, you can cut off excess wire and make terminal connections.
Tip #8: Norm's handy wire stripping method
Here, Norm uses a common tool to strip insulation off of speaker wire without damaging the delicate copper strands inside.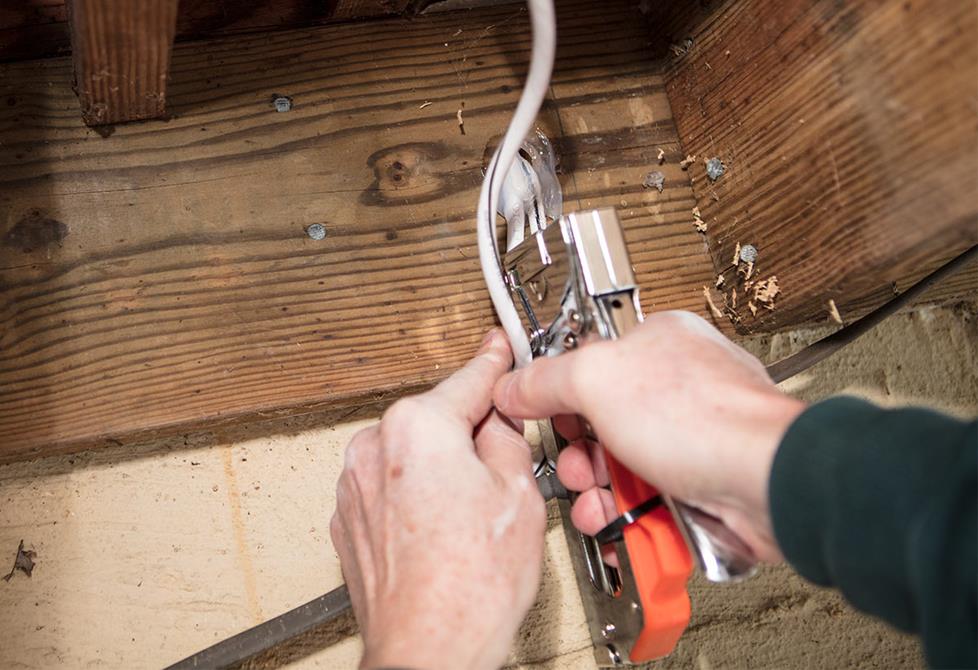 Tip #9: Staple down the wire run
Don't leave long wire runs tangled or hanging loose from basement rafters. Norm uses a heavy duty staple gun to "square off" each installation, making it nice and neat, and keeping strain off of the wire throughout the finished installation.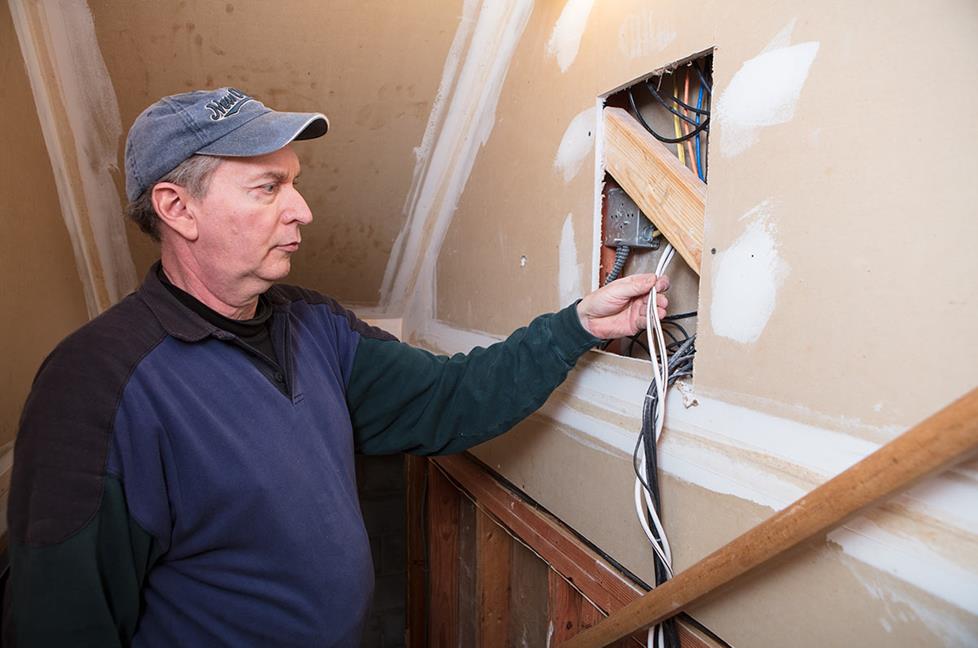 Tip #10: Go with the flow
Whenever possible, Norm likes to work with the existing structure of the house. During one recent installation, he found a location where a hole had been cut in drywall to accommodate a previously installed cable modem. He ran his wire alongside it, rather than drill a new hole.
Norm makes it look easy, but we understand you might be reluctant to take on an outdoor speaker installation on your own. Call one of our Advisors at 1-888-955-6000 to get some expert advice before you take the plunge.