In this article Crutchfield commercial audio designer Carlos shares his favorite gear for car camping, but these picks also make a lot of sense if you're tailgating, road tripping, or just prepping for any emergencies on the road.
Carlos has been upgrading the audio in his vehicles since he was a teenager. So, when he purchased a new-to-him Lexus SUV, the first thing he did was improve the sound system. When he discovered his rugged ride could be a champ for the increasingly popular overland camping trend, his knack for vehicle enhancement merged with a new passion for off-roading adventure. And so he started a shopping list, this time focused on making the most of his time on the trail. Check out his favorites...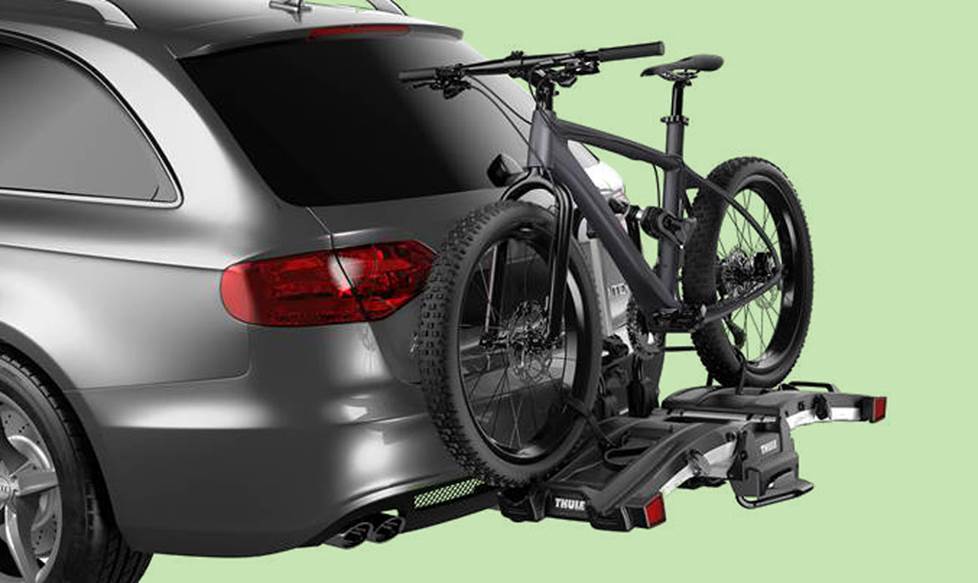 Bring the bikes and make extra room
"Being able to go mountain biking while camping is 200% recommended, and Thule racks and carriers make that possible. If adventure on the water is more your thing, Thule has options to bring along your kayaks, canoes, and even fishing rods! You'll also find options for adding just a bit more storage to the top of your vehicle with their aerodynamic cargo boxes."
Don't forget the party
"This is so cool. Literally. Furrion's eRove Off-Grid Camping Pack gives you a powered cooler, which means it's like a little mobile refrigerator, thanks to the included off-road wheel kit. It keeps meat, beverages, and more cold without the trouble of ice. The Camping Pack also includes a 400-watt battery, which lets you charge devices from its three USB ports and wireless charging pad. And if the battery runs low, recharge it with Furrion's optional 100-watt Solar Panel Kit."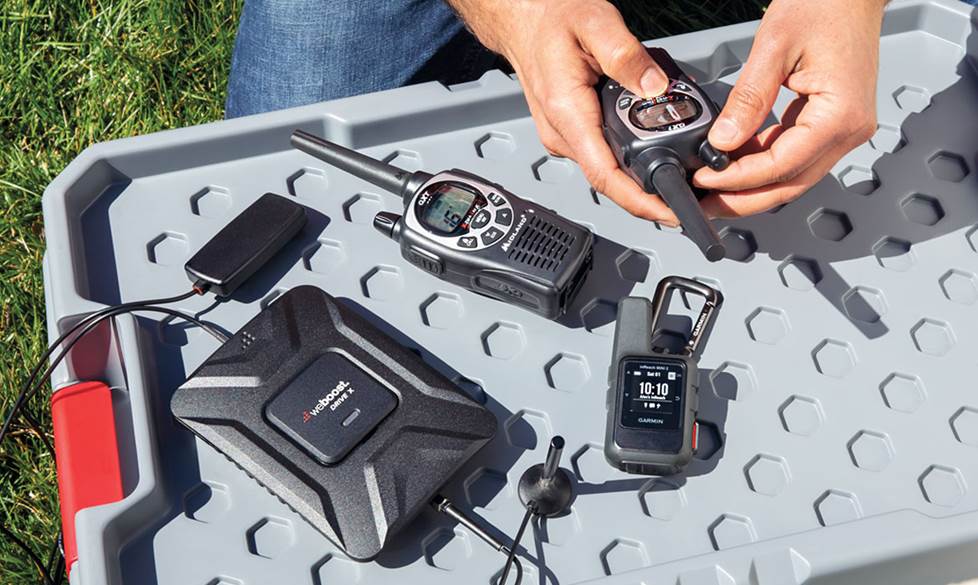 Communication for fun on the trail (and emergencies)
"When you're headed off the grid, making sure you can stay in touch with friends and family is smart. The weBoost Drive X multi-user cell booster hangs onto cell signal for as long as possible so you can keep using your phone. Since it has 5G compatibility, you can use it with a plan from any major carrier. It's a little extra security that could mean the difference between one bar and no bars."
"But when you finally do lose signal as you drive deep into the wilderness, Garmin's inReach Mini 2 satellite communicator has your back. It lets loved ones keep an eye on your location from afar, and you can use it for two-way texting and SOS-ing if you absolutely have to reach out to civilization. Since it holds 30 days of battery life and has a weatherproof design, you really won't have to worry about it too much."
"When you're in the great outdoors, staying connected with your fellow campers is convenient and fun with Midland's help. Their two-way radio sets, like the Midland GXT1000VP4 50-channel two-way radio and charger kit, are affordable, easy to pack, and I was pleasantly surprised by their great sound quality."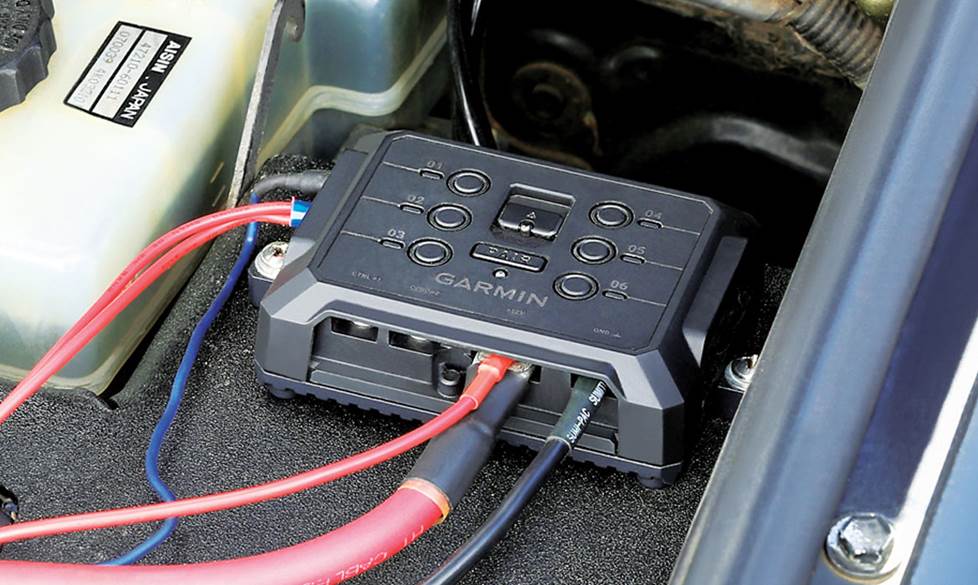 Super-convenient control
"You never know what you'll need on the trail, from fog lamps to a winch. Garmin's PowerSwitch makes it convenient to power and control up to six of those kinds of car accessories. I love mine and can control everything from the handy Garmin app on my phone."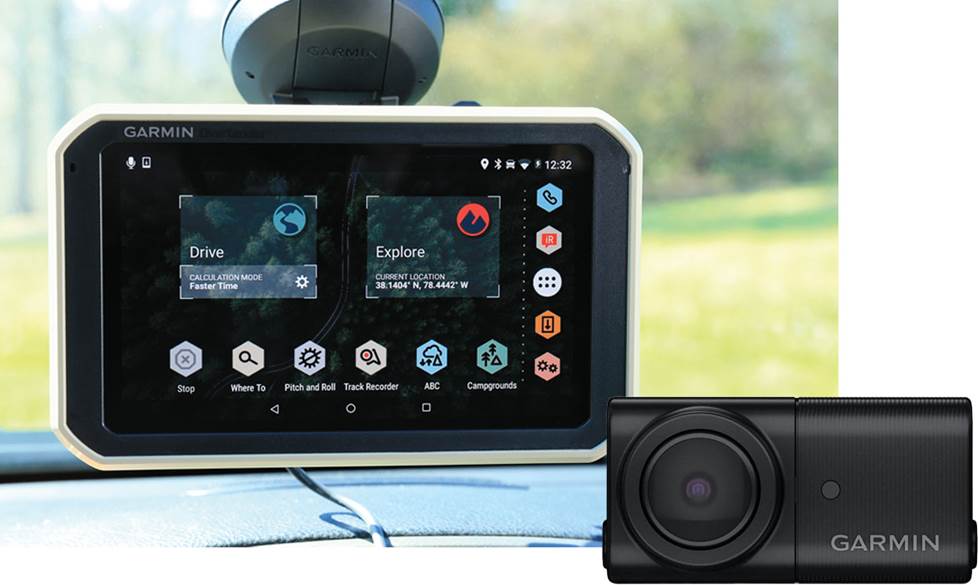 Off-road GPS and guidance
"It's in the name — Garmin's Overlander™ portable navigator is an essential addition to any overlanding trip. It's a reliable copilot that guides you with on- and off-road maps via satellite, provides remote control of your Garmin PowerSwitch, and rocks a 3-hour battery life if you need to take it out of your vehicle. Plus, if you pair it with Garmin's BC™ 50 wireless backup cam, you'll see wireless video of what's behind you on the Overlander's 7" display."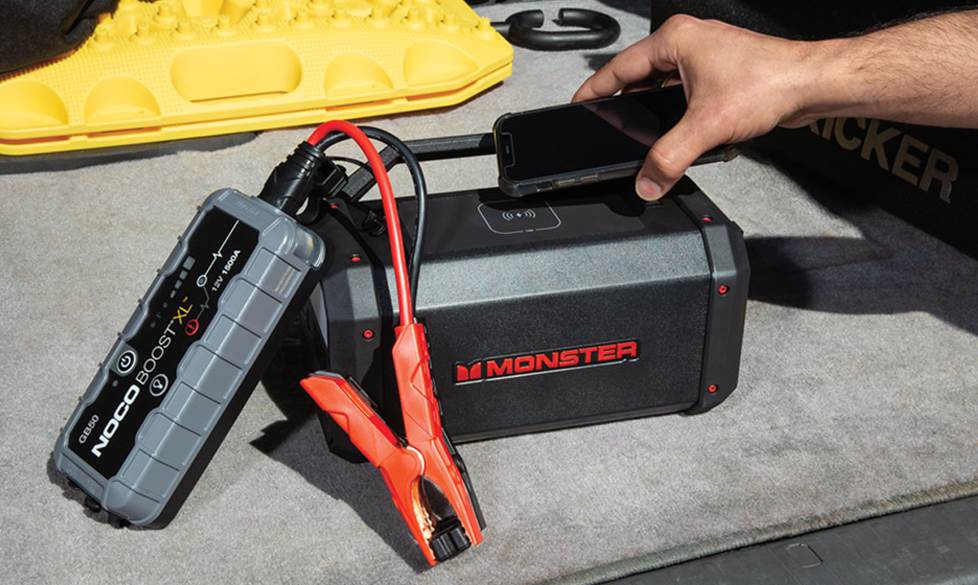 Don't sweat the power
"Extra power solves all kinds of problems when you're far from city lights. Sometimes, it's the little things like just needing a fan on a hot night. That's where the Monster Power Grid comes in with its variety of power outputs, including a wirless Qi charger, and its ability to power up to nine devices at once."
"That Monster is hard to beat, but sometimes, you need to power something bigger... like your vehicle's dead battery. And that's where the NOCO GB50 Boost XL 1500-amp jump starter and portable power bank enters the adventure and saves the day. NOCO has all kinds of jump starters, and they're a favorite here at Crutchfield, but this one is designed to assist with bigger gas- and diesel-powered engines."
Explore Crutchfield before you explore the wild
For even more ideas, reach out to an Advisor, but here are a couple more essentials. Don't forget the charging cables, phone mounts, and adapters! And if you're bringing your pup along on your trip, check out all the pet gear to make travel easier on your faithful companion.