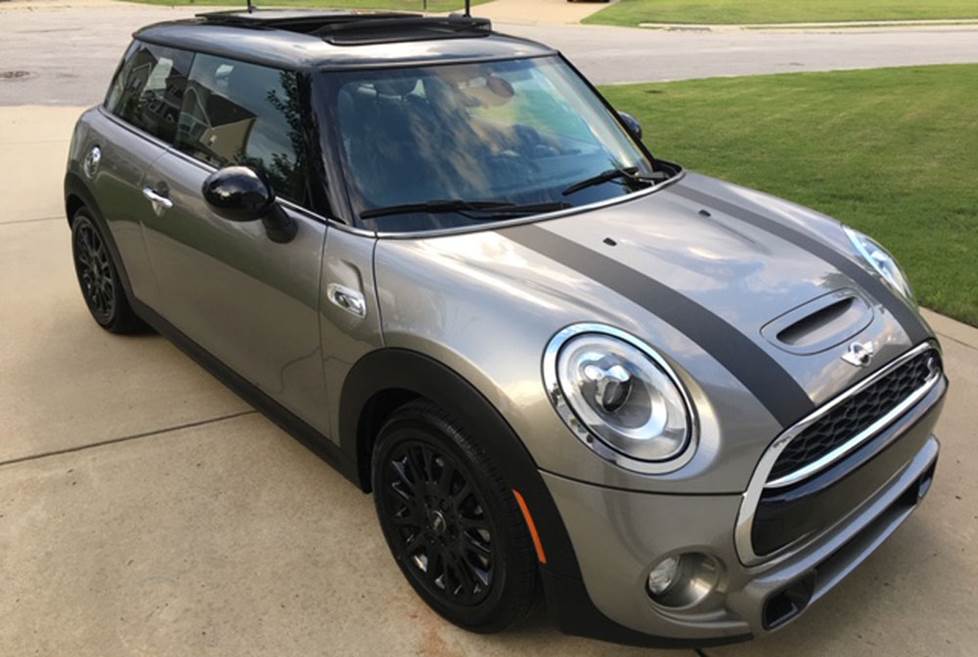 When you care about sound and you have a 30-minute commute every day, a stock stereo system just isn't going to cut it. When you're driving a late-model MINI Cooper, though, replacing the receiver is next to impossible, so what's an audiophile to do? For Rick, a Hope Mills, N.C. resident, the solution was easy. Do pretty much everything else!
The first step was boosting the receiver's performance with an AudioControl sound processor. Getting it to work with the stock receiver was a bit of a challenge, but Rick was up to it. The result is a balanced, equalized, time-aligned signal that gets the most out of his aftermarket amps and speakers.
"We used the factory locations in the doors (3" midrange) and for the 6-1/2" Hertz speakers under the front seats," he explained. "The fronts are crossed down to 60 hertz and up, and the rear is 60 hertz and down. I'm using a JL Audio XD400 amplifier in 2-channel mode to run the front, while another XD400 is running two JL Audio 8W3 subwoofers in 2-channel mode."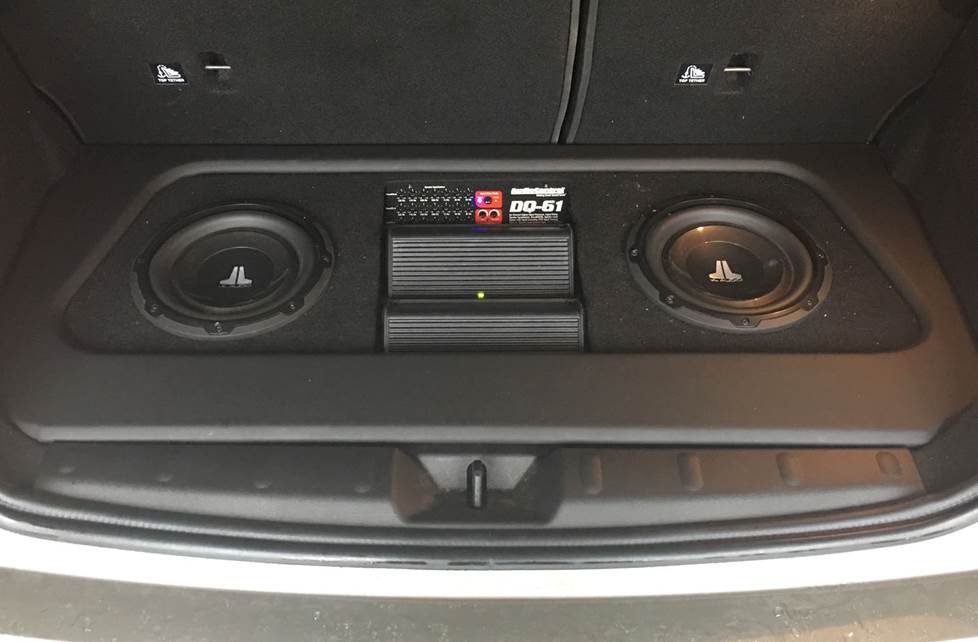 The JL Audio amp and subs live in this custom-made enclosure
Rick did more than just plug new gear into the stock locations, though. He also did some custom work to max out his MINI's audio performance.
"For the Hertz tweeters, we mounted custom tweeter pods wrapped in fabric to match the car's interior," he said. "In the rear, we installed the JL Audio amps and subs in a custom enclosure, and the crossovers and distribution blocks are hidden out of sight. I plan to upgrade the amps and sub in the near future, too."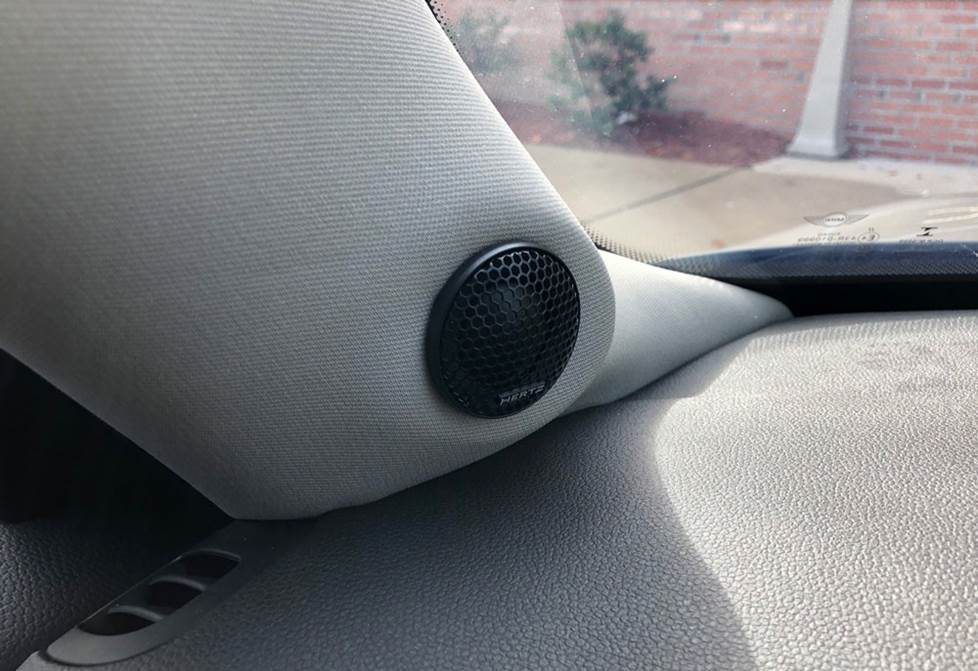 The tweeter installation is especially slick
The overall result is a system that sounds as cool as this MINI looks. Rick's understandably proud of his system, especially the custom work. And he's still not done, so we're hoping to hear more about this Mini's audio evolution. Thanks, Rick!
Items installed:
AudioControl DQ-61 factory sound processor
Hertz MPK 163.3 PRO 6-1/2" 3-way component speaker system
Two JL Audio XD4004v2 4-channel car amplifiers
Two JL Audio 8W3v3-4 8" 4-ohm subwoofers
Plus an amp wiring kit and some sound deadening material
---
Vehicles in the Custom Car Showroom are submitted by customers and fans, and edited by Crutchfield writing staff. You can find more of these articles on the Showroom main page.