Daniel M. from Delmont, PA, initially tricked out his 2002 Mercury Cougar with a new head unit from Kenwood and some Infiniity Kappa 6"x8" speakers in his front doors and rear side panels. But then he noticed that "the aftermarket speakers were not powered correctly, leading to volume inconsistencies." After a few months, he returned to Crutchfield for help picking up "everything I would need to make my car sound as good as I wanted it to sound."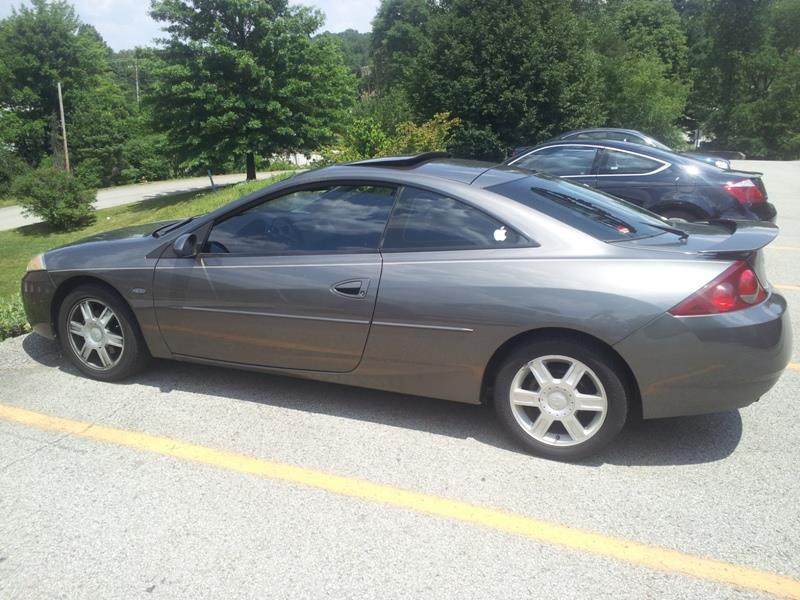 Daniel's 2002 Mercury Cougar is a sleek machine with a hard-hitting aftermarket sound system.
So how do you get better audio performance when your speakers are underpowered? You add an amp. And if you want bass? Just bring in a sub or two. And they'll need some electrical power, so don't forget the wiring kit.
Items installed: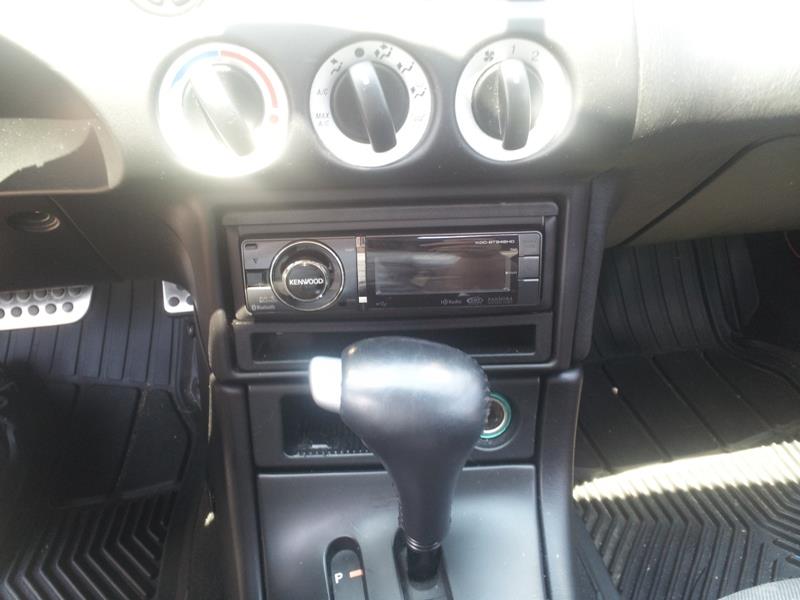 Daniel's Kenwood receiver at the beginning of his installation.
A pair of subs and a box
Rounding out your sound means adding some low end, and Daniel did just that with a pair of 12" Punch P3 subwoofers from Rockford Fosgate, which offer dual voice coils for system-building flexibility. A sealed enclosure from Fierce Audio ensured the subs deliver tight, punchy bass. In fact, "the versatility of the subwoofers" is the first thing Daniel shows people about this installation.
Amps, amps, amps!
Daniel also picked up not one, not two, but three amps for his system. A pair of Kicker mono 500-watt amps — one for each of his new 12" subwoofers — and a Kicker 400-watt 4-channel amp to fuel the Infinity Kappa speakers in the front doors and rear side panels. He chose the products based on "a combination of prior experience and brand reputation." The Infinity speakers can handle up to 100 watts RMS, so overpowering them was not going to be an issue.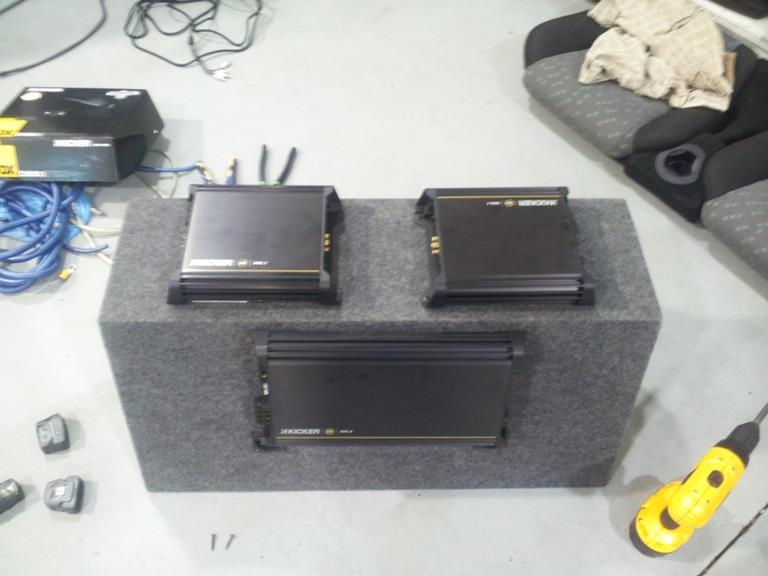 Amp/enclosure combination just before installation, with a view from behind the sub box
Totally wired
Of course, having three amps requires some heavy-duty wiring, which is where something like the Kicker multi-amp wiring kit comes in handy. 1/0-gauge wire is as thick as it gets, and Daniel said "adapting everything to fit the power wire" was the most difficult part of this installation. He ran the RCA cables, speaker wire, and the turn-on lead under the trim panel on the passenger side of his Cougar, and the power wire down the driver's side.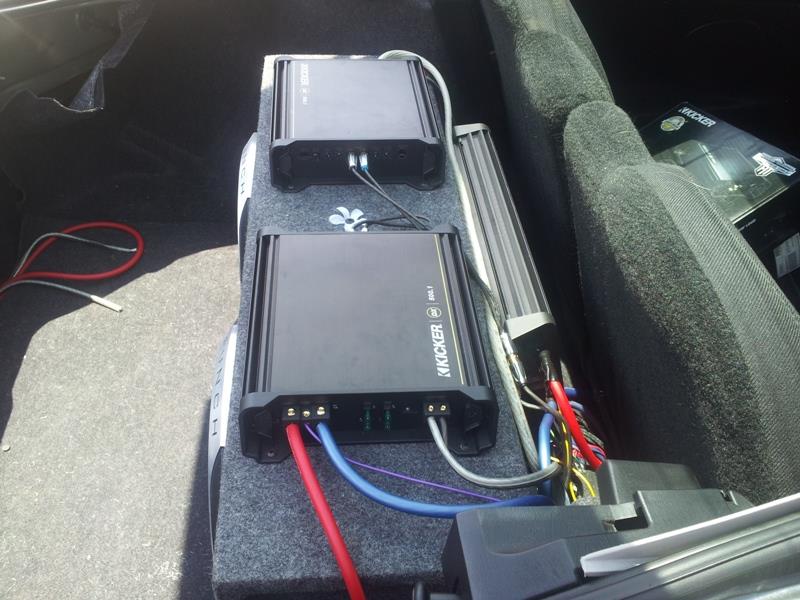 Daniel did a good job managing those big power wires
"I had to remove the rear seats to hide the wire once I reached the back of the car," Daniel tells us. Here's the finished installation in his car: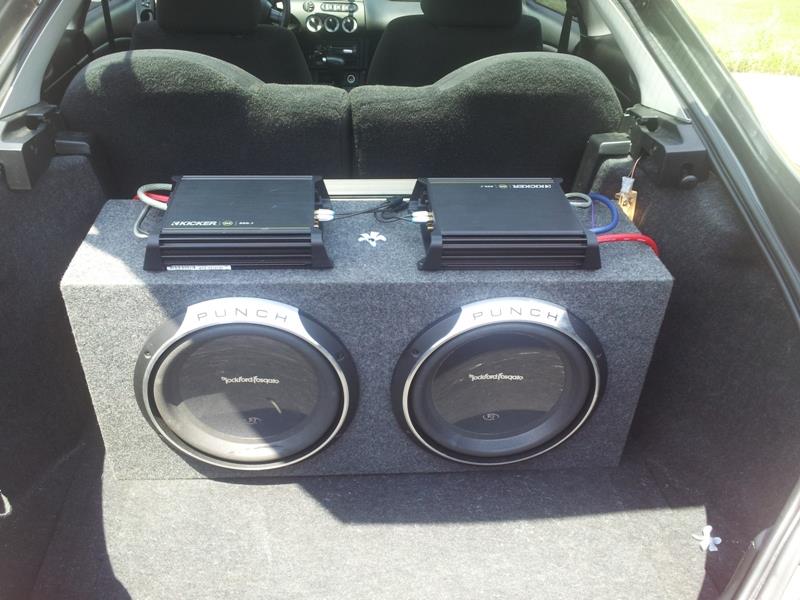 Each sub has its own amp, and the sealed box helps keeps the bass tight and accurate
Daniel tells us that while he thinks his Kenwood head unit is "awesome," he's considering an upgrade to a double-DIN (4' tall) Kenwood DVD receiver with navigation, as well as a better battery and alternator ground for more consistent power.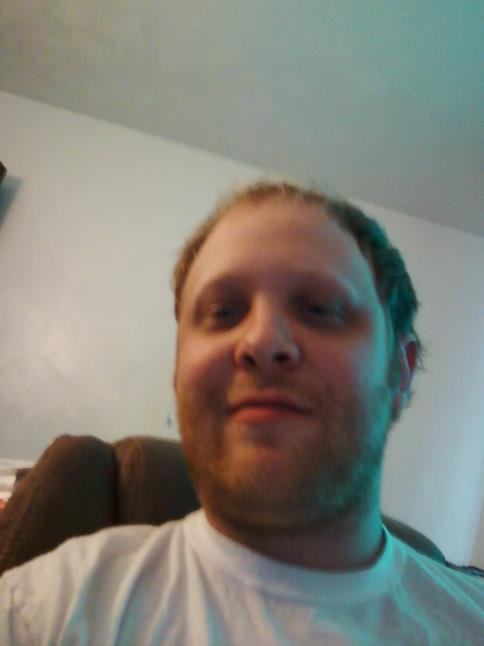 Daniel is rightfully proud of his installation, thanks for sharing!
---
Vehicles in the Custom Car Showroom are submitted by customers and fans, and edited by Crutchfield writing staff. You can find more of these articles on the Showroom main page.