Dual voice coil subwoofers are a popular choice among car audio enthusiasts who want more flexibility in wiring their sound systems. While typical subwoofers have a single voice coil, dual voice coil (DVC) subwoofers use two separate voice coils, each with its own connections, mounted on one cylinder, connected to a common cone.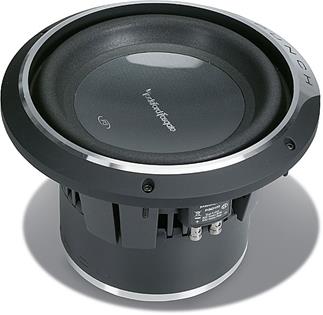 Rockford Fosgate's DVC subs can handle lots of power, so you can enjoy bigger bass
The key difference between single and dual voice coil subwoofers is the multiple wiring options DVC subs offer:
Parallel:

A dual 4-ohm voice coil subwoofer with its coils wired in parallel presents a 2-ohm load to your amplifier. Since an amplifier produces more wattage at a lower impedance, the parallel connection ensures you'll get the most output from your amp. In the same fashion, if you have a stereo amplifier and two DVC subs, wire both subs for 2-ohm impedance (one per channel) for maximum output.
Series:

Series wiring lets you configure multiple woofers to one amplifier at an acceptable impedance. Wire both coils in series for an 8-ohm impedance, and then wire two 8-ohm subs together in parallel for 4-ohm total impedance (perfect for most 2-channel amps bridged to mono operation). Another example: if you have a high-powered 2-channel amplifier, wire four 8-ohm subs per channel (each channel sees a 2-ohm load).
Independent:

You can wire each voice coil to a separate channel of your amplifier, if you prefer not to bridge your amp. Independent wiring is a nice option if you're wiring two DVC subs to a 4-channel amplifier — one voice coil per channel. Just make sure the signal going to each coil is exactly the same, or the differences will cause distortion.
DVCs and high-performance amplifiers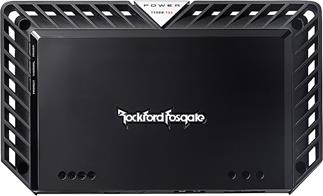 Look for an amp that's stable at 1 ohm, like this Rockford Fosgate T1000-1bdCP.
Some amplifiers are designed with an unregulated power supply — these amps are favored by mobile audio competitors for their superior performance. An unregulated amp's power increases dramatically when it sees a lower impedance load. For example, an amplifier that produces 75 watts RMS x 2 channels at 4 ohms would double its power to 150 watts x 2 with a 2-ohm load. DVC subwoofers (particularly the dual 2-ohm models) give you the flexibility to wring every bit of power out of this type of amplifier.
Also, if you choose to add an unregulated amp as a power upgrade to your existing DVC subwoofer system, you can simply rewire your subs for optimum impedance. Remember that most car amps are stable down to 2 ohms in normal operation, and to 4 ohms in bridged mode. It's important to check your amp's manual for its operating parameters before hooking up a DVC sub that's wired for low impedance.
A DVC sub offers the same performance whether it's wired in series or parallel. Its power handling levels, frequency response, and other specifications do not change — the only difference is the impedance presented to the amplifier. As a result, you'll need to use the enclosure that's recommended for your sub, no matter how it's wired.