A quick analysis of three compact powered subwoofers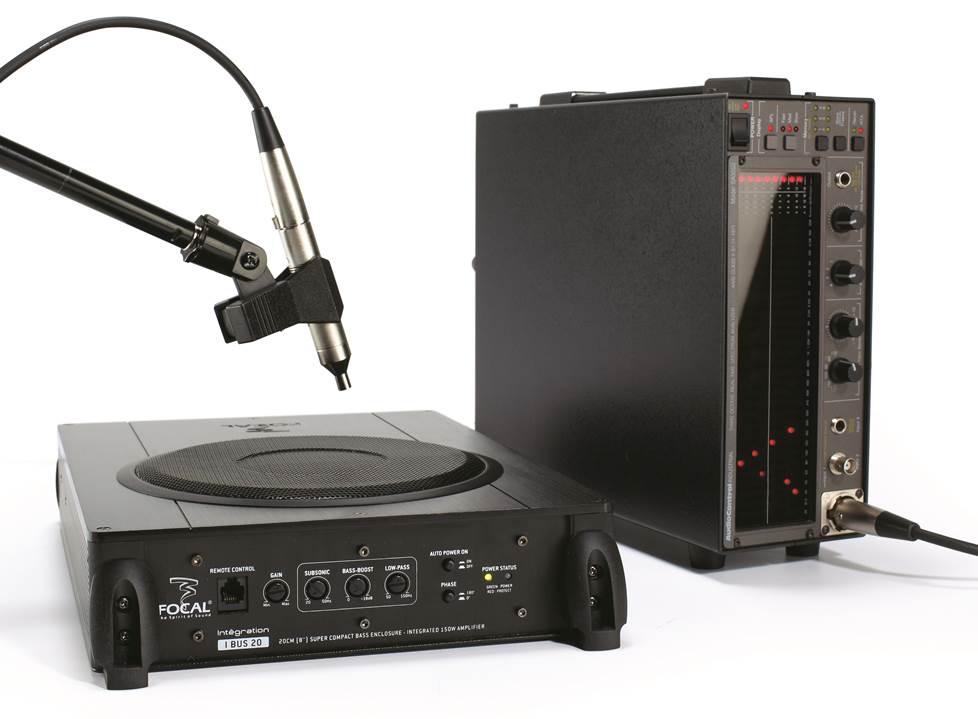 We brought three compact subs, like this Focal Integration IBus 20, down to the Crutchfield Labs for some testing and critical listening
Compact, powered subwoofers have become a popular option for lots of our customers. They'll add some low-frequency reinforcment to just about any system. They're often used with factory stereos and they're designed to play best in tight spaces, like under seats (a compact sub actually won't sound too good if you try to stick it in the trunk). They won't produce the kind of thump you can hear blocks away, but they do add some essential (and satisyfing) depth and strength to your music, giving it muscle that the average car speaker just can't quite deliver.
To see how some compact subs stack up, we gathered a panel of three listeners (two advisors and yours truly), then grabbed three of our most popular models of compact powered sub. We first took some comparative measurements of each sub's Sound Pressure Level (SPL), frequency response (the range of frequencies each can play), and dimensions, then we listed the accessories each comes with. We finished the evaluation by doing some critical listening. The results were...deep.
Compact sub 1: Focal Integration IBus 20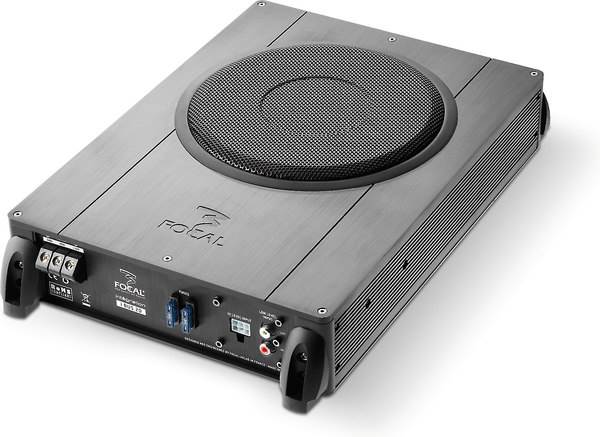 The Focal Integration IBus 20 blends beautifully with most kinds of music, playing accurate and satisfying bass
SPL: 95 dB with pink noise
Frequency response: 40-160 Hz (peak: 80 Hz)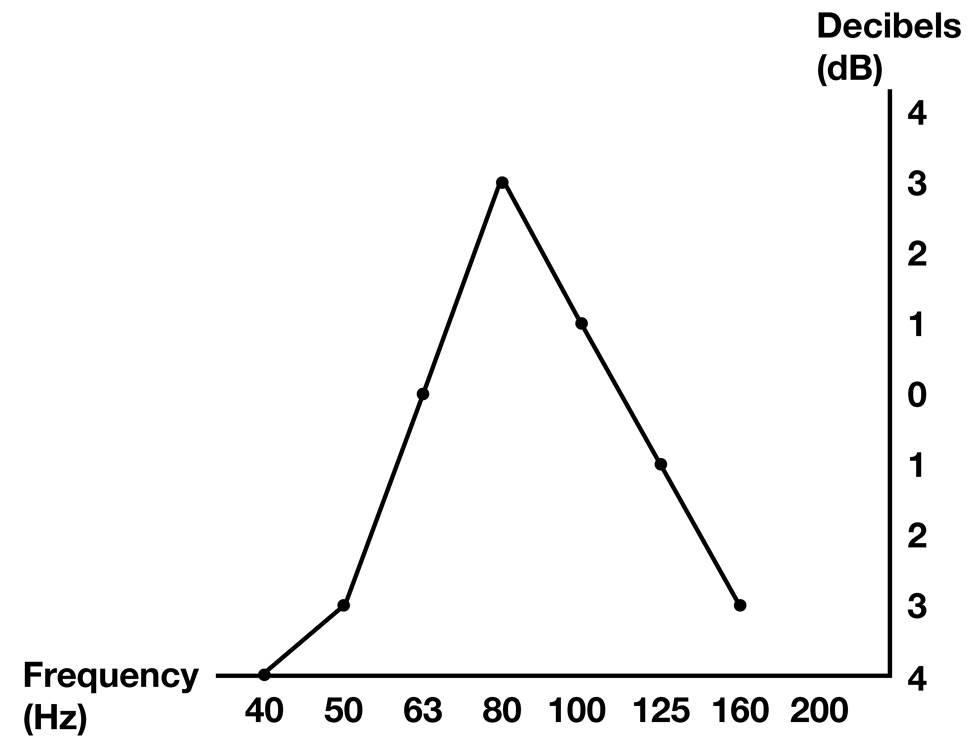 Dimensions: 14"W x 3"H x 9-7/8"D
Accessories: wired bass level remote, mounting hardware
Critical listening score (out of 10): 8
Notes from our panel: Hits the beat just right. Accurate, tight, and clean. Rounds out the lower frequencies. Ideal for those who want bass that blends in.
Final assessment: This sub was the most musical of the three. It plays sufficiently deep and punches nicely during heavy passages, but it's musical accuracy is its most impressive trait. It's great for just about any kind of music (though, like most compact subs, probably not quite deep enough for heavy hip-hop or deep electronic music), and blends in beautifully with the rest of the notes in a given song. It's 3" height also makes it great for fitting under most seats. A solid piece that we'd recommend without hesitation.
Compact sub 2: Sound Ordnance B-8PTD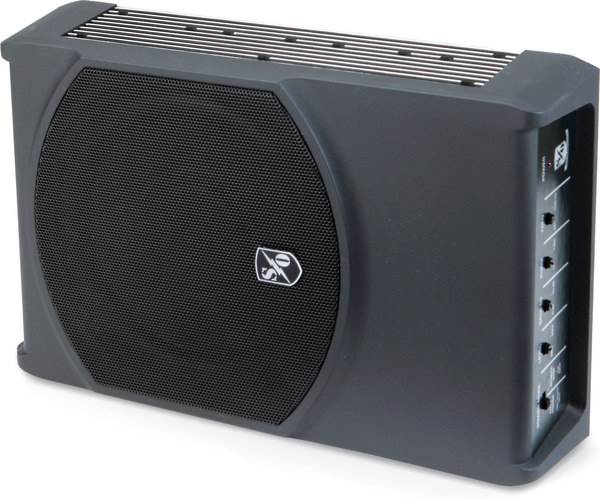 Excellent efficiency and lots of bass output make this a good choice for anyone looking for a fair amount of boom in their music
SPL: 96 dB with pink noise
Frequency response: 50-200 Hz (peak: 100 Hz)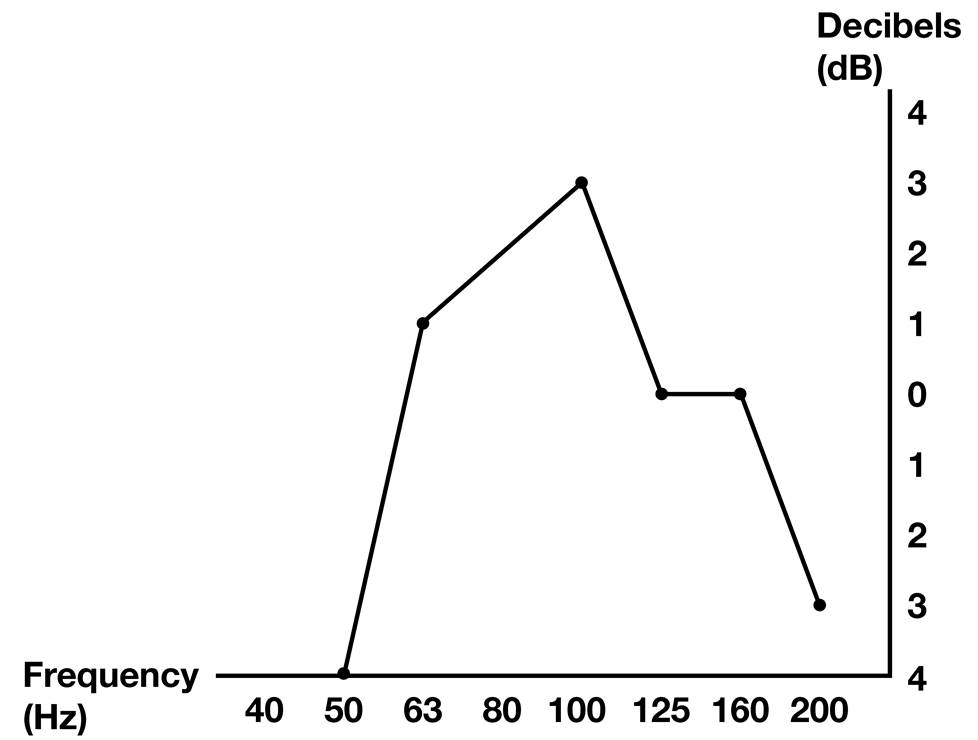 Dimensions: 9-1/8"W x 3-1/8"H x 13-5/8"D
Accessories: wired bass level remote, mounting hardware
Critical listening score (out of 10): 6.5
Notes from our panel: Quite a bit of output. Boomy, but still hits the notes. Gives you more of a "back massage." Slightly less well-balanced in terms of blending into the mix, but louder output, if you're looking for more bass in the cabin.
Final assessment: This sub is a great blend of price and performance. It's a little boomier than the other two models we tested, which is due to its efficient design. It sounded really good with the club music we used as part of the test, as the slightly louder output and bit of a boom provided exactly the desired effect. This is a good option if maximizing the amount of bass in the car is your goal.
Compact sub 3: Kicker 11HS8 Hideaway™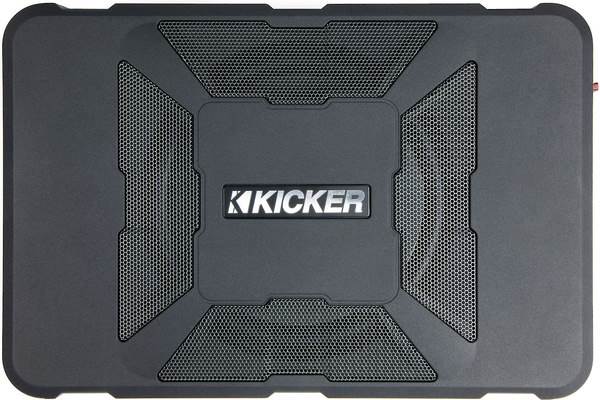 Kicker's compact Hideaway strikes an excellent balance between punchy and musical. It blends in nicely with most music, and pumps out bass that you can definitely feel
SPL: 95 dB with pink noise
Frequency response: 31.5-200 Hz (peak: 80 Hz)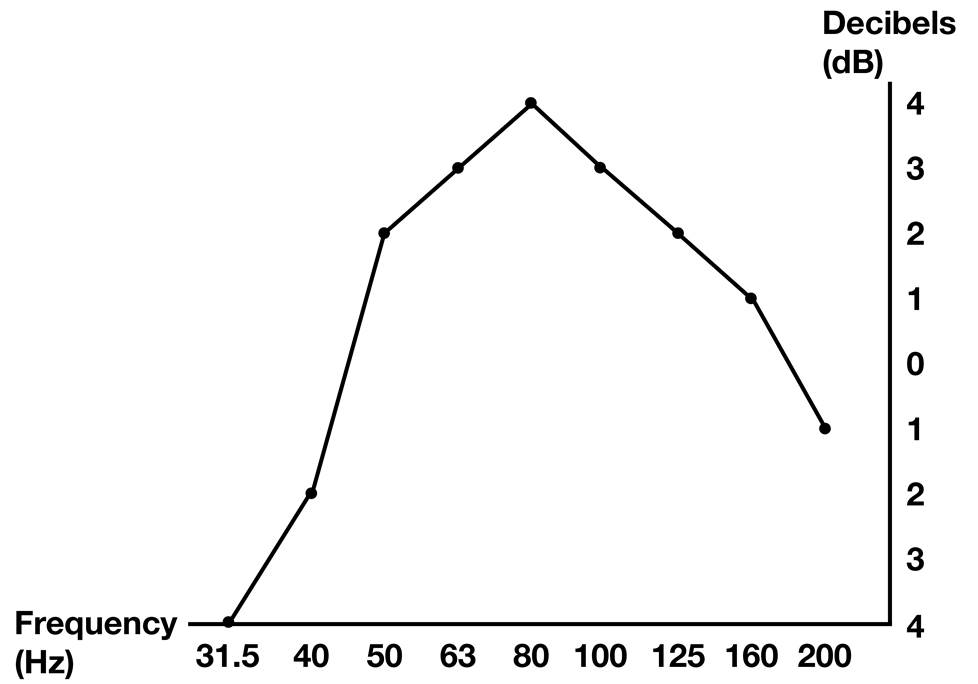 Dimensions: 14-1/4"W x 3-1/4"H x 9-3/8"D
Accessories: wiring harness, wired remote bass level control, mounting hardware
Critical listening score (out of 10): 7
Notes from our panel: Tight and punchy. Excellent bass complement to the full musical range. A little boom. Excellent presence; plays very deep. A little unfocused way down at the bottom, but not in an overwhelming way. Gives a profound sense of depth.
Final assessment: The Kicker Hideaway definitely played a bit deeper than the other two we tested. It performed particularly well with a jazz track that featured an acoustic standup bass. It gave sense of warmth and texture, played extremely deeply, and blended nicely with the mids and highs. In rock and pop tracks, it provided some much-needed punch. All in all, an outstanding choice.
---
That's our look at three compact powered subs. If you need to some bass to a vehicle that's tight on space, give one of these a try. And if you have any questions about them or compact subs in general, contact our advisors. They're ready to help.