In this article, we'll look at six of our most popular and best-selling 10" subwoofers:
When you're looking to upgrade your car's sound, it's hard to beat a good subwoofer. Whether you want the rich, detailed low end of classical music or the big boom of hip-hop, the right subwoofer/enclosure combo can truly make your music come alive. But in today's crowded marketplace it can be tough to find the solution you want. That's why we've created this handy guide to some of our most popular 10" subs.
Shopping for subwoofers
There are a few things to keep in mind when you're shopping for subs. First, specs matter:
The sub's power and sensitivity ratings tell you well how it handles your signal
The frequency range indicates how low you can go
Impedance matches the sub to the power produced by the amp.
Second, you'll also have to choose the type of enclosure — sealed, ported, or bandpass — that gives you the sound you're looking for. For more information on those topics, check out these articles:
Our most popular 10" component subs
In this article, we've compiled some of our favorite 10" subwoofer models. These best-sellers are defintely customer favorites, and we think you'll be very happy with any of them. Bear in mind, though, that we carry a wide variety of subs that fit any musical taste and budget. Crutchfield's expert advisors are here to answer your questions and help you find the right sub for your system.
Now, here are six of our favorites.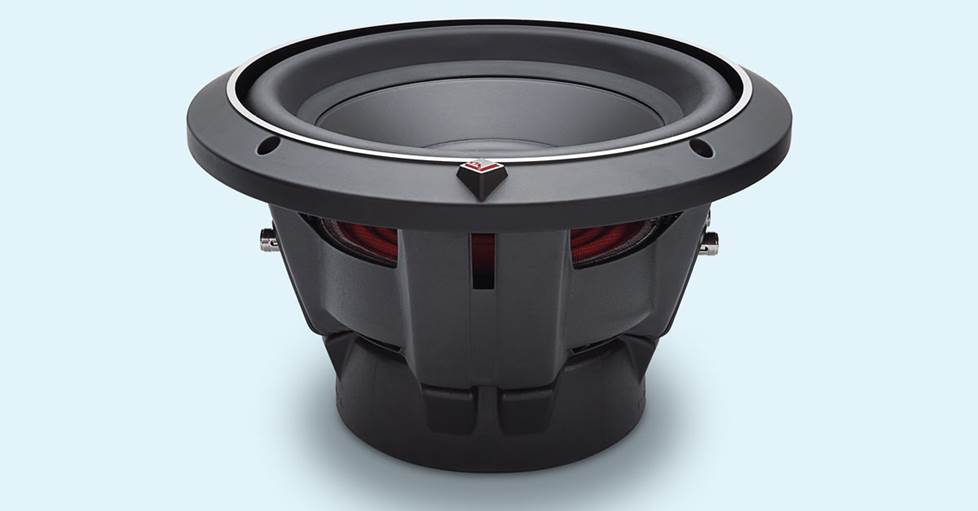 Rockford Fosgate P2D2-10 – Plenty of punch
When Rockford Fosgate called this series of subwoofers Punch, they weren't kidding. With a Kevlar-reinforced paper cone and a method of attaching the rubber surround that increases cone area by 25% the P2D2-10 is made to move a lot of air. You can wire this dual voice coil sub for 1-ohm impedance to draw maximum power from your compatible amp, so if you're looking for hard-hitting bass, this is a good place to start.
300 watts RMS power
600 watts peak power
Sensitivity: 84 dB
Dual 2-ohm voice coils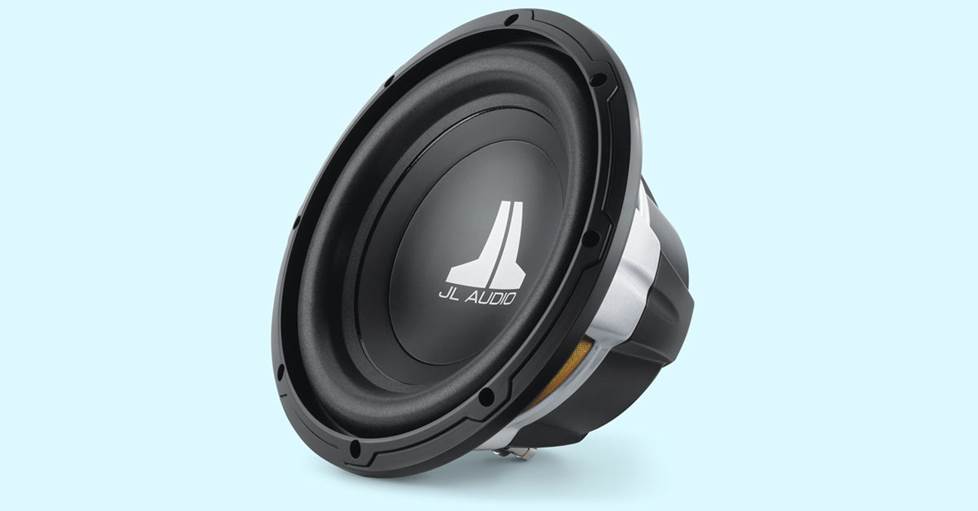 JL Audio 10W0v3-4 – Best seller
The 10W0v3-4 is our best-selling 10" subwoofer, and when you look at the design, it's easy to see why. JL Audio's patented technology includes an optimized motor structure and elevated frame design, while the cone is made for extra-long excursion so it turns out deep, low notes. And it's made to work in small sealed or medium ported enclosures, so you can tailor your system to your space and your taste.
300 watts RMS power
600 watts peak power
Sensitivity: 84.07 dB
Single 4-ohm voice coil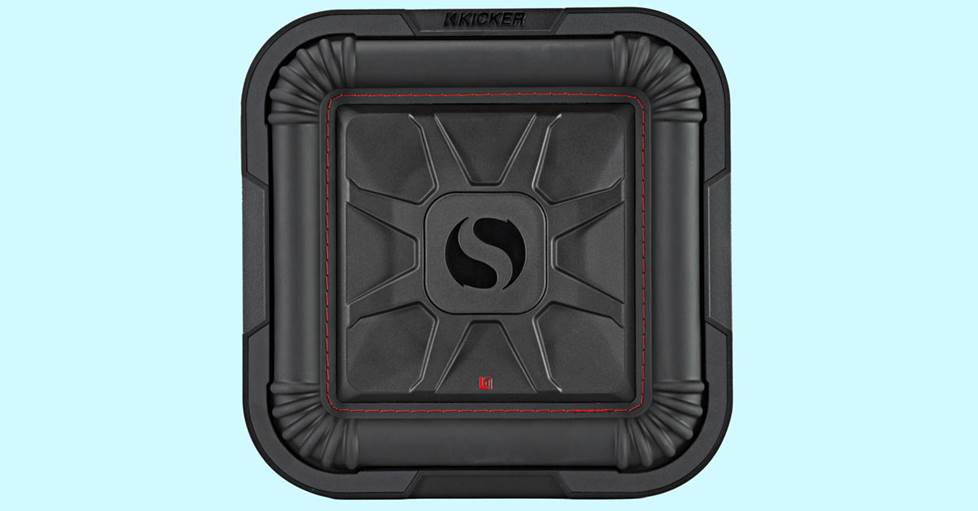 Kicker 46L7T104 – Low end squared
The 46L7T104 showcases Kicker's commitment to excellence and innovation. The square polypropylene Solo-Kon cone offers more area than a traditional round cone, and its shallow-mount design lets it fit into smaller enclosures to give you big bass in a small space. This sub proves that sometimes it really is hip to be square.
500 watts RMS power
1000 watts peak power
Sensitivity: 85.98 dB
Dual 4-ohm voice coils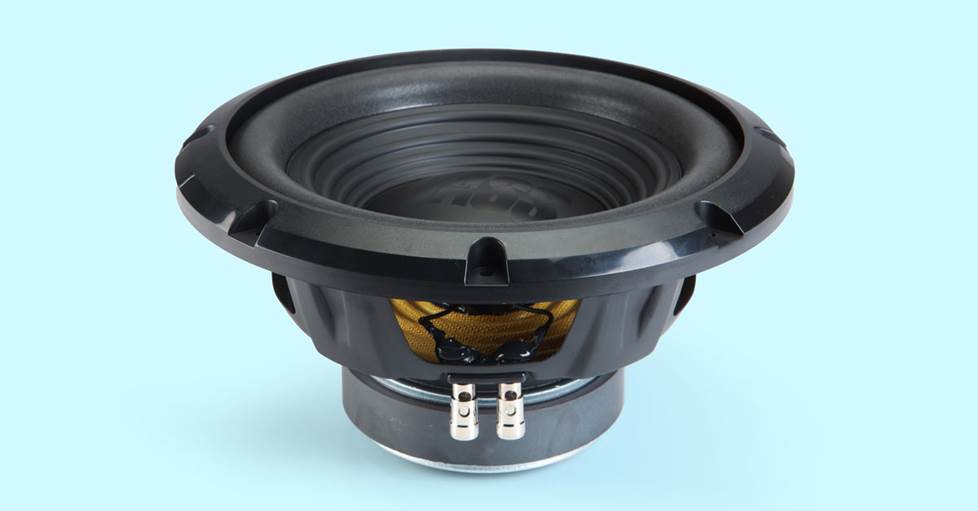 Alpine W10S4 – Great bass, great price
Advanced materials give the Alpine W10S4 the ability to handle up to 250 watts of RMS power. Its mica-reinforced polypropylene cone stays rigid under pressure, and the steel basket gives the cone the support needed to produce great low end tones. You'll get great bass at a price your budget will appreciate.
250 watts RMS power
750 watts peak power
Sensitivity: 86.6 dB
Single 4-ohm voice coil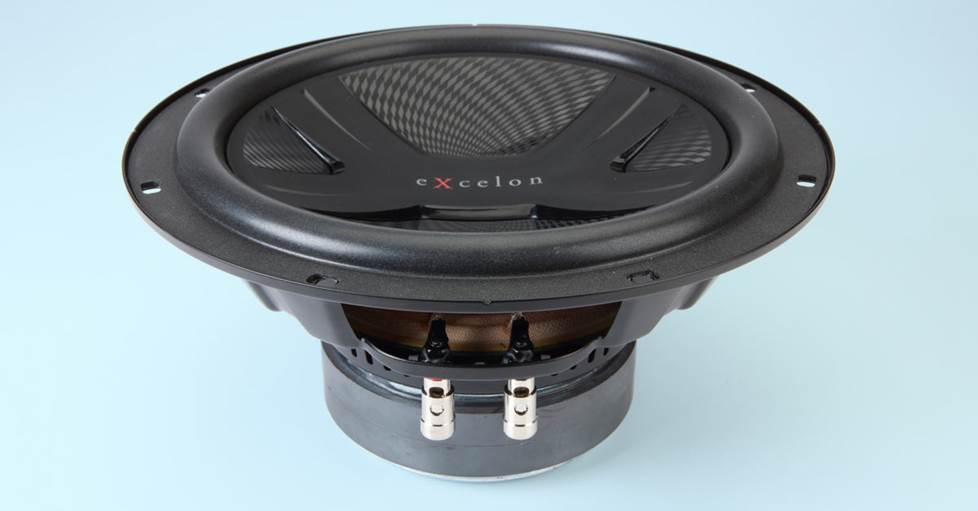 Kenwood Excelon KFC-XW1041 – Excels in small enclosures
Kenwood's years of audio experience are reflected in their Excelon series of car speakers, and the KFC-XW1041 is no exception. The two-piece polypropylene cone includes their exclusive X-Motif design and a patterned surface for additional rigidity, so you get punchy low end with no slop. And it's designed to work with enclosures as small as 0.65 cubic feet, making it suitable for more applications than other full-sized subs.
300 watts RMS power
1300 watts peak power
Sensitivity: 84 dB
Single 4-ohm voice coil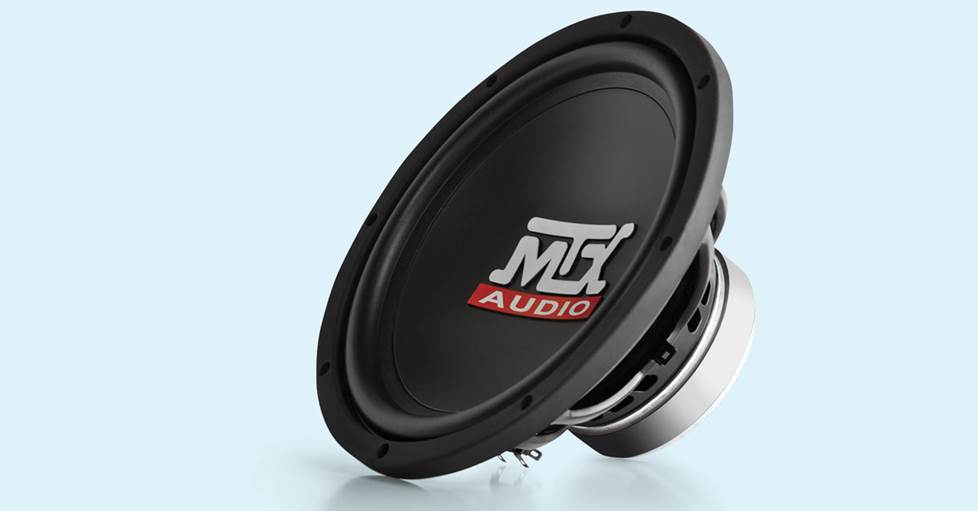 MTX TN10-04 – Big bargain bass
When a company calls their sub "Terminator," you know they're playing for keeps. The TN10-04 includes some features from MTX's more expensive subwoofers, like their Asymmetrical Linear Drive System's flat, progressive spider and extended pole piece that drives the cone smoothly. You'll have to hunt far and wide to find this kind of bass at this kind of price.
150 watts RMS power
300 watts peak power
Sensitivity: 85.1 dB
Single 4-ohm voice coil
Got questions? Chat us up.
Thinking about upgrading the bass on your car or truck? Read our car subwoofer buying guide, and If you have any questions about choosing and installing a subwoofer, our expert car audio advisors will be happy to answer them. Give us a shout.
Popular questions customers ask
The larger the woofer, the deeper the bass. A 12" sub will play louder and deeper than a 10" sub. A single subwoofer is all it takes to reinforce your music, but if you're looking for volume, then two subs are certainly louder than one.
A sealed enclosure will sound tighter and more accurate. A ported (or vented) enclosure makes the bass louder, with more boom, but with a slight loss of accuracy. A bandpass box is a combination of those two designs for even more output in a narrow frequency range.
It's simple. A subwoofer gives you more bass, reproducing lower frequencies that your other speakers can't deal with. And subs aren't just for "bassheads." Filling out those lower frequencies will make any kind of music sound better. At Crutchfield, we love to see that look of surprise and joy on someone's face the first time they hear a sub in their vehicle!
First, figure out where a sub will fit. If you have limited space, consider a small powered sub. You'll be surprised how much bass you'll get. Also, what are your plans for your sound system? A small sub and amp will work great for adding some bass to a factory radio, but if you have plans to expand your system, go with the biggest sub that'll fit.
Yes, all subs need an amplifier. Some subs even come with an amp built-in (called "powered subwoofers"), so you don't have to match the sub to the amp. If you prefer to customize your system, make sure to get an amp that's powerful enough for your sub. The more bass you want, the more power you'll need.