Serving up awesome sound in a local food truck
Our experts installed two custom stereo systems
In this article... our Advisors help a local entrepreneur gear up his food truck with car audio gear for music on the road and commercial audio gear to entertain his customers and more.
hat makes a delicious meal even better? Great tunes, of course. And that's what Julio, owner of Pachamama Peru, had always envisioned when he gave a 35-year-old Chevy delivery truck a new life as a food truck in Albemarle County, VA. Our advisors climbed aboard to help.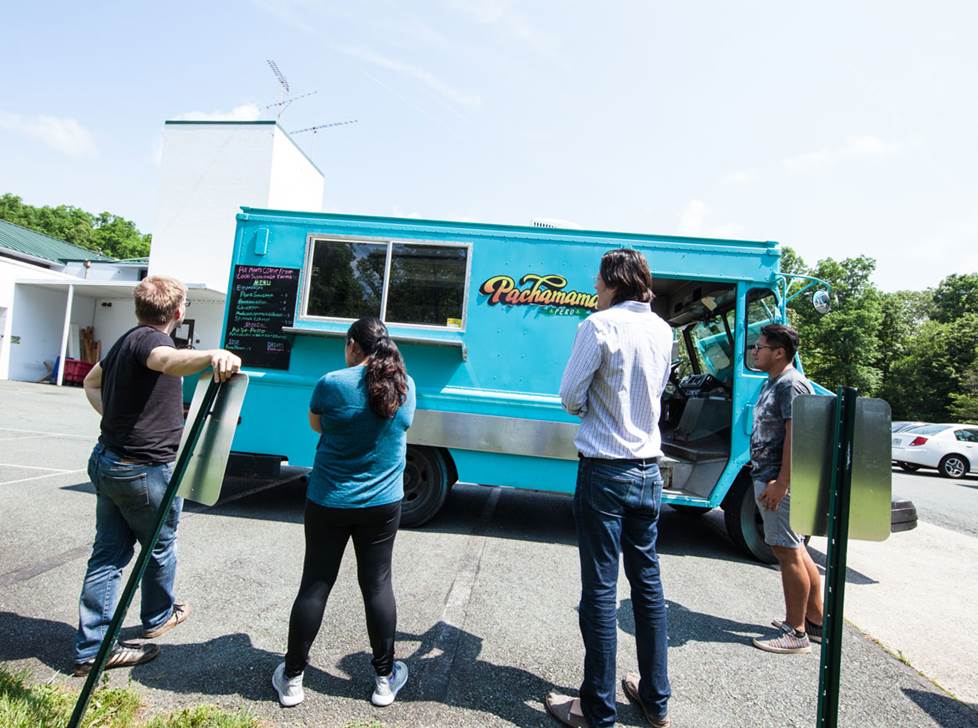 Enter our expert advisors
We took a two-pronged attack to upgrading the truck. Maria, one of our international advisors, offered advice for the front of the truck so Julio can enjoy music while driving. And commercial audio pro Rob laid out a design to keep the tunes going when Julio is preparing and serving authentic Peruvian cuisine.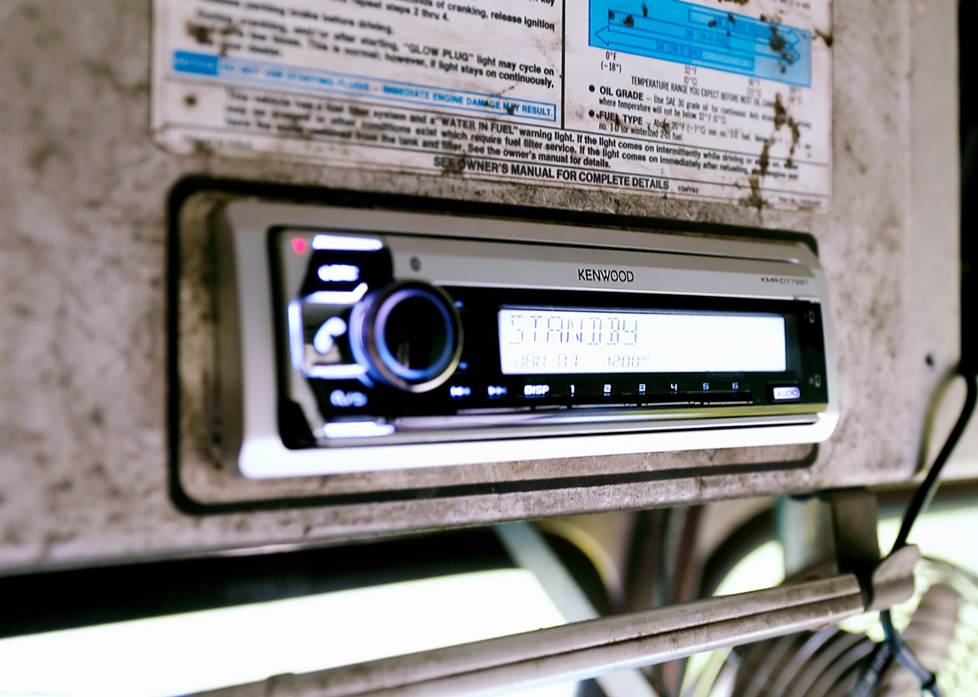 A new stereo system for the driver
Maria recommended a Kenwood CD receiver and Fusion speaker pods, both of which are marine-rated — a smart choice given the cockpit's exposure to the elements. Julio's old radio was a cassette receiver that hadn't worked in ages. We stepped him up to Bluetooth® compatibility for hands-free calling and music streaming, CD playback, and fun extras like Spotify® app control.
We mounted the receiver in a panel above the windshield, but added a Kenwood wired remote to his dash for easy access to essentials like track-skipping and volume.
Music and controls for the chef
Rob made sure that Julio has great sound inside the truck's kitchen to stay inspired while he's cooking. JBL's CSMA 180 mono mixer/amp powers two EV EVID S4.2T 4" wall-mounted speakers and uses Julio's smartphone as a music source, thanks to a Bluetooth® adapter.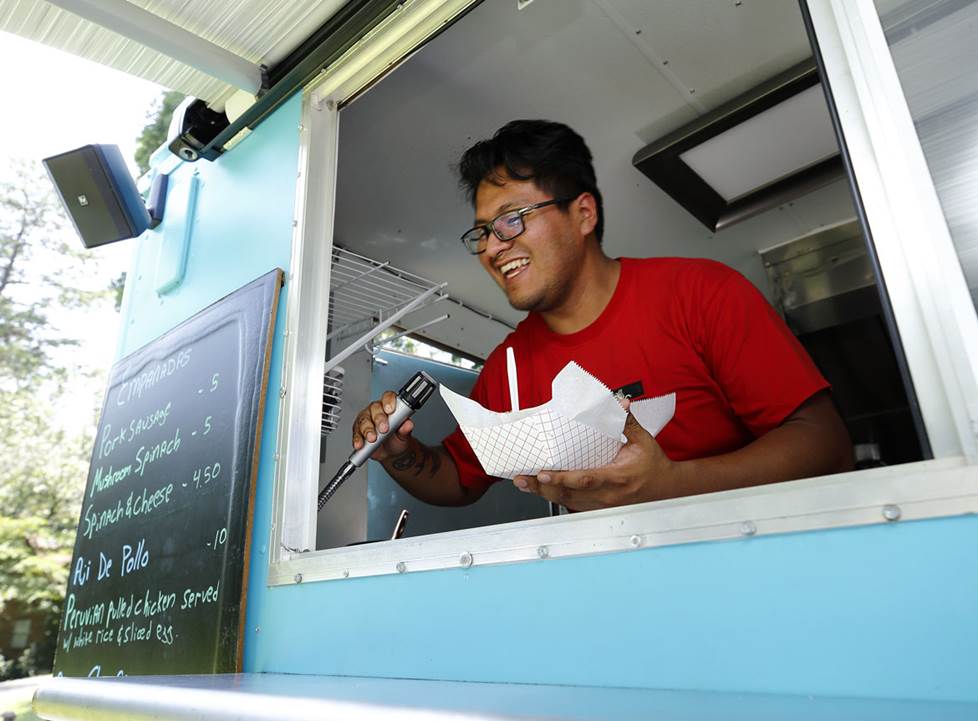 And when customer orders are ready, Julio can override the music to make announcements using a Shure gooseneck paging mic. We also gave him quick and easy control over his music, inside and out, by installing two Russound ALT-70V volume controls above the serving window.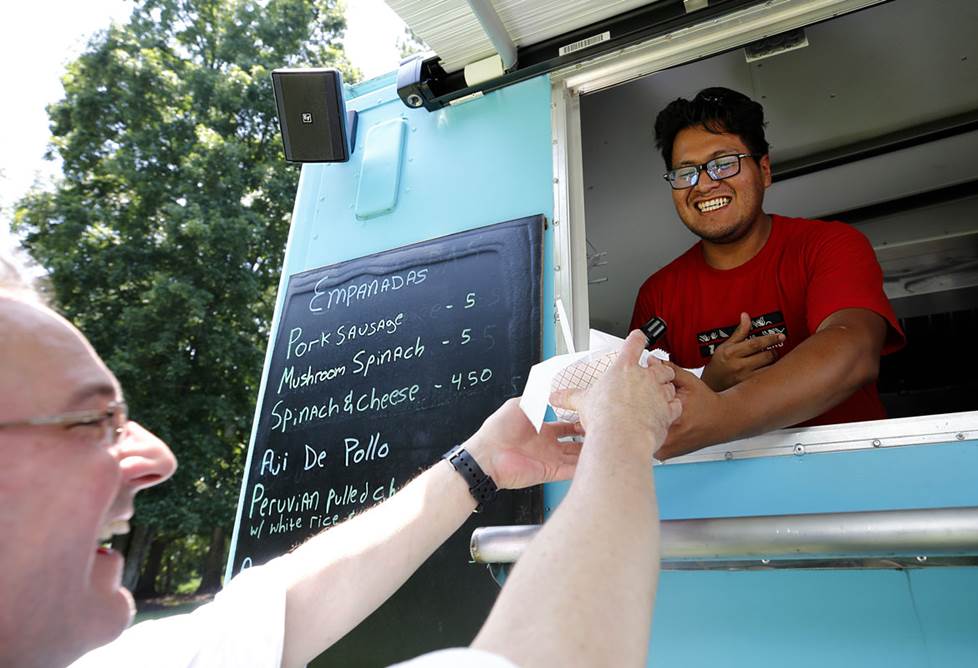 Clear music for customers
Two more EV speakers, also powered by the JBL amp and mounted on either side of a weatherproof Thule retractable awning, provide a fun vibe for Julio's customers while they ponder the menu and wait for the next batch of empanadas.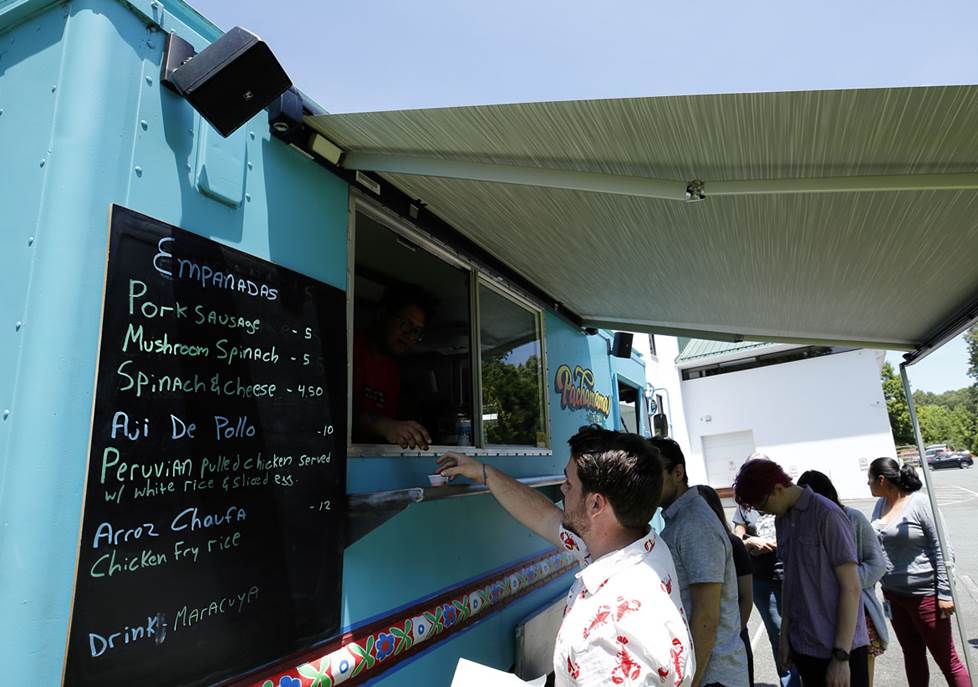 With Peruvian tunes playing clearly and powerfully, this upgraded food truck helps transport hungry locals to an Andean state of mind.
Find out what we can do for your business
Do you own a business? Contact our experts for advice on audio and video solutions, or submit a commercial audio design request to our team.