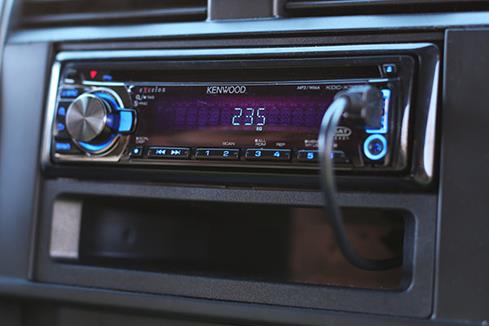 The Kenwood receiver in the dash
Kramer had previously done some upgrading of the system in his Honda Element, but this time, he was ready to take full advantage of the great sound he knew was possible.
For instance, the vehicle already had tweeter housings on the A-pillar but didn't come with tweeters. And Elements come with no carpeting, so he had previously added Dynamat to help reduce road noise and rattles. Now it was time to really amp up the sound possibilities.
Items installed:
Kenwood KDC-X395 CD receiver
Alpine MRP-M500 mono-amplifier
Alpine MRP-F300 4-channel amp
Alpine SWR-1043D 4-ohm DVC component subwoofer
Sound Ordnance BB10-50S 10" single sealed box
Infinity Reference X REF-6500cfx 6.5" component speakers
Infinity Reference X REF-6502ix 6.5" 2-way speakers
Rockford Fosgate RFK4D Dual-amp wiring kit
Dynamat Hoodliner
Dynamat Xtreme Wedge Pack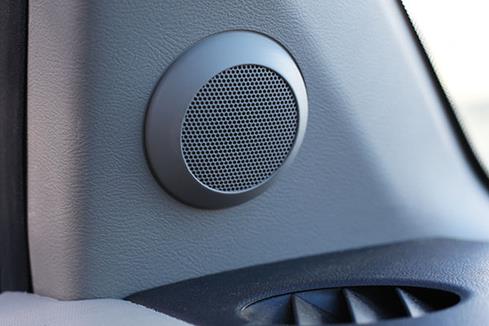 Factory tweeter location
Installation description
Kramer installed a new receiver, a set of component speakers in the front doors (taking full advantage of those unused tweeter locations), 2-way speakers in the rear, a subwoofer, and two amplifiers to power everything. He put together the whole system, including wiring and hardware, for just under $1,000.
Q&A Section
Why did you decide to upgrade your system? What were you looking for that you didn't already have?
For a few years now I wanted to add amplification to my front and back speakers, and add tweeters in the factory pod locations. I was most interested in creating a full, wide soundstage for the front of my Element. Mission accomplished!
What's the first thing you show people about your installation?
Each amplifier was installed under a seat, and they are totally hidden when the seats are in their normal position. (The Element's seats can be folded up against the side of the car for additional cargo space.) The distribution block is centered in between them. It's a very clean installation, and we still have lots of space to use for all of our camping gear.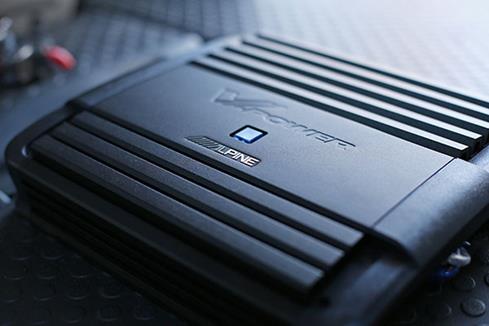 The Alpine 4-channel amplifier
What impressed you most about your new products?
The Infinity Reference X is a new and improved line that I heard and was very impressed with during the product launch. They sounded even better once they were in a near-field environment. Both Alpine amps are rock solid and are fantastic for their size and price. And, although I have just a single 10" sub in the back, it's enough to provide deep, accurate bass. I love it!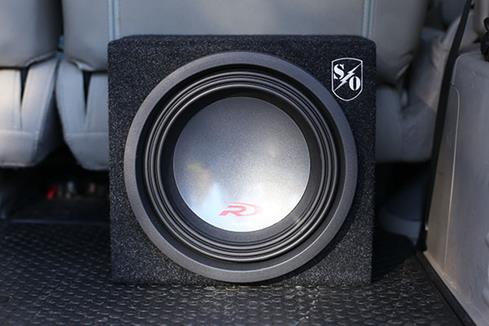 The Alpine subwoofer in a sealed box
What was the most difficult part of the installation?
Thankfully, the good folks from the Crutchfield retail store did an amazing job with the installation. All I had to do was show up, and they worked their magic.
What plans, if any, do you have for future upgrades?
I am actually very pleased with the performance now, and do not have any additional plans in the works. Every trip in the car is a highly enjoyable audio experience!
---
Vehicles in the Custom Car Showroom are submitted by customers and fans, and edited by Crutchfield writing staff. You can find more of these articles on the Showroom main page.