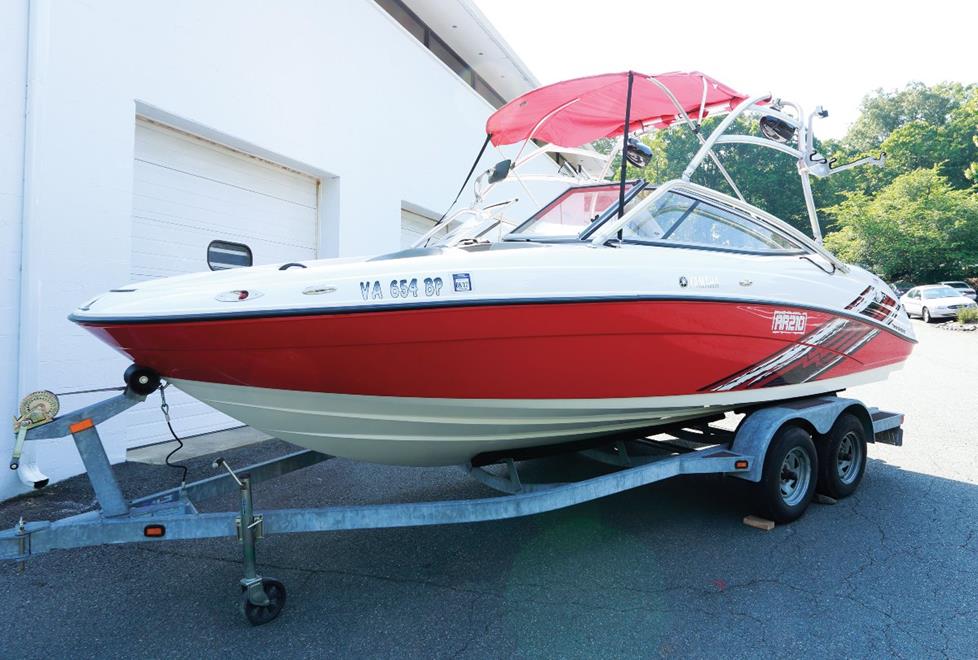 All hands on deck
We never pass up a chance to learn more about the marine audio products we sell and how to install them. So when our friend Alex decided to upgrade the system on his Yamaha AR210, we told him to tow it to our headquarters and let our advisors do the work.
Boats like this are made for fun, but all that fun can get loud. Boaters with weak stereos tend to crank the volume, which makes bad sound even worse. We focused on adding a powerful system that Alex and his crew can really enjoy.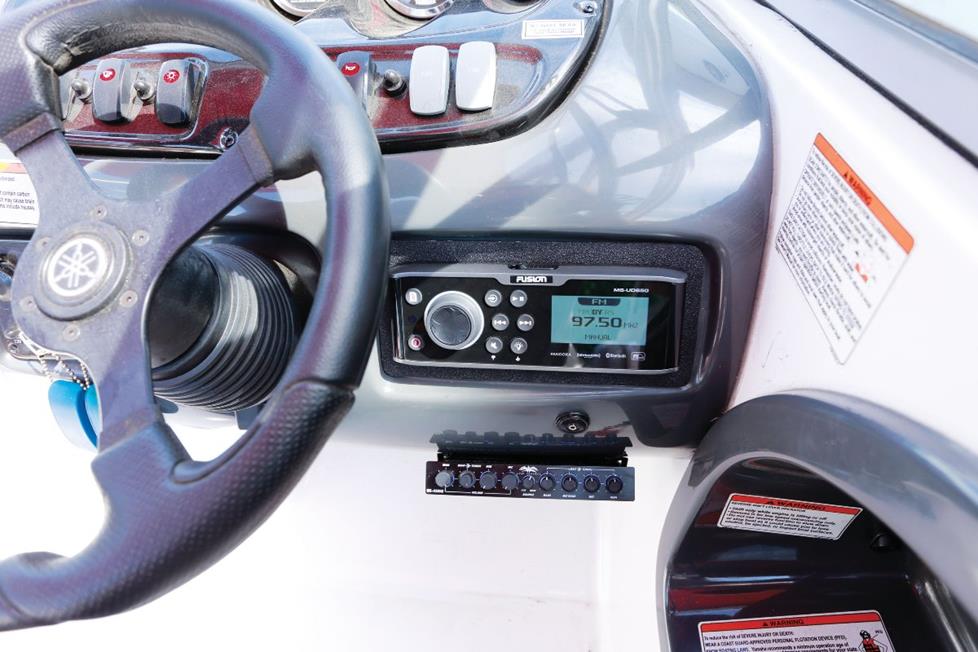 A powerful, practical receiver
The Fusion MS-UD650 receiver has 3-zone control, so Alex can get the sound he wants whether he's on the lake or at the dock. The water-resistant "Uni-Dock" storage pocket behind the flip-down face lets him enjoy the music on his phone or device while it stays safe, dry, and charged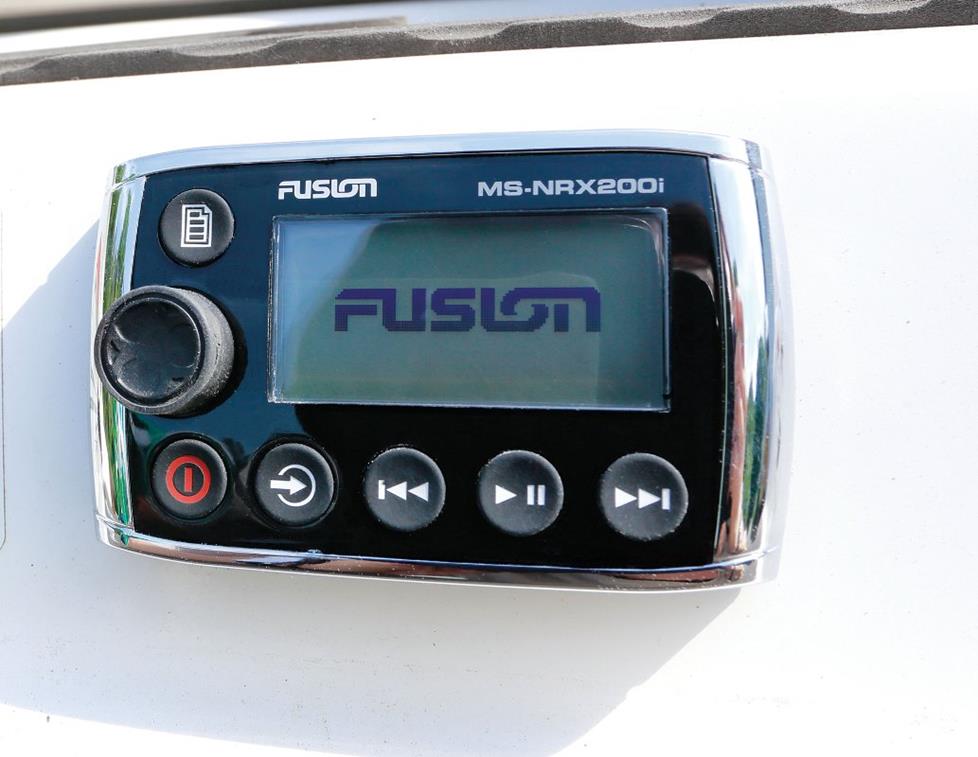 adding a remote to the swim deck
Mounting this Fusion marine remote control near the swim deck lets skiers and swimmers choose tunes and more. This NMEA 2000-certified remote/repeater can communicate with other NMEA 2000 devices connected to the network. You'll get the multi-zone entertainment control you want, plus important info you need, like depth, speed, and wind direction.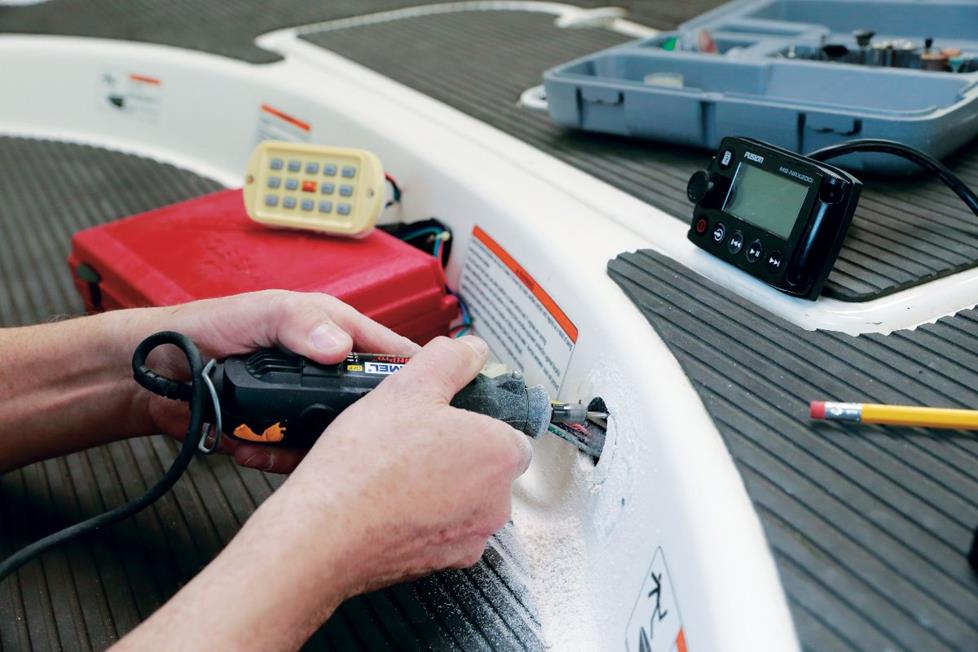 there's a hole in the boat
The remote is not easy to install, but the added convenience and control is worth the effort. Drilling the mounting hole for the remote isn't difficult, but you are drilling a hole in a boat, so it's best to work carefully. Measure, measure again, then triple-check your measurements. Be aware of everything around the area you'll be drilling into – wires, fuel lines, etc. And definitely wear eye protection.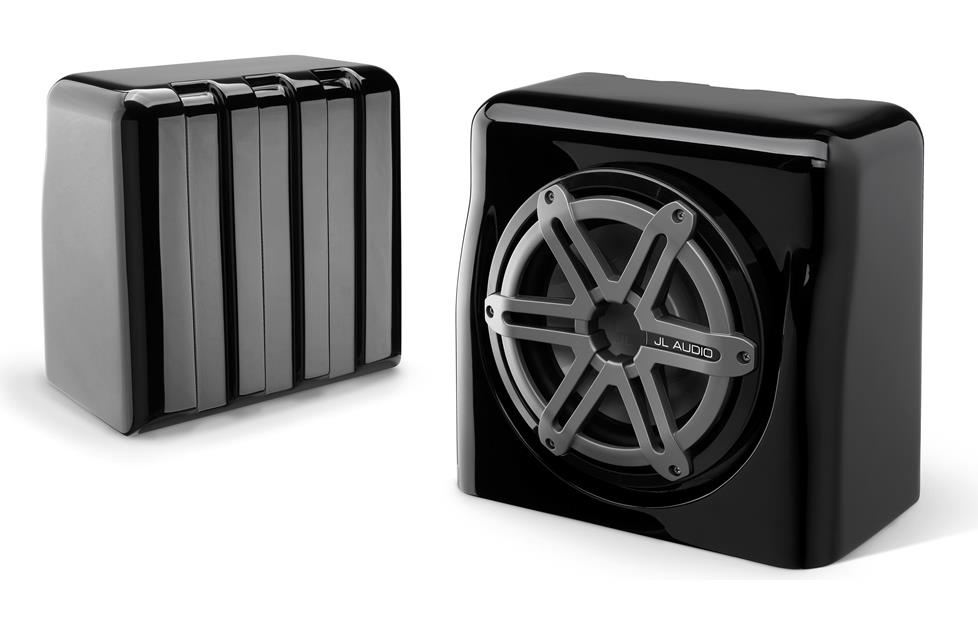 double the bass
A pair of JL Audio marine subwoofers were installed out of sight, but they definitely make their presence felt when they get going. Each sub features M10W5 marine speakers mounted in a waterproof fiberglass enclosure. The enclosure is finished in black with a gel coat that'll stand up to weather and salt water, while the 10" driver is made to withstand the rigors of sea duty.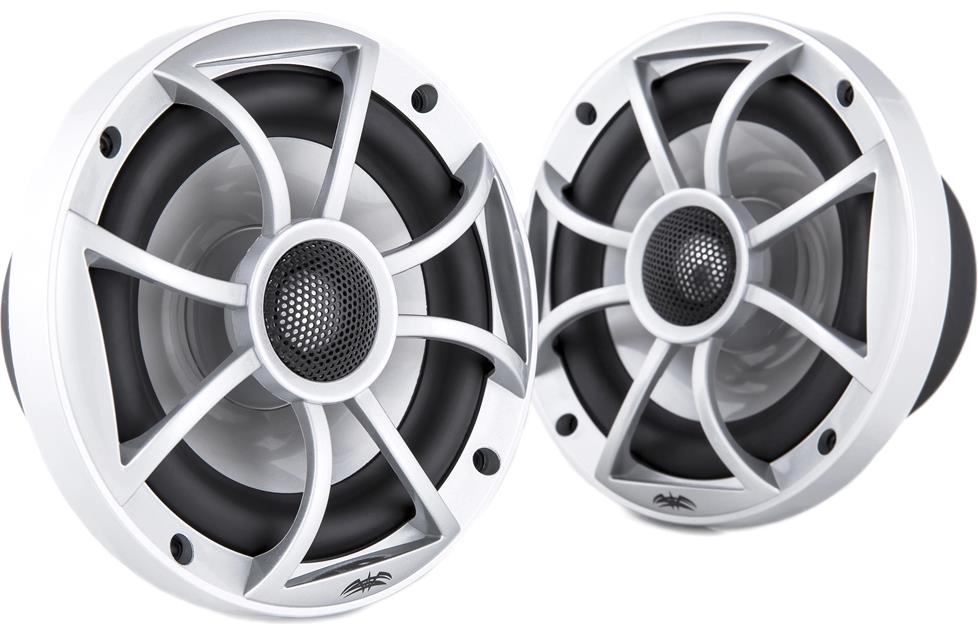 wet sounds speakers really rock
Volume matters, so we replaced the old speakers with powerful 6-1/2" Wet Sounds marine speakers. They fit right into the existing openings, and they sound terrific. These rugged speakers are made for marine use, with strong, durable Nylas™ (a combination of nylon and fiberglass) speaker frames and grilles that will withstand the rigors of life on the water.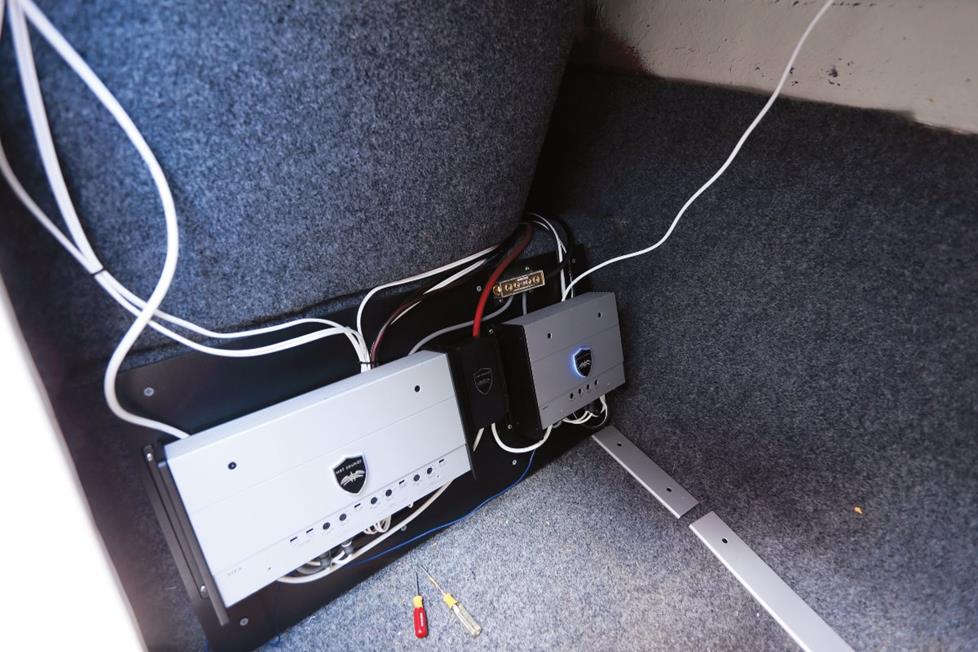 hideaway amplifiers
The Wet Sounds HTX-6 6-channel amp (left) and HTX-1 mono sub amp (right) fit neatly into this portside storage cubby and produce plenty of clean power. Designed by boaters for boaters, these Hydro-Tech™ X amps have conformal-coated circuit boards, sealed, salt-water resistant heat sinks, and stainless steel hardware.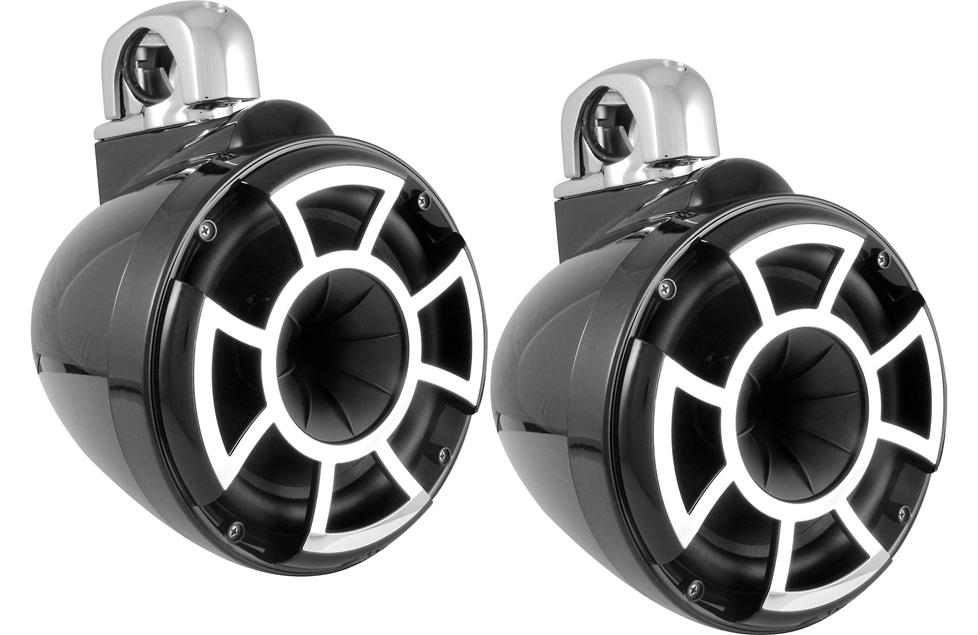 BIG POWER FOR THE TOWER
When we cranked the 8" Wet Sounds Rev 8 B-SC marine tower speakers, people walking through the parking lot were blown away by the volume and accuracy. These speakers feature stainless steel hardware, including swiveling clamps that will fit a variety of tower sizes. Even if you don't have a tower, the clamps can be used on most any suitable tubes or railings on your boat.
Build your own marine system
This is a very impressive system, but you probably want to design something different for your boat. We can help with that. Check out our complete selection of marine audio gear and marine wiring to see what you like. If you're not sure what's right for your boat, ask one of our Crutchfield Advisors. We're here to help you create the marine stereo of your dreams. Just give us a call.