Our vehicle electronics buyer, Peter, has been in the car audio business for decades. And he was very unsatisfied with the stereo system in his 2012 Mazda 5 — it just didn't have any bass. Then he found out about the JBL BassPro Hub.
No space for bass
One of the big challenges was that there wasn't enough space for a subwoofer in his minivan with the third row seat. He had tried under-seat woofers and free-standing boxes — they all sacrificed too much storage space, or didn't provide enough bass to fill the vehicle. So when he heard about this solution from JBL, it seemed great because he thought it might allow him to get the bass he wanted without sacrificing what little space he had.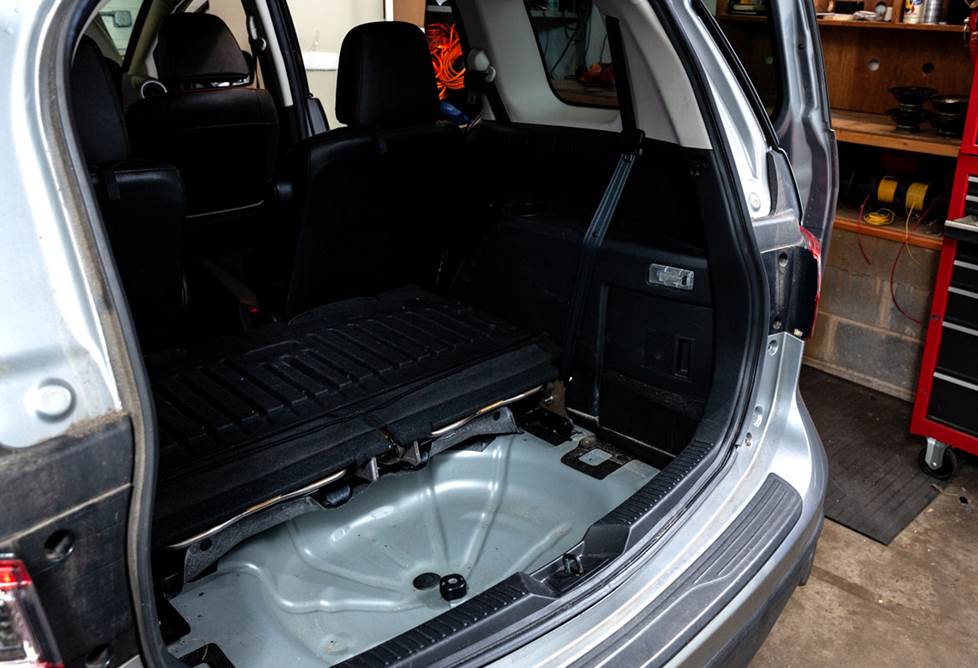 "Then, when our JBL rep first played the BassPro Hub for me, I literally said, 'I love it! Can we take it out right now and see if it fits in my car?' We took it out, dry-fit it in my vehicle, and it fit. Soon, I installed my own. The performance is amazing, it really is. It adds that lower couple of octaves that were missing. Most full-range speakers don't play accurately below sixty hertz, so now I get to hear those notes."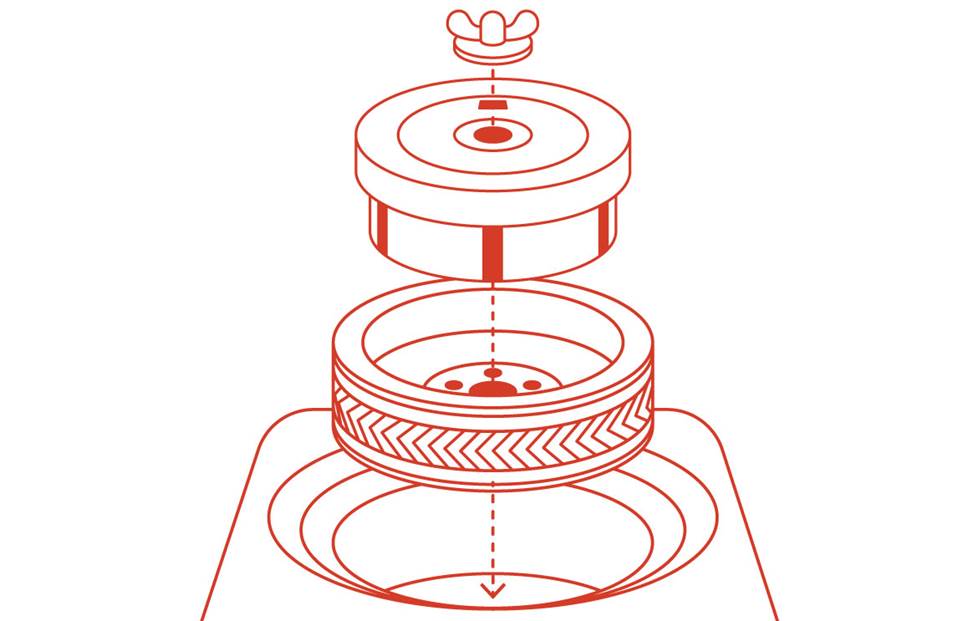 Even though the BassPro Hub is under 15" in diameter, you'll still want to measure your spare to see if it'll fit.
A smart design
What we love about the BassPro Hub is the design. Its 11" subwoofer is built super-tough, and the 200-watt class-D amplifier is specially designed to complement the sub. Peter has an aftermarket stereo, so he hooked it up with patch cables connected to the preamp inputs. But he could've used it with a factory stereo, too.
As with any powered sub installation, you run signal and power wires. After that, it's pretty simple: it goes in the spare tire — just drops right inside the rim and secures with its included post and wingnut. It's best with full-size spares, but can work with some smaller spares (like his), too. That's usually wasted space in most cars — JBL took advantage of that with this sub's design.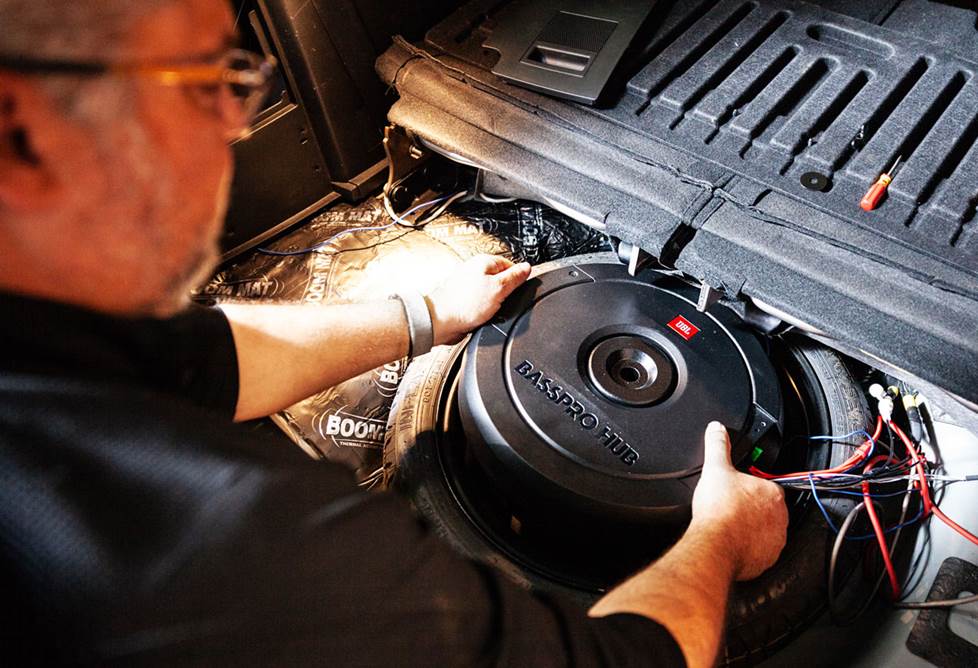 Peter also installed some Boom Mat on the exposed metal in the spare tire area. This sound-deadening material helps eliminate reverberations and any other unwanted noises the subwoofer might induce. The result is better sounding, more powerful bass from the subwoofer.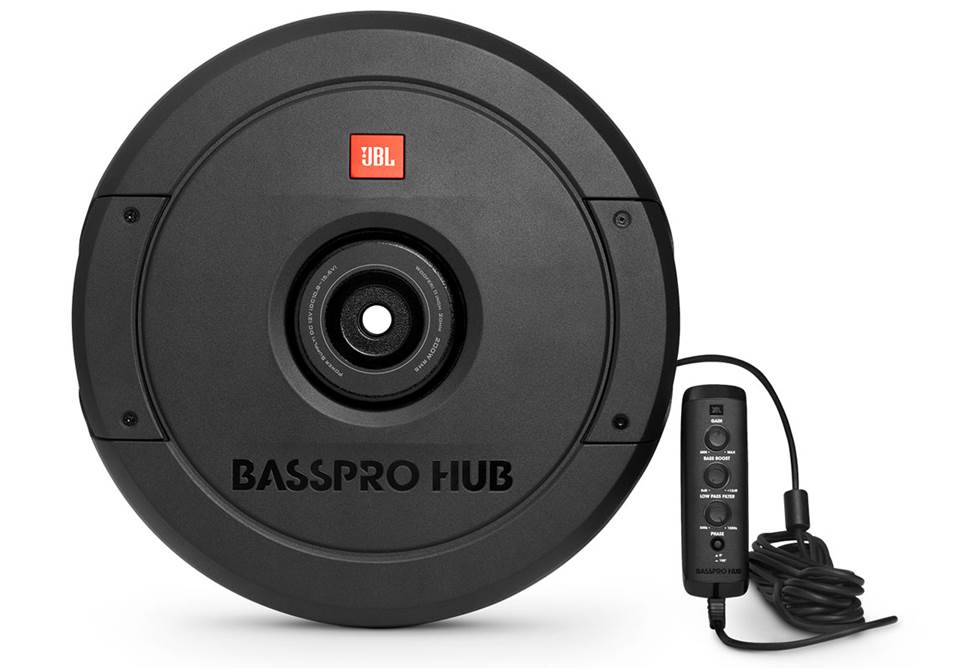 Clever remote control
To save space on the enclosure, JBL puts all the controls on a wired remote, which Peter put in the glove box. It lets him set the gain and crossover, and adjust the bass from his listening position." It's smart. I like it a lot."
Questions or need more information?
The BassPro Hub is about 6-7/16" high and 14-1/4" wide. You'll have to measure the inside of your spare tire hub to see if the sub will fit or not. If you want to know more about the JBL Bass Pro Hub or other powered subwoofers, contact us and our friendly and knowledgeable advisors will be glad to help.