David T's 2013 Ford Fusion
Getting it done
"There isn't much online yet for a 2013 Fusion, so i hope this helps anyone else attempting such a task," says David T. from Hammond, LA, and that's the kind of do-it-yourself initiative we like to hear about from our customers at Crutchfield.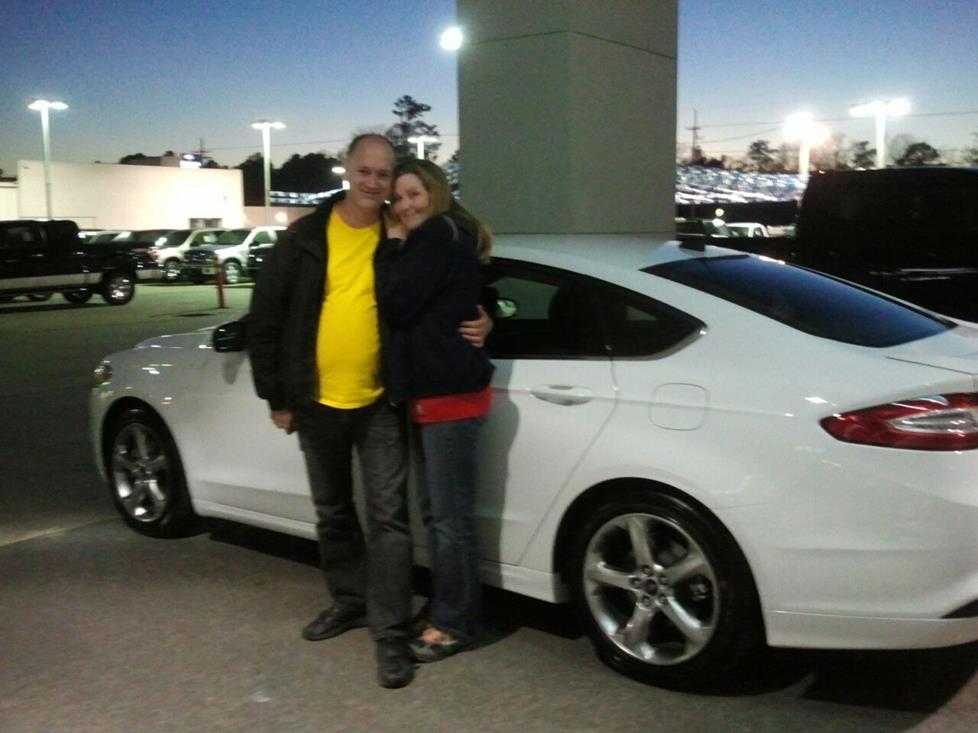 David, his 2013 Ford Fusion, and friend
He's talking about installation guidance for a relatively new vehicle, and while we appreciate how much easier it is to follow in someone else's footsteps when tackling a project like this, we have to tip our cap to David for going ahead without much documentation available. We still haven't researched the 2013 Ford Fusion ourselves yet, but we'll have it in our database soon.
Items installed:
Let's add some bass!
David went with these three hard-hitting Champion Series 12" subs from Pioneer because "I prefer Pioneer products." He tells us that car audio "has always been a hobby of mine," and that he's thinking of entering bass competitions in the future. Given his determination to build a sweet enclosure for these subs in his Fusion's trunk, we have no doubt he'll do fine on the low-end circuit.
One box + three chambers = a DIY dream
David wanted to keep the factory look, so he decided to build the enclosure within the trunk of his car. This is a bit different from building an enclosure, loading it with subs, then placing it in the trunk or cargo area of a vehicle — this installation would all be done within the trunk, making it doubly important to get the measurements, cuts, and joints right the first time. "Not fun" is how David described the process. He also chose to build three ported chambers in one enclosure facing the rear seats, and here's the first look he gave us of his handiwork: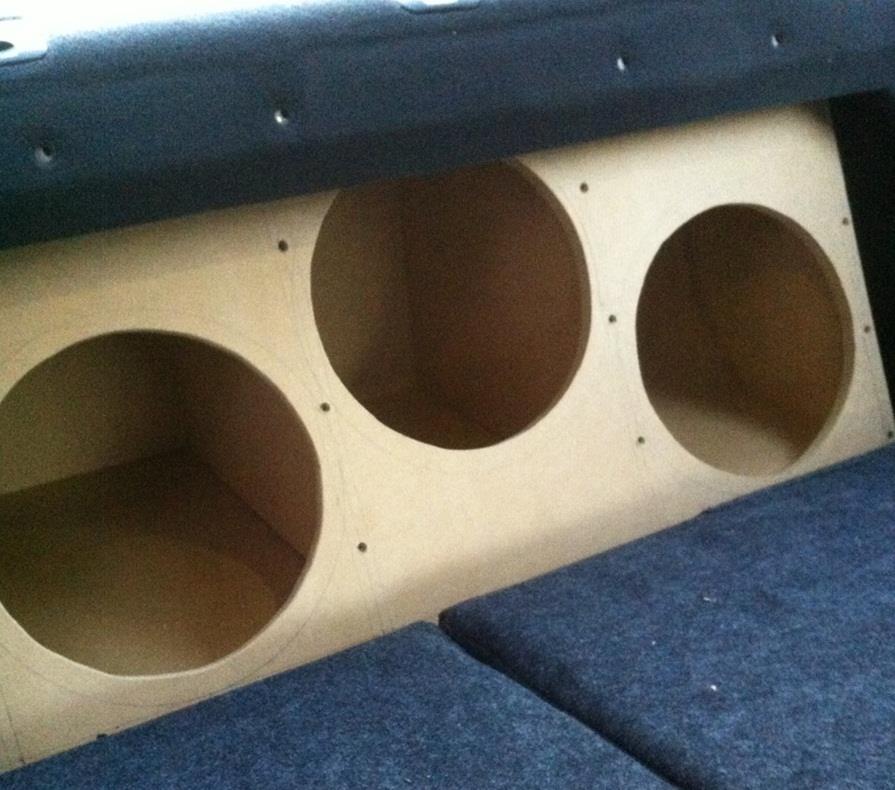 This is a really clean-looking start to David's 3-chambered enclosure in the trunk of his 2013 Ford Fusion
Getting inside
With the box built, corners glued, and chamber walls in place, it was time to add the wiring, ports, and interior bracing. David also made sure to use additional caulk to keep the corners tightly sealed.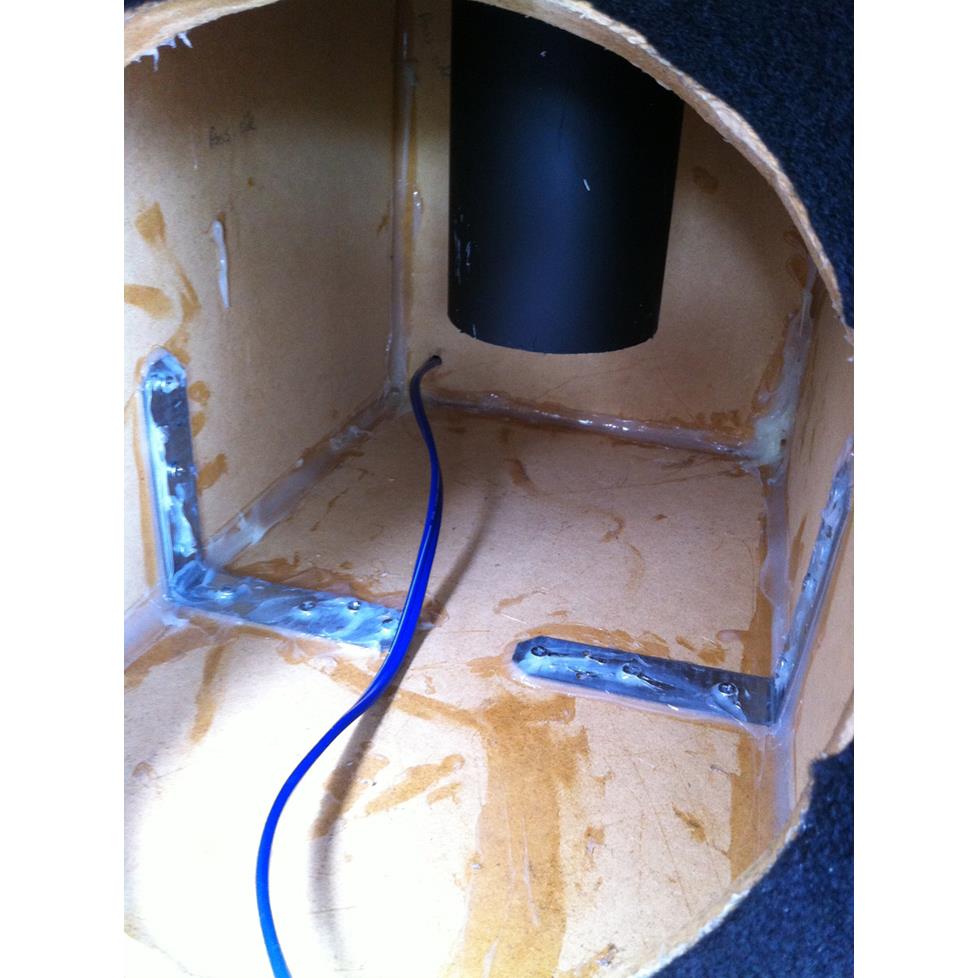 Interior view of one of the sub box chambers — the black tube at the top is the sub port
The interior braces help keep the chambers from shaking themselves apart, and they also keep the resonance-induced noise to a minimum. For more on the importance of caulk and other tips for building an enclosure, check out our article on How to Build a Subwoofer Box.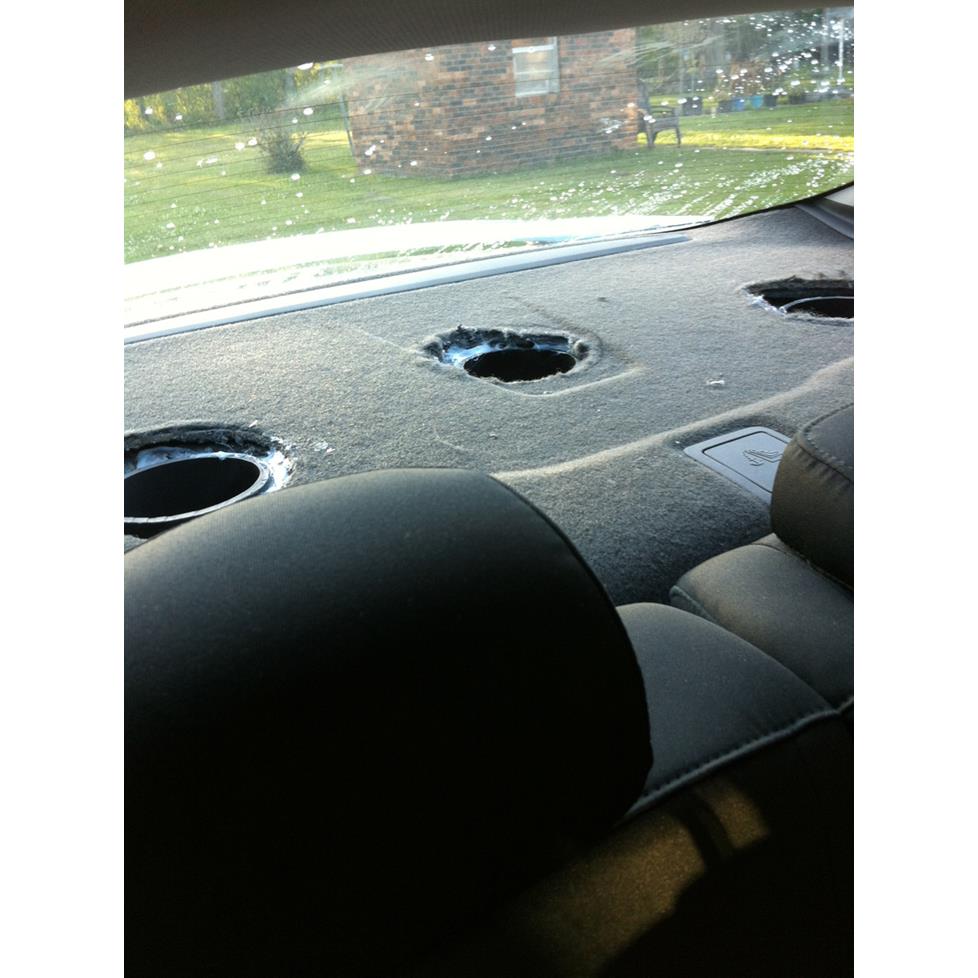 Holes cut into the rear deck allow the bass ports to do their job
Finishing the sub installation
With his wiriing, braces, and ports in place, the final step was to mount the subs in each chamber. David also added some black carpet to protect his enclosure and give it a refined look, although it would be out of sight for the most part. "The first thing I show people is the fact that you can't see anything," he boasts.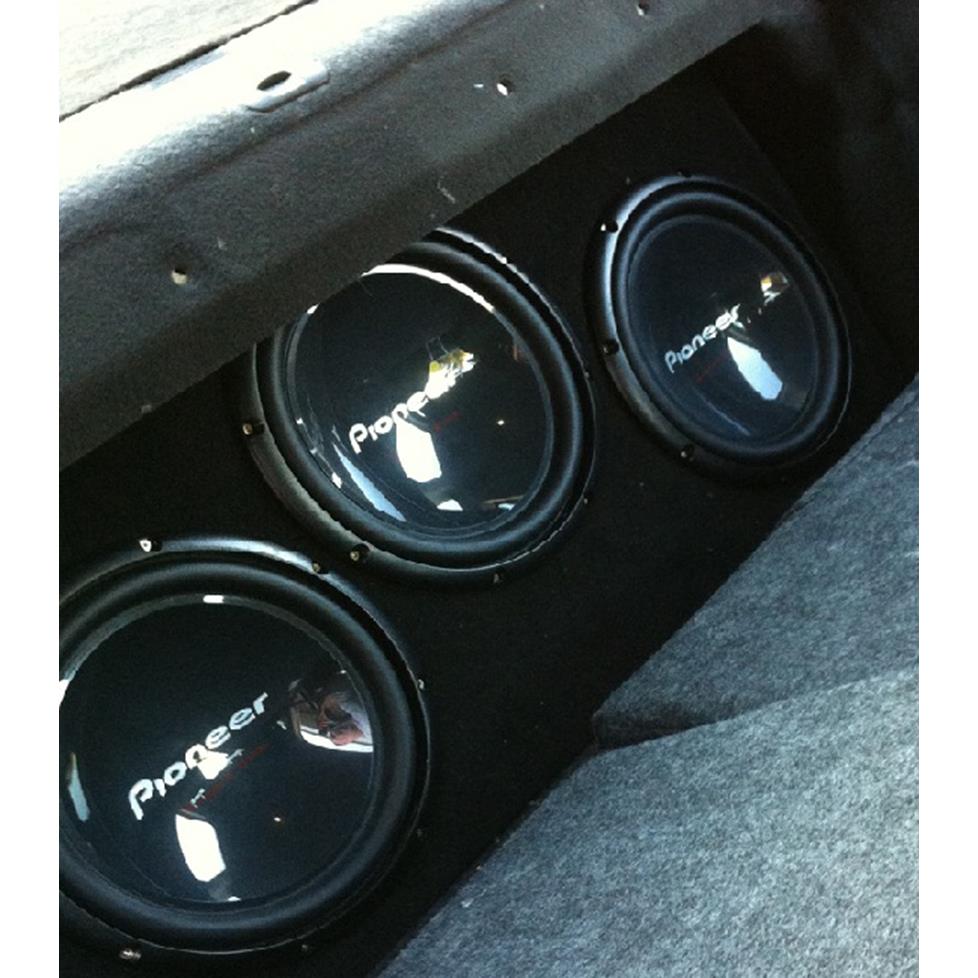 Here we go: three pounding Pioneer Champion Series 12" subs, all hidden by the Fusion's rear seats
David went into this project without much technical guidance available for his particular car, but we think he did a great job figuring it out himself and taking his system to a new plateau. We asked him what was next on his agenda, and he told us he's replacing the front door speakers next.
---
Vehicles in the Custom Car Showroom are submitted by customers and fans, and edited by Crutchfield writing staff. You can find more of these articles on the Showroom main page.